Sunday, June 11, 2017: (Most Holy Trinity)
The Holy Spirit said: "I am the Spirit of God, and I am speaking on behalf of God the Father, and Jesus as you celebrate this feast of the Holy Trinity. You are also celebrating your pastor's fortieth anniversary of his priesthood. We are Three Persons in One God, and We are always together. When you think of One of Our Persons, the other Two are there also. Your 'Glory Be' prayer is the best tribute to the Blessed Trinity, as well as the Sign of the Cross. Many times you refer to yourselves as Temples of the Holy Spirit. Keep close to Us in your daily prayers as We are always watching over you. When you pray, you are showing Us how much you love Us."
Jesus said: "My people, this cloud is more than just a sign of bad weather, but it represents a hurricane of evil with many possible sources. You could see people manipulating the HAARP machine to cause earthquakes, a tornado, or a drought. You will be seeing more terrorist attacks all over the world. You could also see North Korea start a war with a missile attack against any number of countries, including an EMP attack on America. Your country has been warned many times about how vulnerable your electric grid is to such an attack. Still your military and your infrastructures have not taken any measures to protect your grid from an EMP attack. Such an attack could leave a lot of people dead from starvation, because very few people are prepared. Pray for the souls of your people, because your punishment is coming for all of your abortions and sexual sins."
Saturday, June 10, 2017:
Jesus said: "My people, in today's Gospel you are seeing the story of the Widow's Mite in how she placed all she had to live on into the Temple treasury. Whenever you tithe your donations, you are storing up treasure in heaven. You are thanking Me in love for what you have. Even as you give donations to the poor, you also need to mention them in your daily prayer intentions. Some people only give token donations, but when you can afford to give ten per cent of your income to charities, you will truly be blessed. I love a cheerful giver who is willing to give one's time and labor as well to help people. When you can share your faith with people, you are sharing the best gift that you could give to the rich or the poor. Give praise and thanks to Me for taking care of all of your needs."
Friday, June 9, 2017: (Donald Vigna Funeral Mass, Marie brother)
Jesus said: "My people, you are here to celebrate Donald's life, and I am escorting him to his prepared place in heaven. In the vision you could see all of Don's deceased relatives and friends looking down on you. They are happy to come with Me to welcome Don to his new home. He is free of all of his pains and problems, and he is at peace with Me. This represents the Communion of Saints that join the souls of heaven, purgatory, and earth. They are with you at every Mass, but you may not realize it. Don thanks you for attending his funeral, and he will be praying for all of you. Give praise and thanks to Me for the gift of Don's life."
Jesus said: "My people, I told you that you would have a short reprieve before you would see more disasters. As your temperatures start to warm up, I am showing you some wild fires that you will see as the vegetation dries out with the heat. This is why you are seeing a plane spreading flame retardant over the fire in the vision. As your ocean waters heat up and winds are more favorable, you also could see a chance of hurricanes developing. If you continue to see warm summers, you could also have problems supplying enough electricity to run your air conditioners. Pray that you do not see much destruction from your weather conditions."
Thursday, June 8, 2017:
Jesus said: "My people, today you are reading a beautiful story about the marriage of Tobiah and Sarah from the Book of Tobit. It is a long story involving the Archangel St. Raphael, Tobias the father, Anna the mother of Tobiah, Tobiah, and Sarah the daughter of Raguel, the kinsman of Tobias. St. Raphael helped catch a fish, and the gall of the fish was used to heal the father's blindness. Sarah had been married seven times to her kinsmen, but the demon, Asmodeus killed the seven husbands before they could consummate the marriage. The father, Tobias and Sarah were both in grief. He was sad over his blindness, and she over her seven dead husbands. They prayed to God and their prayers were answered when the father was healed, and Sarah had a husband who lived a long life. St. Raphael was instrumental in getting rid of the demon so the son, Tobiah would not be killed. After Tobiah and Sarah were married, they prayed to God on their wedding night that they would live a long life together. They did live a long life, and Tobiah's prayer could be used by all married couples so they could be married in a commitment for a lifetime. Couples need to keep Me in their marriage so there is less chance of a divorce. This same love between a husband and wife is a model for My love of My Church as My bride, and I am the Groom. Love should be the harmony that unites all of My people, even following My Commandments of love of God and love of neighbor."
Prayer Group:
Jesus said: "My son, you have been asked to arrange your statues and relics in a new way by the pastor. This is only a small change to give more honor to My Blessed Sacrament. Once you explained the reason for the change, your people understood."
Jesus said: "My people, this net around your Liberty Bell represents how your freedom of speech will be more restricted by who you may offend in your audience. There will come a time when if you do not speak 'politically correct', the authorities will arrest you for hate speech, and you could be put in jail. If you speak My Name or mention sins to avoid, you could also be jailed. You are seeing daily how many of your rights are being taken away. This is just the beginning of the persecution of Christians."
Jesus said: "My people, you can see how the liberal press and the opposition party are continuing to make up stories about your President that are fake news with no proof. This has been an attempt to try and impeach your duly elected President with no proof as well. This whole array of false news is intended to keep your President and Congress from carrying out your President's plans. It is also being funded by the one world people to try and remove your President from office."
Jesus said: "My people, your House passed a Health Bill, but your Senate is not trying to pass any Health Bill. I told you before that until Obamacare is impossible to continue, it will be hard to pass any replacement Health Plan. Unfortunately, until a Health Plan is passed, it will be hard also to take up any tax reform as well. This means it could take a year or more until these subjects could get to your President's desk. Pray that your people are able to eventually have a reasonable Health Plan and your tax reform."
Jesus said: "My people, your Defense people are putting anti-missile systems in place to counter the nuclear threats from North Korea. It is amazing that South Korea's leaders are not behind this defense move. You have had some success with these missiles knocking down ICBMs, but there is no guarantee that you could defend against multiple missiles. Keep praying that such a nuclear war does not happen."
Jesus said: "My people, your enemies and even everyday people will soon be sending out encrypted transmissions to avoid being listened to by any of your secret intelligence agencies. It will be difficult to monitor encrypted messages until such a means can be deciphered. Until encryption is added, all of your communications will be continually monitored. This is another attack on your freedom of speech. Pray for a fair monitoring that does not harass your people."
Jesus said: "My people, I have mentioned in previous messages (4-19-01, 9-7-03, 11-10-04, 8-7-13) that a time is coming when the words of Consecration will be changed so that I will no longer be Present in these Hosts. When this happens, you will no longer have My Real Presence in your Hosts, or in your tabernacles. This will be brought on by the Masons who will cause a division in My Church. Once this happens, My faithful will need to come to home true Masses with the proper words of Consecration that will have My Real Presence. Eventually, you will have to come to My refuges to have My Real Presence in your Hosts. Remember if you do not have a faithful priest praying the proper words of Consecration, I will have My angels bring you daily Holy Communion with My Real Presence."
Wednesday, June 7, 2017:
Jesus said: "My son, you have had to endure being without your car for four weeks, but in the end you did not have to pay anything to have it fixed. You were fortunate that the repair was covered by warranty and the good will of your dealer. Now, you are thankful to have your car back in good running order. I told you not to worry, because I would work things out for you. You were patient and you were happy with the result. This should be everyone's reaction to difficulties in your life. Pray for My help in your troubles, and I will work them out for you. You need to be patient and do not get angry over any difficulties in your life. When you are calm and trusting in Me, your lives will be much happier. Give praise and thanks to Me for all that I do for you in your lives."
Jesus said: "My people, these dark night scenes represent the evils going on every day in your society. It is difficult to live a Christian life with all the distractions and evil actions of the people around you. I gave the sign of Jonah as an example of how your people should live. The people of Nineveh prayed and fasted, as well as they changed their evil lives. Many people in your society have ignored Me, and they are not coming to Sunday Mass. You see declining numbers in your churches, and your families are breaking up with divorce, living in fornication, or homosexual marriages. The darkness of your sins is represented in your dark nights. My faithful prayer warriors are spreading the Light of My Good News, but there is a great need for more people to be praying. Your younger generations are praying less and are not coming to church. You need to continue to pray for your children and grandchildren to follow your good example. I will bring My Light into the world when I will bring My victory over all of the evil ones. I will cleanse the earth of all the evil ones, and I will renew the earth for My faithful to come into My Era of Peace."
Tuesday, June 6, 2017: (St. Norbert)
Jesus said: "My people, I am showing you these empty milk bottles to represent how it will be hard to find milk and food for many people. I told you in many messages how there will be a famine, earthquakes, and pestilence as signs of the end times. This famine will be caused by natural disasters, and eventually there will be rationing and chips in the body to buy food. This is the same reason that I have warned My faithful to have a year's supply of food on hand for every person in your household. If you do not have enough storage space or the money to buy the food, then I will multiply your food to avoid starvation. This is a preparation before the tribulation, because you may not find food available, or you will not take the mark of the beast that will be required to buy the food. My refuge builders are also storing food at My refuges so I will multiply it during the tribulation. You know I will not leave you orphans, and I will see to your needs. Trust in My help and protection at My refuges, when you are called to come."
Jesus said: "My people, you remember the account in the Book of Genesis when I had Noah build a huge ark for his family and all the male and female animals that I wanted him to save. I intended to kill all the evil people with a flood, but I would spare Noah and his family who were righteous people who loved Me. Once the flood subsided, Noah and his family would repopulate the earth. In a similar manner I am about to bring a punishment of the Antichrist's tribulation upon the earth, because of your sins. I will spare My faithful remnant from the evil ones by providing you with refuge arks of protection with My angel's invisible shield. My refuge builders are storing food, water, and fuels that I will multiply for your survival. Then at the end of the tribulation I will bring My Comet of Chastisement upon the evil ones, who will be cast into hell. I will protect My faithful in the air, and I will bring you down into My Era of Peace. Give thanks and praise to Me for sheltering you in My refuge arks, and bringing you into My new Garden of Eden in the Era of Peace."
Monday, June 5, 2017:
Jesus said: "My people, I am showing you an empty grave because you need to remember: 'You are not ready to live, until you are ready to die.' You all know that one day your physical body will pass on, but you do not know when you will die. Because you do not know which day I will call you home, you need to have your soul pure and always ready to meet Me at your judgment. This means you should confess your sins at least once a month, or sooner if you have any mortal sin. My faithful need to keep their focus on Me, and consecrate all of their days and actions over to Me. Follow My Commandments and repent of your sins, and you will have your eternal reward with Me in heaven. I love all of you and I want you to keep on the narrow road to My love. I also want you to reach out to evangelize as many souls as you can so they can be with Me also in heaven. Live your life to the fullest while you are still alive."
Source: John Leary
The truth about the Coronavirus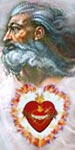 May 1, 2020 - God the Father says: "Today, I invite you to realize that this virus - the coronavirus - is no ordinary disease. It has been created from human ingenuity to specifically target the elderly and physically challenged. This is the plan of future generations to purify the human race around the world. It was released into the general population ahead of schedule - by accident. Those in charge were waiting for less capable government officials in your country (USA) to be in office. Nevertheless, proposed harm is being unleashed on the whole human race."
"I tell you these things to help you to realize the underlying evil at work and hidden in hearts these days. You cannot be confounded by any turn of events. Over all situations, I am in Dominion. No one will be given power over you that is more powerful than your Eternal Father. Therefore, be emboldened with this knowledge. If you persevere in Truth, you have loaded your weapons against what seems to be and discharged them with Truth." (Source: Holy Love)
Help the Lord spread His voice, time is running out
Please help spread these messages of faith, hope, salvation,
defense
against evil (by email, printing, Facebook, Twitter, and other media) to your loved ones, your friends, and all the people you may meet, who seek salvation or who are in danger of being eternally lost. The Lord gives great graces and blessings to those of goodwill who, according to their own possibilities, collaborate with His Plan of Salvation.
Who helps the Lord save a soul predestine his own
, independently from the outcome.