MESSAGE FROM OUR LORD JESUS CHRIST
TO HIS BELOVED DAUGHTER LUZ DE MARIA
NOVEMBER 3 2017
You cannot serve two masters. My Church is in chaos
"My Beloved People:
MY CONSTANT BLESSING UPON YOU FACILITATES YOUR WAY: IT CAUSES YOU TO PERCEIVE THIS LOVE OF MINE THAT CALLS YOU AND COMFORTS YOU, PROTECTS YOU AND WARNS YOU.
My People:
You need to live by the Truth of Our Word, you must live tied to Sacred Scripture and be fulfillers of all that My Father has given as a Norm of life, for His children and so that you are sure that you are not walking down wrong paths.
IT IS NOT THE BODY THAT SAVES YOU, IT IS LIVING AS THOSE WHO FULFILL OUR WILL.
Our Will is Love, constant Love that does not stop, but keeps producing continuous Works of Divine Love in favor of men. Love does not stop, it always produces greater benefits for those who love. It is like Truth: it constantly produces more truths as the creature carries out more actions and works in Our Will. But in order for you to reproduce Our Love and Our Truth, you must know the Sacred Scripture in depth so that they do not confuse you and make you stray from the path.
To reach Our House there is one sole way, you will not find any shortcuts or preferences, and THIS ONE WAY IS CALLED OBEDIENCE AND FULFILLING THE DIVINE COMMANDMENTS, FULFILLING THE COMMANDMENT OF LOVE AND BEING TRUTH AT ALL INSTANTS.
Some claim to be Our children living a life that is in no way spiritual, but a life of false religiosity that does not lead them to penetrate Our Word, Our Mystery of Love. They attend the Eucharistic Celebration on Sundays, confess each week and repeat the same faults without any purpose of amendment.
They live a comfortable religious life, which does not affect them at all within their human comforts and satisfactions, which keep them within their satisfactory social circle. These children of Ours do not know about sacrifice, about self-surrender, they do not aspire to greater proximity to Our Most Holy Trinity, they do not strive to ascend and detach themselves from what is worldly, nor from their tastes and pleasures.
Beloved People:
THIS INSTANT IS THE CULMINATION OF THE FULFILLMENT OF THE REVELATIONS THAT MY MOTHER HAS GIVEN TO YOU IN VARIOUS PARTS OF THE WORLD.
YOU DO NOT HAVE TO WAIT UNTIL TOMORROW TO CHANGE, YOU NEED TO DO SO "IPSO FACTO". (As an inevitable result)
You think and cling to the idea that you are a body. You do not want to come to meet Me so that you live in freedom and happiness. You remain absorbed with economics, food, with human pleasures, therefore you are not aware that the body, although it is the Temple of My Holy Spirit, is finite.
YOU MUST PENETRATE WITHIN MY LIGHT IN ORDER FOR YOU TO BE AWARE AND BE ABLE TO STAY OUT OF THE DISTRACTION OF WHAT IS WORLDLY.
My Beloved People:
If you do not truly repent of your sinful acts, of your offenses towards Our House, of the pains caused to My Most Holy Mother and of the instants in which you have wounded your brothers and sisters, causing them great pain…
If you do not repent of the pettiness in which you have lived…
If you do not repent of breaking the Commandments and of not fulfilling the Sacraments, of not being children of the Beatitudes, nor being lovers of Works of Mercy, nor of penetrating Sacred Scripture …
YOU WILL TRULY WANDER FROM ONE PLACE TO ANOTHER, BUT YOU WILL BE UNABLE TO UNDERSTAND MY WORD OR TO ASCEND SPIRITUALLY.
All those who live without seeing and without perceiving Eternal Life will be those who will continue with their conscience focused on what is worldly, material and on their own "ego".
Everyone cries out in the desert of their own ignorance if they do not know and go into My Word. Whoever does not know Me deeply, without false interpretations, wanders, becomes agitated, limits themselves, misinterprets Me and surrenders to what is not My Will because they are easily deceived.
My Beloved People, return to inner silence, truly repent, forcibly uprooting that which does not allow you to surrender to My Will. You must stay out of the distractions that the enemy and the human will lead you to desire so that you do not walk with conscience.
Bear in mind that I am speaking of these things to you who keep on struggling against the human ego and against the enemy of the soul, and struggling against everything that reaches you from outside and is not of Me. I tell you these things which your brothers and sisters who have not desired to know Me do not understand, and therefore they give false interpretations to what they are unable to understand.
Within My People there are different sorts of creature: I see some children of Mine who come to Me out of curiosity – these do not understand My Word and My Truth, but live at their convenience, yet they are quick to criticize, to take offense and to judge.
Others who approach have limited senses, "they have eyes but do not see, ears but do not hear" (Ps 115,6), a mouth but cannot speak of Me. These quickly leave, wrapped up in criticism because they do not want to commit, unable to penetrate the reality of this explanation of My Word.
Others, ignorant of Sacred Scripture, are not capable of making their senses approach My Truth because they live attached to the flesh and the world, to their human ego, they do not allow themselves to know Me and ascend; they are hard-hearted creatures and cause great division.
You, My People, need to look beyond what your eyes see, feel beyond what human feelings feel – you are not living in a house enclosed by thick walls -, living reality and seeing the limitation of those walls.
You are living on Earth so that you aspire to My House, so that you stop being ignorant because you have not obeyed by delving into Sacred Scripture. Therefore, you continue like beggars of love, feeding on crumbs.
My People:
The materialist acts in a reflex action towards everything that satisfies this materialism …
The egoist thinks only of himself and not of others …
The insensitive person can look at what is most painful and not react because they do not have a heart of flesh.
YOU HAVE TO BECOME SENSITIVE IF YOU WANT TO BE MORE SPIRITUAL.
Each of you must be an angel on Earth so that you share holiness with your brothers and sisters, since some of those who, while having eyes, do not see Me, are that way because they are like those who pretend that they can see the sun with their bodily eyes closed. Those who do not enter into My Will cannot see Me because they do not act or work in My Way and therefore they constantly criticize, because they cannot understand what is not related to them.
My beloved People, the trials in the order of Nature continue and human foolishness continues to cause great numbers of the innocent to suffer because of demonized minds.
YOU MUST BE CONSCIOUS THAT, IF YOU TURN AWAY FROM ME, IF YOU DISAVOW ME AND ALLY YOURSELVES WITH SATAN'S HORDES, THIS WILL LEAD YOU TO ACT AND WORK IN SINS UNIMAGINABLE FOR MAN.
At this instant there are many creatures possessed by satan, declaring that the Earth is in the power of evil, infiltrating My Mystical Body in order to spread evil, to distort the Divine Commandments and stretch Our Divine Word at worldly man's convenience, thus committing great aberrations and heresies.
"YOU CANNOT SERVE TWO MASTERS" (Mt 6:24), CHILDREN, UNDERSTAND THIS TRUTH: "YOU CANNOT SERVE TWO MASTERS" (Mt 6,24).
You do not see that there exist those who wish to keep you foolishness, in spiritual blindness, in spiritual ignorance, and they have entered My Mystical Body from the top and are now leading My People whom I love, astray, in order to hand them over to perdition, licentiousness, and thus HAND MY CHILDREN OVER TO EVIL, LIKE A GRAND PRIZE GROWN WITHIN MY MYSTICAL BODY ITSELF. THIS IS THE TIME OF WOES! (Rev. 8:13) …
Children, man will not stop and will continue to use the weaponry he has created to destroy much of Humanity. This is man's great madness against man. It is the madness of Humanity that lives without Me. It is the folly of this generation that accepts what it is told without reflecting, since you act as the robots of your machines that absorb you in every respect.
I will not come without the purifications first occurring, which Humanity must face because of so much disobedience, and which man has created for himself.
MY CHURCH IS IN CHAOS, YOU WILL BE UNABLE TO REPAIR THE DIVISION THAT THE EVIL HAS INTRODUCED WITHIN HER UNTIL THE REVELATIONS OF MY MOTHER ARE FULFILLED, THOSE THAT ANNOUNCED GREAT PAIN FOR MY CHILDREN, WERE THEY NOT TO OBEY.
THEREFORE I INVITE YOU TO PRAY AND MAKE REPARATION FOR MY CHURCH: not that Church that you imagine and point to outside of yourselves, but for yourselves who adhere to what is not My Will.
Pray My children, pray for North Korea, it will be scourged and scourge at the same time.
Pray My children, pray for United States, the aberration within that land demands purification. The West Coast suffers and the ground in this nation will be strongly shaken.
Pray My children, pray, dormant volcanoes awaken, causing suffering for Humanity – people will weep at being prevented from returning to their own.
Pray, My children, pray for Denmark, it will be scourged.
The earth quakes from North to South, from East to West. Natural phenomena will not find a scientific explanation; neither will they affirm the supernatural cause that produces them.
My Beloved People:
AS MY PEOPLE I PROTECT YOU, IT IS YOU WHO REJECT MY PROTECTION.
Loving you does not mean allowing you to evade responsibility for mistakes made as Humanity. I forgive and love, I love and forgive, it being man who must approach Me and come to fulfill the indispensable requirements for managing to merit Eternal Life.
DO NOT REJECT MY MOTHER, DO NOT CAUSE HER PAIN… My Love beats for you. I protect you with My Precious Blood, I bless you.
Your Jesus."
HAIL MARY MOST PURE, CONCEIVED WITHOUT SIN
HAIL MARY MOST PURE, CONCEIVED WITHOUT SIN
HAIL MARY MOST PURE, CONCEIVED WITHOUT SIN
Source: Revelaciones Marianas
Help the Lord spread His voice, time is running out
Please help spread these messages of faith, hope, salvation, defense against evil (by email, printing, Facebook, Twitter, and other media) to your loved ones, your friends, and all the people you may meet, who seek salvation or who are in danger of being eternally lost. The Lord gives great graces and blessings to those of goodwill who, according to their own possibilities, collaborate with His Plan of Salvation. Who helps the Lord save a soul predestine his own, independently from the outcome.
The truth about the Coronavirus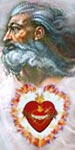 May 1, 2020 - God the Father says: "Today, I invite you to realize that this virus - the coronavirus - is no ordinary disease. It has been created from human ingenuity to specifically target the elderly and physically challenged. This is the plan of future generations to purify the human race around the world. It was released into the general population ahead of schedule - by accident. Those in charge were waiting for less capable government officials in your country (USA) to be in office. Nevertheless, proposed harm is being unleashed on the whole human race."
"I tell you these things to help you to realize the underlying evil at work and hidden in hearts these days. You cannot be confounded by any turn of events. Over all situations, I am in Dominion. No one will be given power over you that is more powerful than your Eternal Father. Therefore, be emboldened with this knowledge. If you persevere in Truth, you have loaded your weapons against what seems to be and discharged them with Truth." (Source: Holy Love)