You are in constant battles with the demons
(Please read all from begin to end)
Monday, May 14, 2018: (St. Matthias)

Jesus said: "My son, you are seeing yourself driven in a car, and it was increasing in speed. This is a sign of the end times, as I am speeding up your time. The events around you will be increasing in frequency as well. You are living in trying times, right before the tribulation of the Antichrist is about to take place. My refuge builders need to get their last projects finished because you are running out of time. The rest of My faithful should have their backpacks loaded, and ready to leave in twenty minutes. Be prepared to call on Me to have your guardian angels lead you with a flame to the nearest refuge, when I call you to come. Trust in My angel protection from all the evil ones who want to kill you."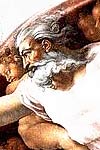 God the Father gave the message: "I AM WHO AM, is here to show you about Myself as more than just a picture of an old man, or a burning bush. These are symbols to try and describe Me. I am showing you a large daisy, like the sun and its rays, but even more you are seeing Me in varying dimensions that your human understanding cannot fathom. When you see Me, you are looking at the infinite universe, where I control every creature of Mine. When you come to heaven, you will have the beatific vision, and a better glimpse of My infinite nature and power that is hard for you to comprehend. I continue to thank you for honoring Me in your chapel and in your prayer group. I am always blessing you and keeping you in existence by My Will. I love all of you so much, and you know that the Blessed Trinity is love itself in all We do. Continue to give Me praise and thanks in the 'Our Father', the 'Glory Be', and the 'Sign of the Cross'.
Mass for Raleigh Harriston:
Jesus said: "My son, please have people pray for Raleigh without knowing all the details of how he died and where his soul is."
Sunday, May 13, 2018: (Mother's Day)

Jesus said: "My people, today you are celebrating all the mothers and the deceased mothers for all they did for their families. You are also celebrating My Blessed Mother's Day in bringing Me up as well. This vision of a volcano is a sign of the end times as more eruptions will be increasing. The flames of a volcano are a sign of the flames of the Holy Spirit that were over My disciples on Pentecost, which you will be celebrating next Sunday. By your Confirmation you all have the Holy Spirit's flames over you as well. You have the indwelling of the Holy Spirit in all of My faithful. You are temples of the Holy Spirit. The gifts of the Holy Spirit help you to go out and evangelize souls to the faith. You will be seeing the demons coming up out of hell through the volcanoes. But have no fear because I will protect you with My good angels."
Saturday, May 12, 2018:

Jesus said: "My people, this picture of chaos and confusion has several meanings. You are seeing constant wars and war preparations in the Middle East, Afghanistan, and North Korea. At any time a more serious war could break out. You are seeing a spiritual chaos of sin all over your society. You are seeing only a third of your households with normal families of a wife and husband married. The rest are single parents, couples living together without marriage, and homosexual unions. There is even some chaos and confusion in your churches that is going to get worse when you will see a division in My Church. This division will be between a schismatic church and My faithful remnant. You will also see a coming chaos in America when you will see your electrical grid taken down by an EMP attack or other means. You will see a man-made famine because your stores will run out of food, and people will be in chaos to find food and water. When such an attack happens, I will call My faithful to My refuges, where I will multiply your food, water, and fuels. Trust in Me to keep you alive during the coming tribulation. You will be praying and thanking Me for any angel protection. Be prepared for this coming chaos."

Jesus said: "My people, the demons know your earthly desires for pleasure, and they prey on people's weaknesses. Some people are weak to sexual pleasures when they are not married, or even married people may be tempted to use birth control devices, or sterilizations to avoid conception. Others are weak to pornography, gambling, drinking, or using illegal drugs. My people should know My Ten Commandments, and know if they are committing venial or mortal sins that offend Me. You need to confess your mortal sins immediately, and come to Confession at least once a month. I know you are weak to sin, but do not allow the demons to control your life with addictions to pleasures. This is why you can repent in Confession to restore My graces to your souls. When you call on My help, I will protect you from the devil's temptations. Focus more on loving Me, so your desire to please Me, is more important than pleasing the body's desires."
Friday, May 11, 2018:

Jesus said: "My people, there are some people who are very vigilant with their prayers and coming to Mass. There are others who either reject Me, or ignore Me. It is these people who love the pleasure of their sins more than loving Me. These people do not like being told to stop their sins and obey My Commandments. They do not want to give their will over to My Will. Others are spiritually lazy, and they do not want to pray, or even come to Mass to worship Me on Sunday. It is hard to evangelize people who do not want to change their sinful and lazy habits. If they meditated on how much I love them, or think about how I created them and the world, then maybe they could think about loving Me. You have to pray for these people to have open minds to change, or they will refuse your efforts to bring My Good News to them. Keep praying for such sinners so they can be saved."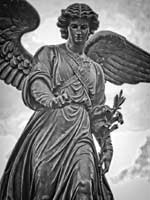 St. Michael said: "I am Michael and I stand before God. You are in constant battles with the demons, but do not have fear of them. Your guardian angel will protect you. When you wear blessed sacramentals, like the St. Benedictine cross with the exorcism medal, you are also protected. When you go out to give your talks, you need to pray my long form prayer to protect you from the demons both coming and leaving your talks. The Lord and His angels are more powerful than the demons. People need to avoid the occult potions and Ouija boards that allow the entry for the demons. Call on me or Jesus' Name to take away any demons attacks on you. If you have faith in the power of Jesus, you can defend yourself by believing in the power of His Name against all the evil ones. Continue to pray my prayer to help save your family members."
Thursday, May 10, 2018: (Ascension Thursday)

Jesus said: "My people, this was My farewell speech to My apostles, just as I was about to ascend into heaven. The apostles asked Me if I was going to restore Israel to its freedom. I told them it was not for them to know the times and plans of My Father. This is the same answer I want you to give the people who keep asking you about the time of the Warning. These things will happen when My Father chooses, and not by any choice of man. The two angels told My apostles that just as I rose through the clouds, I will return in the same way. When I return, I will bring My victory over the evil ones, because I will end the tribulation of the Antichrist. Then My faithful will come into a new heavens and a new earth of My Era of Peace. Have no fear of the evil ones because My power is greater than all of them. Be patient, and you will enjoy the true freedom from evil in My Era of Peace."
Prayer Group:


Jesus said: "My people, your weather forecasters are already talking about warmer than normal temperatures, especially in the South. In past years you have seen an increase in fires during the summer heat. With increasing temperatures, your fires could get worse also, especially when you have droughts. Pray for your fire fighters so you do not see anyone killed in fighting the fires. This is another source of punishment for your sins."

Jesus said: "My people, you have just had a 1.5 and a 2.4 earthquake under Lake Ontario. Some people near Windsor have seen a 3.4 earthquake near Lake Erie. In California you have seen three 4.5 earthquakes just in the last week or so. This is in combination with 5.0 earthquakes in Hawaii that have caused more volcanic explosions. Many people had to evacuate because of the lava flows. Pray for your people to be prepared for more serious earthquakes."

Jesus said: "My people, you are fortunate to see the release of three prisoners from North Korea. This is a good gesture before the meeting of your two leaders. It is not sure if any substance will come from this meeting of the two leaders. Your President has threatened to leave these talks if there is nothing accomplished. Continue to pray for peace so no missiles are used that could kill thousands of people."

Jesus said: "My people, you were seeing Israel bombing some Iranian weapons in Syria. Now you are seeing reports of Iran sending 20-50 missiles toward the Golan Heights. Israel then returned fire, and their defenses were taking down some of these missiles. With Russia and Iran backing Syria, you could see another battle that could lead to a larger war where America would be defending Israel. Pray that war does not come in the Middle East or many could die."

Jesus said: "My people, your Eternal Father prayer group has had a long history in your old Holy Name of Jesus Church, and now here at St. Charles Borromeo. Your prayer group is 45 years old and it started as a Blue Army cell. You have been faithful in adoring Me on the altar, and praying your Chaplet of Divine Mercy and your three rosaries. I have been giving you seven smaller messages on every prayer group night that you have been present. Thank you for honoring My Eternal Father in your prayers."

Jesus said: "My people, today you are celebrating My Ascension into heaven, forty days after My Resurrection. In ten more days you will be celebrating Pentecost Sunday which is fifty days after My Resurrection. There is a novena to the Holy Spirit that you could be praying to prepare yourselves for this feast of the Holy Spirit. Find a copy of this novena as you pray for your own intentions."

Jesus said: "My people, you will be seeing more frequent messages about My Warning as the time leads up to this event. Coming to frequent Confession is your best preparation for this Warning experience. Many lives will be changed as they see how their sins have offended Me. By repenting of your sins and obeying My Commandments, you can be assured of having the faith that deserves a cross on your foreheads from My angels. After the Warning, you will have six weeks to convert your families who will be more open to your evangelizing efforts. Pray constantly for the souls of your families so they can receive a cross on their foreheads that will allow them into My refuges."
Wednesday, May 9, 2018:

Jesus said: "My people, you are preparing for My Ascension into heaven and the feast of Pentecost. You are seeing some readings where I breathed the Holy Spirit upon My apostles. You are seeing a bridge in the vision, and this is how the Holy Spirit will strengthen you to go out and evangelize the unbelievers. This may seem impossible for you, but the Holy Spirit and I can do the impossible for you. Even My apostles were lifted up in the power of the Holy Spirit to go out and preach the Good News of My Resurrection. I told My apostles that I had to leave them so I could send the Advocate to help them with His gifts. Trust in Me, because I would never send you out to do something, unless I give you the power and My angel help to carry out your mission."

Jesus said: "My people, your President's latest move to pull out of your previous President's arrangement with Iran, has tightened tensions with Iran. Israel is continuing to bomb Iran's weapons in Syria because Israel does not want Iran present in Syria. This also could trigger more response from an Iran counter attack. All of these latest developments could cause a major war in the Middle East, as I warned you before. Between new tariffs and new sanctions, your President is angering your enemies to retaliate in some way. China is supporting North Korea, and war in Korea is another possibility. If you have a major war, you could face nuclear missiles coming to America. Pray for peace in all of these problem areas, or war could kill millions of people."
Source: John Leary
The truth about the Coronavirus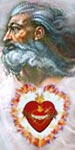 May 1, 2020 - God the Father says: "Today, I invite you to realize that this virus - the coronavirus - is no ordinary disease. It has been created from human ingenuity to specifically target the elderly and physically challenged. This is the plan of future generations to purify the human race around the world. It was released into the general population ahead of schedule - by accident. Those in charge were waiting for less capable government officials in your country (USA) to be in office. Nevertheless, proposed harm is being unleashed on the whole human race."
"I tell you these things to help you to realize the underlying evil at work and hidden in hearts these days. You cannot be confounded by any turn of events. Over all situations, I am in Dominion. No one will be given power over you that is more powerful than your Eternal Father. Therefore, be emboldened with this knowledge. If you persevere in Truth, you have loaded your weapons against what seems to be and discharged them with Truth." (Source: Holy Love)
Help the Lord spread His voice, time is running out
Please help spread these messages of faith, hope, salvation,
defense
against evil (by email, printing, Facebook, Twitter, and other media) to your loved ones, your friends, and all the people you may meet, who seek salvation or who are in danger of being eternally lost. The Lord gives great graces and blessings to those of goodwill who, according to their own possibilities, collaborate with His Plan of Salvation.
Who helps the Lord save a soul predestine his own
, independently from the outcome.