MESSAGE OF SAINT MICHAEL THE ARCHANGEL TO LUZ DE MARIA
APRIL 3, 2020
You are headed towards the edge of the precipice
"Children of God, One and Three:
DIVINE LOVE SPREADS THROUGHOUT CREATION IN SEARCH OF THOSE WHO LOVE HIM.
At the start of HOLY WEEK, I invite you to be merciful towards yourselves, reviewing the actions and works of your whole lives with sincerity and transparency, so that the refuse of the human heart would be voluntarily eliminated and so that you would prepare yourselves to walk towards the Calvary that is approaching for humanity.
OUR SUPREME KING WANTS HIS CHILDREN TO CALL HIM WITH A CONTRITE AND HUMBLE HEART, PLEADING FOR DIVINE FORGIVENESS IN ORDER TO RETURN TO THE TRUE PATH LEADING TO ETERNAL LIFE, BUT NOT WITHOUT FIRST RECOGNIZING AND GRIEVING OVER HOW YOU HAVE OFFENDED THE MOST HOLY TRINITY, SIMULTANEOUSLY PRESENT IN EACH HUMAN BEING.
You need to turn to the Most Holy Trinity in order to find the spiritual strength necessary in order to proceed without losing your way. You need to take the Hand of Our Queen and Mother in order to set out with spiritual strength on the path of great battles, catastrophes, famines and that which destabilizes man: THE FALL OF THE ECONOMY.
As humanity, in accepting what is worldly and the insinuations of the devil, you have been contaminated with the great demonic disease of pride, and you cannot recognize what is not of God IF YOU DO NOT LOOK INSIDE YOURSELVES, even justifying what goes against the gift of life.
At the moment man is faced with the result of his actions, and is living in the panic that has taken hold of most people.
YOU ARE HEADED TOWARDS THE EDGE OF THE PRECIPICE: I THEREFORE CALL YOU PROMPTLY TO RETURN TO HUMILITY, AND BEFORE CRYING OUT TO HEAVEN TO BE HEARD, YOU MUST REPENT OF OFFENSES COMMITTED AND COMMIT TO TOTAL CONVERSION.
WITHOUT CONVERSION, THE HUMAN BEING WALKS AMIDST STONES AND THORNS THAT MAKE THE PATH MORE PAINFUL.
People of God, you will see with your own eyes the beginning of the WAR OF ARMAMENTS, not only the BACTERIOLOGICAL WAR in which you are living. Ah … how Divine Wrath will fall upon those who have brought the pain of disease to other human beings!
Work for the spirit in full consciousness and inner freedom, and in this way you will see yourselves as you are, and you will be able to walk without the crutches of the human ego.
You are loved by Our King. This is the time when you need to seek him so that Heaven's Assistance might reach you and so that you would not fall into the clutches of evil. You will be flooded with offers of all kinds; you know full well that you find yourselves within the darkness that evil has cast over humanity.
PEOPLE OF GOD, STRENGTHEN YOURSELVES SO THAT YOU WOULD NOT BE THROWN INTO THE FIERY FURNACE, WHERE THERE WILL BE WEEPING AND GNASHING OF TEETH! (Lk13:28).
You are not alone: LIVE THE COMMEMORATION OF HOLY WEEK TO THE FULL, MAKING AN OFFERING OF INNER CHANGE, living each day as if it were the last, meditating on your past life in order to rebuild what you need to rebuild in union with the Divine Will, and thus, in newness of life, find the necessary support for what is to come.
The earth continues to shake forcefully. This scourge will increase.
PREPARE YOURSELVES, GIVEN THE IMMINENCE OF THE WARNING THAT ALL PEOPLE MUST FACE.
DO NOT SPEND THESE DAYS IN INDIFFERENCE…!
You need to see through what is presented to you: see the lies, see what the powers are hiding, see what they are plotting behind the suffering of humanity, that will fall back into this disease.
People of God, do not forget the medicines that Heaven has given to you for use at this time. (*)
You are protected, develop this protection by being children of God "IN SPIRIT AND IN TRUTH".
OUR LEGIONS COVER YOU, BE WORTHY OF THIS PROTECTION!
WHO IS LIKE GOD?
THERE IS NONE LIKE GOD!
Saint Michael the Archangel."
HAIL MARY MOST PURE, CONCEIVED WITHOUT SIN
HAIL MARY MOST PURE, CONCEIVED WITHOUT SIN
HAIL MARY MOST PURE, CONCEIVED WITHOUT SIN
(*) Revelations concerning natural and preventive medecine, read … (Read more…)
Source: Revelaciones Marianas
The truth about the Coronavirus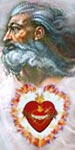 May 1, 2020 - God the Father says: "Today, I invite you to realize that this virus - the coronavirus - is no ordinary disease. It has been created from human ingenuity to specifically target the elderly and physically challenged. This is the plan of future generations to purify the human race around the world. It was released into the general population ahead of schedule - by accident. Those in charge were waiting for less capable government officials in your country (USA) to be in office. Nevertheless, proposed harm is being unleashed on the whole human race."
"I tell you these things to help you to realize the underlying evil at work and hidden in hearts these days. You cannot be confounded by any turn of events. Over all situations, I am in Dominion. No one will be given power over you that is more powerful than your Eternal Father. Therefore, be emboldened with this knowledge. If you persevere in Truth, you have loaded your weapons against what seems to be and discharged them with Truth." (Source: Holy Love)
Help the Lord spread His voice, time is running out
Please help spread these messages of faith, hope, salvation,
defense
against evil (by email, printing, Facebook, Twitter, and other media) to your loved ones, your friends, and all the people you may meet, who seek salvation or who are in danger of being eternally lost. The Lord gives great graces and blessings to those of goodwill who, according to their own possibilities, collaborate with His Plan of Salvation.
Who helps the Lord save a soul predestine his own
, independently from the outcome.