MARCH 06 2017
URGENT APPEAL OF GOD THE FATHER TO HUMANITY
Yahweh Sabaoth: Xenophobia and racism is empowering rulers and inhabitants of the great nations
"My peace be with you My people, my inheritors
My children, xenophobia and racism is empowering the rulers and inhabitants of the great nations.
Before the beginning of my days of Divine Justice, all the repatriated will return to their places of origin.
The exodus of these repatriated will intensify and all those who feel safe in foreign nations will see their hopes and their lot frustrated and more choice will remain for us than the return to our countries of origin.
The migration policies of many rulers will not respect the time nor value the labor of those who once brought progress to their nations.
The authorities of the great nations will let nothing get in their way to accomplish their policies of repatriation of immigrants.
If you are an immigrant, your rights are not going to be respected, nor will they give any consideration to the time you have had residence in the foreign nation.
My people, nationalism is empowering many nations and the time will come when all those who are not compatriots will have to go to their countries of origin.
The massive deportation of immigrants is directed especially to those foreigners whose countries of origin are the third world.
Unemployment, scarce resources, social and economic problems, and population growth are leading many nations to take massive deportation measures from foreigners.
The poorest nations will be most affected by these measures, as this will bring more unemployment and more social and economic problems to them.
My people who dwell in foreign nations, the hour of desolation is drawing near; you will go into exile and no foreign nation will receive you! My people, the time of your purification is near.
The desert awaits you, but do not be afraid; I will go before you, and my cloud will cover you.
March in silence, taking with you your belongings, your wife and your children, because the hour of my justice is near; In many nations I will let my arm fall and there shall not be a stone left upon another. I say to you, Sodom and Gomorrah were more fortunate than the ungodly nations of these end times.
My people, leave the impious nations because the time is close when my Angel of Justice will pass through them and fire from Heaven will rain over them!
My people will be repatriated and will walk through the desert, but they will not be alone.
I will raise up pastors and guides who will feed them and guide them, so that they may safely reach the gates of my Promised Land, my Heavenly Jerusalem.
Your Father, Yahweh, Lord of Nations
Make known my messages to all the ends of the Earth"
Source: www.mensajesdelbuenpastorenoc.org
Help the Lord spread His voice, time is running out
Please help spread these messages of faith, hope, salvation, defense against evil (by email, printing, Facebook, Twitter, and other media) to your loved ones, your friends, and all the people you may meet, who seek salvation or who are in danger of being eternally lost. The Lord gives great graces and blessings to those of goodwill who, according to their own possibilities, collaborate with His Plan of Salvation. Who helps the Lord save a soul predestine his own, independently from the outcome.
The truth about the Coronavirus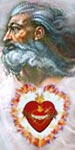 May 1, 2020 - God the Father says: "Today, I invite you to realize that this virus - the coronavirus - is no ordinary disease. It has been created from human ingenuity to specifically target the elderly and physically challenged. This is the plan of future generations to purify the human race around the world. It was released into the general population ahead of schedule - by accident. Those in charge were waiting for less capable government officials in your country (USA) to be in office. Nevertheless, proposed harm is being unleashed on the whole human race."
"I tell you these things to help you to realize the underlying evil at work and hidden in hearts these days. You cannot be confounded by any turn of events. Over all situations, I am in Dominion. No one will be given power over you that is more powerful than your Eternal Father. Therefore, be emboldened with this knowledge. If you persevere in Truth, you have loaded your weapons against what seems to be and discharged them with Truth." (Source: Holy Love)