February 08, 2016
Appeal From Mary, Mystical Rose, to the Children of God and to the Priests of the Marian Movement of Priests
Where My Rosary is prayed, the devil won't do harm
"Little children of My Heart, may the peace of My Lord be with you all.
My little children, each moment the next coming of My Son is getting closer and closer, and to know that many of My little children still continue going unprepared for His arrival.  How sad I feel to see the division, the criticism and envy that it is inside My Son's Church!
How sad I feel knowing that the days of tribulation are about to come and the vast majority of humankind keeps on going without believing and without paying attention to our anxious calls! How many souls are going to be lost for lack of knowledge!
Little children, how sad I feel to see that other religions and sects have the knowledge of the prophecies that talk about these last times; but by contrast, in the Church of My Son reigns a guilty silence about these topics that are vital to humanity.
I am making an urgent appeal to My Marian Army, so that they carry out a great day of evangelization and that they talk about these topics!  All those who have knowledge of the prophecies that talk about these end times, have the moral and spiritual obligation to make them known to their brothers who do not know anything about. 
Do not remain silent, talk when it is the moment and when it is not, so that your silence is not cause of perdition for you tomorrow!
I ask My priests of the Marian Movement of Priests to institute a worldwide day of evangelization and to speak to the people of God about the events that are on the verge of being unleashed. I am counting on you, My beloved ones, and on all My little children who are aware of these topics, to start as soon as possible to pass them on.  Heaven will bless you and will be happy with your fiat (yes).
Little children, pray for My Priests and instruments, do not abandon them, because you well know that they are the most attacked by My adversary.  Do not criticize, nor judge, nor point a finger, nor condemn My Priests and instruments; include them in your prayers and ask for their ministry.
Many Priests are being lost through the easy life of this world and for lack of prayer by them. In each Rosary that you pray, ask for the sanctification of My priests and for priestly and religious vocations, so that the flame of priestly prayer will not die out.
Form small prayer cells with the recitation of My Holy Rosary.  Let every Catholic home be a cenacle of prayer, where love, peace, forgiveness reigns and above all the love of God and neighbor.
In homes where My Holy Rosary is prayed, the devil will not be able to enter, nor he will be doing harm; on the contrary, My adversary will be the one to end up defeated.
The home in which My Holy Rosary will be prayed, will not suffer the harsh effects of the tribulation and nothing will be missing to them when the famine comes.  I, your Mother, will cover with My Mantle all those homes where My Rosary is prayed.  I will send Angels to protect these homes; none of those who pray My Rosary will be lost, nor their families. It is a promise that I am making so that you multiply these small communities of prayer.
I also ask little children that when you pray My Rosary, you ask (graces) for all the souls in purgatory; especially for those in most need of God's Mercy and for all the sinners of this world.  Help Me with the prayer of My Holy Rosary to free many souls that are there in purgatory waiting.
They are souls that have already being purified, but in order to enter heaven they need you to offer them a Holy Mass or to pray the Rosary or to do an act of charity for them.  Thus keep them in prayer and they will thank you and intercede for you and for your families in this world, and when you reach eternity.
May the peace of My Lord remain in you.
Your Mother, Mary the Mystical Rose, loves you.
Let My messages be known to all humanity."
Source: mensajesdelbuenpastor
Fr. Michel Rodrigue explaines The Events of the End Times
Do you want a quick overview of the end times? Then read "The great events of purification will begin this fall". If you want all the details of the unfolding events, then go to "Virtual Spiritual Retreat with Fr. Michel Rodrigue about the End Times".
The Rosary is the weapon of these times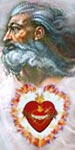 God the Father: "Children, the best way to change the conscience of the world and this country (U.S.A.) in particular is much prayer and many sacrifices. You may not see the effects of your efforts but persevere and do not be discouraged. Use your Rosaries as the mighty weapons that they are. A Rosary said from the heart is more powerful than any weapon of mass destruction. The Rosary is the weapon of these times. Do not let the daily news frighten you. Often, what you hear is not the Truth and only meant to influence your opinions..." (Read more..)
The truth about the Coronavirus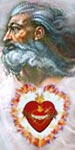 May 1, 2020 - God the Father says: "Today, I invite you to realize that this virus - the coronavirus - is no ordinary disease. It has been created from human ingenuity to specifically target the elderly and physically challenged. This is the plan of future generations to purify the human race around the world. It was released into the general population ahead of schedule - by accident. Those in charge were waiting for less capable government officials in your country (USA) to be in office. Nevertheless, proposed harm is being unleashed on the whole human race." (Read more...)
Help the Lord spread His voice, time is running out
Please help spread these messages of faith, hope, salvation,
defense
against evil (by email, printing, Facebook, Twitter, and other media) to your loved ones, your friends, and all the people you may meet, who seek salvation or who are in danger of being eternally lost. The Lord gives great graces and blessings to those of goodwill who, according to their own possibilities, collaborate with His Plan of Salvation.
Who helps the Lord save a soul predestine his own
, independently from the outcome.