Hundreds flock to Windsor to see weeping Virgin Mary statue
By Trevor Wilhelm, Postmedia News November 2, 2010  
WINDSOR, Ont. — The holy pilgrimage to sin city has begun.
Hundreds of people from Windsor, across southern Ontario and the United States flocked to a normally quiet street Tuesday to see a statue of the Virgin Mary that supposedly weeps tears of healing oil.
A spiritual healer from Manitoba was also gathering a contingent of believers from his province and Saskatchewan to make the journey.
For some faithful in Windsor — known to many Americans as Sin City North — it's about time.
"Look at our city," said Chris Gillen. "Windsor is classified as 'sin city'. This is a positive thing happening in this city. I'm surprised it's taken this long. You're getting people out, they're praying. The city is in desperate need of prayer, desperate need of people getting back to church."
The statue — believed to have come from Los Angeles — is encased in an addition to the front of a Garvey Crescent home owned by Fadia Ibrahim. She said she began receiving messages from the Virgin Mary about two years ago. After news of her supposed communication with the Madonna spread in the Catholic community, supporters in Detroit donated the statue, as well as money to build the enclosure.
Catholics have been gathering for the last three months at the foot of the statue which, according to Ibrahim, smiles during the day and weeps tears of oil at night. Ibrahim also claims to secrete the oil from her hands. Believers even show up at the house with Ziploc bags full of cotton balls and makeup remover so they can collect the oil, take it home and bless their homes and other people.
But word really started to spread about the statue this week after neighbours — ticked off about the constant stream of worshippers and their vehicles along the normally quiet street — complained to city hall. The city issued an order to remove the statue by Nov. 19, citing building code violations and lack of a building permit.
Ibrahim had collected several hundred signatures on a petition to save the statue by Tuesday afternoon, along with a donation box stuffed full of money. People streamed through the yard dozens at a time to the sounds of car horns and Hail Marys.
Despite all the hoopla, city solicitor George Wilkki said it's actually a pretty easy fix.
He said there are two issues affecting the statue. First, the structure isn't in compliance with the zoning by law because it encroaches onto the required front yard. There must be a six-metre setback from the property line. Second, the owner never got a building permit and inspection to make sure it complies with the building code.
Wilkki said the solution to the first problem is to apply for a "minor variance for relief" from the zoning bylaw. The second problem can be fixed by applying for a building permit and getting an inspection.
"It's not a huge situation," he said. "It's done all the time."
The excitement has also caught the attention of the London diocese, which is far from calling it a miracle. Spokesman Mark Adkinson said this is the first time the diocese has had reports of a weeping statue.
"We'll proceed cautiously and if it does need to be investigated we'll take those steps," said Adkinson. "But it's not something we would take lightly or make any rush decisions on."
Leonard Daniels, a spiritual healer from Pukatawagan, Man., said Jesus told his daughter about the Windsor statue in a vision. His wife also heard about it on the radio.
"I am gonna go there and see that statue," said Daniels. "I'm a firm believer of these miracles that happen. I'm going to go sit there and pray."
He's also gathering others to come with him.
"This is something that people gotta know in Manitoba," said Daniels. "This is what I have been teaching and talking about wherever I go. As soon I get this story going through in Manitoba, people are going to be calling and they are going to be going that way like you wouldn't believe."
He said he gets his faith from his daughter, Verena Marie-Adele Daniels, 12, who is also a spiritual healer. On July 18, 2007, he said Jesus began regularly visiting the young girl.
"She said 'I saw Jesus, daddy. He made me sit on my bed and he was talking to me. I saw Jesus.' "
Among Jesus's messages to the girl was, "I am coming soon," Daniels said.
"That's the reason I firmly believe that this type of a phenomenon from the creator is something that people must see and try to believe," Daniels said of the Windsor statue. "I believe in these phenomena that happen. I asked if they are true and, of course, they are true."
© Copyright (c) The Windsor Star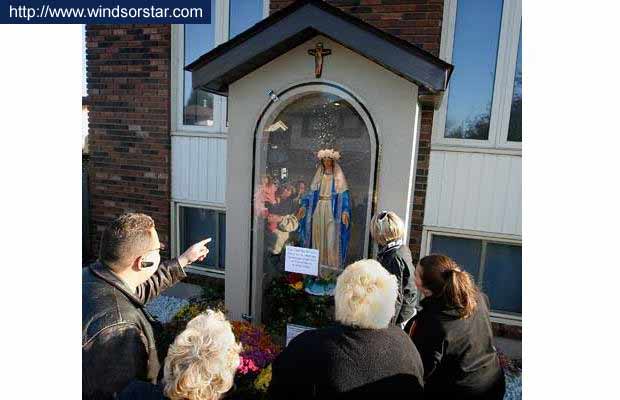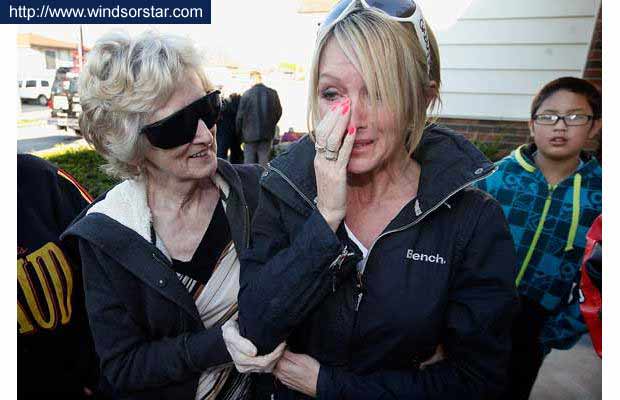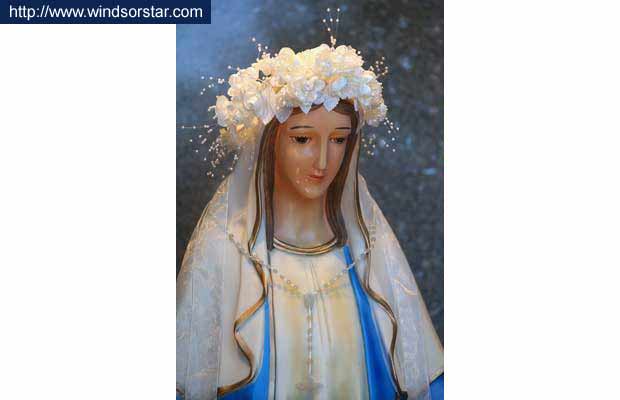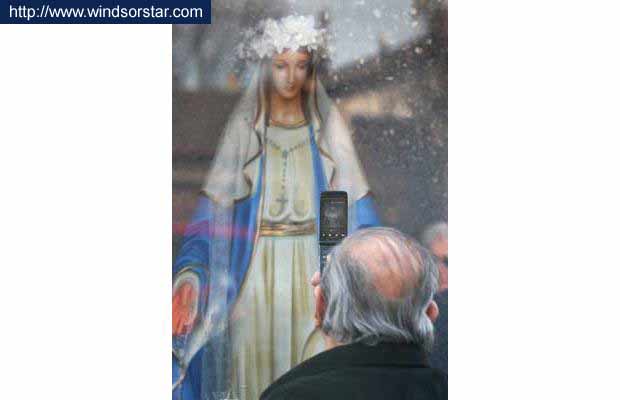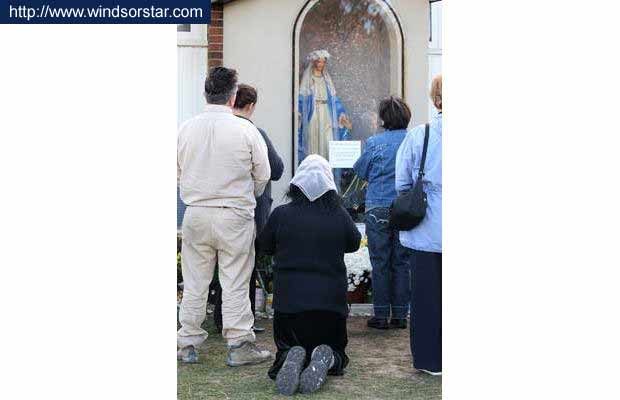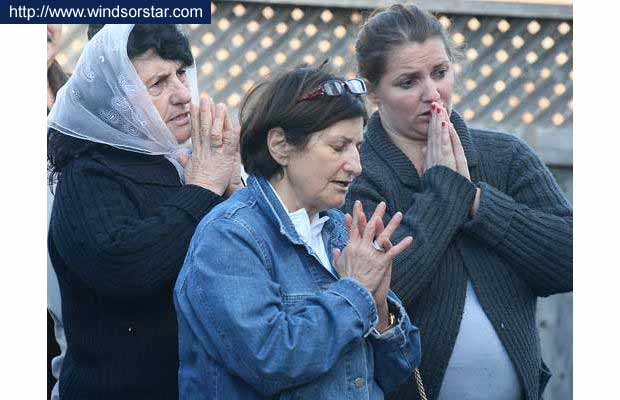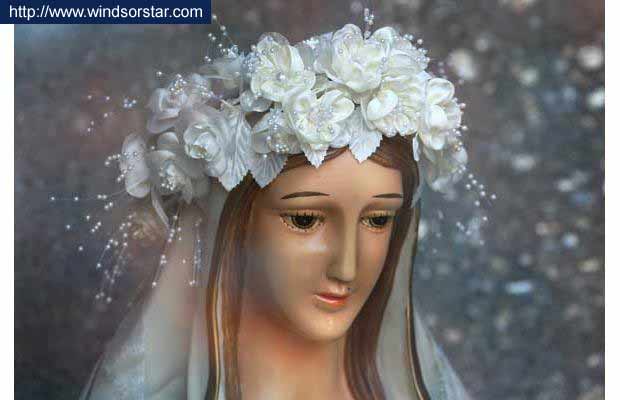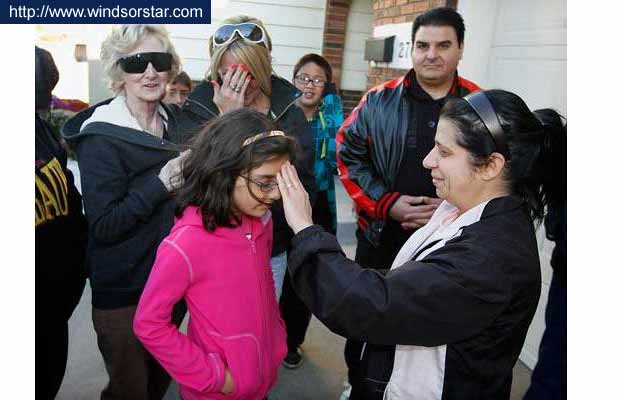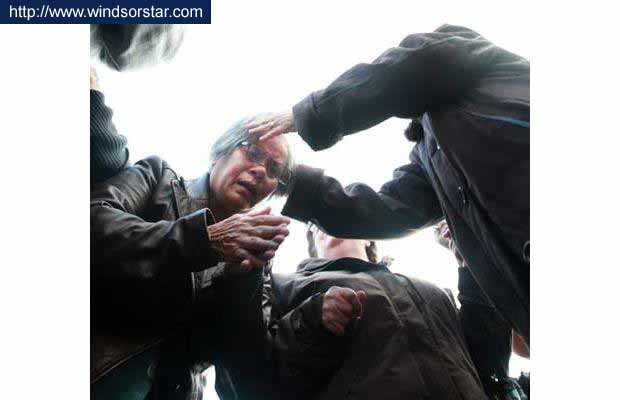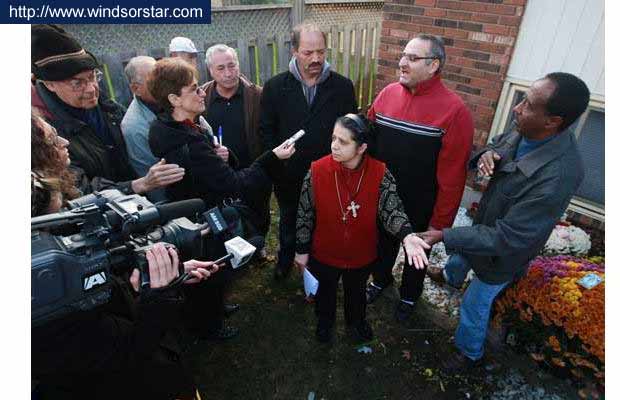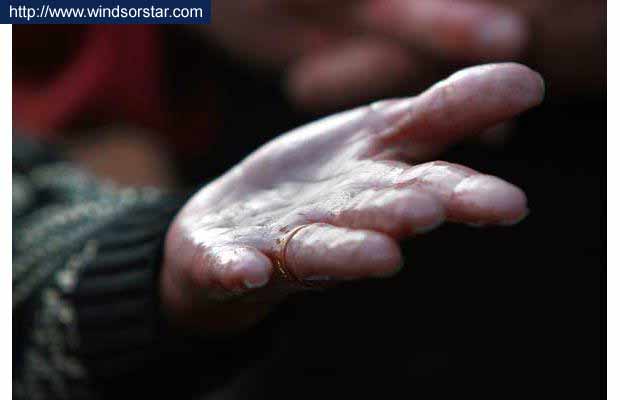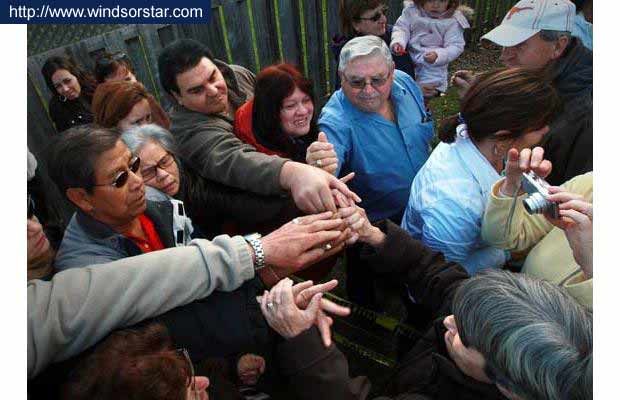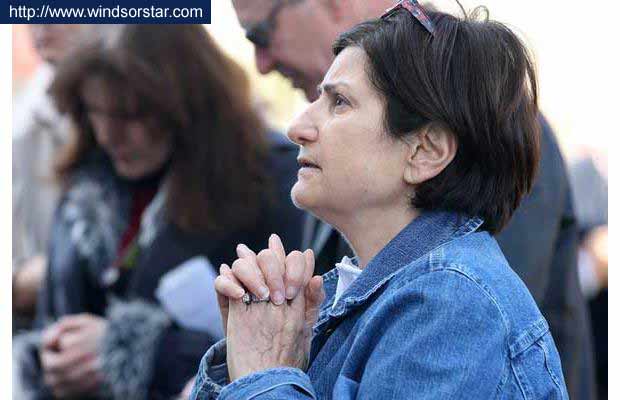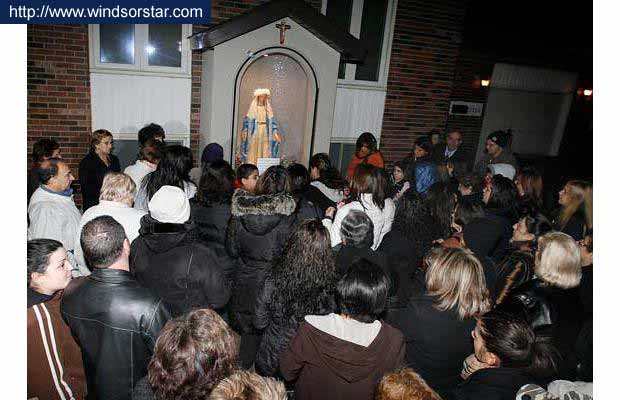 The truth about the Coronavirus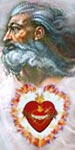 May 1, 2020 - God the Father says: "Today, I invite you to realize that this virus - the coronavirus - is no ordinary disease. It has been created from human ingenuity to specifically target the elderly and physically challenged. This is the plan of future generations to purify the human race around the world. It was released into the general population ahead of schedule - by accident. Those in charge were waiting for less capable government officials in your country (USA) to be in office. Nevertheless, proposed harm is being unleashed on the whole human race."
"I tell you these things to help you to realize the underlying evil at work and hidden in hearts these days. You cannot be confounded by any turn of events. Over all situations, I am in Dominion. No one will be given power over you that is more powerful than your Eternal Father. Therefore, be emboldened with this knowledge. If you persevere in Truth, you have loaded your weapons against what seems to be and discharged them with Truth." (Source: Holy Love)
Help the Lord spread His voice, time is running out
Please help spread these messages of faith, hope, salvation,
defense
against evil (by email, printing, Facebook, Twitter, and other media) to your loved ones, your friends, and all the people you may meet, who seek salvation or who are in danger of being eternally lost. The Lord gives great graces and blessings to those of goodwill who, according to their own possibilities, collaborate with His Plan of Salvation.
Who helps the Lord save a soul predestine his own
, independently from the outcome.