MESSAGE FROM OUR LORD JESUS CHRIST
TO HIS BELOVED DAUGHTER LUZ DE MARIA
SEPTEMBER 12, 2018
 Volcanoes will erupt in a great chain
"My beloved People:
MY LOVE IS UNFATHOMABLE …
AND A GLANCE OF REPENTANCE ON YOUR PART MOVES MY HEART.
My beloved People, in the face of so many events occurring in Humanity, man is distracted and does not focus on the awareness of remaining fused to Our Most Holy Trinity.
I WANT MY CHILDREN TO SHOW THEMSELVES TO BE MORE DESIROUS OF BEING UNITED TO OUR DIVINITY AND IMPOSING GOALS ON THEMSELVES TO REACH A GREATER SPIRITUAL UNION WITH OUR HOUSE.
You have all the means for this:
Pray on your own without noise…
Learn to distance from your mind what distresses you …
Prevent your thinking from taking you far away from Me; focus on not feeling, on not listening …
Do not pretend to attain great gifts or virtues in order to be more than your brothers and sisters; allow Me to give you what each person needs in order for them to fulfill My Will where I need them.
Beloved People of Mine, do not be spiritually ostentatious! Moments of intimacy with Our Most Holy Trinity are very important, where the spiritual senses open up and We meet without selfish interests on your part.
You need to discern; it is important that you discern faced with confusion, faced with doubt: what is sin is sin and you cannot replace its name; what is evil, is evil and cannot be called otherwise.
DO NOT HIDE EVIL BECAUSE IT IS GROWING WITHOUT MEASURE, IT REPRODUCES ITSELF INSTANTANEOUSLY, TAKING HOLD OF WEAK MINDS.
My People, evil has positioned itself in most global organizations, in places where you thought it impossible, but at this instant the reality is different: man has ceded power to the evil one and the latter has infiltrated in everything that he finds on his way and distorted the objective of institutions created for man's benefit.
At this instant the true purpose of evil has been unveiled before Humanity, having taken possession of everything that can help man, with the purpose of making man prey to what evil offers. This is the dominion of evil, this is the dominion of the devil, this is the instant that the devil has sought in order to grant to the antichrist the possession of everything that man needs and thus tie the hands of the man who does not have a firm faith. That is why I have called you to know Me, to enter into the knowledge of Sacred Scripture and other documents of the Church.
KNOWLEDGE DOES NOT GO AGAINST REASON BECAUSE YOU CANNOT LOVE WHOM YOU DO NOT KNOW. IT IS URGENT THAT MY PEOPLE COME OUT OF IGNORANCE AND ENTER INTO THE RELATIONSHIP THAT THEY SHOULD MAINTAIN WITH THEIR LORD AND GOD.
My Church has been touched by the devil since time ago and has been carrying on while gradually becoming necrotic. This should not be seen as something fleeting or something unimportant, since at this instant these are the attacks of the antichrist who has been working at a distance in order not to be discovered before the time.
My beloved People, Nature is lashing out in agitation against Humanity; the increase in volcanic activity will be cause for alarm. Volcanoes will erupt in a great chain, causing in man a constant anxiety faced with which man will not be able to act, only react.
The sun continues increasing the heat within it, causing an unusual event that will then emanate from it, being a danger for the Earth.
Man's anger is increasing and My children will see whole peoples rising up, with brothers confronting brothers. Communism is the cause of great scourges and horrors, and some great nations that oppose communism want war in order to gain power. This, My children, is great human madness.
My beloved People:
CONVERT! THE INSTANT IS PASSING AND MY PEOPLE ARE WAITING TO SEE MORE IN ORDER TO BELIEVE…
THIS WILL ONLY RESULT IN THE COMING OF SUFFERING AND FIND YOU UNPREPARED.
This will be when those who should have obeyed and been faithful to Me, being My People, will be among those who have denied and disobeyed Me; they will be among those who have brought shame to Me and will be among those who: "while those who should have entered the kingdom will be cast out into outer darkness: there will be weeping and gnashing of teeth." (Mt 8,12).
Pray, My children; you will not find the strength to resist evil in the twinkling of an eye, but in constant surrender to Our Trinity and in the acceptance of My Mother's guidance.
Remain attentive to My Calls; I love you with Eternal Love.
I bless you
Your Jesus."
HAIL MARY MOST PURE, CONCEIVED WITHOUT SIN
HAIL MARY MOST PURE, CONCEIVED WITHOUT SIN
HAIL MARY MOST PURE, CONCEIVED WITHOUT SIN
Source: Revelaciones Marianas
Help the Lord spread His voice, time is running out
Please help spread these messages of faith, hope, salvation, defense against evil (by email, printing, Facebook, Twitter, and other media) to your loved ones, your friends, and all the people you may meet, who seek salvation or who are in danger of being eternally lost. The Lord gives great graces and blessings to those of goodwill who, according to their own possibilities, collaborate with His Plan of Salvation. Who helps the Lord save a soul predestine his own, independently from the outcome.
The truth about the Coronavirus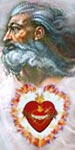 May 1, 2020 - God the Father says: "Today, I invite you to realize that this virus - the coronavirus - is no ordinary disease. It has been created from human ingenuity to specifically target the elderly and physically challenged. This is the plan of future generations to purify the human race around the world. It was released into the general population ahead of schedule - by accident. Those in charge were waiting for less capable government officials in your country (USA) to be in office. Nevertheless, proposed harm is being unleashed on the whole human race."
"I tell you these things to help you to realize the underlying evil at work and hidden in hearts these days. You cannot be confounded by any turn of events. Over all situations, I am in Dominion. No one will be given power over you that is more powerful than your Eternal Father. Therefore, be emboldened with this knowledge. If you persevere in Truth, you have loaded your weapons against what seems to be and discharged them with Truth." (Source: Holy Love)