MESSAGE FROM OUR LORD JESUS ​​CHRIST TO HIS BELOVED DAUGHTER LUZ DE MARIA – JULY 2, 2020
Volcanoes are activating tectonic faults, sleeping volcanoes are awakening
"My beloved People:
MY PEOPLE ARE ALIVE AND PULSATING WITHIN MY CROSS OF GLORY AND MAJESTY: EVERY CHILD OF MINE IS A PART OF MY CROSS OF LOVE, EVERY CHILD OF MINE WHO STRIVES FOR CONVERSION MOVES MY MERCY.
My People remain firm in Me, alive in Me, entering within Me in holiness.
My people, I call you tirelessly and in the same way you tirelessly disobey me and continue to offend me.
You despise My Word without knowing Me: you are spiritually blind, refusing to look with new eyes, forgetting that "MAN DOES NOT LIVE BY BREAD ALONE, BUT BY EVERY WORD THAT COMES FROM THE MOUTH OF GOD" (Mt. 4:4).
My children have taken the wrong path, deciding to go where I warned them not to, so that they would not get lost; their love for worldly things has grown and they despise Our Most Holy Trinity and My Most Holy Mother.
My People:
YOU WILL FIND NO GREATER INTERCESSOR THAN MY MOTHER; I RECEIVED LIFE IN HER WOMB, AND SATAN WILL NOT BE ABLE TO TRIUMPH OVER MY MOTHER.
You have forgotten that Satan exists and that Satan rises up against man to deceive him and lead him to the eternal fire (cf. I Peter 5:8-9).
IN THIS TIME OF "NOW" it is essential for My People to be united with My Most Holy Mother, with Her Holiness, with Her Purity, with HER HUMILITY; humility that led her to be exalted in Heaven. "SHE WHO HAD NOTHING POSSESSES EVERYTHING". My Immaculate Mother was assumed into Heaven in BODY AND SOUL, because of which Satan launched a fierce combat against My Mother and against each one of you, Her children. Satan's relentless fight is intensifying at this decisive moment.
You have forgotten that the infernal dragon is mobilizing his power, causing wars, confusion, discord, division: APOSTASY WITHIN MY CHURCH (cf. Eph. 6:11-13).
The signs do not delay, and yet you are ignoring them. You are far from grasping the reality of this generation, instigated by the evil one with controversies in all walks of life, constantly altering the world through plots, persecution, hunger and uncertainty.
YOU CANNOT FIND PEACE AND WILL NOT FIND IT IF YOU DO NOT DRAW NEAR TO ME. IF YOU DO NOT CONVERT, EVIL WILL CONTINUE TO SPREAD SPIRITUAL PLAGUES AS WELL AS PAST PLAGUES THAT HAVE BEFALLEN HUMANITY, WHICH IS PARTLY STRICKEN WITH GRIEF AND PARTLY INCREDULOUS WITH REGARD TO THIS PRESENT PLAGUE.
MY PEOPLE, NOT ONLY WILL CALAMITIES COME UPON YOU, BUT ALSO THE GLORIES OF MY MOTHER IN ORDER TO HELP YOU. THEREFORE, EMBRACE THE PRAYER OF THE HOLY ROSARY WITH LOVE, PRAYING IT AND PUTTING IT INTO PRACTICE IN EVERY ACT AND WORK OF YOUR LIVES.
You are hanging in the balance and are being unreasonable: evil is tipping the balance towards itself and yet you continue without seeing the pain towards which you are heading.
MY PEOPLE DO NOT SEE THE DISCORD THAT EXISTS IN MY HOUSE: DISCORD THAT DIVIDES MY SHEPHERDS AND MY PEOPLE. THEREFORE, MY CHURCH IS CONFUSED AT THIS TIME.
Pray, My children, pray, the earth shakes and roars with great force.
Pray for the United States, Mexico, Puerto Rico and Central America, especially for Guatemala.
Pray, My children, volcanoes are activating tectonic faults: sleeping volcanoes are awakening.
Pray, My children, pray: BE STRONG FOR MY CHURCH!
Pray My children, the elements will make you suffer.
MY CHILDREN, CONVERT, DRAW NEAR TO ME, DO NOT DESPISE THE GLORIES OF MY MOTHER. IT IS NECESSARY FOR MY MOTHER TO BE ACKNOWLEDGED AS THE MOTHER OF HUMANITY, CO-REDEMPTRIX AND MEDIATRIX OF ALL GRACES. EVIL WILL FLEE AS SOON AS MY MOTHER IS ACKNOWLEDGED BY HER CHILDREN IN ALL HER SPLENDOR!
Do not fear, My children, do not fear: you are accompanied by My Mother, you are not alone.
DO NOT FEAR, CHILDREN! I AM YOUR GOD, I WILL NOT ABANDON YOU.
Keep Faith in Me.
I bless you.
Your Jesus."
HAIL MARY MOST PURE, CONCEIVED WITHOUT SIN
HAIL MARY MOST PURE, CONCEIVED WITHOUT SIN
HAIL MARY MOST PURE, CONCEIVED WITHOUT SIN
Source: Revelaciones Marianas
Fr. Michel Rodrigue explaines The Events of the End Times
Do you want a quick overview of the end times? Then read "The great events of purification will begin this fall". If you want all the details of the unfolding events, then go to "Virtual Spiritual Retreat with Fr. Michel Rodrigue about the End Times".
The truth about the Coronavirus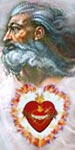 May 1, 2020 - God the Father says: "Today, I invite you to realize that this virus - the coronavirus - is no ordinary disease. It has been created from human ingenuity to specifically target the elderly and physically challenged. This is the plan of future generations to purify the human race around the world. It was released into the general population ahead of schedule - by accident. Those in charge were waiting for less capable government officials in your country (USA) to be in office. Nevertheless, proposed harm is being unleashed on the whole human race."
"I tell you these things to help you to realize the underlying evil at work and hidden in hearts these days. You cannot be confounded by any turn of events. Over all situations, I am in Dominion. No one will be given power over you that is more powerful than your Eternal Father. Therefore, be emboldened with this knowledge. If you persevere in Truth, you have loaded your weapons against what seems to be and discharged them with Truth." (Source: Holy Love)
Help the Lord spread His voice, time is running out
Please help spread these messages of faith, hope, salvation,
defense
against evil (by email, printing, Facebook, Twitter, and other media) to your loved ones, your friends, and all the people you may meet, who seek salvation or who are in danger of being eternally lost. The Lord gives great graces and blessings to those of goodwill who, according to their own possibilities, collaborate with His Plan of Salvation.
Who helps the Lord save a soul predestine his own
, independently from the outcome.