Time to get your soul right with Me in Confession
(Please read all from begin to end)
Saturday, June 9, 2018: (Immaculate Heart of Mary)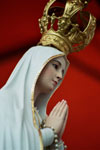 The Blessed Mother said: "My dear children, I want you to slow down the speed of your lifestyle so you can appreciate the more important things in life. If you focus your life on filling up your day with activities that you never finish, you will be frustrated, and you will not enjoy life as you should. You can take care of your necessities, and then make time for helping people, and for your prayer life. Giving glory to God in your prayers is even more necessary than your human tasks. You are here in this life to know, love, and serve God, so this should be your primary concern to focus your life around Jesus as I do. Jesus and I had our hearts joined as one because I did His very Will every day. I know you have inherited Adam's weakness to sin, but my Son died for your sins, so you could have a better life following His ways of love. In the end there are only two choices for your eternal destination. Either you can be with your Lord in the joy of heaven, or you can suffer the eternal flames of hell where the devil hates you and torments you. The devil tries to trick you into what looks pleasing to the body, but your soul needs to follow the attraction to Jesus, your Creator, because He is the only One who can give you true peace and true love. Join our Two Hearts in all you do, and you will receive our love to carry you on your path to heaven."

Jesus said: "My people, in the Bible it talks about famines, earthquakes, and pestilence occurring in the end times. It also talks about wars and rumors of wars at that time as well. You are seeing earthquakes in Hawaii, Oklahoma, and the Western coast. Now there is volcanic lava problems in Hawaii, and the beginning of summer fires in the West from dry conditions. There are also earthquakes in Guatemala that have killed many people, so these natural disasters are happening all over the world. Now is a time to get your soul right with Me in Confession before the events of the tribulation are upon you, and it could be too late to change. Once My Warning comes, events will move quickly to a takeover by the Antichrist. Read the signs of the times because nature is telling you what is coming. Have no fear because I will provide for My faithful at My refuges."
Friday, June 8, 2018: (Solemnity of the Most Sacred Heart of Jesus)

Jesus said: "My dear people, today you are seeing an outpouring of My love from My Sacred Heart that is on fire for love of all of you. My Heart has been pierced by the soldier, but I suffered death for all of your sins out of love for you. Every time you look on My crucifix, you see My deep love for My people. I only ask that you return your love to Me, and that you love your neighbors as well. I am love, and I welcome all of you to be in a perpetual love relationship with Me. I am always by your side to comfort you in sickness, hardships, and consolation for deaths in your family. You can come to Me in Confession to purge your sins, and receive My graces to restore your soul to its original beauty. Always remember how much I love all of you."

Jesus said: "My son, you are about to have a smaller off-grid solar system installed with your intention to be able to keep the snow off of your new 12 solar panels in the winter. Up to now your on-grid solar system has enabled you to make electricity mostly for the summer, so you can send the excess back to your power company for an electricity write-off. Only a few rare times did you actually run on your batteries to run your dedicated lines during a power outage. You will see when you research off-grid systems, that you have to plan your power needs when the sun shines, and limit your usage at night to conserve your batteries. This will be one of your projects of how to use an off-grid solar system, because that is what you will use when the evil ones turn off your power grid during the tribulation time. Try to get some good books on off-grid power, or some information on the internet. There are people who use off-grid power with generator backups. It is the generators that are noisy and consume a lot of fuel for heavy duty power uses. Your daily power usage does not require a lot of power, but it takes planning how to store and use the solar power you generate. Remember that you are doing these things to provide lights and power for your water pump and sump pumps that will be needed in the winter for your refuge to help your people. My angels and I will assist you with any needed information to use what you have."
Thursday, June 7, 2018:

Jesus said: "My people, in the readings you are seeing two kinds of people: the ones who are open and desire to love Me, and the others are those who ignore Me and do their own will. Unless you are open to loving Me and loving your neighbor, it is hard to follow My ways. If you love Me, I will be faithful to you. Those people, who deny Me, I will still be open to receive them in life, and I love everyone because I cannot deny loving My creations. But some will defy Me, and they are on the road to hell. I have given you the two greatest commandments of loving Me with your whole mind, body, and soul, and loving your neighbor as yourself. If you live in a loving relationship with Me, and let Me lead your life, then you can fulfill the mission I have planned for you. When people do their own will, it is hard for them to work for Me. I depend on My faithful to reach out and evangelize the wayward souls so they can be saved."
Prayer Group:


Jesus said: "My son, you have been blessed again to have your friend send you the bone relics of St. Peter, St. Paul, and St. Rita. These relics are added to your other beautiful relics. You have them displayed at your prayer group meetings in church and at your home. If you have people come to your chapel, you should have your relics displayed then also. Relics are a tribute to have a little bit of their presence with you always."

Jesus said: "My people, continue your novena to My Sacred Heart that you will be celebrating tomorrow. You can remember in years past how you used to do an all-night vigil for the Two Hearts of Myself and My Blessed Mother. Friday you will celebrate My Sacred Heart, and on Saturday you will celebrate the Immaculate Heart of Mary. The Hearts of My Blessed Mother and Myself are joined together as one. You can pray to our Two Hearts as you have a picture of both Hearts in your computer room. Unite your heart with our Two Hearts so we can help you with our graces every day."

Jesus said: "My son you have been blessed with a rare relic of St. Anthony of Padua. You were fortunate to have visited his tomb in Padua, Italy. You could feel some electricity when you touched his tomb. Your priest friend fell down twice when he touched this tomb. You have prayed to St. Anthony many times for lost objects, and you have many stories of even objects being materialized when they were not there. St. Anthony thanks you for your confidence in his intercession to find objects for you."

Jesus said: "My people, you remember the story of the Tower of Babel where man was prideful in trying to build a huge tower into the sky. This was an affront to Me because people worshiped this tower over Me. As a result I caused the people to speak in many languages so they could not understand each other. The Holy Spirit enabled My apostles to speak in different languages so they could evangelize all nations. America's Twin Towers were destroyed on 9-11-01 as a sign against America's idol worship of things. But America rebuilt your Freedom Tower in defiance of My judgment and without remorse for your sins. There will be another destruction of this Tower, and it will be another sign of My judgment against America for your abortions and your sexual sins. Pray to save the souls of America, especially those souls who will die suddenly in natural or man-made disasters."

Jesus said: "My people, you have seen how your schools are corrupting your children with sexual education at young ages, even about homosexual and transgender people. You are seeing drug overdoses and suicides of young people. Many young adults are being influenced with drugs and pornography. Now some of your people want marijuana legalized, but this could further destroy the minds of your youth. It is hard to get your young adults to pray, come to Mass, and come to Confession because they are being distracted by the evil things of your society. Protect your children from abuse, abortion, and pray for their souls, especially all the children in your own families."

Jesus said: "My people, it is sad when young children are abused by anyone, but especially when it is a priest. Homosexual priests are also a problem in My Church. These situations may only be a small percentage of all the priests, but it puts a bad light on My priest sons when a few fall into such sins. You have a shortage of priests, so you need to pray for more vocations to the priesthood, and that your active priests remain faithful to their vocations."

Jesus said: "My people, do not expect too much out of this summit meeting between America and North Korea. It will be difficult for North Korea to give up its nuclear weapons. The expectations on both sides have different goals. Pray that no war starts over sanctions or any other threats. Continue to pray for peace all over the world."
Wednesday, June 6, 2018: (St. Norbert)

Jesus said: "My people, you read how St. Paul continued to witness to Me, even though he was in prison. He wrote letters or epistles to encourage the faithful in all the places where he taught. My faithful also need to give witness to Me, despite being persecuted for your faith in Me. In the Gospel (Mk 12:18-27) the Sadducees, who did not believe in the resurrection, were misled when they thought people would marry in heaven. I told them that the saints in heaven are like angels, and they do not marry. Your relatives in heaven are always watching you on earth, and they will greet you on your entry into heaven. Spouses on earth will be joined again in heaven. Only in the Era of Peace will My faithful continue to marry and have children. My faithful need to rejoice in Me, and seek to be with Me in the eternal joy of heaven and My love."

Jesus said: "My son, I know you will be doing a lot of driving this summer in some of your trips to Canada. You will need to do your long form of the St. Michael prayer going there and returning home. You also could pray some rosaries for the safety of the other people on the road as well. You enjoy being together with your friends, who are good believers as well. Keep praying for all the refuge builders who will have the responsibility for taking care of so many faithful at the proper time. All of your preparations will be used and multiplied. Give praise and thanks to Me for protecting My faithful at My refuges. Remember that only those people with crosses on their foreheads will be allowed to enter My refuges."
Tuesday, June 5, 2018: (St. Boniface)

Jesus said: "My people, you need to be a little more understanding of other people's problems. You need to visit the sick and help people in need of your assistance. When you are doing good deeds, you need to do them with love, and not just as a duty. Some people have health problems or mobility problems that you need to pray for them, and assist them in travel, even if you are not asked. You also need to be patient driving your car behind slow drivers. Do not be too impatient with others, because you do not know all of their physical disabilities. By being more loving and caring for others in their problems, you are sharing My love for people. Be thankful to Me for your own health, both physically and mentally. Be also thankful for your loving Me in faith that is such a gift. I told My apostles to love one another as they love Me. By practicing what you preach and believe, you can avoid being a hypocrite."

Jesus said: "My people, for many years you have been asked to pray for peace, and now your prayers are needed more then ever. America is sending its warships into the South China Sea where China is threatening your ships with antiship missiles on converted islands. Any such ship attacks could start a war with China, and most of your imports would be shut down. In Syria you have Russia and Iran storing missiles that are prompting attacks by Israel to destroy Iran's weapons. Iran is starting to fight back, and America could be drawn into a war to defend Israel. Russia has weapons supporting the Syrian leader, and America has sent two missile attacks on Syria because chemical weapons were used. Russia could also retaliate against American warships that could start a war in the Middle East. North Korea wants to have peace talks, but they could threaten America or its allies with nuclear missiles at any time. They could even launch missiles from satellites. You could have a war from any one of these countries. So continue to pray for peace so nuclear weapons are not used."
Monday, June 4, 2018:

Jesus said: "My people, in the Gospel I told a parable about the tenant farmers who were killing the vineyard owner's servants. The owner was asking for a share of the harvest, but the tenants did not want to give it up. When the owner sent his son, the tenants killed him for the inheritance. The religious leaders realized that the parable was about them, and they wanted to kill Me, like they killed the other prophets. Today, there are many evil people who want to kill and harass Christians because these evil ones do not want people telling them about their sins. Just as I suffered, so My faithful will suffer for their faith also. You may be criticized and mistreated for My Name's sake, but trust in My protection at My refuges. A day is coming when these evil ones will be cast into hell for their crimes."

Jesus said: "My people, My refuge builders do not realize how important it is to be able to house and feed all the people who I will send to them. Refuge living will be more difficult than you think, because you have been spoiled with all of your conveniences. You will have little hot water, no ovens, and no air conditioning in the summer. You may have to do sponge baths without daily showers. You will have some lights if you have solar panels, windup lights, and lanterns. Your natural gas heater will be replaced with kerosene burners, propane burners, and a wood fireplace. Your food preparations will be limited to dried foods, MREs, and some canned foods and soups. If you have a garden, you may have some fresh vegetables. Your sleeping places may also be a little cramp with forty people or more. Be thankful that My angels will be protecting your refuge from any evil people. My angels will multiply your food, water, and fuels. They will even multiply your living places, if more people come. You will need to have counselors and job assignments for everyone to help your group. Remember your prayer time and around the clock Adoration. Either a priest or My angels will bring you daily Holy Communion. My faithful will be fortunate to have a refuge for protection during the tribulation time. This time will be shortened for the sake of My elect. The faithful will need to have their backpacks ready to leave, and have crosses on their foreheads. Trust in Me to prepare you at My Warning, and to have a safe haven to stay."
Sunday, June 3, 2018: (Corpus Christi)

Jesus said: "My people, I am honored today in giving My Body and Blood up for all of the sins of mankind. You have been remembering My death and Resurrection at every Mass, ever since it happened. In Holy Communion I have left Myself with you in your soul, and My graces go out to you as well. You know how much I love all of you by how I gave up My life for you. There have been many miracles of My Eucharist when blood has appeared on My consecrated Hosts. The Catholic Church teaches My Real Presence is in My consecrated Hosts. I have allowed such miracles so unbelievers can see My Real Presence in the Blood. You have witnessed many of these miracles in Lanciano, Italy and Las Cruces, Venezuela. The blood was tested as AB blood type, and the flesh was actual heart tissue with no rigor mortis. Give praise and glory to Me so people can witness My Real Presence in every consecrated Host."

Jesus said: "My son, it is true that you are seeing more solar projects being installed for residential home use. I have asked you to get a solar system set up on your second story roof, so you could have electricity for your refuge through the time of the tribulation. You had enough money available for your project from your neighbor's inheritance. You have noticed a problem of little to no electricity generated from December to February, mostly because of snow on the panels and less light available. As you researched about snow removal from solar panels, most examples had panels on the first story or on the ground. You have purchased more panels for your roof on your new addition on the first floor facing South. This would be easier to remove the snow, and it would be off grid, and would not interfere with your existing grid panel setup. This would help run your sump pumps in the winter and your water pump. Continue to pray for this project that it will help your refuge when you need power in the winter."
Saturday, June 2, 2018: (St. Marcellinus & St. Peter)

Jesus said: "My people, you can see right away the parallel of the life of a butterfly, and your own personal resurrection. The butterfly goes through a metamorphosis from a worm to a cocoon, and then emerges as a flying butterfly. I was born as a God-man with two natures. Once I died, I then resurrected with a glorified Body. My faithful also are born in Our image, but by Adam's original sin, you are weak to sin, and will die. Once you die, you will be judged to heaven, purgatory, or hell. My faithful, who come to heaven, will be separated from their human body and their spirit. On the final judgment day, My faithful will be resurrected with their glorified bodies, and they will be one again with their body. It is this promise of resurrection that I have fulfilled, that all of My faithful are striving to see and experience. So focus your life around Me in all you do, and imitate My life, and you will find eternal happiness with Me in heaven."
Friday, June 1, 2018: (Ada Ferrari Funeral Mass)
Ada said: "My dear family and friends, I thank all of you for coming to my funeral. I am thankful for all of the kind words from Rita, Fr. Pacwa, and from Fr. Tony Mugavero, but it was a little long. I am most thankful for Fr. Tony in telling you how much I loved Jesus and His Blessed Mother. I thank those who cared for me in my later years. I am also thankful for all of My fellow Carmelites who came. I am with my Jesus now, since I did my purgatory on earth. I will be praying for all of my family and friends who I love so much. I will be waiting some day to greet you at heaven's gates."

Jesus said: "My people, imagine if your grocery stores and your banks had no electricity. They would not be able to keep perishable food from spoiling. The cash registers would not work, so people could only make cash transactions. Your banks would not be able to pull up your accounts, and you could only make paper transactions. People would quickly run out of cash. If your vehicles did not work, your stores would run out of food. Only dried foods and canned foods would keep without refrigeration. Food and fresh water could quickly become scarce, and there would be fights for survival. When you think of a possibility of not having electricity, it could be frightening to those people who do not have any food preparations. This is why I am asking people to have some food storage that does not require a refrigerator. A short time power outage is very possible with bad storms, but you should have a pantry that could support your family for six months to a year. Then you would be prepared if your power outage would be a long time. Think about the people in Puerto Rico who were devastated from a hurricane last year, and they still are having problems getting enough electricity. Your solar panels are a good source of electricity if you had a prolonged power outage. Having extra food for survival would also help you, especially at My refuges. Having a water well is another good source of water if your town water was no longer available. My refuge builders have been given advice how to live independently, so they are prepared to help My faithful survive the coming tribulation. Have no fear because My angels will protect you, and they will multiply your food, water, and fuels."
Source: John Leary
The truth about the Coronavirus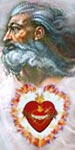 May 1, 2020 - God the Father says: "Today, I invite you to realize that this virus - the coronavirus - is no ordinary disease. It has been created from human ingenuity to specifically target the elderly and physically challenged. This is the plan of future generations to purify the human race around the world. It was released into the general population ahead of schedule - by accident. Those in charge were waiting for less capable government officials in your country (USA) to be in office. Nevertheless, proposed harm is being unleashed on the whole human race."
"I tell you these things to help you to realize the underlying evil at work and hidden in hearts these days. You cannot be confounded by any turn of events. Over all situations, I am in Dominion. No one will be given power over you that is more powerful than your Eternal Father. Therefore, be emboldened with this knowledge. If you persevere in Truth, you have loaded your weapons against what seems to be and discharged them with Truth." (Source: Holy Love)
Help the Lord spread His voice, time is running out
Please help spread these messages of faith, hope, salvation,
defense
against evil (by email, printing, Facebook, Twitter, and other media) to your loved ones, your friends, and all the people you may meet, who seek salvation or who are in danger of being eternally lost. The Lord gives great graces and blessings to those of goodwill who, according to their own possibilities, collaborate with His Plan of Salvation.
Who helps the Lord save a soul predestine his own
, independently from the outcome.