Please read from begin to end, please prepare for what is coming…
Wednesday, June 24, 2020: (Memorial Mass for Mary Wolf)
Jesus said: "My people, it is hard to lose a mother, and with your virus epidemic, it is even harder to have limited numbers for a funeral. Many of Mary's relatives and friends could not attend the funeral. Now that you are opening up in your churches, you can now pay your proper respects for Mary. She had a rich life of graces with many children. She is praying and watching out for all of her children. She needs a few Masses to come to heaven. Pray for her and all of her family."
Jesus said: "My people, I AM love and I love all of mankind, which is why I died on the cross to save all of your souls who accept Me. You need to understand the evil plot and lies that Satan is using to try and spread his hate all across America. Satan is using the Black Lives Matter group to tear down your cities and cause race riots. Satan wants a war, but My faithful need to trust in their prayers to Me to bring peace and love, instead of war and hate. It is your Democratic leaders in Democrat states that are allowing these evil ones to loot and burn your cities. You need to support your police and your National Guard because these thugs need to be stopped and placed in jail for their crimes. You cannot allow mobs to rule your cities in a nation of laws. You need to enforce your laws, or you will allow these communists to take over your government. Stand up for your freedoms now, or you will have no freedoms. Trust in Me to protect you, and call on My angels to defend you from these anarchists."
Thursday, June 25, 2020:
Jesus said: "My son, some of My churches are slow to open their doors with your virus, and they still are limiting times and numbers of people who can enter for daily and Sunday Mass. Adoration of My Blessed Sacrament is even more restricted. You used to have Adoration at your prayer group in church, but now you only use your DVD for Adoration at your home. Not only do I want My faithful to come back to Mass, but very few places are allowing Adoration of My Blessed Sacrament in person at church. I am always with you in My Blessed Sacrament in My tabernacles, but it would be more pleasing to Me if you allowed Adoration in the monstrance at church. Continue to adore Me wherever you can find My Blessed Sacrament exposed in the monstrance. All of My daily Mass people and adorers of My Blessed Sacrament, are My special faithful who receive extra blessings for their efforts to be with Me in My consecrated Host."
Prayer Group: Kathy Neilon said: "I did not know that you get to look pretty again in your spirit body. I thank all of you who helped me during my life, especially this last year. I thank those people also who helped with the funeral expenses. I was happy to be a member of this prayer group and to know all of you beautiful people. I especially liked my send off with some pretty rainbows. The Lord took mercy on my soul because I did my purgatory on earth. I love all of my family members and friends. I love being with Jesus and Mary. I will be waiting to see you in heaven."
Jesus said: "My people, you saw in your news that the seven states that did not have shutdowns, had 75% less virus deaths than the states who did have shutdowns. The states with higher populations had more deaths. It is true that using masks and distancing helped reduce the virus cases, but being controlled in your homes with heavy restrictions may not have helped that much. As your states are opening, you are seeing more virus cases. Pray that your people will be healed with less deaths. When you come to My refuges, you will be healed of any of your health problems."
Jesus said: "My people, it is one thing to protest people being killed by the police, but this is no excuse to cause riots, looting, and putting buildings on fire. Some arsonists are being put in jail. These mobs of Black Lives Matter are now attacking your historical statues. These people do not even know the people who these statues represent. The worst call was for pulling down My statues because I was pictured as a white person. The real goals are to change your historical people, and replace them with socialist communists. These communists want to take over your government and not just to remove your President."
Jesus said: "My people, you are seeing over forty million people who are now unemployed. The problem comes when their benefit payments will run out. Many people will have difficulty in getting food and a place to live. You had a 5% drop in this quarter's GDP and the second quarter may be down 25% or more. Many businesses are going into bankruptcy, and it will take a long time to recover the lost jobs. Pray for the unemployed to find jobs, and some benefits to get by."
Jesus said: "My people, many people have fought your President to get funds for this Mexican border wall. Now the people on the border are happy that fewer illegal immigrants are entering with a less chance of having any sickness. There are many people waiting to properly enter your country, and it is unfair for illegal immigrants to enter before the legal immigrants. Pray for justice and peace to prevail on your borders."
Jesus said: "My people, it is sad that you have been losing your birch, elm, and now your ash trees. This will gradually defoliate your trees as more bugs infest your trees. It causes a hardship on losing trees, and having to pay for their removal. Some people have paid for the means to save their trees, but not everyone can afford to do this. Pray for your trees to be healthy and replant trees to take their place."
Jesus said: "My people, the evil ones in China, who brought this corona virus on the world, have seen how many economies all over the world are badly affected. Thousands of people are sick and dying. Some deep state people are enjoying the control that has been forced on your people. This first virus wave was a practice run, and now the same evil people will introduce a second virus wave to kill more people, and cause more control in their restrictions on where you can travel. This second virus wave will be much deadlier, and I will warn My people to come to My refuges before people start dying. Leave quickly when I tell you to come to My refuges, so you can be protected from dying by My angels. Pray for souls to be converted after the Warning."
Friday, June 26, 2020:
Jesus said: "My people, I am showing you the scroll that holds the seven seals of the Book of Revelation, and I will describe these seals to you. You may know these verses as the Four Horsemen of the Book of Revelation. The first seal is about Me on a White Horse when I will come in victory over the evil ones. The second seal represents a time of war with a rider on a Red Horse who took away the peace of the earth and he stirred up men to kill each other. The third seal was a rider on a Black Horse and he carried a balance in his hand which was a sign of the Famine to come. The fourth seal was a rider on a Pale Green Horse and his name is death and hell was following him. This was also a sign of a pestilence that will come over the earth, much like your virus attacks. The fifth seal showed the martyrs of Christians who died defending My Word. They were each given a white robe and they waited for My victory. The sixth seal opened and there was a great earthquake. The sun became black and the whole moon became as blood. The stars fell upon the earth, and the wrath of God fell upon the earth. The seventh seal was an angel crying out: 'Do not harm the earth, or the sea, or the trees, until we have sealed the servants of our God on their foreheads.' My angels are placing this seal on only My believers, so they can enter My refuges. There was a great multitude of My faithful remnant standing before the Lamb, and they were dressed in white robes. These people are those who have come out of the Great Tribulation, and they have washed their robes and made them white in the Blood of the Lamb. Rejoice, My people, because soon you will endure the tribulation at My refuges, and then My victory will cast the evil ones into hell, while I will bring My faithful into My Era of Peace."
Jesus said: "My son, I thank you for adoring My Blessed Sacrament every night. You know that you have a refuge here, because wherever My Blessed Sacrament is adored, there is My refuge. I am with you always, especially at My refuges. You have followed all of My projects, including the splitting of your ash tree wood, and an expensive repair to your solar batteries and cables. Now you have plenty of wood for your fireplace in the winter, and you will have some electricity in the daytime, and your rechargeable batteries for your pull up lights to see at night. You are seeing many signs of the end times in these virus attacks, and the struggle with people who are trying to take over your government. I have told you before that when your President leaves office, you will see a communist takeover that will lead into the tribulation of the Antichrist. You are the only main free nation that is keeping the communists from a world takeover. This is why I have had My refuge builders build a safe haven for My people to be protected by My angels. At My refuges you will be healed, and you will have all of your needs taken care of. Give thanks and praise to Me for inspiring My refuge builders to provide for My faithful remnant. Trust in Me for everything."
Saturday, June 27, 2020: (Requiem Mass for Kathy Neilon)
Kathy said: "I thank Fr. Bonsignore for his kind words, and I thank all of the people who came to my funeral. It was nice of them to take the time to say good-bye. I feel like I had a proper burial with this Holy Requiem Mass. I love all of my children and grandchildren, as well as my friends. Thank you for thinking about me. Maybe you could keep my picture around so you could remember me. I am in heaven and we are still with you spiritually. I will pray for all of you, and I will watch over my dear family."
Jesus said: "My people, common sense tells you that the local police are needed to stop thefts and killings. When cities are cutting their police force, or paying them less, they are inviting more crime. When your governors and mayors order your police to stand down against the looting and fires of the Black Lives Matter mobs, they are allowing the destruction of your cities. If the police cannot do their jobs, then citizens will use their own guns to fight off mob looters and arsonists. This is what could turn into a civil war, which is the goal of the left communists. You need law and order, or you are inviting chaos and shootings. If the Democrat governors and mayors do not stand up against the left mobs, then they should be voted out or recalled out of office. Their inaction is triggering more insurrection, and they are supporting a communist takeover of your country. If your National Guard does not take over for the police, then your cities will see nothing but death and starvation. Pray for your people to come to their senses, and see that the Black Lives Matter mobs are a communist front intending to take over your government. If you do not stand up to these communist tactics, then your country will lose its freedoms. Pray for peace and law and order."
Sunday, June 28, 2020:
Jesus said: "My people, even though you are happy to be back in church with My sacraments, you still feel controlled with your masks and keeping your six feet distance. It is also sad that you are only allowing a 100 people in the church, and your new normal of registering for your Masses. It is now summer and you are also seeing some opening of restaurants and your stores. This corona virus is so evil, that it has changed how you live in all aspects of your life. You have Communist China as the cause of this virus with over control to limit this disease. You are still seeing more cases but fewer deaths. You have this lull in the summer, but you could use this time to stock up on some food for when you may not be able to get to the store during the next virus attack in the fall. I keep reminding you that when the next deadlier attack comes, you need to be ready to leave quickly from your homes to My refuges. I will be telling people when to come to My refuges, which will be after My Warning. You are about to enter the Great Tribulation of the Antichrist, so be prepared. Trust in Me that I will protect and feed My faithful believers."
Monday, June 29, 2020: (Solemnity of St. Peter and St. Paul)
Jesus said: "My people, you remember when the Christians were being persecuted and killed, and they had to hide and have Mass in the catacombs. My faithful remnant will also have to hide at My refuges because the evil ones will be trying to kill all of My believers. At first you will see a division in My Church between the schismatic church and My faithful remnant. The schismatic church are those people who are following the masons and communist infiltrators. When they change the words of Consecration, this abomination will cause an excommunication. But this group will take over the churches, and My faithful remnant will need to have Mass in the homes, and eventually in My refuges. St. Peter was given the keys to My Kingdom as the first Pope. My faithful remnant are the ones who will be protected from the gates of hell by My angels. Just as St. Peter and St. Paul were martyred for their faith, so the evil ones will try and kill all Christians because they are following the devil who hates Me. I keep reminding you that you are living in the pre-tribulation time with all the signs of viruses and mobs of hate and destruction. You will soon see Christians being persecuted more, and you will be forced to hide at My refuges. Trust in Me that I will protect you and provide for your needs."
Jesus said: "My people, I know you have stored some dehydrated food, some meals ready to eat (MREs), and some canned foods. You may think you have a lot of food, but even forty people could consume most of your food in one year. You will need to be ready for three years or more, but I will shorten the time for the sake of My elect. As I multiplied the fish and the bread for the 4,000 and the 5,000, I can multiply your food as well. You need to have faith that I can do this for you whenever you need food. You will have deer drop dead in your camp to cut up for meat. As you empty one of your #10 cans of dehydrated food, I will refill it with the same food. You have water from your well that will need to be multiplied. I can also multiply the water in your blue barrels for all of your people. As you empty one barrel, I will refill it. You will use your propane Camp Chef to cook meals with the burners, and bake bread with the small oven. Your propane containers will also be refilled when they are empty. In the winter you will use your kerosene burners and your containers of kerosene will be refilled. You can use your wood to heat the house and for cooking in your fireplace. Your flush toilets will work for the latrine, but you may need to use your outhouse as well. You will use some water and soap to clean your dishes and your clothes. You have beds and cots for sleeping, and your tables for eating. All of your soaps and paper products will be multiplied, as well as any other personal needs. Most of all, you will have daily Holy Communion from a priest or My angels. You will have perpetual Adoration with people assigned hours around the clock. All of your living at My refuges will be trusting in Me for your physical and spiritual protection. Only My believers with a cross on their foreheads will be allowed into My refuges. Pray that I will shorten the time of the tribulation."
Tuesday, June 30, 2020:(First Martyrs, Roman Catholic Church)
Jesus said: "My son, in the first reading you read about Amos the prophet who was warning the people of Israel to stay close to Me, and avoid worshiping false idols. He told them how I would punish them if they did not change their evil ways. Even today, I am again warning My people to be prepared for My Warning and the further punishments I will bring on this world full of evil. I send My prophets before you to also warn you of the coming Great Tribulation of the Antichrist. Even now, you are in the pre-tribulation with these virus attacks and your racial protests. The devil is making his last stand before I will bring My victory over all of the evil ones. Just as you saw Me calm the storm with My apostles, so you will be terrified from the coming events in the fall. I will bring My Warning to try and save as many souls as possible. The events will threaten your lives, but I will lead My faithful to My refuges for their protection. Have no fear because I will calm the waters at My refuges, and I will bring My victory at the end of the tribulation. Then the evil ones will be cast into hell, and My faithful will be brought into My Era of Peace."
Jesus said: "My people, many people are outside walking in your temporary freedom. You have been restricted to your homes for several months, and now you are opening up some businesses. This evil virus was planned and made in China with the intent to reduce the world's population and ruin America's economy. In America you now have 47 million unemployed people because of this virus, and most of these people will not be able to get their old jobs back. The initial unemployment extras will stop soon, and in a few more months these people will need to get a job or seek welfare. Your government cannot pay out money to all of these people, so they will be in problems to find food and a place to live. This will be compounded in the fall when a more serious second wave of this virus will return. When the lives of My faithful are in danger, I will call them to the protection of My refuges. Have no fear when I will provide for all of your needs at My refuges."
Source: John Leary
Fr. Michel Rodrigue explaines The Events of the End Times
Do you want a quick overview of the end times? Then read "The great events of purification will begin this fall". If you want all the details of the unfolding events, then go to "Virtual Spiritual Retreat with Fr. Michel Rodrigue about the End Times".
The truth about the Coronavirus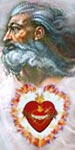 May 1, 2020 - God the Father says: "Today, I invite you to realize that this virus - the coronavirus - is no ordinary disease. It has been created from human ingenuity to specifically target the elderly and physically challenged. This is the plan of future generations to purify the human race around the world. It was released into the general population ahead of schedule - by accident. Those in charge were waiting for less capable government officials in your country (USA) to be in office. Nevertheless, proposed harm is being unleashed on the whole human race."
"I tell you these things to help you to realize the underlying evil at work and hidden in hearts these days. You cannot be confounded by any turn of events. Over all situations, I am in Dominion. No one will be given power over you that is more powerful than your Eternal Father. Therefore, be emboldened with this knowledge. If you persevere in Truth, you have loaded your weapons against what seems to be and discharged them with Truth." (Source: Holy Love)
Help the Lord spread His voice, time is running out
Please help spread these messages of faith, hope, salvation,
defense
against evil (by email, printing, Facebook, Twitter, and other media) to your loved ones, your friends, and all the people you may meet, who seek salvation or who are in danger of being eternally lost. The Lord gives great graces and blessings to those of goodwill who, according to their own possibilities, collaborate with His Plan of Salvation.
Who helps the Lord save a soul predestine his own
, independently from the outcome.