December 23, 2016
Appeal of Mary of Fatima to humanity
The Vicar of My Son, consecrate very soon Russia to My Heart
"Little children of my heart, may the peace of My Lord be with you all.
Little children, all the prophecies that Heaven has given you are about to be fulfilled; the fulfillment of the prophecy of Fatima is drawing near, the 100th anniversary of My appearance in the Cova de Iría.
I am very sad because humanity continues sinning without paying attention to My words. Russia has not been consecrated to My heart as I asked to do. If It remains unconsecrated, It will become a scourge to humanity.
Little children, I cannot stop crying by seeing this humanity so relaxed that it continues to transgress the Precepts of my Father, without taking into consideration the events that are about to unfold; events that are going to cause much of  humanity to be lost.
They continue in their everyday lives as the same as in Noah's times, without paying attention to the appeals of Heaven and the misfortune will fall upon them suddenly and they will not be able to save themselves.
If this coming year that is about to begin, Russia is not consecrated to My Immaculate Heart, I assure you that you will regret it and Heaven will not stop any longer the scourge of communism that is spreading like a plague throughout the world. Communism is atheism and seeks to subjugate the people, leading them into slavery.
My adversary will use it to scourge the nations. The armies of Gog and Magog are his allies and they will be the ones who are going to bring so much desolation and death to humanity.
I make an anguished and urgent call to the Pope and to My cardinals so that before May 13th of the coming year (2017), Russia is consecrated to My Immaculate Heart.
Pay attention to My call and do not delay more the consecration of this nation to My Immaculate Heart; in not doing so, mankind will suffer intensely from the domination and enslavement that this nation and its allies will exert.
The communist flag will make blood flow and many nations will lose their identity and will turn into slaves of an authoritarian regime that will subdue them and will impose its laws and ideologies, making blood run.
The red dragon of communism and atheism is about to rise, if Russia is not consecrated, It will bring suffering, death, desolation and slavery to humanity and to My Father's Creation.
Little children, help me with your prayers, fasting and penances, to ask that the scourge of atheistic communism does not continue to spread, that Russia be consecrated as soon as possible to My Immaculate Heart.
May all my faithful children ask in the Holy Rosary for this intention; that My Militant Army be united in prayer, fasting and penance, praying with Me and asking the Father to stop this scourge upon humanity.
Remember that the power of My Rosary has won great battles, so pray with Me to stop the red dragon; pray so that the Vicar of My Son consecrate Russia to My Immaculate Heart, following the instructions I made Him have through My little shepherds; because Heaven did not accept the consecration that was made, since it was not made as I had indicated.
The Pope must travel to Russia in the company of several cardinals and to do there the consecration of this nation; only this way the chastisement that this nation will inflict upon humanity can be stopped.
I am counting on your prayers, My little ones that every Rosary you make is to ask for this necessity. Open wide your hearts because the Triumphal Return of My Son is drawing near.
I am your Mother, Mary of Fatima.
Let, My children, My messages be known to all mankind."
Source: mensajesdelbuenpastor
The truth about the Coronavirus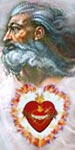 May 1, 2020 - God the Father says: "Today, I invite you to realize that this virus - the coronavirus - is no ordinary disease. It has been created from human ingenuity to specifically target the elderly and physically challenged. This is the plan of future generations to purify the human race around the world. It was released into the general population ahead of schedule - by accident. Those in charge were waiting for less capable government officials in your country (USA) to be in office. Nevertheless, proposed harm is being unleashed on the whole human race."
"I tell you these things to help you to realize the underlying evil at work and hidden in hearts these days. You cannot be confounded by any turn of events. Over all situations, I am in Dominion. No one will be given power over you that is more powerful than your Eternal Father. Therefore, be emboldened with this knowledge. If you persevere in Truth, you have loaded your weapons against what seems to be and discharged them with Truth." (Source: Holy Love)
Help the Lord spread His voice, time is running out
Please help spread these messages of faith, hope, salvation,
defense
against evil (by email, printing, Facebook, Twitter, and other media) to your loved ones, your friends, and all the people you may meet, who seek salvation or who are in danger of being eternally lost. The Lord gives great graces and blessings to those of goodwill who, according to their own possibilities, collaborate with His Plan of Salvation.
Who helps the Lord save a soul predestine his own
, independently from the outcome.