The time of tribulation is at your door
(Please read all from begin to end – From Oct. 10 to Oct. 24)
Wednesday, October 10, 2018:

Jesus said: "My people, I am showing you the Good News of My Resurrection, and My faithful will be resurrected on the last day as well. This is the Good News that I want My faithful to spread to all the nations. I love all of My people, both the Jews and the Gentiles. St. Paul welcomed the Gentiles into the Christian faith with Baptism, and they were not obligated to follow all of the Jewish customs. I came to save all souls, and you need to seek My forgiveness of your sins, and accept Me as your Savior. By giving your will over to My Divine Will, you will be able to carry out your individual missions. To come to heaven you must love Me and your neighbor as yourself. By being faithful to My laws, and coming to frequent Confession, you will be prepared to meet Me at your judgment."

Jesus said: "My son, you were walking amidst a village of old houses that did not have electricity and very little running water from wells. If you have your electricity turned off for a long time, you would have little light from candles or your battery lanterns. If people do not have much food stored, they could die of starvation. I will multiply your food at My refuges, so trust in Me for your survival. This is why I am showing you My refuges where I will feed My people so they can survive the tribulation. Many people do not have much food stored, which is why I told you to have at least 6 months to 1 year of food stored for each member of your household. My refuge builders have been working hard to prepare their refuges to receive a lot of people. At My refuges during the tribulation, you will be living as back in the 1800's, so be thankful that I will be providing for your needs."
Thursday, October 11, 2018: (St. Pope John XXIII)

Jesus said: "My people of America, you have just witnessed Hurricane Michael at a category 4, strike your nation in Florida with great devastation and flooding. You have had several storms strike America, as I told you how events will happen one after another. Many of your people do not realize how these natural disasters are a punishment for all of your sexual sins and your abortions. In the vision you saw a flood of water from the storm surge that has inundated your Florida coast. You are still assessing the damage and those who were killed by this hurricane. You will need more help for all of these storm victims who lost their homes. You can also pray your Chaplet of Divine Mercy for all the people who passed away to help save their souls."
Prayer Group:


Jesus said: "My people, you are just starting to see the pictures of destruction caused by Hurricane Michael. You are seeing floods and over a million people without electricity. It will take months or longer to clear the debris and restore the power. Keep praying persistently for the victims and for the souls who died. Each storm has been taking its toll on homes and businesses. Call on My help to bring peace to those who lost their homes. Trust in Me that people will wake up to the need for prayers to stop the abortions. These storms are a punishment against America."

Jesus said: "My people, your stock market rose to unusually high prices, and now concerns about interest rates and trade tariffs have taken its toll on these prices. You have seen serious drops in your market in October over the years. Pray for your people that your economy can continue to thrive. It is the speculators among your traders that have shaken the confidence in your prices. Trust in Me to protect America from further financial problems."

Jesus said: "My people, the first chore after a severe storm is to be able to clear the storm damage from the roads. Restoring power where homes are still intact will be the next stage. Rescue workers will be searching for people in need. Many people could see power outages for a long time. There are many line workers who are coming in from other states to help Florida to restore power. Keep praying that food and water can be brought to the storm victims in their need."

Jesus said: "My people, you will soon be voting for all of the House Congress people, and a third of the Senate. There has been a lot of division between your parties, and there is some concern over fair elections without cheating on the polls and election machines. The confirmation of your Supreme Court nominee reached new lows in protests, and it has made new precedents for future confirmations. Pray for peace among your people, and to quiet down the anger between your people."

Jesus said: "My people, not only are you seeing disasters in America, but you are seeing thousands of deaths in Indonesia and Haiti from severe earthquakes. It is unfortunate in these poor countries where it is hard for these people to recover from such destruction. These countries need to depend on more well-to-do countries to help them weather their disasters. Be observant of the need for help with food and water in these devastated countries. Now is a good time to help your neighbor in America and abroad."

Jesus said: "My people, there was an initial goal of protecting your steel and aluminum with some tariffs. As other countries reacted with their own tariffs, you can see increasing tariffs being proposed for other products, especially with China, because of the high trade deficits. As a result, you will be seeing some increases in the cost of many of your products in the stores. Pray for reason in all of your trade negotiations, so the economies of all the countries are not damaged."

Jesus said: "My people, having relics of the saints to venerate, is also a prompting to lead your lives in following the example of the lives of the saints. You have a rich treasure in the lives of the saints, and these relics can help focus your lives on how I want you to live. When you follow My laws and confess your sins often, you will be rewarded as you imitate My saints. Venerate these relics as you have devotions to My various saints. You are all working toward being saints, and it is comforting to see how some souls have achieved sainthood. It is possible to be a saint, so keep progressing toward your perfection."
Friday, October 12, 2018:

Jesus said: "My people, this comfortable chair in the vision is how some people are taken up with a good life, but then you can have the destruction of a hurricane in an instant. In life you have to be alert to natural disasters so you can seek safety in an evacuation. People can also get comfortable with their spiritual life, but the devil never sleeps. You also need to protect your soul from spiritual destruction as well. By daily prayer and frequent Confession, you can protect yourself from the devil's temptations. So just as you are alert in this life for your survival, so you also must be alert spiritually to protect your soul. Pray for all sinners and for the souls suffering in purgatory."

Jesus said: "My people, you have heard Me complain of all the babies that you are killing in abortion. It is so evil, I can no longer look at the doctors and mothers who are killing their children. You just saw the Gosnell movie in the theater, and you saw the irony of how one doctor was killing live babies with scissors on their necks, and the other abortionist was killing live babies in the uterus with salt needles into the heart. Every abortion takes the life of a live baby, and they are all murders against My Fifth Commandment. America is allowing one million babies to be aborted legally every year. Very few are struggling to stop this carnage, and I keep asking you to pray for your abortions to stop. Abortion is the blood on all American's hands, and you are paying for this in your natural disasters. Keep praying for these mothers to have their babies, and not to abort them. How can a mother kill her own child? This is not just a blob of tissue, but they are all human little babies that you are killing. The more sins you commit, the more evil will be compounded. Please stop your abortions, or your whole country will look like the Florida beach that was decimated by Hurricane Michael."
Saturday, October 13, 2018: (Our Lady of Fatima)

Jesus said: "My people, you have viewed 'Baby Boy A' who was 32 weeks, and he was fully formed and living before he was brutally killed by using a scissors to cut his neck. This was from the Gosnell movie that many people should see, and it could change hearts, if people so choose. When people understand how grisly it is to kill your own babies, they could change to a pro-life position as many of the cast in the movie did. My Blessed Mother gave you a message that to do nothing to stop abortion, is the worst sin of omission. Even in the Gospel, I said how people should hear My words and act on them. You are praying to stop abortion, and some people even pray at the abortion clinics, and counsel women not to abort their children. Even in your upcoming elections, you should vote for the candidate who supports life, instead of those who promote death of the unborn babies you saw in the vision. America will pay a dear price for all of your abortions, and the decision of your Supreme Court to legalize abortion. Pray that this decision can be overturned, and that your mothers will wake up, and stop killing their children."

Jesus said: "My people, you could know all of the information in all of these books, and you would just be touching the surface of all the information I have of this world. So do not be prideful of having so many degrees, because you are far from knowing everything. Some people with college degrees may try to belittle people who are less educated. I am impressed more by your prayers and love of Me and your neighbor, than by how smart you are, or how many possessions you have. You should practice humility because all of heaven is watching you. By taking time for praying for your intentions, I will grant your requests that are good for your soul. Take time also to listen for the needs of the people around you, so you can help them physically and share your faith with them. You will see that everyone has the same basic needs for food, water, and shelter. Pray for everyone to be able to obtain the basic needs to survive, and pray for the souls of sinners to be saved from hell. I love all of you, and I will see to all of your needs both now, and during the tribulation."
Sunday, October 14, 2018:

Jesus said: "My people, in today's Gospel a rich man asked Me 'What must I do to gain eternal life?' I told him to follow My Commandments of loving Me and loving his neighbor. I also told him that he could give his possessions to the poor and follow Me. But he went away sad because he had many possessions that he did not want to give up. I told My apostles that is it more difficult for the rich people to come to heaven because they do not want to be humble in giving up their possessions. In life you will suffer as I did, and you would rather depend on Me to provide for your needs, than depend on your wealth. I can help you out of love, but your wealth is cold and can be stolen. I can do the impossible to help you, which is more dependable that wealth that can dissipate and be lost. Let Me lead you in life by giving up your will to follow My Divine Will. This is how you can labor in the world to help save souls, and share your wealth and your faith."
Tuesday, October 16, 2018:

Jesus said: "My people, it does not matter if you talk about people in My time on earth, or now in your time, man still has the same weaknesses. The Pharisees were full of pride to follow the Mosaic customs in public, but they were not following the rest of My laws of love. Even today, some people put on appearances of being holy, but they are not Christian in the way they deal with people. The Pharisees also demanded the people to pay the temple tax, while they did not give alms to help people. Your people of today give token amounts to the church and other charities, but they lavish themselves with many expensive possessions, eating in restaurants, and taking expensive vacations. Many of your people could share some serious donations for church and charities, if they put more love into helping people, instead of being selfish. The lesson here is to have less pride and more humility. It is also to be willing to share your wealth with those people who are in need for their survival."
(St. Margaret Mary Alacoque, Sacred Heart)


Jesus said: "My people, many of you have pictures displaying My Sacred Heart, and today's St. Margaret Mary Alacoque promoted this picture of My love for mankind. She had opposition in her order, but she was persistent out of love for Me. Her visions from Me proved to the religious authorities that honoring My Sacred Heart in June was worthy of a special feast day. Most people, who have this picture, see a flame of burning love, and a crown of thorns around My Heart, indicating how I suffer for all sinners. I love all the people so much, that I died to forgive your sins, and I bring salvation to all souls who accept Me as their Savior. You also see many pictures of My Sacred Heart joined with a picture of the Immaculate Heart of My Blessed Mother. Our two hearts also has a special devotion. Love comes from the heart, and My Sacred Heart shows you how much I love everyone, and I ask you to love Me in return."
Wednesday, October 17, 2018: (St. Ignatius of Antioch)

Jesus said: "My people, in the early Church many Christians were fed to the lions in the coliseums of the emperors. This is why the early Christians lived and were buried in the catacombs for protection. It took a strong faith to be a Christian, because you could be killed for your faith at any time. This same persecution will be coming to this present age. When the lives of My faithful will be in danger, I will warn you when it is time to come to the new catacombs at My refuges. My prophets and faithful have been hiding from persecution for many years, and it will be worse during the tribulation. You have lived in a free society in America for many years, where you have had freedom of religion. But when the atheistic communists take over, you will be sought out to be killed by the evil ones. This is why I have asked certain faithful to set up refuges of safety that My faithful could enter for protection with My angels. Be thankful that I am providing safe havens for My faithful, where My angels will protect you and feed you."

Jesus said: "My people, you are still seeing power being restored to places hit by your latest hurricane, especially in Florida. The vision of wire is how the linesmen string new communication wire and power wire to restore power and phone service. The searching is still discovering more dead people in the rubble. This storm moved through very quickly, but the surge and high winds have caused catastrophic damage. Keep praying for these victims who lost their homes, and are having trouble finding food, water, and another place to live. The storm damage was spread into several states, and it will take some time to restore many places back to normal. Your storms this year seem to be getting as bad, or worse than last year's storms. The damage is taking a toll on your economy, and in some cases lost crops. These storms are sending you another message, that your people need to repent and change your evil lifestyles, or you will see more punishments. You need to stop your abortions, and all of your sexual sins, or worse storms will come. As you see cold weather moving in, you will be facing snowstorms soon. Be prepared for all of your winter problems that ice and snow can cause. Call on My help to get you through these daily trials."
Thursday, October 18, 2018: (St. Luke)

Jesus said: "My son, these readings about traveling to spread My Good News, is very familiar to you, because you and your wife have been traveling to evangelize for over twenty-five years. You have been traveling more that usual this year, and for a longer number of days. You travel light with carry-on bags for your clothes and your books. You share My messages, and you bring rosaries and scapulars as well. The people need to hear My words on sin, and things they do not hear much in the churches, especially about purgatory and hell. In the Gospel it even mentions about how the laborer deserves to have someone put you up for the night, and provide for your food. In some cases when you fly by airplane, you also need help with your ticket. I have always provided for you in health so you could travel. Remember to pray your long form of the St. Michael prayer before and after you go to a venue for your talks. My angels are also watching out for you against the devil's obstructions to your travels. Trust in Me to help you in spreading My Word, and you will both have a prophet's reward."
Funeral of Joseph Marcello:


Jesus said: "My people, Joseph was a very industrious and kind man throughout his working life. He also served his country well. He will be missed by his family and friends. He will be watching out for his family, who he loves very much. He will be praying for all of them as well. Pray for his soul as you remember him in his pictures."
Prayer Group: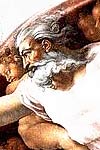 God the Father said: "I AM WHO AM, is warning America about the plans of the evil inspired deep state. Their goal is to win the House or the Senate by whatever means possible. Your opposition party will again try to rig the voting machines to favor their candidates. The evil ones behind the deep state will try to outspend their opposition to gain any possible advantage. If they cannot win at the ballot box, they will try to cause a coup or revolution against your duly elected officials. Your President is thwarting all of their global plans, so expect a vicious backlash, if they do not win. Pray for calm in your country."

Jesus said: "My people, you can see the evil working against your government, when witches join together to send hexes upon your government officials. This is how desperate they are to take over your government. You saw the attacks on Justice Kavanaugh, and you will see even worse attacks on your Congress people running for election. Pray for civility among your people without any resort to violence."

Jesus said: "My people, every year you are seeing more focus on glorifying Halloween costumes, pumpkins, and even the emphasis on the day of evil demons and scary costumes. Have your children avoid evil looking costumes, and only give glory to Me, and not the day for the demons. When you glorify evil, you are inviting the evil spirits to have reign over you. Instead, glorify Me over the demons who have little power against Me. Do not let people bring evil over you on this day before All Saints Day. By loving Me and following My laws, you can put aside all the distractions of the devil."

Jesus said: "My people, you are in a battle to support life in America, and not the abortion of your babies. It is very clear that the opposition party supports abortion and many other evil positions. It is up to your American voters to vote for those candidates who support life. You are being given a choice for life or against it. Call on My saints to help win your election for life. Be prepared, My faithful, because the evil ones are looking for any way to take over your country. Once you are taken over by the one world people, you will face relentless persecution that will require coming to My refuges. Trust in Me to protect you."

Jesus said: "My people, you have seen some countries that were taken over by communist dictators, and the people no longer had freedom of religion. In communist and Muslim countries you are seeing Christians being killed by beheading them. So when you see people proclaiming socialism or communism, you know it is time to vote against such persecution. The time of tribulation is at your door, so be prepared to come to My refuges of protection during this evil time."

Jesus said: "My people, this is true that the devil and the demons will be allowed a short reign, but they will have limited control over My people. Fear not this time because I will have My angels protect you. The tribulation will be a test of your faith whether you want to love Me, or the world run by Satan. My faithful will be given the spiritual strength to endure the devil's attacks, and you will be separated into the protection of My refuges. Those people, who refuse to love Me, will be persecuted and controlled by the demons. Have trust in Me, and follow Me to heaven."

Jesus said: "My people, be not afraid of all the evil that will briefly reign over the earth. This time of tribulation will be shortened for the sake of My elect. You will be called to My refuges where My angels will protect you from all of the demons and evil people. The evil ones cannot enter My refuges without the cross on their foreheads. My faithful will be healed of their pains by looking upon My luminous cross. After all the evil ones have been cast into hell, I will renew the earth as a new Garden of Eden, and I will bring My faithful into My Era of Peace. You will live a long time without any evil, and you will be perfected for heaven as saints once you die. Rejoice after suffering this purgatory on earth, for you will soon be with Me in heaven."
Friday, October 19, 2018: (North American martyrs)

Jesus said: "My people, you can see the hand of the devil in pushing an evil agenda against your current government. Hatred and outrageous threats are coming from activists who are funded by rich evil people who are trying to destroy your way of life. From social media and your TV networks, there is more hatred coming for the current Administration than you have ever seen before. They are talking and promoting violence, and these activists are trying to brainwash the people into following communist ideas and tactics. If your people allow a vote to favor the death culture, then truly you will see more floods and devastation come upon your country. It is time to choose life over death, or you will face the consequences of your choice."

Jesus said: "My people, your coming election is not just a battle against abortion and religious freedom, but there is also a battle against a socialist or communist takeover of your government. The opposition party is for abortion, and they want free health care, and free college education. There is no mention about how they are going to pay for health care and college, but it will be paid for by the taxpayer at an expensive price. These things are just the beginning for establishing an atheistic communist government. I have warned you that the deep state wants total control over your government, including mandatory chips in the body, or the mark of the beast. So all of your freedoms are at stake with this mid-term election. There are even threats to try and impeach your President if the House or the Senate is lost to the activists. This is all the more reason to pray special novenas for the pro-life forces to win this coming election on November 6th, or your country will never be the same. Once a takeover occurs, My faithful will soon need to come to My refuges. Trust in Me to protect you from the evil forces who want to kill My faithful."
Saturday, October 20, 2018: (St. Paul of the Cross)

Jesus said: "My people, I am appalled at all the evil things people are doing in your society. You have heard the accounts of how I punished the evil people of Sodom with fire and brimstone. There was nothing left of that society but ashes and rubble. I had My angels guide Lot and his family out of Sodom before I destroyed it. Your society of today is even worse than Sodom, and I am not sending more destruction until I have separated My faithful in My refuges. Then you will see fire rain down, and there will be nothing left but the ashes of your evil ones. Notice even in the Bible how I speak of the separation of the lambs and goats, or the tares from the wheat. Even the evil souls will all burn in the flames of hell. Trust in Me that I will protect My faithful, btu some will die as martyrs."
(4:00 p.m. Mass, Mission Sunday)


Jesus said: "My people, in today's Gospel you are seeing some spiritual pride in St. John and St. James who thought they could sit on My right hand and on My left hand in heaven. This would be like asking the bride's parents if you could sit in the most prestigious seats of the reception. I told My apostles that if they wanted to be first, they must be the servants to everyone. God the Father chooses these reservations, and you are to be humble before Him, and accept what is planned for you. Even in life, it is better to earn the respect of others, than to presume you deserve respect. When you perform good works for your neighbor, you store up treasure in heaven for your judgment. Do what you can to make the best use of your time in gaining merits in heaven, rather than trying to accumulate earthly treasure that will be lost. When you follow My laws, you are only doing what is expected of My servants. Do not look for greater rewards, but be satisfied with your lot, and you will please Me by your love."

Jesus said: "My people, I want you to keep praying your 24 Glory Be Novena to St. Therese right up to election day. Pray to put angels of protection around your government officials. I am more powerful than these evil ones, and I will thwart any evil intent coming from these witches. Your prayers are more powerful than these hexes. Trust Me in your prayers now, and for your election of pro-life candidates. By keeping faith in Me, I will guard My faithful through the coming evil trials. Have trust in Me, and keep storming heaven with your prayers. Remember what I told you: 'Ask in My Name, and you will receive your request.'"
Sunday, October 21, 2018:

Jesus said: "My people, I am showing you how each person in an orchestra has to make a good contribution, so all of the people in the orchestra are on the same page, and they can all play in harmony. I give special gifts to each person so they can make their contribution to your society. In order for people to work together in harmony, they all need to follow the conductor, like Me, and give their will over to Me. Once you all are on the same page with Me, then you can make beautiful music together. But if each person wants to do things their own way, then you have chaos, just as when the orchestra is tuning up their own instruments. If you want order in your society, then you need to live a proper moral life following My Commandments. Your country is in chaos now because the demons are influencing your people with your many addictions. Pray your deliverance prayers for your addicts, and work to fight the legalization of marijuana, because it is a gateway to opiod drugs that are killing your young people. When you are in harmony with My love, there is no need to search for anything else."
Monday, October 22, 2018: (St. John Paul II)

Jesus said: "My people, I give you life, your soul, and your faith as the true treasures of this world. Remember you are here to know, love, and serve Me. You are not here to accumulate wealth, but to share it with your neighbors. Do not try to control people with your wealth, but use it to feed people and support them in their needs. By being gracious with your gifts, you will store up treasure in heaven. My faithful also need to reach out and share My Good News and your faith with others, so they can come to know and love Me. Your spiritual gifts and prayers are more valuable than all of your wealth and possessions. Look at the rich man in the Gospel who stored up riches for himself, but he did not prepare his soul to meet Me in his judgment at death. I give everyone a set length of time on this earth. So use your time wisely and do not forget to keep your soul close to Me with frequent Confession. By keeping your soul holy and clean, then you will be ready for your judgment on the day I call you home to Myself in death. Today, you are celebrating the feast of St. John Paul II, and you should be thankful for his gift of the Catechism of the Catholic Church. You need to keep a copy of this book in your home, so you can use it to defend the faith against any evil heresies. Trust in Me to protect you from any heretics or evil people, for I am more powerful than all the demons."

Jesus said: "My son, you are making preparations for winter by taking in your hoses, closing your storm windows, and getting your snow blower ready. You also put away your lawn chairs and your window air conditioners. When it gets cold, you also will need your hat and gloves. Each season has its own things to get ready. Your spiritual life should be ready all year round with your prayers, Masses, Adoration, and frequent Confession. You always need to be ready to meet Me at your judgment when you will die. You could die at any time, which is why you should always be prepared for your judgment. Many people may be prepared for your seasons of hot and cold, but not everyone is concerned to be spiritually ready for their death. Death can come suddenly in an accident or a heart attack. Terminal cases, like cancer, can take some time, but the soul has time to get right with Me. All Christians should recognize their mortal nature, and be prepared to die. Some people put off their spiritual preparation because they think they have many years to live. Do not put off getting and keeping your soul clean, because you may not have time, if you die suddenly. You are not ready to live, unless you are ready to die and meet Me at your judgment."
Tuesday, October 23, 2018: (St. John of Capistrano)

Jesus said: "My people, being patient in waiting for someone to arrive, can test your patience. When it is a wedding, it is a more formal occasion, so people are a little more forgiving, if someone is late. Even in traffic you may be tested by slow drivers, so learn to not rush so much. When you are waiting for the Warning, or for Me to come back to earth, this is even more than a formal event. People who lived before My birth, waited a long time for the Messiah to come. What you are seeing is that everything happens according to God the Father's timing, and not before. So as you are patient for earthly times, do not criticize God the Father for not sending Me sooner. Some of you have little patience, and this could drive you to swearing in anger. Do not let delays upset you, and pray to be more patient. Your fast paced society expects everything to happen right away, but for heaven, time is not as important for when events are chosen."
Monday, October 24, 2018: (St. Teresa of Avila)

Jesus said: "My people, I told the people of My day that they were looking for a sign, and the only sign I will give them is the sign of Jonah. For Jonah told the people of Nineveh that their city would be destroyed in forty days if they did not repent and change their evil lives. The people of Nineveh repented, and their city was spared. I have told the people of America that you also need to repent and change your bad lifestyles, or you will see more punishments like Hurricane Michael. All of My prophets of the end days have had the same message, and some are asking the people to prepare refuges where My faithful will be protected from the evil ones during the tribulation. The devil's times grows short, and soon I will bring My victory over the evil ones. Prepare to come to My refuges at the appointed time, because I will protect you and feed you what you need."

Jesus said: "My people, when souls become addicted to drugs, alcohol, or any number of addictions, they are controlled by the demon of that addiction. In the vision you are seeing a whirlpool of evil when souls allow themselves to be sucked into the power of the demon of their addiction. You need prayers of deliverance or an exorcism to break these addictions. If a soul knows about Me, that soul can call on Me to send My angels to break any hold of the demons on that soul. I am more powerful than these demons, but the soul needs a desire to break any addiction. When you give your 'yes' to an addiction, you are opening a portal for the demon to control you. This is why you also need to say 'no' to continuing any addiction to close such a portal. You also need to say 'yes' to My help by your deliverance prayers as the long form of the St. Michael prayer. You can also pray this prayer for your family members to deliver those souls from the demons of their addictions. Remember to pray this prayer often, because it is your persistence in prayer that can save the souls of your family and friends."
Source: John Leary
Fr. Michel Rodrigue explaines The Events of the End Times
Do you want a quick overview of the end times? Then read "The great events of purification will begin this fall". If you want all the details of the unfolding events, then go to "Virtual Spiritual Retreat with Fr. Michel Rodrigue about the End Times".
The Pope's approval of homosexuality
Beware of the 'New World Order'
The Rosary is the weapon of these times
The truth about the Coronavirus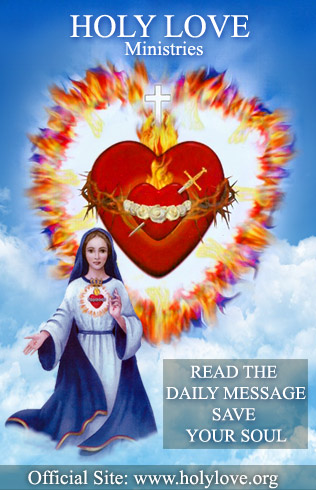 Read the daily messages
Catholics, we have entered the Pre-Tribulation, observe the Commandments, go to Confession; receive the Holy Eucharist; pray at least 3 Rosaries a day to keep your faith and save your loved ones. Prepare for the events that will devastate our planet: plagues, famine, WW3, cataclysms, antichrist's World Order