The Order of the Ten Commandments

(CEV) "The Notebooks 1945-1950", p. 412
Jesus says: "Generally, when the Ten Commandments are explained, they are said to begin with the three devoted to worship of God, for God holds precedence, and everything connected with God ought to hold precedence over every other being or thing. A proper explanation, but this common one is not the only elucidation to explain the order given to the Ten Commandments.
God, as Perfection, could be placed at the summit of the ascending scale of perfection. To offer Him worship and honor when the creature had become worthy of doing so as was fitting, by being 'just' in all earthly respects. But do you think that in that case it would ever have been possible to honor God and offer Him worship? I tell you that it never would have been. Why do I tell you this, soul of mine? Listen to Me carefully.
What is God? He is Charity, Goodness, Wisdom, Strength, and Power. He is the All. He is Perfection.
What is man? He is a soul imprisoned in flesh filled with craving and bent on bad appetites, weak in good desires, a soul that, in addition to the weight and the consequences of the weight of the matter enveloping it, bears the weight and the consequences of Adam's Sin, canceled out as a stain, knocked down as an obstacle, to make room for Grace, but never extinguished in its incitement, assailed by the winds of the world and Satan.
Man is weakness, selfishness, ignorance, impotence, and imperfection.
He is in spite of the free gifts of God, for such powerful gifts are generally not used by man with an intelligent and loving will. They thus remain inactive and sterile.
Man, with his indolence, neglect, incredulity, or the maximum evil -hatred of God- renders these powerful impulses sterile. He imprisons, gags, crushes, tramples on, and rejects them. And he thus rejects the Giver of them -the Triune God.
And man, having separated himself separated from God, is a nonentity, capable of nothing.
For union with God is life.
For union with God is power.
For union with God is strength.
For union with God is wisdom.
For union with God is temperance and justice and prudence and goodness and mercy and charity that is, to be children of God possessing the Father's likeness in spirit and in virtues.
Without God man can be only a wild animal. More than an animal, a demon.
For the brute lets himself be mastered by man, gets tamed, and bends under the power called 'man' —he bends thereto, either with love and through love— in the most advanced and domesticated animals-or with fear.
Man has made animals -originally free and wild- his subjects and helpers, and even his friends, certainly not among the most despicable ones. Many men would have to learn love, faithfulness, patience, and obedience from animals. Animals, then, are able to love and obey, be faithful.
Men are often unable to bend under the power named God. They are thus demons, for only demons are perpetual rebels.
Men are unable to bend, I said. Oh, God does not force you to bend below! He asks you to throw yourselves into his fatherly arms. Not bent under the cane, the lash, the yoke, or reins, like animals, but under love, under the caress of God's love. To bend on his lap as a Father, to listen as He tells you what is good and punctuates his words with caresses and graces.
Why don't you do what the animal is able to do for whoever tames and loves him? Man's power and perfection are great in comparison to the animal. But God's perfection and power are infinite alongside the atom that is man, who is great in comparison to animals only because of the soul coming from God and who can become great in the sight of God, too, only insofar as he is able to make his soul great by recreating it in perfection.
Now, having said this, we come to the lesson on wise justice, on God's paternal goodness in commanding man's perfection towards God first and then his perfection towards his neighbor. In addition to the proper rule of precedence regarding the Supreme Being in the worship to be offered Him, the order upheld in the Ten Commandments has been maintained through God's perfect conception of paternal love for men, whom He wants to be eternally blessed in his Kingdom.
When man puts the first three Commandments into practice, He loves God and thus lives in God, and God lives in him. By thus being 'alive' with the life of God, who communicates Himself in the fullness of his gifts to the child in whom He dwells, men with their most unruly part-the human part-can fulfill justice.
To recognize God as the only God, to give Him honor, to pray to Him, not to fall into idolatry, and not to curse the Most Holy Name are acts of the spirit; and the spirit, the soul, has greater and greater agility in carrying out what it is commanded, what it feels to be right, what it instinctively, spontaneously feels it must give its Creator, who is capable of existing as the Supreme Being.
I explained this to you at the appropriate time when replying to the objections concerning the 'memory souls possess of God. But the flesh! Oh, the flesh! That is the greedy, rebellious beast! That is the matter most easily aroused and poisoned and ignited by the temptation, venom, and fire of the accursed Serpent. And to be able to withstand it must be sustained by a strong spirit. Strong through union with God.
I said, 'If you are unable to love God, how will you be able to love your brother? How, if you do not love the Most Good, the Benefactor, the Friend, will you be able to love one of your fellows, who so rarely are always good, beneficent, and friendly?' In human terms, from animal man to animal man, you could not.
And yet, if you don't love your neighbors, you don't love God, and if you don't love God, you cannot enter his Kingdom.
That is why the Most Holy Father teaches you first to love Him. As a most wise Teacher he first trains you, trains and strengthens you in love, by giving you Himself to love, Himself, the Ever-Good. Later, after love has united you to Him and placed God's indwelling in you, He spurs you to love your brothers and sisters, your neighbors, and to make you stronger and stronger in sweet, though difficult, love for one's neighbor, He indicates your father and mother as the first neighbors to be loved. The man who is capable of loving his father and mother with perfection after God, will easily be able to keep from being violent towards neighbors who are thieves, fornicators, perjurers, and envious of the wives and property of others.
Soul of mine, have you understood God's loving motive in arranging the Ten Commandments? To help you. To give you the opportunity to be in Him, and for Him to be in you, so that this union will give you such a strong spirit that it can always be victorious over the flesh, the world, and the devil. And, emerging from this victory, to arrive at the triumph of Heaven, the enjoyment of God, eternal life, the wonderful time and place where there are no more struggles and commands, but everything involving exertion and pain is overcome, and there is peace, peace, peace.
The peace I give you, soul of mine, as support in your suffering and as a foretaste of the peace awaiting you where I am with the Father and the Holy Spirit, with Mary and the Saints."
Maria Valtorta: The Notebooks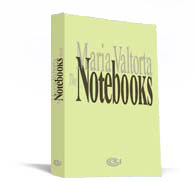 "These Notebooks belong to a category of mystical literature which the Catholic Church has long been familiar with: that of so-called "private revelations." A private revelation is not binding for the faith of Christians, but its value is to be measured by its capacity to instruct and inflame souls, spurring them to love God more and apply divine teachings to their everyday lives. In the confidence—and the conviction—that this work superabounds in these inspired qualities, we offer it for the spiritual nourishment of readers. —
David Murray
Content taken from the works of Maria Valtorta with the permission of the "Centro Editoriale Valtortiano Srl"- Viale Piscicelli, 89/91 – 03036 Isola del Liri, (FR – Italy),
www.mariavaltorta.com
, which has all the rights upon Valtorta's Works.
The truth about the Coronavirus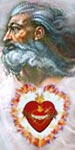 May 1, 2020 - God the Father says: "Today, I invite you to realize that this virus - the coronavirus - is no ordinary disease. It has been created from human ingenuity to specifically target the elderly and physically challenged. This is the plan of future generations to purify the human race around the world. It was released into the general population ahead of schedule - by accident. Those in charge were waiting for less capable government officials in your country (USA) to be in office. Nevertheless, proposed harm is being unleashed on the whole human race."
"I tell you these things to help you to realize the underlying evil at work and hidden in hearts these days. You cannot be confounded by any turn of events. Over all situations, I am in Dominion. No one will be given power over you that is more powerful than your Eternal Father. Therefore, be emboldened with this knowledge. If you persevere in Truth, you have loaded your weapons against what seems to be and discharged them with Truth." (Source: Holy Love)
Help the Lord spread His voice, time is running out
Please help spread these messages of faith, hope, salvation,
defense
against evil (by email, printing, Facebook, Twitter, and other media) to your loved ones, your friends, and all the people you may meet, who seek salvation or who are in danger of being eternally lost. The Lord gives great graces and blessings to those of goodwill who, according to their own possibilities, collaborate with His Plan of Salvation.
Who helps the Lord save a soul predestine his own
, independently from the outcome.