13 December 2013
Urgent call of Jesus in the Blessed Sacrament to humanity
The New World Order is about to be established
"My peace be with you.
My Warning is coming, it is just missing few bells of mercy to consume everything in its totality.  After the Warning and the Miracle, the days of purification will come and only a remnant of you will be left and they will be called people of God.
My children, the men of science, allied with the kings of nations at the service of My adversary, are inquiring to create a lethal gas and a bacterium, which will be spread out through the air in many nations; they are seeking to exterminate a great part of humanity.
They will take advantage of the time of war to carry out this genocide. Be very careful, My people, because they will proliferate vaccines and not all of them will be for the benefit of your health; many of these vaccines have the aim of exterminate the population of the poorest and underdeveloped nations.
The global population will be decreased especially the kids and the elderly.  In many countries they are carrying out days of sterilization for women with the complacency of their governments; their goal is to sterilize young women so that life is not born.
O kings of the wicked nations, your days are counted, weighed and measured!  Your nations will disappear from the face of earth through the fire of My Justice that will fall upon you from the sky! All those nations that commit injustices toward My people and break my Precepts (Commandments), are going to be wiped out and will no longer be remembered.
My flock, I announce that the New World Order is about to be established; all those nations that are not going to accept this ruling, will be sentenced to die of hunger and thirst.  Their lands will be confiscated and usurped, their population will be enslaved; all their resources and goods will be taken over by foreign governments and these poor nations will lose their identity.
The New World Order will enslave My people and will make them go through the desert of purification.
My children, signals in the sky are intensifying; you will be showed celestial phenomena never seen before by any eye in order for you to prepare for My next coming.  The whole universe will be shocked by the transformation of My Earth.  Open your hearts wide, because the days of My Divine Justice are approaching! 
The husband leaves his room and the wife her thalamus, because the last trumpets are about to sound and they will announce that the time of My Mercy is over.  My Mercy is running out, comes back to Me displaced sheep as soon possible, stop sinning; remove the bandage of sin from your eyes so you can see the way of salvation and not to be lost eternally.
It is time for prayer, reconciliation, meditation, fasting and penance; it is time to return to God so that you can save your soul.  Wandering sheep, it is getting late, night is drawing close and with it, darkness.  I do not want your death, but rather that you live eternally.  Come to Me, come to Me, come to Me with contrite and humiliated hearts, and I promise that I will not let you be lost!
I am calling you, displaced and rebel sheep, do not let the last calls that I am making be gone.  Reconsider and come closer to Me, and you will find peace, forgiveness, love and solace.  I am your Father and Savior Who is waiting for you in the silence of each Tabernacle. Hurry up, do not be afraid, I am not going to reproach you; I just want your salvation.
Your Father and Savior, Jesus in the Blessed Sacrament, is waiting for you.
Anyone who sees Me, sees My Father (John 14,9).
Make My messages be known to all mankind."
Source: mensajesdelbuenpastor
The truth about the Coronavirus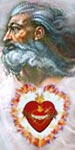 May 1, 2020 - God the Father says: "Today, I invite you to realize that this virus - the coronavirus - is no ordinary disease. It has been created from human ingenuity to specifically target the elderly and physically challenged. This is the plan of future generations to purify the human race around the world. It was released into the general population ahead of schedule - by accident. Those in charge were waiting for less capable government officials in your country (USA) to be in office. Nevertheless, proposed harm is being unleashed on the whole human race."
"I tell you these things to help you to realize the underlying evil at work and hidden in hearts these days. You cannot be confounded by any turn of events. Over all situations, I am in Dominion. No one will be given power over you that is more powerful than your Eternal Father. Therefore, be emboldened with this knowledge. If you persevere in Truth, you have loaded your weapons against what seems to be and discharged them with Truth." (Source: Holy Love)
Help the Lord spread His voice, time is running out
Please help spread these messages of faith, hope, salvation,
defense
against evil (by email, printing, Facebook, Twitter, and other media) to your loved ones, your friends, and all the people you may meet, who seek salvation or who are in danger of being eternally lost. The Lord gives great graces and blessings to those of goodwill who, according to their own possibilities, collaborate with His Plan of Salvation.
Who helps the Lord save a soul predestine his own
, independently from the outcome.