April 09 of 2018
Urgent call from God the Father to humanity
The Great American Yellow Dragon will bring chaos and desolation
"My people, My inheritance, Peace to you.
Everything is in dismay; New Heavens and a New Earth are already in formation. My creation entered the last birth pangs and her groaning, will shake the whole earth.
The fire in sequence of the volcanoes will accelerate its birth and My creation will enter her last contractions. Her pains and woes will purify her and prepare her for the new birth.
Oh great Nation of the Eagle, get ready because the yellow dragon(1) that lies dormant in your ground, is about to wake up! The fire in his mouth is going to shake you all and you will know the pain. Many cities and towns of this great Nation will dress in mourning; the great American yellow dragon will bring chaos and desolation to My creation.
His awakening will awaken the other dragons that lie dormant and the chain of fire will open the entrails of My creation. There will be no place on earth, where the birth pangs will not be felt; the continents will be displaced and many places on earth will disappear.
People of Mine, it hurts and saddens Me as Father, to give you this warning; I do not do it so that you panic, but rather, for you to prepare yourself and thus, you can overcome the days of tribulation that come because of the transformation of My creation.
When the ground begins to move, keep calm, pray and cry out for My Mercy; do not enter fear, because all this writing is and has to be fulfilled; accept My Will with humility, because it is necessary for this to happen, for the rebirth of New Heavens and of a New Earth. Pray and trust in God and not one of your hair will be lost. Only those who pray and trust can overcome this trial.
Unholy nations, the hour of your punishment is coming!
From heaven, fire will fall on you and the groan of My creation, your entrails it will open; of you, there will be no memory left!
However, you are still on time if you repent in your heart and return to Me, I assure you that I will refrain from sending you the punishment. But if you persist in keeping on committing your detestable actions, I assure you that I had more mercy with Sodom and Gomorrah, than I will have with you.
Inhabitants of the earth, My creation is in the last birth pangs.
Prepare yourselves because your groaning and shaking will wake you up from your lethargy. Everything is about to change, contemplate every dawn, dusk and night, that you still have left; because very soon everything you know, will disappear.
A New Creation I am going to create the tomorrow's delight of my Chosen People. May your faith and trust in God be the strength that will help you overcome the trials that are about to come.
Do not fear People of Mine, pray and trust, and the shadow of My Cloud will cover you and protect you.
Your Father, Yahweh, Lord of Creation
Make My messages known to all humanity, people  of Mine."
(1) Yellowstone super volcano. USA
Source: mensajesdelbuenpastor
The truth about the Coronavirus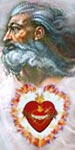 May 1, 2020 - God the Father says: "Today, I invite you to realize that this virus - the coronavirus - is no ordinary disease. It has been created from human ingenuity to specifically target the elderly and physically challenged. This is the plan of future generations to purify the human race around the world. It was released into the general population ahead of schedule - by accident. Those in charge were waiting for less capable government officials in your country (USA) to be in office. Nevertheless, proposed harm is being unleashed on the whole human race."
"I tell you these things to help you to realize the underlying evil at work and hidden in hearts these days. You cannot be confounded by any turn of events. Over all situations, I am in Dominion. No one will be given power over you that is more powerful than your Eternal Father. Therefore, be emboldened with this knowledge. If you persevere in Truth, you have loaded your weapons against what seems to be and discharged them with Truth." (Source: Holy Love)
Help the Lord spread His voice, time is running out
Please help spread these messages of faith, hope, salvation,
defense
against evil (by email, printing, Facebook, Twitter, and other media) to your loved ones, your friends, and all the people you may meet, who seek salvation or who are in danger of being eternally lost. The Lord gives great graces and blessings to those of goodwill who, according to their own possibilities, collaborate with His Plan of Salvation.
Who helps the Lord save a soul predestine his own
, independently from the outcome.