MESSAGE FROM THE BLESSED VIRGIN MARY TO HER BELOVED DAUGHTER LUZ DE MARIA
DECEMBER 11, 2019
The events of humanity are manifested on My Mantle
Children of My Immaculate Heart:
THE EVENTS OF HUMANITY ARE MANIFESTED ON MY MANTLE.
As Queen of Heaven I appeared to a humble native, who did not keep to himself what his eyes were seeing.
Like the simple and humble, like those who believe without seeing, like those who obey when spoken to just once, so did my beloved son, Saint Juan Diego.
It is in humility that I am made manifest, in the humility of insisting out of obedience, of not stopping in fulfilling My requests that are nothing other than the Divine Will, to which I call you.
MY SON ASKS MAN FOR HUMILITY (cf. Mt 11:29). AND MAN RESPONDS WITH PRIDE. IS THAT THE TRUE LOVE OF MY SON?
For lack of humility man has risen up against My Son and rejects Him; I must remind those who reject My Son and have embarked on the wayward path of the Devil, that they have been deceived by evil, and evil encamps itself with those who welcome it. Children, it is necessary, without delay, to open your spiritual eyes and revoke your adherence to marching alongside the Devil.
REPENT FROM THE HEART AND MAKE FIRM INTENTION NOT TO GO BACK TO RISING UP AGAINST MY SON JESUS ​​CHRIST, NEITHER BLASPHEMING NOR COMMITTING HERESIES, NOR PROFANATIONS, NOR PUTTING THE INNOCENT TO DEATH BY SUPPORTING ABORTION, NOR BEING THOSE WHO ACCEPT WHAT GOES AGAINST THE NATURAL LAW.
The repentance of My children is urgent, becoming aware is urgent, it is urgent for the Church of My Son to continue to raise up My Son's People, it is urgent for My Son's Church to open the doors of the Churches and call parishioners so that in union with My favored sons and in obedience they might celebrate A DAILY HOUR OF EUCHARISTIC ADORATION so that the human being would not resist Divine Love.
You need to understand that the Devil is not an allegory: he exists and is desperate to penetrate the hearts of My children and thus prepare, by means of acts of denigration acts, men's support for the antichrist.
My children, on this day in which you celebrate My Advocation as OUR LADY OF GUADALUPE, I request a gift for My Son: be united in our Sacred Hearts, love one another (cf. Jn 13), forgive from the heart, be love so that you might offer My Son reparation for those who do not make reparation.
There is already war on Earth; it progresses little by little, the nations are at war but you children do not see it, you do not notice it, and when it is unleashed on humanity, you will suffer the cruelty to which man has come. You will need to help one another, to assist one another, and as a Mother I desire that you would offer Me the pure love that exists within each of My Own.
THE WARNING IS NEAR AND YOU DO NOT PAY ATTENTION TO MY CALLS. (1)
THE WARNING IS THE MOMENT WHEN CONSCIENCE ITSELF WILL MAKE YOU SEE YOUR MISERIES AND BLESSINGS; DO NOT BE FOOLISH AND DO NOT BE HARD WITH YOURSELVES.
Do not be foolish, do not lose yourselves in what is worldly or lose yourselves by heeding the wiles of Satan: repent before the instant comes that has been announced so often in various ways.
It is not a minor event, children: repent, make reparation, pray, consecrate yourselves to Our Sacred Hearts and be charity, in the Name of My Son.
See me as the Empress of the Americas and … the state of the Heart of this Mother looking at the condition of the nations, their spiritual decline, the aggressions, outrages to which My children are subjected, and how My children pounce on one another, with madness taking hold of them and leading them to act in an unrecognizable way.
ON THIS DATE ON WHICH YOU CELEBRATE MY APPARITION, OFFER ME TRUE LOVE, NOT ANOTHER THAT IS NOT THAT OF MY SON.
DO NOT FEAR, I AM GUIDING YOU TO MY SON; DO NOT FEAR, I GIVE YOU ALL MY LOVE AND MY ASSISTANCE!
YOU ARE NOT ALONE, AND WAIT FOR MY BELOVED ANGEL OF PEACE. (2)
MAY MY BLESSING BE UPON ALL MY CHILDREN WHOM I LOVE IN THE DIVINE WILL.
IN THE NAME OF THE FATHER, THE SON AND THE HOLY SPIRIT.
AMEN.
Mother Mary."
HAIL MARY MOST PURE, CONCEIVED WITHOUT SIN
HAIL MARY MOST PURE, CONCEIVED WITHOUT SIN
HAIL MARY MOST PURE, CONCEIVED WITHOUT SIN
(1) God's Great Warning to humanity… read
(2) The Angel of Peace, sent from God… read
Source: Revelaciones Marianas
The truth about the Coronavirus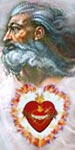 May 1, 2020 - God the Father says: "Today, I invite you to realize that this virus - the coronavirus - is no ordinary disease. It has been created from human ingenuity to specifically target the elderly and physically challenged. This is the plan of future generations to purify the human race around the world. It was released into the general population ahead of schedule - by accident. Those in charge were waiting for less capable government officials in your country (USA) to be in office. Nevertheless, proposed harm is being unleashed on the whole human race."
"I tell you these things to help you to realize the underlying evil at work and hidden in hearts these days. You cannot be confounded by any turn of events. Over all situations, I am in Dominion. No one will be given power over you that is more powerful than your Eternal Father. Therefore, be emboldened with this knowledge. If you persevere in Truth, you have loaded your weapons against what seems to be and discharged them with Truth." (Source: Holy Love)
Help the Lord spread His voice, time is running out
Please help spread these messages of faith, hope, salvation,
defense
against evil (by email, printing, Facebook, Twitter, and other media) to your loved ones, your friends, and all the people you may meet, who seek salvation or who are in danger of being eternally lost. The Lord gives great graces and blessings to those of goodwill who, according to their own possibilities, collaborate with His Plan of Salvation.
Who helps the Lord save a soul predestine his own
, independently from the outcome.