June 3, 2019
Eucharistic Chapel, St. Rosalie's Church, Hampton Bays, New York
Jesus the Redeemer
The End Times events culminate in a crescendo of events
"My dear son,
I come to you today as Jesus the Redeemer of the World, for in the very near future, I will make all things new again in fulfillment of the prophecies, both ancient and modern.
The time will come soon when the End Times events culminate in a crescendo of events that will permit all of humanity to experience The Warning that the time of the Redeemer has come; a time when all of humanity will experience The Warning and the time to repent from the sins of the past, for the New Heaven and a New Earth will dawn for all of mankind, just as it has been written.
I want you to know that I have been with you in Spirit in these End Times, and I am with you just as powerfully now as I was in my physical body living among mankind 2,000 years ago. Now I am with you just as powerfully in Spirit. Many of you as Powerful Prayerful Warriors have been aware of my increasingly stronger presence among you in Spirit because you have answered the call of the Father in Heaven for all of his children to assist the Redeemer in these End Times.
For many of you who have not been aware of My increased presence, it is not because I have not been available to you spiritually, it is because you have not properly and prayerfully opened your hearts, minds, and souls to Me because you have been living with scales over your eyes that have been preventing you for experiencing the Eternal Bliss of My Presence in your life.
As you read these words now, recognize that I am very powerfully with you in your mind, body, and spirit, and I will be with you – each and every one of you – throughout your journey in this life and through your transition to the next life where you shall participate in the Heavenly Kingdom with the Father in Heaven, with your Redeemer, and with your Heavenly Mother, and all the Angels and the Saints, who have passed through this earthly journey before you.
Recognize now that you are the brothers and sisters of all of humanity, and by your very existence, the Father in Heaven has invited you to participate in the Eternal Kingdom in the Heavenly Realms.
For you to participate in this Eternal Journey, it is necessary for you to set aside your earthly desires and plans, and through silent prayer and meditation, now is the time for you to communicate directly with Me as Your Redeemer, for I am here for each and every one of you who chooses to answer the call of the Father in Heaven through the Son.
You are in a time now when you must communicate directly with Me as Your Redeemer, for you are in a time when a Great Renewal will be taking place in My Church here on Earth; a Great Renewal as well as a cleansing and a rebuilding of My Church from and through the littlest and most innocent among you. From the innocent ones, My Foundation for the future of My Church here on Earth shall arise.
You must recognize that My Church will be rebuilt from the foundation up through the most innocent among you who have made the journey to physicality here on Earth. Therefore, you must recognize that life itself has no precedent above and beyond the sanctity of life itself.
The future of My Church here on Earth begins with the most innocent whom you must protect at every stage of life now, so that the New Heaven and New Earth here on Earth can take place only when the Sanctity of All Life is recognized across the Earth.
In this regard as Powerful Prayerful Warriors, you must recognize that My Church here on Earth will be built up one soul at a time beginning with the most innocent souls and with the assistance and support of you as Powerful Prayerful Warriors who will be instrumental in reorganizing, rebuilding, and strengthening My Church here on Earth.
The leaders of My Church is these End Times must begin to recognize My Presence here on Earth in these End Times, and these leaders must also recognize that My Church here on Earth is under My Ownership and My Leadership and that it is through My Plan that the Church will begin a transformation from the ground up with the assistance of the Powerful Prayerful Warriors who are the Faithful Remnant of the Church.
But most importantly and most powerfully, it will be the prayers of the Holy Innocents, of the youngest among you, both born and unborn, whose prayers will contribute to the rebuilding of My Church here on Earth – one stepping stone at a time – until the transformation of My Church results in the New Heaven and New Earth that has been promised you."
Source: endtimesdaily
The truth about the Coronavirus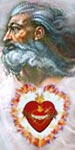 May 1, 2020 - God the Father says: "Today, I invite you to realize that this virus - the coronavirus - is no ordinary disease. It has been created from human ingenuity to specifically target the elderly and physically challenged. This is the plan of future generations to purify the human race around the world. It was released into the general population ahead of schedule - by accident. Those in charge were waiting for less capable government officials in your country (USA) to be in office. Nevertheless, proposed harm is being unleashed on the whole human race."
"I tell you these things to help you to realize the underlying evil at work and hidden in hearts these days. You cannot be confounded by any turn of events. Over all situations, I am in Dominion. No one will be given power over you that is more powerful than your Eternal Father. Therefore, be emboldened with this knowledge. If you persevere in Truth, you have loaded your weapons against what seems to be and discharged them with Truth." (Source: Holy Love)
Help the Lord spread His voice, time is running out
Please help spread these messages of faith, hope, salvation,
defense
against evil (by email, printing, Facebook, Twitter, and other media) to your loved ones, your friends, and all the people you may meet, who seek salvation or who are in danger of being eternally lost. The Lord gives great graces and blessings to those of goodwill who, according to their own possibilities, collaborate with His Plan of Salvation.
Who helps the Lord save a soul predestine his own
, independently from the outcome.