January 31, 2018
Urgent Call of Jesus ​​in the Blessed Sacrament to His faithful People
The chaos will soon seize Rome
"My children, My peace be with you.
Celestial signs are announcing to you that My incoming return is near. The transformation of the universe will allow you to see phenomena in space that never before any eye had seen. Great manifestations will be given in the sky and on earth, so that you will be ready for My Second Coming.
My children, the gods created by the hand of man, will begin to fall; the dollar god has its days numbered and with it, the economies of many nations will fall. All those who put their hope and faith in the gods of this world will fall with them too. The economic crisis will leave in bankruptcy a large number of nations and people, who put their faith in the god of money.
My flock, the Calvary of my Church approaches, pray for It; the rebellious Cardinals will divide it and chaos will take over the See of Peter. Rome will lose her faith and will be reason of scandal for the Catholic world. In many nations, her Cardinals will join the rebels and My Church will be vilely betrayed by those who claimed to be Her relatives, who like Judas, they, today, will betray and deliver Her into the hands of My adversary.
My children, the chaos will soon seize Rome and the city of the seven hills will burn. My Vicar will have to flee, because His life will be in danger. A new Pope will be elected and he will serve My adversary. The new Pope will seat My adversary in the Chair of Peter and will decree the immediate closing of My Houses and the persecution of My faithful People. Many Cardinals, Bishops, Priests and Religious, within the Vatican will lose their lives.
My faithful Pastors in many nations will also suffer the same fate. My faithful People will walk into exile, like my first Christians, but the one who perseveres to the end without losing his faith, will be saved. Do not be afraid People of Mine, legions of Angels will be with you and will take care of you, if you invoke them.
My Remnant Church will be alive; in the field, on the mountain, in caverns or at My Mother's Refuges, My faithful Priests, will celebrate My Holy Sacrifice. In the days in which you will be fleeing and where you do not find Priests, do the Spiritual Communion or invoke My Angels and they will give It to you spiritually.
The sign of the Ichthus or of the Fish, will return to be the sign of My faithful flock, and where you see this sign, you will know that my Church gathers there. Anyone who carries the Rosary of my Mother on his neck and the sign of the Fish, will be of My Flock.
These are going to be the signs that will identify My sheep in those days. Pay attention, because My adversary will try to disguise himself within My flock through his instruments, carrying only the sign of the Fish to deceive you. If he does not wear the Rosary of My Mother, he is not of my flock. My adversary does not stand the Rosary, because he knows that with It, he will be defeated by My Mother and My faithful Sons. Take this instruction into account, so that when the persecutions comes, you are able to distinguish the sheep from the wolves.
My people be alert and vigilant, ready and prepared, to face the crisis that is about to reach My Church. Remain steadfast in the Faith, so that nothing and no one will separate you from My doctrine. I give you this prayer so that you do it every time you visit Me in my Tabernacle.
Blessing of Jesus ​​In the Blessed Sacrament
Oh My Jesus in the Blessed Sacrament, I come before You, in search of consolation and with the hope of solving this need that I have. (say the need)
Where will I go, Lord? You have Words of Eternal Life. You are my Doctor, my Defender, my Friend, my Father, my sustenance and above all you are my God. Here I am prostrate at your feet, if you want you can heal me. I need you my Jesus in the Blessed Sacrament, listen to my plea and give my petition, prompt solution.
Oh, blessing of Jesus in the Blessed Sacrament: cover me, free me, heal me and strengthen my faith, so I can always walk with you. May your Holy Blessing, oh my beloved Jesus, always remain in me and in those who are mine
May your Holy Blessing be my strength, my peace and my trust; may your Blessing, oh my Jesus in the Blessed Sacrament, be extended also to my family and loved ones, so that we may all be one with you. Thus protected by your Blessing, no force of evil can harm us.
Blessed is he who asks for your Blessing and keeps It like a treasure, because he will be protected from the evils of this world, he will erase his sins and on the day of his departure, he will attain the joy of eternal life.
Bless me oh Jesus in the Blessed Sacrament with the Blessing that comes from +the Father, +the Son, and +the Holy Spirit. Amen
I can do all in Christ Jesus who strengthens me. (Philippians 4, 13)
Your Teacher, Jesus in the Blessed Sacrament
Let my messages be known children of mine, to all humanity."
Source: mensajesdelbuenpastorenoc.org
The truth about the Coronavirus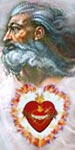 May 1, 2020 - God the Father says: "Today, I invite you to realize that this virus - the coronavirus - is no ordinary disease. It has been created from human ingenuity to specifically target the elderly and physically challenged. This is the plan of future generations to purify the human race around the world. It was released into the general population ahead of schedule - by accident. Those in charge were waiting for less capable government officials in your country (USA) to be in office. Nevertheless, proposed harm is being unleashed on the whole human race."
"I tell you these things to help you to realize the underlying evil at work and hidden in hearts these days. You cannot be confounded by any turn of events. Over all situations, I am in Dominion. No one will be given power over you that is more powerful than your Eternal Father. Therefore, be emboldened with this knowledge. If you persevere in Truth, you have loaded your weapons against what seems to be and discharged them with Truth." (Source: Holy Love)
Help the Lord spread His voice, time is running out
Please help spread these messages of faith, hope, salvation,
defense
against evil (by email, printing, Facebook, Twitter, and other media) to your loved ones, your friends, and all the people you may meet, who seek salvation or who are in danger of being eternally lost. The Lord gives great graces and blessings to those of goodwill who, according to their own possibilities, collaborate with His Plan of Salvation.
Who helps the Lord save a soul predestine his own
, independently from the outcome.