January 21 2019
Call of Jesus of Mercy to his faithful.
Message to Enoch.
Spread the devotion of the Hour of Mercy to the end of the Earth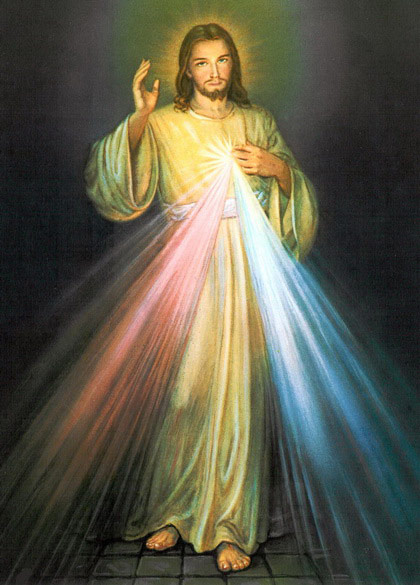 "My children, may the Source of my Infinite Mercy be poured out in all the creatures and up to of the end of Earth.
I am your Jesus of the Infinite Mercy and it is my desire that all my faithful, at 3:00 PM, gather in prayer, pray my Rosary of Mercy and ask for the salvation of souls, especially for those more distant from God. Blessed are those who, in this holy hour, spend a part of their time to open the Source of my Mercy and to extend it to the whole world, for in truth I say unto you, that you are not far from the Kingdom of heaven.
The inscrutable Source of my Mercy is being poured out in abundance in this Holy Hour and accepts all creatures, especially sinners of the whole world, if offered with love for them. The power of my Mercy saves the dying who are in mortal sin from the fire of hell, if my faithful offer my Rosary for this intention. The power of my Mercy has no limits, if it is offered with love for the good of souls.
My children, the Hour of my Mercy is a gift from Heaven for all those who embrace it and take advantage of it. All the faithful of the Hour of my Mercy will not die without seeing Me, and they shall be informed in advance when the time comes. I, Jesus of the Infinite Mercy, come personally at the hour of death, to the soul of every one of my faithful and in eternity, I will be for them a Father and not a judge. None of my faithful will suffer a long stay in Purgatory, nor he will be condemned to the everlasting fire.
I promise to take care and to protect in this world all my faithful and their families and when they arrive to eternity, I will have great compassion for those in your family who are more apart from Me. The Source of my Mercy I pour in my faithful and in all those who embrace it. All the sick of the body and of the soul, who take refuge in the Hour of my Mercy, will receive relief from their pain; no family will die of hunger or of thirst, if it is devoted to my Mercy; all that I am asked for in this Holy Hour, I will grant if it is for your good and for the salvation of your soul.
None of my faithful, will die of violent death or will shed blood, if with faith he asks Me in my Holy Hour. None of my faithful children will die missing; every terminally ill will not suffer if he is devoted to the Hour of my Mercy; I will free from all calamities and of what is unforeseen my devotees and their families, their homes will not be destroyed when the days of Divine Justice arrive.
In the coming days of tribulation, I will not be apart from my faithful and I will be supporting and nourishment to them and to their families during the time of scarcity. I promise that I will let none of my faithful and of their families, be marked by the seal of the beast; I will take care of them until they arrive safe at the doors of the New Creation. Take shelter then My Children, in the Hour of my Mercy and spread my devotion that it may reach all the ends of the Earth and they see how great my Love is. Extend my Hour of Mercy to all mortals, without exception of creed, race, or religion, and in particular ask for the conversion of all sinners so that my Rays of Mercy reach them and free them from the eternal death.
May my Peace, Love and Infinite Mercy always accompany you.
Your Jesus of Mercy.
Let my messages be known up to the end of the Earth."
Source: mensajesdelbuenpastor
Urgent call of Jesus the Eternal High Priest
August 9th 2020 from 12:00 am to 6:00 pm - Worldwide day of fasting and of prayer to the Heavenly Father for the protection of Catholic Temples, Shrines and Holy Places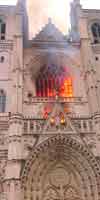 "I make an urgent call to the whole Catholic world for a day of fasting and of prayer to be held worldwide on August 9th with the prayer of the Rosary of my Most Precious Blood and with the prayer of the Exorcism of St. Michael, from 12:00 am to 6:00 pm, asking the Heavenly Father for the protection of my Temples, Shrines and Holy Places, which are being destroyed and desecrated by the forces of evil of this world. I'm counting on you, my Flock." —Jesus the Eternal High Priest
The truth about the Coronavirus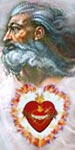 May 1, 2020 - God the Father says: "Today, I invite you to realize that this virus - the coronavirus - is no ordinary disease. It has been created from human ingenuity to specifically target the elderly and physically challenged. This is the plan of future generations to purify the human race around the world. It was released into the general population ahead of schedule - by accident. Those in charge were waiting for less capable government officials in your country (USA) to be in office. Nevertheless, proposed harm is being unleashed on the whole human race."
"I tell you these things to help you to realize the underlying evil at work and hidden in hearts these days. You cannot be confounded by any turn of events. Over all situations, I am in Dominion. No one will be given power over you that is more powerful than your Eternal Father. Therefore, be emboldened with this knowledge. If you persevere in Truth, you have loaded your weapons against what seems to be and discharged them with Truth." (Source: Holy Love)
Help the Lord spread His voice, time is running out
Please help spread these messages of faith, hope, salvation,
defense
against evil (by email, printing, Facebook, Twitter, and other media) to your loved ones, your friends, and all the people you may meet, who seek salvation or who are in danger of being eternally lost. The Lord gives great graces and blessings to those of goodwill who, according to their own possibilities, collaborate with His Plan of Salvation.
Who helps the Lord save a soul predestine his own
, independently from the outcome.