23 April, 2014
Call of Jesus', in the Blessed Sacrament, to the Shepherds of His flock
Shepherds, open the doors of My House
"My peace be with you, predilect children.
What sadness, I feel to see that many of My predilect ones  are denying Me the company of My faithful people!
Many of My anointed ones seem that they serve more My adversary than Me; some of them do not obey My Vicar, and by taking this attitude, they are entering rebellion.
My House is house of prayer, and I must be in the presence of My children to console My People. Shepherds of My Flock, open the doors of My House; do not deny My children of My company!
I wish to be permanently on display in the Tabernacle, remember that I came to serve and to give My Life for My sheep; I want all of My Houses open for My children, My people are thirsty of Me; many of you, shepherds of My flock, are denying My people the Living Water that I am.  With your behavior, you are making many of My sheep lose their faith.
Oh Hierarchy of My Church give the order to your pastors so that I, your Jesus, in the Blessed Sacrament, stay on display in My Tabernacles!
Do not hide Me to My people, I am the Life and the Light of the world; let Me light up the paths of My people, thus let My faithful people come to Me to praise and adore Me.
I want to be with My children because for that I came into this world not to condemn it, but to save it.
Remember what My Word says: "I will be with you, until the end of time" (Matthew 28, 20).
Shepherds of My flock do not forget that My Tabernacles are spaces of Heaven here on earth, where I am Alive and Real, giving Myself as Sacrificial Lamb to My People.
There is more repentance and conversion of souls if they see Me; therefore, I ask you, Predilect Children, that you lift Me up in the Monstrance and show Me before My people.
I want to be on display in the Tabernacle of all My Houses, I do not want to see My Houses closed any longer; I do not want to be hidden to My children for I Am the God of the living, not of the dead.
Thus, accept My beloved ones, these recommendations I am making you and deny no longer My people of My company.
Your Teacher: Jesus in the Blessed Sacrament.
  The Beloved One, Who is not loved.
Let My messages be known to all humanity."
Source: mensajesdelbuenpastorenoc.org
The truth about the Coronavirus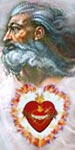 May 1, 2020 - God the Father says: "Today, I invite you to realize that this virus - the coronavirus - is no ordinary disease. It has been created from human ingenuity to specifically target the elderly and physically challenged. This is the plan of future generations to purify the human race around the world. It was released into the general population ahead of schedule - by accident. Those in charge were waiting for less capable government officials in your country (USA) to be in office. Nevertheless, proposed harm is being unleashed on the whole human race."
"I tell you these things to help you to realize the underlying evil at work and hidden in hearts these days. You cannot be confounded by any turn of events. Over all situations, I am in Dominion. No one will be given power over you that is more powerful than your Eternal Father. Therefore, be emboldened with this knowledge. If you persevere in Truth, you have loaded your weapons against what seems to be and discharged them with Truth." (Source: Holy Love)
Help the Lord spread His voice, time is running out
Please help spread these messages of faith, hope, salvation,
defense
against evil (by email, printing, Facebook, Twitter, and other media) to your loved ones, your friends, and all the people you may meet, who seek salvation or who are in danger of being eternally lost. The Lord gives great graces and blessings to those of goodwill who, according to their own possibilities, collaborate with His Plan of Salvation.
Who helps the Lord save a soul predestine his own
, independently from the outcome.