Severe earthquakes can be caused by the HAARP machine
Please read all from begin to end
Tuesday, February 20, 2018:
Jesus said: "My people, in today's Gospel you read the 'Our Father' prayer that I gave to My apostles. In Lent you are thinking of prayer as a way of communicating your love for Me, and your love for your neighbor. You also are thinking about seeking My forgiveness for your sins. This is why I am showing you the priest in the confessional, waiting for people to confess their sins. You also should seek the forgiveness of your neighbor when you may have harmed or hurt them in any way. You should be open to forgiving anyone who has harmed you, or persecuted you. After you come out of the confessional, and the priest has absolved you of your sins, you need to forgive yourself, and do not let your past sins influence your life going forward. Being able to forgive is a test of your patience, but you are trying to imitate My forgiving nature. Do not hold grudges, but free your bonds of sin from the past. You trust in My forgiveness in every Confession, so follow My example."
Monday, February 19, 2018: (President's Day)
Jesus said: "My people, you read in the Gospel how I will separate the sheep from the goats at the judgment. This means how the good people will come to heaven, while the bad people will be cast into hell. In order to come to heaven, you must show Me how you loved Me and your neighbor in your lifetime. Those people, who helped feed the hungry, clothed the naked, sheltered the homeless, and visited prisoners and the sick, are the good people. It is the treasure of your good deeds that will help you get into heaven. Those people, who did not help their neighbor, and did not love Me, are the ones on a path to hell. You want to establish a love relationship with Me in your daily prayer, so I know who you are. Those people, who do not know Me, will also be sent to hell. Live a life according to My Commandments, and you will be on the right path to heaven, as witnessed by your love for Me and your love for your neighbor."
Jesus said: "My people, you are continuing to see natural disasters around the world. In the vision you could see flooding water from the hills with a snow melt from warm temperatures. You are also seeing in your news about a volcano erupting that caused high clouds in Indonesia. Today, you are seeing another aftershock of a 5.9 earthquake in Mexico after a 7.2 earthquake in the same area. You will be seeing more earthquakes and volcanoes blowing off as these occur going up the Ring of Fire towards California. Pray for the souls of any victims from such natural disasters. You also can pray for all the victims of your recent shooting in a high school in Florida. This is a sign of the breakdown in your families, as many homes have only one parent. The mental health of your children is being challenged by your poor home environments. Your schools may need more security present to deal with these shooters. Pray for your families, and the protection of your children in school."
Sunday, February 18, 2018: (First Sunday of Lent)
Jesus said: "My people, Lent is a good time to look into your life to please Me more. It is a time to examine any bad habits of sin, so you could work to avoid such temptations, and have them forgiven in Confession. In St. Matthew's Gospel (Mt 4:1-11) you see the first temptation of the devil to turn the stones into loaves of bread. I told the devil, man does not live on bread alone. This temptation is for all of you in overeating as gluttony. The second temptation was about pride when Satan wanted Me to throw Myself down from a cliff, so the angels would protect Me. All of you are tempted by pride to do things selfishly for your own gain, even if it harms others. The third temptation is for fame and fortune, when Satan wanted Me to worship him, and he would give the power of the world over to Me. I told him that God is the only One to be worshiped, and Him alone should you serve. This is the First Commandment not to put other gods before Me as fame, riches, or sports. There are many other temptations that you need to resist as well. This is why you need Confession to cleanse your sins, and use My graces to avoid offending Me in sin. Lent is that time to change your sinful lifestyles, so you can be free of the bonds of your sins. Trust in Me to help you in fighting the devil's temptations."
Saturday, February 17, 2018: (4:00 p.m. Vigil of 1st Sunday of Lent)
Jesus said: "My people, in the first reading you heard of how I made a covenant with Noah and his family that I would never bring another world flood to kill most everyone. As a sign of My covenant, I put a rainbow in the sky whenever it rains, and there is sun to go through the rain. Since My death on the cross, I offer Baptism to take away the original sin inherited from Adam's sin. You also make your Baptismal vows through your godparents. Later in life, you are to fulfill these vows, and accept Me as your Savior of your own free will. During Lent, you need to be faithful to your special penances along with your prayers and almsgiving. Let Me be the center of your life, and use this Lent to improve your spiritual life."
Jesus said: "My son, I am showing you the rings of Saturn and all the planets of your solar system. You are seeing all the stars of your own galaxy and other galaxies. This is a sign of My creation of the universe, and all that is in it. You can see that I hold the ultimate power over evil, because I am the Creator of all creatures, stars, and planets. The devil is but a speck of sand before My power. So do not be fearful of the evil ones, because if you have faith in Me, they will not harm you. Call down My authority on the demons, and they will scatter on hearing My Name. It is when you commit sin against Me that you will become weak to more sin. Come to Me in Confession and I will forgive your sins and restore My graces to your soul. Do not let the demons control you with addictions, and do not open yourself to portals of evil with the occult. Trust in My protection, and you will be on the right path to heaven."
Friday, February 16, 2018:
Jesus said: "My people, there are various ways people can fast during Lent. On Fridays of Lent you are to not eat meat. Another fast is to refrain from eating snacks between meals. This is hard at night, not to eat anything. Your fasting is meant to strengthen your soul against the body's desires. It is the excesses of the body that can cause you to sin in gluttony or drinking alcoholic drinks. This is also important for your body's health to avoid getting overweight, and to avoid any food or drinking addictions. By cutting back on your desserts and candy, you can avoid sugar and chocolate excesses that can lead to diabetes or candy habits. Fasting has a way of helping you to have a healthy diet to give your body a rest from unnecessary amounts of food. It is good for the soul, so you can strengthen your free will by acts of self-denial. You also need daily prayer in your lives, so you can keep focused on Me as the center of your life. I love My people, and prayer is how you can show Me how much you love Me in return. Give praise and thanks to Me for all that I do for you."
Jesus said: "My people, I have mentioned before that the sins of man will bring natural disasters upon areas of the greatest sin. You have been seeing these punishments in your news reports. I have warned you to be watching out for severe earthquakes. Now, in Mexico you have seen a 5.9 earthquake earlier, followed by a 7.2 earthquake today. You have not seen any reports of deaths or damage. Severe earthquakes can be caused by the HAARP machine that is controlled by man. If people saw colors and striated clouds before the earthquake, then this is a HAARP signature. Even flu and other viruses can be planted in the chemtrials in the sky. This also is a signature of man's hand in causing so much sickness. These means are part of the one world people's plan to reduce the population for a world takeover. The devil has his hand in causing so much turmoil, because these people are devil worshipers who carry out the devil's plans. Pray for people who are killed in these disasters and shootings. Your reparation Masses are saving souls that would have been lost. Trust in Me to help you through these events."
Thursday, February 15, 2018:
Jesus said: "My son, you are being tested by sickness again, and you can offer up your suffering for souls during Lent. Have patience and I will take this away from you. This is part of the cross you must pick up daily, and follow Me. Lent is a time of giving alms and doing penances to purify your soul. You have chosen to give up TV, sweets, and fasting between meals. This will test your self-denial, and your will power to carry this throughout all of Lent. All the people should also be praying, doing penances, and giving alms. Your people have many blessings, so you need to share from your abundance with people who are less fortunate. In the first reading it asks you to choose between the blessing or the curse. So choose life with Me, so you can have eternal life in heaven."
Prayer Group:
Jesus said: "My people, you heard of many cases of flu all over your country. It is one thing to hear news of people getting sick, but when you or your neighbor comes down sick, it becomes a personal problem. Many are taking tamiflu to help heal this sickness. There are various strains of the flu and other sicknesses that are afflicting people. Pray that your people can get over their illnesses."
Jesus said: "My people, you need to pray for the wounded, and the souls of those killed, as well as for the grieving parents who lost their children. This is another deranged ex-student who took the lives of so many students. The shooter was captured, and he will stand trial for his killings. It is difficult to stop such sudden ruthless killings."
Jesus said: "My people, those people, who attended your latest conference in North Hills, Ca. heard some excellent talks from all of your speakers at Gospa Prayer house. Fr. Michel Rodrigue gave an excellent retreat, and he shared many of his exorcism experiences. We truly learned the power of prayer and faith in calling out the demons. Trust in My power that is much greater than the demon's power."
Jesus said: "My son, I thank you for answering My call to share your messages at this latest celebration of the 100th Anniversary of the Fatima messages. While you were traveling, you could hear and see many sick people on the plane, which may have caused your sickness. It is not easy to suffer being sick, but you can offer it up for souls. Pray for the sick to get better. Call on My help to heal your sickness."
Jesus said: "My people, it is one thing to choose some penances for Lent, but it can be a little difficult to endure them. You had your first craving to eat between meals, especially at night. You are doing well to avoid using your TV and avoiding sweets and desserts. You will have more time to pray and read some good spiritual books. Make the most use of your time in Lent, as you pray for sinners and the souls in purgatory. When you do these penances in secret, your heavenly Father will reward you in secret in heaven."
Jesus said: "My people, I want you to be humble in your fasting, penances, and confessing your sins in Confession. By your acts of self-denial and carrying your cross, you will find a way to correct your faults. By focusing on Me in your Lenten practices, you can imitate Me more closely, and guard yourselves against the devil's temptations. At the end of Lent you can make a summary of your spiritual progress."
Jesus said: "My people, it is a tradition to start Lent with the placing of ashes on your foreheads. This is just the beginning, and you may be tested over these forty days. Think of the forty days that I fasted in the desert. You may not be able to fast as long as I did, but you can see the power of fasting against sin in your lives. I carried My cross to Calvary, and you can carry your cross during Lent. Suffering penances, long hours of prayer, and fasting can help you against your sinful habits."
Tuesday, February 13, 2018:
Jesus said: "My people, I am truly the Bread of Life because those who eat My Body and drink My Blood will have eternal life in heaven. In the Gospel I warned My apostles against the leaven of the Pharisees and that of Herod. This means do not follow the actions of both, because they are hypocrites and they have evil intentions against Me. Instead, follow My Commandments of love of God, and love of neighbor. The apostles only brought one loaf of bread, so they did not have confidence that I could provide what they needed in more bread. I reminded them of how I multiplied the bread for the four thousand and the five thousand. I even chastised them for having little faith, and not enough understanding of My gifts. I not only multiply the bread physically, but I also multiply the spiritual bread of My Eucharist. This is why you cling to Me in My Real Presence, because I am the Light, the truth, and the life of your soul. Believe in Me, and follow Me, and you will have eternal life. My Eucharist is real Bread, and you have Me in your soul, when you receive Me in Holy Communion."
(Ash Wednesday Vigil) Jesus said: "My people, you are beginning a new season of Lent starting with Ash Wednesday, when you receive your ashes from the priest. This is a sign to you that you were created out of dust, and to dust you shall return. Lent is a great spiritual opportunity to improve your spiritual life. You may start with a special penance that you could do throughout Lent, like giving up TV, or sweets. Pick a penance that you like to do, so you can offer it up to Me for souls. You can pray for the poor, and give alms to the poor, as your local food shelf. You can continue your prayers, daily Mass, and fasting between meals. You can make some small sacrifices, and you can help cleanse your soul with Confession of your sins. By drawing close to Me in daily Adoration, I can grow closer to you in your daily lives. Trust in Me, and ask My help to be faithful to the penance that you chose."
Monday, February 12, 2018:
Jesus said: "My people, you have two kinds of rich people. The one kind is generous in sharing everything of money, time, and faith. The other kind is gathering wealth for themselves without sharing it with their neighbor. Wealth of the earth is only temporary, and it is how you use it, that could help store spiritual wealth in heaven. You are stewards of your wealth, time, and your gifts of faith. Use all of your gifts for My glory in sharing, because you are only here for a short time. I have given you everything, so your thanks is shown in your sharing. Keep your life and soul centered around Me in your prayers, Masses, Adoration, and good deeds, and you will have your eternal reward with Me in heaven. I give you the only sign in Jonah, who helped convert the people of Nineveh. The Pharisees were blinded by their own greed for power, so they could not believe I was the Messiah, the Son of God. My biggest sign was My Resurrection from the dead. My faithful are not blind, because you understand that I was incarnated as a God-man to bring salvation to mankind by My death on the cross. Rejoice in My gifts because you have been given the eyes of faith to love Me and know salvation history."
Jesus said: "My people, each person is called to persevere in faith, even amidst all of your everyday problems, and your desires in helping souls get to heaven. I give all of you the means for your survival, and enough graces to help accomplish your missions. When the daily trials test you, do not worry, because I am with you to solve your problems. Some people allow life's problems to depress them, and they are weighed down by their earthly fears. Remember that I am with you always, and at times you are being pruned to test your faith in Me. A true Christian should have no worries in this life, because you can call on Me to help you. You are always dependent on Me for everything, so accept your lot, and persevere through each day when you do things for My greater glory. I am always behind you helping you and loving you. You can return your love for Me, and thank Me for My many gifts to you."
Sunday, February 11, 2018: (Our Lady of Lourdes)
Jesus said: "My people, in today's Gospel you read how I healed a leper when he asked to be made clean. In My time, lepers had to live outside of the community, and warn others they were 'unclean'. Today, you are seeing many people with the flu or upper respiratory illnesses. When people sneeze or cough, you are cautious not to shake hands with a sick person. Many people are not aware of the chemtrails in the sky that contain viruses, and this is contributing to a large population of sick people spread all over your country. There is also a spiritual leprosy of sin that afflicts many souls. For sinners, I am the Great Healer and Physician for all souls. In order to be healed of your sins, you can pray for My forgiveness, and come to Me in the priest in Confession, where you can be absolved of your sins. You see almost everyone at Mass get up and come to receive Me in Holy Communion. Yet when you come to Confession, you see only a small number. Pray for those sinners, who have mortal sin, and they commit a sacrilege in receiving Holy Communion. Even with venial sins, you need at least monthly Confession. Confessing your sins is a humbling experience, yet a necessary means for cleansing sin from your soul, so you can say you are 'clean'."
Jesus said: "My people, you saw My Star of Bethlehem that announced My first coming to earth as an infant. Now, I am showing you another star that you will see in the skies, and it will announce My second coming. I will send My Comet of Chastisement that will bring the three days of darkness. This will be My victory over the Antichrist and the False Prophet. All the evil ones will be cast into hell. Then I will raise My faithful into the air, so I can renew the face of the earth. After, I will bring My faithful down into My Era of Peace, where people will live a long time. Coming into My Era of Peace will be a reward for all those people, who were faithful to Me throughout the tribulation. You will rejoice to live at that time, as you will be prepared to be worthy saints to enter heaven. The Era of Peace will have no evil, and you will be trained to be saints. The tribulation time will be your purgatory on earth, before you come into the Era of Peace."
Saturday, February 10, 2018: (St. Scholastica)
Jesus said: "My people, you have read this Gospel many times when I multiplied the seven loaves of bread and the few fish that fed four thousand people. They even collected seven baskets of fragments. I gave them food so they would be fed for their trip home. My faithful are also hungry to receive My Real Presence in the consecrated bread. I feed all of you so you will have My graces to strengthen you through each day. I give you My very Body and Blood so I am intimately with you in your soul. I have promised you that I will be with you to the end of time. Even during the tribulation, I will be among you. If you have a priest, you will have My sacraments. If you do not have a priest, My angels will bring you daily Holy Communion. I give you nourishment for your soul, and I told you, whoever receives Me in My Blessed Sacrament worthily, will receive eternal life. So give praise and thanks to your Lord who feeds you your spiritual food as often as you receive Me. I love you so much, and I pray that all of My faithful love Me, and desire to be in My Presence every day. I am the center of your life, and I will lead you on a path to heaven, if you follow Me in all of your actions. Share My gift of love and faith with everyone."
Jesus said: "My son, you have been suffering another sickness, but I have shown you before that sickness and your trials are opportunities for grace when you offer them up to Me for souls. You pray for the souls in purgatory, but you can also offer up your suffering to help souls come to heaven from purgatory. You have heard how former Bishop Sheen used to say how much pain is wasted in hospitals because people do not offer up their pain to Me. When you do this, you can gain merits in heaven for yourself, and for those people you are praying for. Keep praying your rosaries every day for the souls in purgatory, all sinners, to stop abortion, and for world peace. Especially pray for your family members who are not coming to church, because your persistent prayers can help save their souls. You heard Father mention one of your favorite readings: 'Seek first the Kingdom of God, and everything else will be given you.' You have seen this in your own life, when you help people, and how you are rewarded in ways you did not expect. I am a loving and gracious God, and I want My faithful to share your abundant gifts with others as I do."
Friday, February 9, 2018:
Jesus said: "My people, in the Gospel you read of how I healed a man's hearing in his ears. When I gave My parables to the people, they could hear My words physically, but they did not grasp the meaning. In order for you to gain knowledge of what I am speaking, you need to listen with your heart, and pray for My gift of understanding. I explained My parables to My apostles, but the people did not understand My parables. My faithful have the gift of the Holy Spirit and His gifts, so you can understand the spiritual meaning of My Gospels. You have Bible studies from gifted people that can also help you to understand My Word. My Church has given correct explanations of My words, so you do not misinterpret My words. Let the Catechism of the Catholic Church be your guide on various subjects. You will see some heresies being taught when you see the coming division in My Church. Be aware of such people and test the spirit of any heretical New Age teachings. With your gift of faith, you will be able to discern the truth from the lies of Satan. Pray for My guidance to teach the truths of the faith. My faithful remnant will be protected by My angels, but you will eventually be called to My refuges of protection."
Jesus said: "My son, I am showing you another preview of what the Warning or Illumination of Conscience will appear to you. First you will be drawn up in your soul body outside of your physical body, and you will be outside of time in My real Now. From the darkness you will be drawn quickly to My great Light before Me. All of your sins will be laid bare, and you will feel unworthy to be in My Presence. You will have a desire to fall on your knees and some may even prostrate before Me. I will have each of you review every second of your life, and there will be an emphasis on every unforgiven sin and every sin of omission of good deeds you could have done for people. You will understand very clearly how you have offended Me against My Commandments. A great feeling of a need for repentance will come over you, and you will have a strong desire to seek My forgiveness of your sins, especially in Confession. The Warning will be a great overshadowing of My Divine Mercy over every soul, and I will give every sinner an opportunity to accept Me as your Savior and to say how sorry you are for sinning against Me. Those souls, who accept Me, will be saved, but those souls, who reject Me, are on a path to hell."
Thursday, February 8, 2018:
Jesus said: "My people, in today's first reading King Solomon had many foreign wives, and in his old age he worshiped foreign gods and even erected altars for them. My First Commandment is Thou shalt love God only, and have no other gods before Me. King Solomon knew about not worshiping other gods, but he did it anyways. For this sin, his son would suffer. In today's world your people also know My Commandments, but they continue to worship idols of lust, money, fame, and sports to name a few. When you offend Me by worshiping other gods or idols, you will suffer punishments just like King David and King Solomon. You can regain My graces by repenting and seeking My forgiveness in Confession. If you do not repent, you will be bringing My punishments down on you and your family. I gave Moses and all the people My Commandments as guides to how you should live. I want all of you to love Me and your neighbor by obeying My Commandments every day of your life."
Jesus said: "My people, when the Jewish people come close to the Passover time, they made a journey to the Temple in Jerusalem. In a week you will be starting the Lenten Season with Ash Wednesday. You have read the account of Jonah where he warned the people that in forty days, Nineveh would be destroyed. As a result, the king declared a fast and he sat in the ashes. The people changed their evil ways, and because they repented, I spared their city. So now you all will soon receive your ashes on the forehead, and you will be fasting from food between meals and not eating meat on Ash Wednesday and the Fridays of Lent. During Lent, you usually give up something as a sacrifice or penance for Lent. You can also offer your prayers and alms for the poor. Take some extra time to come to Me in Adoration of My Blessed Sacrament. Lent is a beautiful time to meditate on how to improve your spiritual life. The closer you come to Me, the more you will be assured of sharing eternity with Me in heaven."
For Rosalie: Jesus said: "I am pleased with your efforts to start a refuge. Not everyone says 'yes' to My call. You had Fr. Michel exorcize your grounds, and you have made an effort to provide a place for people to stay. I bless you for all that you are doing to help save souls."
Wednesday, February 7, 2018:
Jesus said: "My people, you have been given many gifts in life, but at your judgment you will be held accountable for how you shared your gifts and your time. If you have a gift of knowledge and intelligence, do not belittle another who is not smart. If you have a lot of wealth, do not belittle anyone who is poor. If you are a very faithful person, do not belittle anyone who has little or no faith. If you are a humble person, do not criticize someone who is loud and prideful. I look at all of My people as equal in My eyes, where no soul is greater than the other. The more gifts you have, more will be expected of you at the judgment. You were not given your gifts only for yourself, but you need to share your gifts out of love for Me and love for your neighbor. If you see people in need, you should help them where you can. It is how you use your gifts and talents that you will be judged. I look into the heart and I see the intentions of your actions. So I pray that you consecrate everything to Me each day, and focus your intentions on what I would do in your heart. Not only should you pray from the heart, but strive to have good intentions in your heart for all of your actions. By striving to be perfect with My graces, you will be on the right path to heaven."
Jesus said: "My people, I love all of you so much, and I am praying for the salvation of all of your souls. I love all of you so much that I died on the cross to free you of your sins, if you could just repent and ask My forgiveness of your sins. I am knocking on the door of your soul, so you could open your soul to let Me into your heart and soul. Once you accept Me into your heart, I can give you My abundant graces to enable you to fulfill My mission for you. Many of you are struggling with life's trials in earning your living, and providing food and shelter for your families. When you call on My help, life will be much easier, because of your faith in Me. Trust in Me every day, and I will see to your needs. This life is short, so by following My Commandments and offering Me your good works for people, you will have eternal life with Me in heaven."
Source: John Leary
The truth about the Coronavirus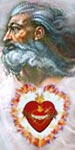 May 1, 2020 - God the Father says: "Today, I invite you to realize that this virus - the coronavirus - is no ordinary disease. It has been created from human ingenuity to specifically target the elderly and physically challenged. This is the plan of future generations to purify the human race around the world. It was released into the general population ahead of schedule - by accident. Those in charge were waiting for less capable government officials in your country (USA) to be in office. Nevertheless, proposed harm is being unleashed on the whole human race."
"I tell you these things to help you to realize the underlying evil at work and hidden in hearts these days. You cannot be confounded by any turn of events. Over all situations, I am in Dominion. No one will be given power over you that is more powerful than your Eternal Father. Therefore, be emboldened with this knowledge. If you persevere in Truth, you have loaded your weapons against what seems to be and discharged them with Truth." (Source: Holy Love)
Help the Lord spread His voice, time is running out
Please help spread these messages of faith, hope, salvation,
defense
against evil (by email, printing, Facebook, Twitter, and other media) to your loved ones, your friends, and all the people you may meet, who seek salvation or who are in danger of being eternally lost. The Lord gives great graces and blessings to those of goodwill who, according to their own possibilities, collaborate with His Plan of Salvation.
Who helps the Lord save a soul predestine his own
, independently from the outcome.