November 6, 2019 – Mary, Mother, Bringer of Joy
If you continue to nourish yourselves with prayer, you will be protected by all the angels of heaven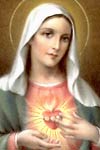 "My dearest children, welcome to my cenacle. So many families take part in my cenacles, little churches. You know well that prayer is the bread of life. If you continue to nourish yourselves with this bread, you will hunger no more. I am with you. I feel the beating of your hearts and this assures me that you are living in the laws of God. Listen to your hearts and life will be more acceptable for you in every way of seeing things. My children, do not be surprised by all the negativity that will be shown to you in the times to come. You know very well that the ancient serpent is disturbing even your dreams, not content to tempt you throughout the arc of the day. I tell you, fear not. If you continue to nourish yourselves with prayer, you will be protected by all the angels of heaven. I am here with you and I exhort you not to fall into temptation. Be for your brethren figures to imitate. At times a smile is enough to bring peace back into afflicted hearts. Prayer is joy, never forget it. If you have Jesus in your heart and his eternal love, how can you fear? Be imitable creatures. The world will be able to smile only if it recovers joy and you can reconquer joy only with prayer. Listen, then, to my voice. Love even and especially those who are incapable of love, otherwise your merits will be reduced. Children of my Love, I love you and will never leave you. Ask – I am here to listen to your requests. Fear not – you have a Mother who loves you. I want to see joy on your faces, reason for hope in God. I bless you and promise you my special protection."
November 13 – Jesus, the Christ of God
Only the Second Person of the Trinity, with his Cross, can save you. All the rest is heresy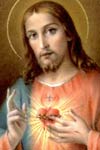 "I am the Lord, your God; you shall not have any other god besides Me. These are difficult times; you are taken by a thousand stories, a thousand religions, a thousand strange thoughts. My dear children, so beloved, why do you forget so easily the faith of your fathers? Do you not know that only one God is worthy of adoration? Do not be deceived: the gods can do nothing. Only the Second Person of the Trinity, with his Cross, can save you. All the rest is heresy. Do not be deceived, but respond with one sole Yes to He who has been your example from the height of the Cross. Dear children, it is not easy to walk on the way that leads to Me. The ancient serpent has never worked as hard as now to get my children behind him, but my Mother will soon smash his head. Equip yourselves with Her weapon. The holy rosary will save many of our children. Remember that it is the most powerful weapon that you have at your disposal in these last, anguished, and difficult times. My sacrifice that is accomplished every day on your altars is the only way that leads to Me. While it is true that temptations in this world of yours never cease, the helps that lead you to salvation are many. Dear children, respect my commandments and you will be strong and recognize that my counsels are the only ones to lead you on the path of life, of true life. On earth you will always lack that perfection that you deceive yourselves into finding with your means but I tell you: make yourselves small, humble and meek of heart and then, finally, you will take the just way that will lead you to my home. My children, merit eternity and you will have the joy that your hearts have desired from birth. I bless you. Be obedient to my Word."
November 20, 2019 – Sorrowful Mary
And you, scientists, what have you discovered if you do not then know your Creator?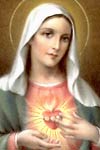 "My dear daughter, my tears will purify your weaknesses. I am your mother and will not let the ancient serpent rob your souls. I pray you to listen from the bottom of your heart to these messages of mine. Time is running short and so, I beg you, repent. Hell exists and is open for all of my children who are obstinate sinners. For a brief period of time on earth do you want to lose eternity? Reflect, think well about what you are going after! Money, I say to the rich, will no longer serve you. Fame, I say to those who think themselves more beautiful and talented than others, will no longer serve you. And you, scientists, what have you discovered if you do not then know your Creator? Dear children, become small again, open your hearts to He who wants to make you the gift of eternity. Seek the love of God before it's too late. I beg you, do not lose your life through ignorance or disobedience. You will pay a price too high. I always intercede for you, but who among you asks Me for the gift of gifts? Dear children, how much bitterness you are giving me. Few of you lighten the load of sins. Pray and make others pray, otherwise it could be too late. Jesus has given you all of Himself and you are not capable of giving even a small part of yourselves. Pray more and do it from the bottom of your heart. You will understand that entertainments, ephemeral joys, reaching the goals that you set, will not bring you to that which has the most value, "Life." My children, do not tire of bearing witness, if asked, even by giving your life. Remember that with God your will live for "Ever." Let my blessing open your hearts to love for the Most Holy Trinity."
November 27, 2019 – Mary, the Rebuilder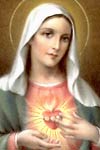 "My dear children, may the blessing of my Son descend upon you on the day in which you remember the gift of my medal. Let it be a help to you in your prayers. It Is truly miraculous for those who use it to have graces. My Son encircles you with love. He has shown you this in every way. He has given so many prayers of entrustment. He is always with you even if, at times, you do not sense him as you would like. He is with you, always and forever. I, the mother of humanity, have given him to you and do you understand how much it has cost me to give him to you? How much pain has touched and been received in our heart, how many ungrateful children, still today offending our names with blasphemies! Dear children, reform your ways, because time is drawing near and only prayer can brighten your existence. Let my medal guard you. Use it always in difficult moments. You know well that my heart is always open to your requests. Today, pray above all for peace in the world. Too many catastrophes are destroying your planet precisely because there is no more love among you. Without love you will never find peace, and peace you will only find in asking it of God. Pray much for all the Church. It has been offended and degraded by the majority of my children and I can no longer hold back the powerful hand of your Father. My dear children, go more often into your parishes. Visit Jesus who has become solitary and needy of all your affection. Go every day to visit Him and you will see the purification of the whole world. Let my medal give you the certitude of my eternal love for you."
Fr. Michel Rodrigue explaines The Events of the End Times
Do you want a quick overview of the end times? Then read "The great events of purification will begin this fall". If you want all the details of the unfolding events, then go to "Virtual Spiritual Retreat with Fr. Michel Rodrigue about the End Times".
Messages of Holy Love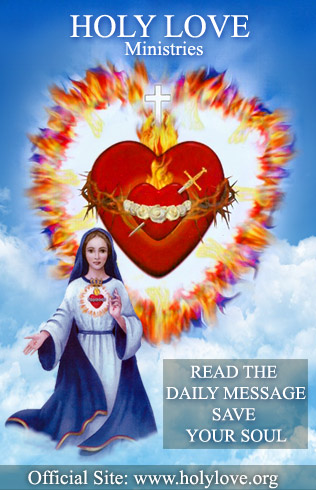 Read the daily messages
Catholics, we have entered the Pre-Tribulation, observe the Commandments, go to Confession; receive the Holy Eucharist; pray at least 3 Rosaries a day to keep your faith and save your loved ones. Prepare for the events that will devastate our planet: plagues, famine, WW3, cataclysms, antichrist's World Order