January 2, 2020 – Your Heavenly Mother
I pray you, open the "Gospel" more often, meditate on it, feed yourselves on the Word of my Son, or else you will find eternal death
"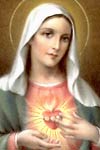 My such beloved children, entrust your families to the divine heart of Jesus and you will save them from all that will happen in these last, negative times. I defend you from Satan, but as for you, seek to do the will of your Father who is in heaven. So many, too many, of my children do not take care to pray to Him who can do all things. They do not account for the risks up against which they are going. They are like the deaf who do not want to hear, but the Word of the Gospel brings you all the knowledge of what you need to save your life. Dear children, read the Word of God, meditate on it within your families. Instruct the ignorant, put into the light what the shadows want to cover from your hearts, from your eyes, from your ears. Seek the truth. Do not be content with useless chatter. Always go deeper into every discourse. Seek the deep meanings in the words that are used to bring you up only to recognize the things of the world. I pray you, open the "Gospel" more often, meditate on it, feed yourselves on the Word of my Son, or else you will find eternal death. Dear children, if I speak to you with such love, it is because like a Mother I want to save all of you from the pains of hell, no one excluded. Pray and make others pray, because you have obstacles to overcome, on the spiritual level, all the more often. Do not have fear. Go forward in the certitude that, in "His Word," you will be victors over all that is human. I am close to you and watch over all that wants to make you fall. I love you and bless you."
January 8, 2020 – Mary, Sent by the Son
Listen to what is not of this world if you want to conquer heaven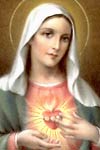 "My dearest children, today my cenacle is turned in the spirit to my Son. Remember that without Him you are like sheep without a shepherd. I bring you to Him and desire that your prayers flow "from the heart. You know it well: to give glory to the Creator, prayer must be fruit that is born from the heart. Be always more aware that the empty word does not bear fruit. I am near you above all to teach you this way of prayer. Listen to what is not of this world if you want to conquer heaven. If you believe, you will see the glory of God and all the saints will make a feast at your return to the Father. What use will be living a few days on earth in the most unrestrained joy just to lose, then, eternal life? In this moment you are like crazy persons, each of you thinks about diversions that can fill the void that encircles your life. Poor children of mine, raise your eyes to heaven and then you will account for your limits. I want all of you with me. Do not disappoint my expectations. Your earth is rejecting all the evil it has had to receive from the human race and, therefore, how do you expect to provide for putting everything back in its proper place? If your knees do not bend to the will of God, you can no longer have eternal salvation, eternal life. My cenacles will serve precisely in recovering what you have lost through your egotism. Pray, my dear children, and I promise you that you will recover all that you have lost. Be always ready to offer good intentions. Be coherent in the faith. Travel down the straight road with the certitude that only thus can you reach life, true life, that which is eternal. I bless you. Listen to my voice."
Jauary 15, 2020 – Merciful Jesus
Truly repent of your sins and I assure you of my forgiveness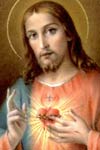 "It is I, dear children, your Jesus of mercy. You have such need of my forgiveness and I, not only do I accept your excuses but I want to heal your wounds, your sicknesses, and I forgive you wishing you not to sin any more. My children, I understand your weaknesses. You are human beings and, as such, imperfect. Draw near to Me often. Repent of all your faults and I will be ready to forgive your penitent hearts. You are living in sinister times. The name of God is offended and defamed, my Most Holy Mother is not recognized for what she truly represents, my Church does not respect my commandments one hundred percent, your churches are half empty, and most of my children are still not aware of how much they are offending Me. I am in your midst and want to offer you my help. Otherwise, your fatigue will not let you resist the continual temptations that the world offers you. Dear children, open your eyes. Raise your gaze toward Me. Look upon my crucified body and meditate in your hearts. You say you love but have you offered your life for love? No, I tell you. All that would be too much for you, but give at least your hearts to your brothers. Offer your hands to those who cannot help themselves. Show the way to those who cannot see and you will see your life change. You will be more content, joy will keep you company, and my love will never leave you. Love my Mother and be certain that your life will change for the better. I am the True Life. No other could give you what I and the Father are giving you. Children, truly repent of your sins and I assure you of my forgiveness."
January 22, 2020 – Jesus, He Who Is
Be obedient to your "Creed," that is, to the Holy, Catholic, Apostolic, and Roman Church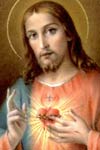 "My daughter, write: I am He who will return among you, at the end of these times. You see how many trials you will have to overcome, and only I will be able to give you the strength to face all that must happen before my second coming on your planet earth. I want to console you for all that you will have to face, but I assure you that if you obey my commands, you will have nothing to fear. As you see, there is no more faith on the earth, there is no more love, and each of my children thinks he can allow himself all that he wants, now and always. Dear children, remember that obedience to my Father and yours will bring you into the Promised Land. Do not do what you like best, but remember that you have been given counsels which you must obey to be able to merit life, that which is true. Dear children, if you obey the counsels that come from on High, I assure you that you will enjoy, for all eternity, that joy that you have not been able to find on earth. The world will never be able to give you what you need to enjoy in your whole spirit, in your soul, there where none of you can reach to know true reality, true life. Be obedient to your "Creed," that is, to the Holy, Catholic, Apostolic, and Roman Church. Dear children, I tell you, you will not turn back from facing the trials of life if you obey my laws. I Am He Who Is. No one else will ever be able to take my Place. I bless you, I protect you from every evil spirit."
January 29, 2020 – Mary, She Who Will Win
Pray and have others pray, because your enemy is working greatly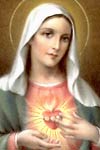 "My dear children, I bring you the blessings of my Son, Jesus. Pray and have others pray, because your enemy is working greatly. Pray, use often my weapon otherwise he will have the final victory. I do not want to dishearten you, but to spur you on in prayer, because time is running quickly and you run the risk of falling into his fires. Pray so that it change, with you and for you, this wind that brings only violence, hatred, and sin. Ask often for my help. I want to help you but you, call upon me often and I will not let you down. I want the salvation of all my children, but the salvation of those dear to you depends also on you. Above all, pray and invoke salvation for all your young. Too many entertainments and little prayer. Too much envy and jealousy and little altruism and little love. Unfortunately, you will no longer have joy until you understand all this. Your values are no longer of benevolence, but only of looking for carrying everything over to your side. I pray you, seek justice, truth, and love. Only then can you recover all the goods that used to enrich your healthy existence. Continuing to offend the Creator, you can no longer enjoy his graces. My dear children, I do not cease to bless you and to intercede for you before the Father, but you, begin living in his Will. When you open your eyes in the morning, your thought should be that of thanks for the day that is still given to you. Raise your eyes and call upon God."
P.S. "You can tell them that soon I will return among you and mine will be the victory."
Source: Valeria Copponi
Fr. Michel Rodrigue explaines The Events of the End Times
Do you want a quick overview of the end times? Then read "The great events of purification will begin this fall". If you want all the details of the unfolding events, then go to "Virtual Spiritual Retreat with Fr. Michel Rodrigue about the End Times".
The truth about the Coronavirus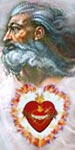 May 1, 2020 - God the Father says: "Today, I invite you to realize that this virus - the coronavirus - is no ordinary disease. It has been created from human ingenuity to specifically target the elderly and physically challenged. This is the plan of future generations to purify the human race around the world. It was released into the general population ahead of schedule - by accident. Those in charge were waiting for less capable government officials in your country (USA) to be in office. Nevertheless, proposed harm is being unleashed on the whole human race."
"I tell you these things to help you to realize the underlying evil at work and hidden in hearts these days. You cannot be confounded by any turn of events. Over all situations, I am in Dominion. No one will be given power over you that is more powerful than your Eternal Father. Therefore, be emboldened with this knowledge. If you persevere in Truth, you have loaded your weapons against what seems to be and discharged them with Truth." (Source: Holy Love)
Help the Lord spread His voice, time is running out
Please help spread these messages of faith, hope, salvation,
defense
against evil (by email, printing, Facebook, Twitter, and other media) to your loved ones, your friends, and all the people you may meet, who seek salvation or who are in danger of being eternally lost. The Lord gives great graces and blessings to those of goodwill who, according to their own possibilities, collaborate with His Plan of Salvation.
Who helps the Lord save a soul predestine his own
, independently from the outcome.