October 15 2018
Call of Jesus of Mercy to his faithful people.
Message to Enoch.
Prepare for the arrival of my two Witnesses 
"My children, my Peace be with you.
My little instrument, I am Jesus of the infinite Mercy, who today speaks to this ungrateful and sinful humanity. I am the God of Mercy who is waiting all sinners with open arms, without distinction of races, creeds, or religions, to forgive them if they repent and come to Me, with contrite and humiliated hearts. Once again, I say unto you: outside of Me, there are no more gods. I am the Alpha and the Omega, the One and Triune God, who manifests Himself to you as a Father and as a Judge.
I am in my Father and my Father in Me, who sees Me, sees my Father. We are one God in Trinitarian Unity, Father, Son, and Holy Spirit, who unite us in Love. I am Jesus of Mercy who speaks to you through this messenger of ours; listen to my Prophet, he is my Voice, speaking to the desert of your hearts. Enoch, he will guide you through the desert of purification, listen and follow the instructions we will send you through our messenger, so that tomorrow you can arrive safely at the doors of the New Creation.
My messages of salvation of these end times, are spiritual nourishment for my flock, my messages are the compass that will guide you through the desert of purification; they are the hope that will keep you steadfast in faith, in those days of spiritual struggle. The words of my messages of salvation are: Way, Truth and Life, which you must follow and put into practice so that you may save your life tomorrow. Listen then to my Messenger of Good News, for he brings hope and salvation to my People. Rejoice, mountains and hills, Rejoice, my flock, for the feet of the messenger of Good News, will soon walk through nations, cities, valleys and paths, bringing the Good News to a People who will walk through the desert, persecuted and harassed.
My messenger will speak to the heart of the Gentiles and will strengthen them in faith, and my People Israel for his preaching will convert. My children, as Jonah was a sign for the Ninivites, so Enoch too, will be (a sign) for my People of these end times. My messenger has been passed through the furnace of tribulation and I am shaping him like clay in my hands, so that together with Elijah, they can take my People to the final victory. Just as Moses, it is almost ready the stone, the spirit of my Witness will soon walk among you. Rejoice People of mine, and provide all your assistance and cooperation to my two Witnesses, for they are the candlesticks that will guide you through the desert, shining the path of your lives with the Word of God.
Very soon, my Chosen Nations will know about them, they will give testimony of God and you will know People of mine, who are my messengers for the works and wonders that in my Name they will do. Mercy and justice will accompany them, they will be a blessing to my People and Justice and chastisement for the wicked ones. Prepare yourselves, People of mine, for the arrival of my two Witnesses, after my Warning you will know them.
My Peace I leave you, my Peace I give you. Repent and convert, for the Kingdom of God is near.
I am your Beloved, Jesus of Infinite Mercy.
Let my messages be known in all the ends of the earth."
Source: mensajesdelbuenpastor
Fr. Michel Rodrigue explaines The Events of the End Times
Do you want a quick overview of the end times? Then read "The great events of purification will begin this fall". If you want all the details of the unfolding events, then go to "Virtual Spiritual Retreat with Fr. Michel Rodrigue about the End Times".
The Rosary is the weapon of these times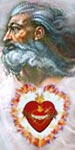 God the Father: "Children, the best way to change the conscience of the world and this country (U.S.A.) in particular is much prayer and many sacrifices. You may not see the effects of your efforts but persevere and do not be discouraged. Use your Rosaries as the mighty weapons that they are. A Rosary said from the heart is more powerful than any weapon of mass destruction. The Rosary is the weapon of these times. Do not let the daily news frighten you. Often, what you hear is not the Truth and only meant to influence your opinions..." (Read more..)
The truth about the Coronavirus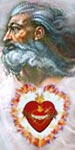 May 1, 2020 - God the Father says: "Today, I invite you to realize that this virus - the coronavirus - is no ordinary disease. It has been created from human ingenuity to specifically target the elderly and physically challenged. This is the plan of future generations to purify the human race around the world. It was released into the general population ahead of schedule - by accident. Those in charge were waiting for less capable government officials in your country (USA) to be in office. Nevertheless, proposed harm is being unleashed on the whole human race." (Read more...)
Help the Lord spread His voice, time is running out
Please help spread these messages of faith, hope, salvation,
defense
against evil (by email, printing, Facebook, Twitter, and other media) to your loved ones, your friends, and all the people you may meet, who seek salvation or who are in danger of being eternally lost. The Lord gives great graces and blessings to those of goodwill who, according to their own possibilities, collaborate with His Plan of Salvation.
Who helps the Lord save a soul predestine his own
, independently from the outcome.