December 07 2019
Call from St. Michael to the People of God.
Message to Enoch.
Prayer to the Sword of Saint Michael the Archangel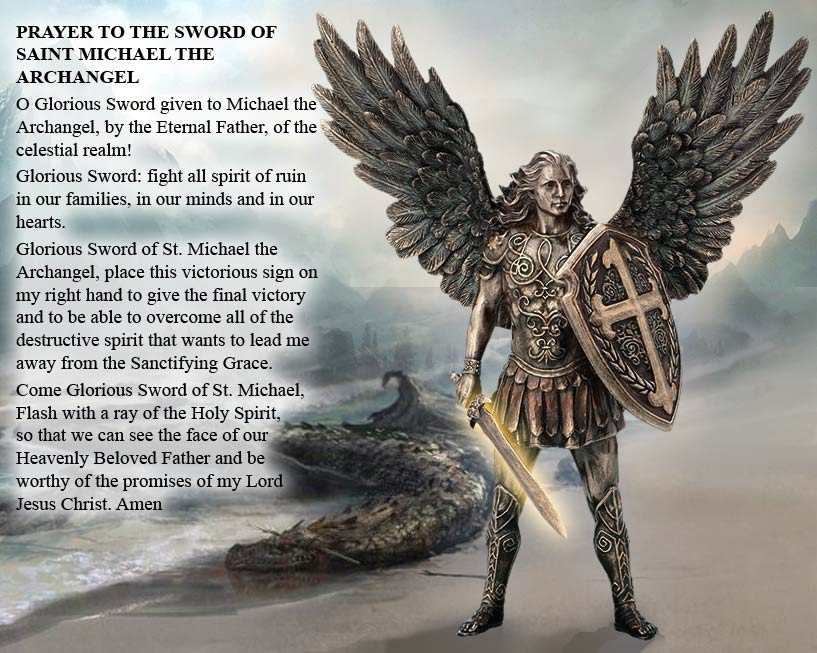 PRAYER TO THE SWORD OF SAINT MICHAEL THE ARCHANGEL
O Glorious Sword given to Michael the Archangel, by the Eternal Father, of the celestial realm!
Glorious Sword: fight all spirit of ruin in our families, in our minds and in our hearts.

Glorious Sword of St. Michael the Archangel, place this victorious sign on my right hand to give the final victory and to be able to overcome all of the destructive spirit that wants to lead me away from the Sanctifying Grace.

Come Glorious Sword of St. Michael, Flash with a ray of the Holy Spirit, so that we can see the face of our Heavenly Beloved Father and be worthy of the promises of my Lord Jesus Christ. Amen
Full message (here)
Source: mensajesdelbuenpastor
Help the Lord spread His voice, time is running out
Please help spread these messages of faith, hope, salvation, defense against evil (by email, printing, Facebook, Twitter, and other media) to your loved ones, your friends, and all the people you may meet, who seek salvation or who are in danger of being eternally lost. The Lord gives great graces and blessings to those of goodwill who, according to their own possibilities, collaborate with His Plan of Salvation. Who helps the Lord save a soul predestine his own, independently from the outcome.
The truth about the Coronavirus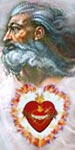 May 1, 2020 - God the Father says: "Today, I invite you to realize that this virus - the coronavirus - is no ordinary disease. It has been created from human ingenuity to specifically target the elderly and physically challenged. This is the plan of future generations to purify the human race around the world. It was released into the general population ahead of schedule - by accident. Those in charge were waiting for less capable government officials in your country (USA) to be in office. Nevertheless, proposed harm is being unleashed on the whole human race."
"I tell you these things to help you to realize the underlying evil at work and hidden in hearts these days. You cannot be confounded by any turn of events. Over all situations, I am in Dominion. No one will be given power over you that is more powerful than your Eternal Father. Therefore, be emboldened with this knowledge. If you persevere in Truth, you have loaded your weapons against what seems to be and discharged them with Truth." (Source: Holy Love)