MESSAGE FROM THE BLESSED VIRGIN MARY
TO HER BELOVED DAUGHTER LUZ DE MARIA
JULY 2, 2018
Pray the Holy Rosary
"Beloved children of My Immaculate Heart:
THE PATH OF MY CHILDREN IS DIFFICULT IN THIS SEA OF MULTIPLE IDEOLOGIES, RELIGIONS AND SECTS, ALTHOUGH BY THE HAND OF MY SON AND FULFILLING THE LAW OF GOD, BOUND TO THE WORK AND ACTION OF MY SON, DIFFICULTY IS TRANSFORMED INTO AN OBSTACLE TO BE OVERCOME IN ORDER TO BE PERFECTED IN BEING TRUE CHRISTIANS.
THE PATH IS NOT EASY, BUT IT CAN BE TRAVELLED WITH FAITH.
I keep you within My Immaculate Heart to protect you, as and when as you allow Me.
I AM "QUEEN AND MOTHER OF THE END TIMES".
Of that in which you are living and which seems so mangled, leading most of Humanity to look at life without respect, a fruit of man's estrangement from God. And when the human creature turns away from God, it becomes lost within the worldliness and sin that is offered to it, and at this instant man, unprotected by his conscience and discernment, falls into licentiousness and forgets God, falling into the hands of the evil oppressor.
Beloved children: it is difficult for man to discern in the midst of so much deceit that makes him fall prey to sin and to that which goes against human nature. So many innocents are prey to terror, to the pain inside the maternal womb where they are destroyed in order to be aborted! How much anguish Humanity is experiencing! How much detachment and inability to share others' pain!
WHO HAS ROBBED MAN'S HEART OF LOVE? Nobody, man himself has come to this point by his own decision, by deciding to live by false gods that have robbed him of the capacity for fullness of feelings and has hardened them to the core.
I hear you preach, recalling the Flood, the Tower of Babel, Sodom and Gomorrah, (cf, Gen 7; 11; 19) but this action and work of modern man has no comparable paradigm; you await apostasy, and this is what My children are experiencing – they have moved away spiritually and morally from the Most Holy Trinity, from everything Divine, from the Sacred. Humanity, by renouncing obedience to God, turns away from Him, and when this happens, chaos preys on everything and discord becomes contagious until it seriously fractures the foundations of every institution and still more the institution of the Church, that ought be a model of holiness and a rudder directing My Son's People.
The human being has great inner strength for remaining within the good, for fighting evil or for uniting with evil; the multiplicity of concepts that man employs at his convenience has led him to conceive reasoning that is in error and harmful for the soul, with the great innovations and modernism of this century, which will be remembered in the history of Humanity as the blackest that man could have experienced, as he has accepted impiety and renounced God by accepting the rules of evil.
Faced with such cruelty, will there be human beings who deny that they are living the instants prior to the End Times?
BELOVED CHILDREN OF MY IMMACULATE HEART, THESE IMMINENT INSTANTS OF DISOBEDIENCE AND REJECTION OF GOD INDICATE THAT THE PUBLIC APPEARANCE OF THE ANTICHRIST HAS NOT HAPPENED, BECAUSE THE ONE WHO IS HOLDING BACK THE ANTICHRIST'S PUBLIC ARRIVAL IS IN FORCE AT THIS INSTANT.
Beloved children:
I SUFFER AT THE OFFENSES TOWARDS MY SON IN THE BLESSED SACRAMENT, IN HIS REAL AND TRUE PRESENCE. THOSE WHO DO NOT BELIEVE IN THE MIRACLE OF TRANSUBSTANTIATION WISH TO DIMINISH THIS SACRAMENT OF LOVE UNTIL THE EUCHARIST COMES TO DISAPPEAR FROM THE CHURCH, BEING THE GREATEST THING THAT THE CHURCH POSSESSES AND THE DEFENSE AGAINST EVIL.
Beloved children of My Immaculate Heart, be true children of My Son.
Pray My children, pray for all those who, belonging to groups or associations within the Church, work and act against the Church.
Pray My children, pray for Russia, it will suffer through Nature.
Pray, My children, pray for Guatemala, its suffering does not stop.
Pray My children, pray for Great Britain, man brings terror.
Pray My children, pray, the signs in Heaven will not delay.
As a Mother I keep you attentive to events, and at the same time I call you to be bound to My Son and to be committed to good.
Pray the Holy Rosary, My Son grants great graces, do not be indifferent to the pain of others and work within yourselves so that you are bearers of My Son's Love.
DO NOT FEAR, MY CHILDREN, THE PEOPLE OF GOD WILL ARISE WITH THE STRENGTH OF THE MOST HIGH.
I bless you with My Love, I protect you with My Mantle.
Mother Mary."
HAIL MARY MOST PURE, CONCEIVED WITHOUT SIN
HAIL MARY MOST PURE, CONCEIVED WITHOUT SIN
HAIL MARY MOST PURE, CONCEIVED WITHOUT SIN
Source: Revelaciones Marianas
Help the Lord spread His voice, time is running out
Please help spread these messages of faith, hope, salvation, defense against evil (by email, printing, Facebook, Twitter, and other media) to your loved ones, your friends, and all the people you may meet, who seek salvation or who are in danger of being eternally lost. The Lord gives great graces and blessings to those of goodwill who, according to their own possibilities, collaborate with His Plan of Salvation. Who helps the Lord save a soul predestine his own, independently from the outcome.
The truth about the Coronavirus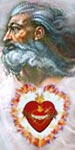 May 1, 2020 - God the Father says: "Today, I invite you to realize that this virus - the coronavirus - is no ordinary disease. It has been created from human ingenuity to specifically target the elderly and physically challenged. This is the plan of future generations to purify the human race around the world. It was released into the general population ahead of schedule - by accident. Those in charge were waiting for less capable government officials in your country (USA) to be in office. Nevertheless, proposed harm is being unleashed on the whole human race."
"I tell you these things to help you to realize the underlying evil at work and hidden in hearts these days. You cannot be confounded by any turn of events. Over all situations, I am in Dominion. No one will be given power over you that is more powerful than your Eternal Father. Therefore, be emboldened with this knowledge. If you persevere in Truth, you have loaded your weapons against what seems to be and discharged them with Truth." (Source: Holy Love)