Please read all the messages from begin to end
Monday, December 2, 2019:
Jesus said: "My son, I am showing you a graphic sign of this wind and fire in how powerful My Word is to heal and change cold hearts. In order for My Word to be effective in someone's life, that person needs to be open to listen and act on My Word. The person, who desires a healing, needs to have faith in Me that I can heal people. The centurion understood the power of My authority when he related to Me how he understands how My Word could heal his servant without Me even being there. He had so much faith in My Word of healing that I remarked: 'I had not seen such faith in all of Israel.' All of My people need to have this strong faith, just as you repeat the centurion's words at every Mass. 'Lord, I am not worthy that you should enter under my roof, but only say the Word and my soul will be healed."
Jesus said: "My people, this vision of white steps leading up to an altar for Mass, is a sign of how you need to offer everything you do up to Me as your personal sacrifice each day. I love all of you so much, and you are spending quality time with Me in Adoration of My Eucharist. Put your trust in Me every moment, so I can guide you through your trials of life. I desire that all of My faithful should make time for Me in their Adoration hours. I need to be the center of your lives, so you can fulfill the mission I have given to each of you. Unless you are listening for My Word, it will be difficult to communicate My Will to you. I have created all of you in My Image, and your souls are beautiful creations to Me. I long to lead all of you home to Me in the mansions of heaven that I have prepared for you. Have no fear of anything in this life because I will protect you from the evil ones. Your prayers are like spiritual music to Me. So continue your daily prayers for sinners and the souls in purgatory. I rain down My graces on all of My adorers."
Tuesday, December 3, 2019:(Lise Farnand's Mass, St. Francis Xavior)
Jesus said: "My son, you were thankful for the life of your friend, Lise. In the vision of the Era of Peace you are seeing the animals not eating each other, as there will no longer be the survival of the fittest. In other words you will be vegetarians and eating from the Tree of Life, which will allow you to be younger and live a long life in the Era of Peace. Only My believers will survive the tribulation, and I will bring them into My Era of Peace as a reward for their faithfulness. You are not seeing justice now, but after I cleanse the earth from the evil ones, then you will no longer have the influence of the devil. Because of this, you will be able to perfect yourselves as saints ready for heaven, when you die. Trust in Me to protect you during the tribulation."
Jesus said: "My son, you are blessed that you will have a priest at your refuge during the troubled time. It will be a blessing to have daily Mass during the tribulation. You will also have a priest to hear Confessions as well. You have heard your priest friend tell you that he will be building his second monastery during the troubled time. He also sees a blank for going to conferences after February. Since he will start building his second monastery about June of next year, you could see more signs of the tribulation coming very soon. My Warning has to happen before the tribulation, so all sinners will have a chance to be saved from their sins. My people need to be prepared in their souls with frequent Confession so they are ready to meet Me in their Warning at their mini-judgment. It is good that you have your refuge prepared to receive My faithful when I give them the word to come. Be watchful of the worldly events, because the one world people are doing everything to try and remove your President from office. I love all of My people, and I will be sending My angels to protect My refuges and the people in them. Have no fear of the evil ones, because My power is greater."
Wednesday, December 4, 2019:
Jesus said: "My son, this vision of a propeller of an airplane spinning around at a fast speed, is another sign of My coming Warning. The fast speed means that it is approaching quickly. This will be a mini-judgment for all sinners, as they will see Me and know how they have offended Me with their sins. Even as you see more messages on My Warning, this in itself is another indication of how close it is. My refuge builders need to finish up their preparations, or My angels may have to finish it for them. As more people come to My refuges than My builders have prepared, My angels will have to expand their facilities either on more land, or add on to their existing structures. Have no fear because you all will have your own place, and I will multiply your food, water, and fuels for you to survive the coming tribulation."
Jesus said: "My son, you were fortunate to have your friend go throughout your house and point out objects that had demons connected to them, even when she was on the phone. Two objects, a rug and a light, were antiques and we removed them from our house. Beware of antiques that could have demons associated with them. You remember a rocking chair, used in seances, that caused evil and divorce in a family. The people even had trouble in disposing of the chair. Your friend also pointed out how the Disney DVD movies either had curses or had demons associated with them. We threw out all the Disney DVDs. In our bedroom the friend pointed out a red top of my wife that appeared to her as a strawberry. She also said my wife's carry-on bag had evil spirits attached to it. We have since put all of these items out of our house. There are some people who have gifts to sort out demon possessed items, and you are happy to be free of what evil things were found. I am giving you this message to confirm the demons being cleansed, and to be an example of what evil things could be in everyone's house. Pray your St. Michael prayer in the long form to protect yourselves from the demons. You also remember how you had to exorcize your chapel with the priest from the thousands of flies that were in your new chapel. This was the Beelzebub demon who is called the lord of the flies. Trust in My power over these demons that can be exorcized from your house."
Thursday, December 5, 2019:
Jesus said: "My people, in today's Gospel (Matt. 7:21-27) I was stressing how important it is to do the Will of My Father in order to enter heaven. 'Everyone therefore who hears My words and acts upon them, shall be likened to a wise man who built his house on rock. And everyone, who hears My words and does not act upon them, shall be likened to a foolish man who built his house on sand.' It is also important to have a solid foundation for your faith, like the rock of St. Peter, on whom I built My Church. Only follow the words of My apostles, and you will truly be following My Word. But you must act on My Word in your good deeds to show Me that you are sincere in your faith. You will need this strength in your faith to endure the coming tribulation. Those people, who are weak in their faith, will be swept away like the house built on sand that was destroyed by the wind."
Prayer Group:
Jesus said: "My people, you are just getting out your Christmas decorations. Some people put out secular lights, reindeer, and Santa Claus. My son, you put out your outside Nativity scene for many years along with your Christmas lights. You also have a Nativity scene in your chapel along with your old Christmas tree in the living room. It is better to emphasize Nativity scenes because I am the reason for the feast of Christmas. St. Joseph and My Blessed Mother are also important characters of the Holy Family. Rejoice in this feast, even though your shop keepers are out to make money on it."
Jesus said: "My people, I warned you that you would see a more severe winter, and you are seeing more snow and cold for the year. When you go out for your talks, you will need to remember this trial that you are experiencing. Pray your St. Michael prayer (long) for safe travel."
Jesus said: "My people, it is a struggle to travel as you do, but traveling in ice and snow takes some extra planning and patience for deicing the planes. I hear your prayers, and I will send you My angels to keep your trips safe. You have been traveling with your priest friend, and it is good to have daily Mass. I thank all of My conference speakers for all they have to endure to get to their venues. The people are blessed to hear your messages from Me."
Jesus said: "My people, you are seeing the opposition party continuing to pursue impeachment of your President, even though it would be hard to pass this through your Senate. This has been a huge spending of time on a political effort to try and remove your President from office. This is being pushed by the one world people, but it has only been a harassment of your President. As you have another election coming in 2020, it is hard for your President to carry out his Presidential goals. Pray for your President's safety and for peace in your country."
Jesus said: "My son, I gave you a message that you had to do more to fight abortion in your country. So now you will be protesting regularly at these clinics. I told you the more people who protest, the less women who will want to visit these clinics for abortions. I desire more faithful who could follow your example in protesting abortion. You are trying to defend My babies from being aborted, and I am thankful for all protesters and their prayers to try and stop your country's abortions."
Jesus said: "My people, every time you pray to Me in your Adoration hours, you are given great graces for your intentions. You will soon be praying tomorrow and fasting against any worship of any worldly gods and goddesses of the evil ones. You also will be praying for no heresies to come out of your Amazon synod. Your prayers are needed to counter the black masses, hexes, and cult meetings of the evil ones. Pray for your President also to counter the hexes from the witches in your country."
Jesus said: "My people, as you pray and fast this Advent, keep your country's freedom and peace in your prayers. There are people in the opposition party who will do almost anything to prevent your President from being elected for four more years. Your President is battling the deep state and the rich who are supporting the Democrat candidates. You are seeing how such people are trying to buy this election any way they can. I will again send My angels to your voting places and they will work against any fixing of ballots when they are illegal. Pray for the coming election that the pro-life candidates can win in your Congress and that your President can be re-elected."
Friday, December 6, 2019: (St. Nicholas)
Jesus said: "My son, when I said to prepare for the people who I will send to you, I mean be prepared to receive the stadium of people I showed you in previous messages. My angels will extend your house upwards and add to your backyard, even as your granddaughter saw it. You will have many angels building, protecting, and multiplying your food, water, and fuels. I cannot emphasize how necessary it will be to have faith in all that I will do for your people. You have given Me your 'yes' for all the missions I have requested of you. There are not many people who have said 'yes' to this refuge mission. So I will be expanding the few places that have accepted My request. You will have to have a committee of twenty to organize the housing, feeding, and Adoration for the people who come. Be thankful for all of My angel help, and I thank you for taking on this most important project. I will take what little you have and multiply things to accommodate My faithful guests. Trust in Me that everything will work out for the best."
Jesus said: "My people, there are many people who have trouble with their eyes. It is difficult to live in this world without the gift of sight. I appreciated what the two blind men in the Gospel were going through. Because they had faith in My healing, I took pity on them and I healed them. Fortunately, you can wear glasses to see better if you have some vision. People with cataracts or macular degeneration have a harder time seeing. There is also spiritual blindness where some people can see My pictures, but their hearts are not open to My love. You need to pray for these people so they can see My Light, and be open to believing in My miracles. Once people have a small taste of My love, they can be converted. Pray that the sinners who have been blinded by the world's distractions, can have their spiritual eyes opened to Me and start to love Me and their neighbors. The joy of the Christmas Season is too great for people not to see My Light and hear the beautiful songs of Christmas. The angels are constantly giving praise and glory to Me in their songs, so My people can do the same. Open your eyes and see your Savior in the infant baby in the manger."
Saturday, December 7, 2019: (St. Ambrose)
Jesus said: "My people, as you prepare for My birth at Christmas, think of all the other pregnant mothers who are thinking of killing their child by abortion. When you go out to protest abortion at the Planned Parenthood clinics, you are trying to prevent abortion by praying that these mothers will soften their hearts not to abort their own child. Abortion is the greatest sin that you are committing against Me. This is why I have encouraged you to go out and defend My babies. You stand in the cold, but you are offering up your prayers to stop abortions."
Jesus said: "My people, for the last three years you have seen hardly anything done in the House of Representatives, except more opposition hearings to impeach the President that have produced nothing. Your President was duly elected by your people, but the opposition party is still doing everything to try and remove him from office since the day this party gained a majority in the House. These House committees have not uncovered any impeachable offense, but they are trying to make it look like the President did something wrong, and the left media is repeating this false news. The real news will be coming out with indictments against the Democrats for all of their made up stories. The press will not cover this or anything good that your President has done. The Democrats and the press are so partisan and making up stories, that none of their reports are taken as truthful. This year will bring chaos in your streets, because the deep state will do anything to try and overthrow your President. Have no fear because I will win and the evil ones will be cast into hell."
Sunday, December 8, 2019: (Second Sunday of Advent)
Jesus said: "My people, in the first reading from Isaiah, you were again given a description of the Era of Peace when you will see a new Garden of Eden all over the earth. This will be your reward for being faithful throughout the tribulation. In the Gospel you are seeing St. John the Baptist baptizing the people in the Jordan River. He called people to repent of their sins and change their lives for the better. You were singing 'Rejoice' for My coming at Christmas, but you can also rejoice when I will come again into the new Era of Peace. Later today you can do your prayers that you would do on the Immaculate Conception feast of praying Psalm 51 three times with outstretched arms."
Monday, December 9, 2019: (The Immaculate Conception of Mary)
The Blessed Mother said: "My dear children, I am happy that you are celebrating my feast day, even if you had to do it on Monday. You know how it was God's plan to choose me as Jesus' mother. He gave me this gift of no original sin because the place for His nurturing had to be holy. I was sinless my whole life and I was waiting for St. Gabriel's words so I could give my free will 'fiat' to accept Jesus into my womb. It was the Holy Spirit who became my spouse and overshadowed me. I am thankful that I was a part of Jesus' plan of Redemption. This was a blessing for all of mankind when my Son came into the world to be our Redeemer. I lead you to my Son in every way that I can. Give praise and thanks to God for sending His Beloved Son among us for our salvation."
Jesus said: "My son, since you had the money, I asked you to set up some solar panels so you could have some electricity for your refuge. Your on-grid panels are paying for most of your electricity. During your winter season, the panels on your second story roof are usually covered with snow. Since you have a water well that uses electricity to operate your pump to your toilets and sinks, you needed a source of some electricity during the winter. This is why you put another 12 panels on the roof of your new addition. This is an off-grid system on the first floor. Now you could remove the snow and have electricity to run your pump for the well. You also can use this to run your sump pumps and charge your lantern batteries to give you light at night. These latest projects have made you independent even during the winter. My angels will help you to provide enough food, water, fuels, and living quarters for all the people who I will send to you. Be grateful that you have been able to accomplish all the projects that I have given you. Your next project will be how to organize the people to do all the jobs that will be needed for your survival when the people come."
Tuesday, December 10, 2019:
Jesus said: "My people, when you see a volcano erupting, you are seeing another portal to hell. Then the demons can be unleashed on the earth, as more evil results. I will be allowing the evil ones a short reign before I will bring My justice against them, and they will be cast into hell. Be patient for awhile, as you will need to come to My refuges for your protection during the tribulation. My angels will protect you, and multiply your water, food, and fuels. Then I will bring My faithful into My Era of Peace, once the evil ones are removed. You know in the end how I will bring My victory over the Antichrist and the devil."
Jesus said: "My people, you see many stories where people kill others for money, fame, or power. You are seeing rich people trying to bring down your President by impeachment, ruining his businesses, or even assassination. Others are killing their spouses or parents for insurance money or inheritances. All the money and fame in the world will pass away, and these evil ones will go to hell for a brief pleasure. Focus your life on Me, and do not seek to be rich, but share what you have in money, talent, and time."
Wednesday, December 11, 2019: (St. Damasus I)
Jesus said: "My people, I know you are all weak to sin, and you all could be called sinners according to St. John's letters. It is My justice that people have to make reparation due for their sins. You can shorten your purgatory time with your Divine Mercy blessing on Divine Mercy Sunday after Easter. Some people suffer a lot with cancer, diabetes, or other chronic diseases. This can be used to also offset your purgatory time. By suffering your purgatory on earth, you will be able to go straight to heaven. So offer up all of your suffering to Me, and you could shorten your purgatory time. I am a merciful God, but I am also just. Pray that I will have mercy on your soul at your judgment."
Jesus said: "My son, I am showing you this river of fresh water, because it is an absolute necessity for My refuges to have a source of fresh water that My angels can multiply, if you have a lot of people. If a refuge does not have a source of fresh water, then the refuge builder needs to pray specifically for the angels to make a well to supply the water. You, My son, have a 5 gal/min well, but even this will need to be multiplied to give a stadium of people even a small amount of water. Without water you cannot survive, so have your refuge builders obtain a well if they have no other source of water. I told you My angels will supply all of your needs, and water is one of your needs. Give praise and thanks to Me for having My refuge builders supply a safe haven for My faithful."
Thursday, December 12, 2019: (Our Lady of Guadeloupe)
The Blessed Mother said: "My dear children, I appeared to Juan Diego as a pregnant Aztec woman because the Indians were killing their babies as they offered them up to false gods. As a result of this image, many babies were saved from being killed. In today's world you are seeing women aborting their children as they offer them up to the new gods of convenience, and money. You read in the Book of Revelation how I was the woman dressed in the sun. When you look at my image, you see the rays of the sun radiating out from me. My son, you have been to Mexico City to see the original image that was shown to the bishop. This image has been miraculously preserved for over four hundred years. This picture of me makes me the protectress of all the Americas and also an image to stop abortions. You need to work and pray to stop abortions that greatly offends your God."
Prayer Group:
Jesus said: "My people, your President is trying to withdraw from the endless wars in the Middle East and Afghanistan. That is why he was trying to have peace talks with the Taliban. There may be a cease fire for awhile, but the Taliban feels they are winning and they will continue their struggle. It is better to have peace than constant war, so pray for peace."
Jesus said: "My people, the opposition party is finally going to push for their final vote for impeachment, which still does not have a crime, but only guesses and lies about your President. If the House succeeds in their impeachment, then there will be a trial in the Senate. This will only serve to divide your people even more along party lines. Pray for unity in your country and less hate."
Jesus said: "My people, if the opposition party is not successful in their impeachment efforts in the Senate, then they will resort to riots in the streets, and more attempts at assassinating your President. Be prepared for a year of chaos in 2020. You could even see an attempted coup to take over your government. This could bring in the deep state back into power, but they will be fighting the Marines that have been called up by your President to protect the country."
Jesus said: "My people, every year you are seeing more severe storms to test your people. Be prepared for winters that are getting more violent all over your country. Some storms are seeing even hurricane winds that are causing much destruction. Pray for the victims of these storms, that they can find places to live when their homes are destroyed. These natural disasters will get worse if your people get worse in their sins."
Jesus said: "My son, you were having your friend help you in removing demons from your house that were attached to occult cursed objects. You had more objects removed from your house on the second search as you went through the rest of your rooms of your house. You also are seeing addicts to drugs, alcohol, and pornography that are so controlled by demons that the people cannot change their lives. You need exorcisms and deliverance prayers to St. Michael to rid these demons. But the people need to want to stop their addictions in order to be healed."
Jesus said: "My people, many of you are buying gifts and sending out Christmas cards. It is good to have holiday cheer in your gift giving, but it is better to give Me your prayers at My crib to help convert souls from their sins. There are many divisions in some families, but you need to pray to mend these families from any hate or jealousies. This season should be one of peace and love among all of your people. Pray for your country that your divisions can also be healed."
Jesus said: "My people, the Antichrist and the demons will soon have their hour of control all over the earth. This reign of evil is another punishment for your abortions and sexual sins. Have no fear because My power is greater than the demons and evil people. When your lives are in danger, I will call My faithful to My refuges for your angel protection from these evil ones. My angels will not allow the evil ones to enter My refuges, nor harm My faithful at My refuges. Have patience and hope through the tribulation, and you will have your reward in My Era of Peace."
Friday, December 13, 2019: (St. Lucy)
Jesus said: "My people, you all are well aware of praying to St. Lucy for problems of the eyes. Many people take their sight for granted, until something like cataracts interferes with their sight. You have seen your wife and her brother have to deal with operations on their eyes for cataracts. When you get older, you sometimes require glasses to see small print. Be thankful to Me for your gift of sight, and you can ask St. Lucy's intercession for your eye problems."
Jesus said: "My people, I have given you several messages that your enemies would launch a nuclear EMP attack on your nation. You may be able to knock down some missiles with your anti-missiles. Some missiles will get through your defenses, and they will strike some of your cities and take out your electric grid. Your submarines will launch a first strike to take out the electric grids in China, Russia, North Korea, and Iran. If much damage occurs in your cities, a second attack from your submarines would be on the major cities and military sites of your enemies. This will happen after the Warning, and I will call on My faithful to come to My refuges before such an attack. Many people could be killed in such a nuclear battle. All of My faithful will be protected at My refuges by My angels, so have no fear of such an attack."
Saturday, December 14, 2019: (St. John of the Cross)
Jesus said: "My son, I told you how angels are present at every Mass to give honor and praise to My Real Presence in the Host. In the vision I am showing you how I am filling every church at Mass with angels in the empty seats. It reminds you of the parable of the king who invited people to his feast. (Mark 14:15-24) Many gave excuses not to come, so the king brought people in off the road to fill his banquet table. In every Mass I also fill the church with My angels to take the place of those who were invited, but did not want to attend. So at every Mass I have a full church to honor My Holy Presence. Give thanks and praise to Me for inviting you to daily Mass. I will give My daily Mass people extra graces for filling My church to receive Me in Holy Communion."
Jesus said: "My people, you remember how the king had the four Jews placed in a fiery furnace because they would not bow down to the king's statue. My people will also face threats from the evil ones when you refuse to take chips in the body, and you refuse to worship their evil gods. When these evil ones threaten your lives, I will call My faithful to My refuges where My angels will prevent these evil ones from harming you. Do not worry about threats to your lives for continuing to believe in Me, because I will protect you. Remain faithful to Me and refuse to take any chips in the body, because I will provide your food, water, and fuels that you will need to survive. Trust in My power to also multiply your needs so all the people at My refuges will be protected and supplied with their needs. Call on My angels to protect you whenever the evil ones threaten you."
Sunday, December 15, 2019:(Third Sunday of Advent-Gaudete Sunday)
Jesus said: "My people, this is a Sunday for rejoicing on Gaudete Sunday. Even as you are preparing for My coming at Christmas, your priest was talking about My second coming, when I will judge the people after the tribulation. It will be after this first judgment that I will send the evil ones to hell, and I will bring My faithful into My Era of Peace. You will rejoice even more when there will be no more evil influence, and you will live a long time in a younger looking body. In any event, you will always be happy in My Presence, as I protect you from the evil ones."
Monday, December 16, 2019:
Jesus said: "My son, in the first reading you hear about an 'Utterance' from the Book of Numbers. You remember this word from Jonathan Cahn's book of the 'Harbingers' when this phrase referred to how three politicians quoted Isaiah 9:10 which is a judgment upon America. After the planes crashed into the Twin Towers on 9-11-01, your people were quick to want to rebuild the Freedom Tower, but without repenting of your sins that caused this destruction. Your President Obama placed this quote in your Freedom Tower. 'We remember, we rebuild, we come back stronger.' This Tower was built in defiance of the judgment quotation of Isaiah 9:10. I told you before that since you were really defying My judgment, that this Tower will also be brought down with a future destruction. Pray for the faithful people of New York City that they will be warned in advance to leave this city before the destruction will come."
Jesus said: "My people, after the Warning, you could see a limited nuclear war that would only target the main cities and military targets. Before such a war, I will warn all of My faithful all over the world to come to My refuges of protection. My refuge angels will put a shield over all of My refuges, and they would not let even nuclear weapons harm My faithful. Those people, who would die in such an attack, would not be My believers. The evil people would die either from a nuclear war, or by My Comet of Chastisement. After My victory over the Antichrist, all of the evil people will be killed and cast into hell. My faithful will then be placed in My Era of Peace where they will live a long time. Do not be afraid of the evil ones, because they will soon be cleansed off the earth and cast into hell. Trust in Me to protect My people, even though some may be martyred for their faith."
Tuesday, December 17, 2019:
Jesus said: "My people, I am showing you a dark cloud of evil over you, with an eye of a hurricane as you look up. Just as you are about to celebrate My birth at Christmas, the evil ones are planning a celebration of their own. I have put your President in office as a short reprieve from your deep state. But now the evil ones are fighting back with this impeachment. Be prepared if your deep state cannot remove your President from office. They will resort to violence to try and take over your government. You could see your military protecting your President from the socialist evil mob. The socialists are well aware of how the czar in Russia was overthrown, and they may try this attempt to gain power. You could even see a civil war between the conservatives and the communists. I mentioned before how 2020 will be a year of chaos, as the deep state will fight your current Administration. If your lives are in danger, I will call My faithful to My refuges of protection. In the end you will see My victory, so have patience during this storm of evil."
Source: John Leary
The truth about the Coronavirus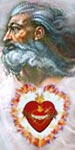 May 1, 2020 - God the Father says: "Today, I invite you to realize that this virus - the coronavirus - is no ordinary disease. It has been created from human ingenuity to specifically target the elderly and physically challenged. This is the plan of future generations to purify the human race around the world. It was released into the general population ahead of schedule - by accident. Those in charge were waiting for less capable government officials in your country (USA) to be in office. Nevertheless, proposed harm is being unleashed on the whole human race."
"I tell you these things to help you to realize the underlying evil at work and hidden in hearts these days. You cannot be confounded by any turn of events. Over all situations, I am in Dominion. No one will be given power over you that is more powerful than your Eternal Father. Therefore, be emboldened with this knowledge. If you persevere in Truth, you have loaded your weapons against what seems to be and discharged them with Truth." (Source: Holy Love)
Help the Lord spread His voice, time is running out
Please help spread these messages of faith, hope, salvation,
defense
against evil (by email, printing, Facebook, Twitter, and other media) to your loved ones, your friends, and all the people you may meet, who seek salvation or who are in danger of being eternally lost. The Lord gives great graces and blessings to those of goodwill who, according to their own possibilities, collaborate with His Plan of Salvation.
Who helps the Lord save a soul predestine his own
, independently from the outcome.