MESSAGE FROM OUR LORD JESUS CHRIST
TO HIS BELOVED DAUGHTER LUZ DE MARIA
JUNE 12, 2018
Pray for the Middle East, terrorism does not delay
"My Beloved People:
I SEEK YOU AS THE DEER SEEKS FRESH WATER. (Cf. Ps 41 (42), 1-2)
My Heart beats for each one of you, My Body and My Blood are present at every Consecration, out of love for My children.
My beloved People, out of love I send you My Angelic Legions to defend you against evil; you know full well that I do not prevent you from using your free will, therefore those who wish to come near Me have all the necessary assistance to do so.
MY MOTHER, WHO LOVES YOU INFINITELY, DOES NOT HOLD BACK, SHE WANTS ALL MY CHILDREN TO BE SAVED. SAINT MICHAEL THE ARCHANGEL WITH HIS ARCHANGELS AND ALL THE HEAVENLY LEGIONS ARE WAITING FOR A REQUEST FROM YOU IN ORDER TO INTERCEDE, TO ACT IN ASSISTING MY CHILDREN.
My People, the struggle of this instant involves the spiritual, as the goal of the devil is that mankind rebels and acts as it is acting at this instant: against My Will.
The determination of great and powerful entities has been directed, from times past, to diverting the correct action and work of man, causing him to rebel against Me.
THEIR MOTTO IS TO REDUCE THE WORLD POPULATION AND ABORT INNOCENCE; IN THIS WAY SATAN IS ENABLED TO ACT RAPIDLY.
THIS CALL IS NOT APOCALYPTIC! WHAT IS HAPPENING IS TO BE FOUND REVEALED IN HOLY SCRIPTURE (cf. Lk 17, 20-36, Mt 24, 23-35, Lk 21, 25-28), but man does not know Me in depth and those who have studied Me do not acknowledge that I continue speaking to My People, even though I had already announced this to My prophets and to My disciples in ancient times (cf. Mt 28,20b; 1 Pet 1,19).
They want Me to be a God of the past so that in the present Humanity, appealing to My Mercy, would work and act as children of satan and not as My children must work and act. My Mercy is present and it is infinite, but the human creature must repent of its evil works, of its wrongdoing in order to come to My Mercy.
MY MERCY IS FOR EVERYONE, EVEN IN THE LAST INSTANT I HOLD IT OUT BEFORE MY CHILDREN, WAITING FOR REPENTANCE, WAITING FOR YOU TO CALL ME, WAITING FOR A WORD, A FEELING, A THOUGHT.
YOU HAVE COME TO DENY THE EXISTENCE OF HELL: THIS, CHILDREN, MUST MAKE YOU MEDITATE…
WHO IS TO BE FOUND BEHIND EVERYTHING THAT FACILITATES MAN'S ACTION AGAINST THE DIVINE LAW?
Men suffer thirst and hunger for My Word. My sons, My priests, My servants, My faithful ones must bring their brothers and sisters closer to Me and it is not because of speaking to them of hell that My children will walk away, but all My People must have clarity so that they choose which path to take.
I do not want My children to be lost, My People have risen up and will rise up by My Hand, by the Hand of My Mother and by the hand of My Heavenly Legions.
MY MOTHER WILL CRUSH THE HEAD OF SATAN, BUT MY PEOPLE MUST KNOW THAT GOOD EXISTS AND EVIL EXISTS, THAT HEAVEN IS THE PROMISE FOR MY FAITHFUL CHILDREN AND HELL IS READY TO BURN THE TARES.
Pray, My children, pray for Spain, so that it returns to Me.
Pray My children, pray for Ecuador, it will be forcefully shaken and its volcanoes awaken.
Pray My children, pray for the Middle East, terrorism does not delay.
My People, how you wander without finding true happiness! How many human creatures rebel against everything, without seeing that they rebel against themselves, against their own nature, against being human creatures!
MY PEOPLE, WHAT HAVE YOU DONE TO YOURSELVES? I SEE YOU INDIFFERENT FACING SO MUCH EVIL…
COME BACK TO ME, BE FAITHFUL, BE MY CHILDREN IN SPIRIT AND TRUTH.
I bless you, do not give up to being faithful. I love you.
Your Jesus."
HAIL MARY MOST PURE, CONCEIVED WITHOUT SIN
HAIL MARY MOST PURE, CONCEIVED WITHOUT SIN
HAIL MARY MOST PURE, CONCEIVED WITHOUT SIN
Source: Revelaciones Marianas
Help the Lord spread His voice, time is running out
Please help spread these messages of faith, hope, salvation, defense against evil (by email, printing, Facebook, Twitter, and other media) to your loved ones, your friends, and all the people you may meet, who seek salvation or who are in danger of being eternally lost. The Lord gives great graces and blessings to those of goodwill who, according to their own possibilities, collaborate with His Plan of Salvation. Who helps the Lord save a soul predestine his own, independently from the outcome.
The truth about the Coronavirus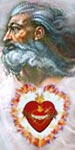 May 1, 2020 - God the Father says: "Today, I invite you to realize that this virus - the coronavirus - is no ordinary disease. It has been created from human ingenuity to specifically target the elderly and physically challenged. This is the plan of future generations to purify the human race around the world. It was released into the general population ahead of schedule - by accident. Those in charge were waiting for less capable government officials in your country (USA) to be in office. Nevertheless, proposed harm is being unleashed on the whole human race."
"I tell you these things to help you to realize the underlying evil at work and hidden in hearts these days. You cannot be confounded by any turn of events. Over all situations, I am in Dominion. No one will be given power over you that is more powerful than your Eternal Father. Therefore, be emboldened with this knowledge. If you persevere in Truth, you have loaded your weapons against what seems to be and discharged them with Truth." (Source: Holy Love)