November 24, 2014
Urgent call of St. Michael to the children of God
Pray for the blessed souls in Purgatory
"Hallelujah, Hallelujah, Hallelujah, Glory to God, Glory to God, Glory to God.
Brethren, be prepared, do not delay your conversion any more, hurry up and retake as soon as possible the path to salvation, because when you least think about it, you will find yourself in eternity; I ask you foolish ones: what will you answer my Father when you arrive at his presence?
Do not keep on saying that nothing is going to happen, because I tell you, everything that is written will be fulfilled and many souls for their lack of faith and commitment are going to live a very painful experience in their passage through eternity.
What a sadness that these souls have to know the suffering in order to mature in faith and not to put in doubt the existence of God!
Pray brothers for the blessed souls in Purgatory, because they need your prayers, fasting and penances, in order to be liberated. There are millions of souls that have spent many years of your time in Purgatory, because no one ever remembered to pray for them.
There are souls who only need you to offer for them a Holy Mass, a Holy Rosary or a work of charity, to get out of the Purgatory; these souls are in a waiting place, they are called the waiting souls; remember them in your prayers so that they may enjoy the eternal Glory.
There are other souls who need to be forgiven by their relatives or by the people here on earth in order to be able to go up to the different levels of Purgatory. If any of you received some offense by any of these souls, I, Michael, I ask you that for charity, you forgive them so that they can benefit from all the Holy Masses that are offered in the world for the eternal rest of the souls.
The lack of forgiveness increases the purification time in purgatory; remember brothers that the spiritual world is very different from your earthly one. In eternity the Divine Justice rules and all your evil deeds here on earth must be repaired in the different levels of the Purgatory.
As guardian of souls, I ask all those who walk in this world without God and without law, to reconsider and to retake as soon as possible the path of love, forgiveness and reparation, so that when you reach eternity you do not have to spend a long stay in Purgatory.
There are many souls in the depths of the Purgatory that did not get condemned because of the Mercy of My Father; souls that in this life did not remember God nor of their neighbor and they went through this world doing evil; but at the time of their death some were able to repent, others by the prayers of their relatives, especially of their mothers they did not end up lost and many more others for the prayers of the penitent souls and thanks to them, they were not condemned.
These souls are in the depths of Purgatory, which is a place of great purification and complete darkness where souls struggle with their own demons to purify themselves. Demons to whom they opened doors in this world and if it were not for the Mercy of God, they would have been condemned. I ask you, brothers, to pray also for these poor souls so that they may be freed from this place of torment and may attain eternal joy.
There are other souls that are suspended in time, they are the souls held captive who were not able to free themselves from this world, because they died before the time indicated by the Divine Will or had attachments in this life and were caught by surprise by death clinging to their material things or to their relatives.
These souls you must remember in your prayer and especially at the moment of the elevation (of Holy Host and the Chalice) in the Holy Mass, so that they can reach eternity.
There are other souls who are not prepared to die and yet they still live clinging to this world, their spiritual conscience refuses to leave and wanders among you; pray for them so they can find the light and have rest in holy peace.
Brothers do not abandon  the souls of Purgatory, remember that tomorrow it can be you the ones who stay in their place; have charity and intercede for them, because Heaven is awaiting them and they are only liberated if you pray, fast and do penance for them in this world.
May the peace of the Most High always be with you, men of good will.
Your Brother and Counselor, Miguel the Archangel. Glory to God, Glory to God, Glory to God.
Honor and glory to Him Who sits in the midst of the Cherubim.
Brothers make this message be known to all of humanity."
Source: mensajesdelbuenpastorenoc.org
More on the Souls in Purgatory: Maria Simma and the Amazing Secret of the Souls in Purgatory
Fr. Michel Rodrigue explaines The Events of the End Times
Do you want a quick overview of the end times? Then read "The great events of purification will begin this fall". If you want all the details of the unfolding events, then go to "Virtual Spiritual Retreat with Fr. Michel Rodrigue about the End Times".
The Rosary is the weapon of these times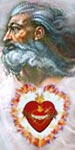 God the Father: "Children, the best way to change the conscience of the world and this country (U.S.A.) in particular is much prayer and many sacrifices. You may not see the effects of your efforts but persevere and do not be discouraged. Use your Rosaries as the mighty weapons that they are. A Rosary said from the heart is more powerful than any weapon of mass destruction. The Rosary is the weapon of these times. Do not let the daily news frighten you. Often, what you hear is not the Truth and only meant to influence your opinions..." (Read more..)
The truth about the Coronavirus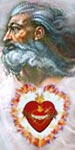 May 1, 2020 - God the Father says: "Today, I invite you to realize that this virus - the coronavirus - is no ordinary disease. It has been created from human ingenuity to specifically target the elderly and physically challenged. This is the plan of future generations to purify the human race around the world. It was released into the general population ahead of schedule - by accident. Those in charge were waiting for less capable government officials in your country (USA) to be in office. Nevertheless, proposed harm is being unleashed on the whole human race." (Read more...)
Help the Lord spread His voice, time is running out
Please help spread these messages of faith, hope, salvation,
defense
against evil (by email, printing, Facebook, Twitter, and other media) to your loved ones, your friends, and all the people you may meet, who seek salvation or who are in danger of being eternally lost. The Lord gives great graces and blessings to those of goodwill who, according to their own possibilities, collaborate with His Plan of Salvation.
Who helps the Lord save a soul predestine his own
, independently from the outcome.