MESSAGE FROM SAINT MICHAEL THE ARCHANGEL TO LUZ DE MARIA
JULY 28, 2019
Pray for Japan, the great earthquake will divide it
"Beloved of God:
AS CHILDREN OF GOD WHO WANT TO SAVE THEMSELVES AND TO BUILD THEIR PERSONAL SPIRITUALITY ON THE FIRM BASE OF THE GOSPEL IN ORDER TO GIVE THEMSELVES TO THEIR BROTHERS AND SISTERS, BEING THOSE WHO FULFILL THE FIRST COMMANDMENT (Mt 22,37), I CALL YOU TO REMAIN ATTENTIVE.
I grieve at the indifference of a large number of human beings who pass their lives without becoming aware of what humanity is living through, sometimes because they do not know God in their homes, or have removed Him from their lives and parents give children complete freedom to make decisions for which they are not prepared.
THIS IS PART OF THE GREAT BATTLE BETWEEN GOOD AND EVIL, WHICH ENTERED HOMES WITH TELEVISION AND HAS EXPANDED EVERYWHERE THROUGH TECHNOLOGICAL MEDIA DESIGNED TO BE ABLE TO TRANSFORM MAN IN HIS WORK AND ACTION.
The work has been slow, but at this instant the fruits are displaying themselves before the greater part of humanity without ears, without eyes, without a heart, without a mind, without thought, caught up in the debauchery that has led them to be governed by the human ego, totally contaminated by what is sinful and immoral.
THOSE CONSECRATED TO OUR AND YOUR KING AND LORD JESUS
CHRIST MUST RAISE THEIR VOICES AND ALERT THE PEOPLE OF GOD ABOUT WHAT IS OCCURRING, IN TIMES WHEN HOLINESS IS REQUIRED IN EACH PERSON. EVEN IF THEY LIVE IN THE MIDST OF MOCKERY AND PERSECUTION BY THOSE WHO DO NOT MAINTAIN THEIR FERVOR AND ZEAL FOR THE TRUTH.
You are in the middle of great trials, amidst diverse opinions, lukewarmness, temptations; man has darkened himself by hardening his heart, having lost charity and living in the midst of many opinions emerging from the very bosom of the Church that represents Our King and Lord Jesus Christ.
THE SCHISM WILL NOT BE LONG IN COMING, THE DIFFERENCES BETWEEN THE CLERGY ARE COMING INTO THE LIGHT AND THE PEOPLE OF GOD WELCOME WHAT ALLOWS THEM GREATER LICENTIOUSNESS, FEW BEING THOSE WHO DO NOT WANT REFORMS THAT DISTORT THE TRUE DOCTRINE.
Because of which scandals will be ever greater and more frequent. The children of God are going astray, accepting with great folly the immorality and falsehood that allow them to work and act in disobedience to God's Law, invalidating the Commandments, fasting and prayer itself so that evil moves with greater freedom among the children of God. Evil will tell you: you are deceived, you have been deceived! Nothing has existed – neither Scripture, nor the Commandments, nor the Sacraments, it all has all been in order to manipulate humanity.
Children of God, beloved of Your King and Lord Jesus Christ, keep watch in season and out of season, keep your faith immovable, however many trials you may face, do not take the broad path of sin, of ease, do not listen to those who tell you that the Gospel is foolishness.
The Antichrist (1) is pulling the strings that he needs to keep prepared through his minions in order to pave his way.
KEEP YOUR LAMPS BURNING, DO NOT T FOLLOW FALSE DOCTRINES OR NOVEL IDEOLOGIES THAT ALTER THE DIVINE WORD; BE ASTUTE – THE DEVIL WILL NOT PRESENT EVIL AS EVIL; ON THE CONTRARY, HE WILL DECEIVE YOU.
Remain on alert concerning what they tell you to do and which is not part of the True Doctrine; do not forget that the Devil has entered the Church of our King and Lord Jesus Christ, therefore "THE WOMAN CLOTHED WITH THE SUN, WITH THE MOON UNDER HER FEET "(Rev 12,19), WILL COME TO CRUSH THE ANTICHRIST, AND TOGETHER WITH HER, THE ANGEL OF PEACE.
Do not allow fear to overwhelm you, but on the contrary, know the True Doctrine, know the Sacred Scripture, feed on the Body and Blood of Christ properly prepared, and constantly make a firm intention not to sin.
The Earth has suffered through man who has destroyed it, invading Creation for human benefit without mercy and without thinking about the future. At this instant water has been contaminated, the earth itself has been poisoned, the air is contaminated, Creation groans – not because man does not worship it, but because man has destroyed what God granted man for his subsistence. Keep in mind that the only one you must worship is God, One and Three (Lk 4:8); Creation rises up against man because man does not correspond to God as a creature of God.
The Sun is behaving in an unusual way and is consequently harming the Earth. (2)
Pray, children of God, pray for Japan, the great earthquake will divide it.
Pray, children of God, pray for the United States, this great nation will suffer its severest lesson. (3)
Pray, children of God, volcanoes wreak havoc throughout the Earth. (4)
Pray children of God, pray for the Catholic Church, offer up and fast.
Beloved children of God, this generation suffers and suffering will increase, but the children of God have Divine assistance at all instants: do not fear, do not fear, be faithful.
With the Heavenly legions I protect you, in the name of the Most Holy Trinity and of our Queen and Mother Mary Most Holy.
HIS IS THE POWER, HONOR AND GLORY FOREVER AND EVER. AMEN! (Rom 11:36).
WHO IS LIKE GOD?
Saint Michael the Archangel."
HAIL MARY MOST PURE, CONCEIVED WITHOUT SIN
HAIL MARY MOST PURE, CONCEIVED WITHOUT SIN
HAIL MARY MOST PURE, CONCEIVED WITHOUT SIN
(1) Revelations about the antichrist: read…
(2) Increase in solar activity: read…
(3) Prophecies about the USA: read…
(4) Activation of volcanoes on the planet: read…
Source: Revelaciones Marianas
Urgent call of Jesus the Eternal High Priest
August 9th 2020 from 12:00 am to 6:00 pm - Worldwide day of fasting and of prayer to the Heavenly Father for the protection of Catholic Temples, Shrines and Holy Places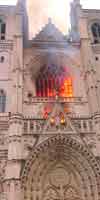 "I make an urgent call to the whole Catholic world for a day of fasting and of prayer to be held worldwide on August 9th with the prayer of the Rosary of my Most Precious Blood and with the prayer of the Exorcism of St. Michael, from 12:00 am to 6:00 pm, asking the Heavenly Father for the protection of my Temples, Shrines and Holy Places, which are being destroyed and desecrated by the forces of evil of this world. I'm counting on you, my Flock." —Jesus the Eternal High Priest
The truth about the Coronavirus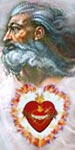 May 1, 2020 - God the Father says: "Today, I invite you to realize that this virus - the coronavirus - is no ordinary disease. It has been created from human ingenuity to specifically target the elderly and physically challenged. This is the plan of future generations to purify the human race around the world. It was released into the general population ahead of schedule - by accident. Those in charge were waiting for less capable government officials in your country (USA) to be in office. Nevertheless, proposed harm is being unleashed on the whole human race."
"I tell you these things to help you to realize the underlying evil at work and hidden in hearts these days. You cannot be confounded by any turn of events. Over all situations, I am in Dominion. No one will be given power over you that is more powerful than your Eternal Father. Therefore, be emboldened with this knowledge. If you persevere in Truth, you have loaded your weapons against what seems to be and discharged them with Truth." (Source: Holy Love)
Help the Lord spread His voice, time is running out
Please help spread these messages of faith, hope, salvation,
defense
against evil (by email, printing, Facebook, Twitter, and other media) to your loved ones, your friends, and all the people you may meet, who seek salvation or who are in danger of being eternally lost. The Lord gives great graces and blessings to those of goodwill who, according to their own possibilities, collaborate with His Plan of Salvation.
Who helps the Lord save a soul predestine his own
, independently from the outcome.