MESSAGE FROM SAINT MICHAEL THE ARCHANGEL TO LUZ DE MARIA
AUGUST 2, 2019
Pray for Italy, its people weep with great laments
"People of God:
OUR KING AND LORD JESUS ​​CHRIST WISHES THAT ALL ARE SAVED AND COME TO THE KNOWLEDGE OF THE TRUTH. (I Tim 2:4).
Each one of your Guardian Angels, your Travelling Companions, is at the apex of their Mission towards you, faced with all the rejection to which everything representing the Divinity is being subjected.
THERE ARE SO MANY AMBUSHES OF EVIL THAT ARE CONSISTENTLY LURKING FOR YOU IN ORDER TO MAKE YOU FALL, THAT THE WORK OF YOUR GUARDIAN ANGELS HAS INCREASED, GIVEN THE WEAKENING OF THE HUMAN WILL AND THE RISK OF YOUR LOSING ETERNAL LIFE.
You do not pay attention when I call you to remain nourished by the Body and Blood of your King and Lord Jesus Christ. YOU DO NOT REPENT OF SINS COMMITTED, NOR DO YOU WANT TO CHANGE, you do not come to confession with a contrite heart but a confused mind that does not know what it wants, steeped in a lack of love towards the Most Holy Trinity and your neighbor.
The Devil is working hard so that man would be a cause of division among the People of God, and in this way the spoils of evil are rapidly increasing in the face of a rushed humanity that does not discern.
You move in worldliness and have become spiritually lukewarm creatures, and as a consequence you change your thoughts and feelings very easily. It is a grave danger in which you remain in these instants before great catastrophes of various kinds, and you will feel easily dejected for having an extreme lightness towards sin.
FAITH IN THE DIVINE WORD IS NECESSARY. IT IS URGENT TO BELIEVE SO THAT YOU DECIDE TO LIVE CLAIMING THE PROTECTION AND ASSISTANCE OF HEAVEN ITSELF, SO THAT YOU ARE NOT CONFUSED BY THE WOLVES IN SHEEP'S CLOTHING.
It is necessary for the children of God to recognize the Divine Truth and maintain the discernment that the Holy Spirit gives you. For this you need to be creatures that have emptied the stench of evil and are willing to be more of God than of the world.
People of God, the Sun is emanating its magnetic plasma contaminants towards the universe, and these will reach the Earth, causing means of communication to fail worldwide at a certain moment.
Then cold will come throughout the Earth, and with it plagues will affect man.
Do not forget that volcanoes are becoming active; some will cause more damage than others smaller ones, remain alert regarding the volcano Vesuvius.
CHILDREN OF OUR KING AND LORD JESUS CHRIST, YOU CANNOT IMAGINE THE PATH THAT YOU HAVE FORGED FOR YOURSELVES.
HOW MUCH SUFFERING DUE TO HAVING OPENED THE DOOR TO THE DEVIL, BY EMBRACING FALSE IDEOLOGIES, TURNING THEM INTO RULES FOR LIFE!
MAN HAS RAISED UP TEMPLES TO THE DEVIL AND HAS ADHERED TO HIS DARK INFERNAL WISHES, CAUSING THEM TO BECOME REALITY ON THE EARTH THAT YOU HAVE RECEIVED AS AN INHERITANCE.
DO NOT CONTINUE IGNORING THE SIGNS OF THESE INSTANTS. Turmoil is spreading from country to country, from human being to human being, like a plague that expands and clings to the mind of man, hardening the heart towards what is good.
Stay alert; evil, in its strategy against the children of Our and your King and Lord Jesus Christ, sends man constant thoughts contrary to God's Law of God, and these are welcomed by those who voluntarily refuse to live as children of God.
Pray, without ceasing, pray for your brothers; humanity urgently needs to come near God and to give its hand to the one who is the Queen of Heaven and Earth, Ours and your Mother: the Blessed Virgin Mary.
Pray as brothers, pray for Italy, its people weep with great laments.
Pray with fraternal Love, pray for Mexico, the earth shakes due to the volcano Popocatépetl.
Pray with faith, pray, provocations between powers give an alert for humanity.
Pray as brothers and sisters, pray for Switzerland, the climate scourges it fiercely.
Humanity that suffers and will be shaken to the utmost, after being purified and passing through the crucible, as children of God you will receive PEACE IN YOUR HEARTS, AND THE HOPE THAT DOES NOT FAIL. YOU WILL RECEIVE THE GREAT REWARD FOR YOUR FAITHFULNESS.
Onward, children of God.
WHO IS LIKE GOD?
Saint Michael the Archangel."
HAIL MARY MOST PURE, CONCEIVED WITHOUT SIN
HAIL MARY MOST PURE, CONCEIVED WITHOUT SIN
HAIL MARY MOST PURE, CONCEIVED WITHOUT SIN
Source: Revelaciones Marianas
Help the Lord spread His voice, time is running out
Please help spread these messages of faith, hope, salvation, defense against evil (by email, printing, Facebook, Twitter, and other media) to your loved ones, your friends, and all the people you may meet, who seek salvation or who are in danger of being eternally lost. The Lord gives great graces and blessings to those of goodwill who, according to their own possibilities, collaborate with His Plan of Salvation. Who helps the Lord save a soul predestine his own, independently from the outcome.
The truth about the Coronavirus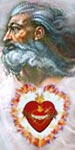 May 1, 2020 - God the Father says: "Today, I invite you to realize that this virus - the coronavirus - is no ordinary disease. It has been created from human ingenuity to specifically target the elderly and physically challenged. This is the plan of future generations to purify the human race around the world. It was released into the general population ahead of schedule - by accident. Those in charge were waiting for less capable government officials in your country (USA) to be in office. Nevertheless, proposed harm is being unleashed on the whole human race."
"I tell you these things to help you to realize the underlying evil at work and hidden in hearts these days. You cannot be confounded by any turn of events. Over all situations, I am in Dominion. No one will be given power over you that is more powerful than your Eternal Father. Therefore, be emboldened with this knowledge. If you persevere in Truth, you have loaded your weapons against what seems to be and discharged them with Truth." (Source: Holy Love)