MESSAGE FROM THE BLESSED VIRGIN MARY
TO HER BELOVED DAUGHTER LUZ DE MARIA
NOVEMBER 25, 2018
FEAST OF CHRIST THE KING
Pray for Italy, it suffers before the eyes of the world
"Beloved children of My Immaculate Heart:
I LOVE YOU WITH ETERNAL LOVE.
You remain within My Heart, where I keep you so that you act with discernment and not stray from working and acting in the Divine Will.
THE WIND HAS COME TO HUMANITY, AND BECAUSE OF THE NEGLECT OF MAN WHO HAS SUCCUMBED TO EVIL, THE WIND OF MODERNIST TRENDS HAS TAKEN YOU AWAY FROM BEING WORTHY TEMPLES OF THE HOLY SPIRIT.
How many do not know My Son and without knowing Him, reject Him, spit at Him and hand Him over into impious hands!
How many of those who say that they know My Son constantly betray Him and hand Him over to the sectarians and idolaters of the devil!
I see the number growing of souls who deviate from the path of Salvation, muddying themselves in the waters of vices of all kinds. I had already announced to you this reality of this instant, which will be preceded by the acceptance of satanic modernism preparing the way for the antichrist.
NEVER HAS MAN SUFFERED AS MUCH AS HE WILL SUFFER AT THE HANDS OF THE ANTICHRIST.
Beloved children, it is of the utmost importance that you pray for the Church of My Son: for each one of you, for priests, male and female religious to keep the faith, even when you see your brothers and sisters apostatizing from the faith or see some of my favored sons falling because of not having remained faithfully fulfillers of the Divine Word that they preach.
Beloved children of My Immaculate Heart, implore the Holy Spirit to cause you to remember everything that you consider to be small sins so that there would not be faults by deliberate omission or cultivated by you.
THOSE WHO WISH TO REMAIN STANDING AS FAITHFUL CHILDREN OF MY SON MUST WORK FOR THE EXPANSION OF THE KINGDOM OF GOD, IN THE MIDST OF THE HUMAN SCORN THAT THIS IMPLIES.
Evil is advancing by giant steps and My children remain mute, blind and fearful in instants when evil advances and the People of My Son keep a condemnatory silence.
The devil easily deceives My children by keeping them in a deceptive passivity, praying the Holy Rosary every day without meditating on it or praying it; in this manner he has led them to believe that in that way they are good Christians, making gods to measure. No, My children, in that way you do not reach God or find Salvation.
AT THIS INSTANT MY CHILDREN NEED TO GO OUT TO MEET THEIR BROTHERS AND SISTERS SO THAT THEY ARE NOT AFRAID OF APPROACHING GOD, BUT ARE AFRAID OF LOSING ETERNAL SALVATION, SO THAT THE DEVIL DOES NOT DECEIVE THEM, MAKING THEM STAY WITHIN THE COMFORT OF THE LUKEWARM.
THE PEOPLE OF MY SON HAVE REMAINED MUTE…
THIS IS THE INSTANT AT WHICH THEY SHOULD RECOVER THEIR VOICE AND PROCLAIM TO ALL THEIR BROTHERS AND SISTERS THAT THE INSTANT OF INSTANTS HAS COME.
My children should labor, they should be active and take advantage of technology and all possible means so that the greatest number of brothers and sisters are aware that a radical change in each person is urgent. These are not instants for conformism, but for entering into a closer relationship with My Son, willing to be strong, firm and to be determined in working for the Kingdom of God, renouncing everything that leads you to feel superior to others, renouncing arrogance and pride, source of all evil.
BELOVED CHILDREN, YOU COMMIT SERIOUS FAULTS THROUGH NOT ACCEPTING SOUND DOCTRINE AND BY MAKING IT CONDITIONAL ON YOUR PERSONAL PREFERENCE.
How many of My Children are apostatizing from the faith and living with diabolical doctrines, thus fostering the growth of those who are waiting for the antichrist in order be part of his ranks, anesthetized by the diabolical possession of which they are the object! I suffer for this, My Heart bleeds for these disobedient children who have surrendered to satan and are prepared to serve him, even though they must act against those who are their family.
My children, not believing all the signals and signs of this instant, continue on their way neither looking to the right or to the left, neither in front nor behind, but within the comfort of sin and forgetting God in total indifference; they walk absorbed in the innovations of evil to which they cling in following the current of what is worldly and sinful.
Children, pray for Italy, it suffers before the eyes of the world, the stench of man's sins spreads throughout the Earth.
I call you to pray for Nigeria, accompany your brothers and sisters with your prayers.
BELOVED CHILDREN OF MY IMMACULATE HEART, THIS IS NOT THE INSTANT FOR MY CHILDREN TO RISE UP ONE AGAINST ANOTHER, BUT IT IS TIME FOR THEM TO HELP ONE ANOTHER IN THE COMMUNION OF THE SAINTS; BE FRATERNAL AND BE AWARE OF THE NEED FOR THE PEOPLE OF MY SON NOT TO SETTLE FOR A PASSIVE FAITH, BUT LET EACH PERSON COMMIT TO BRINGING MORE SOULS TO MY SON.
Remain attentive; the instant are becoming more pronounced, and with it the suffering of My children comes through Nature and from man himself, who with great bravado makes a display of the power of armaments that he possesses and of threats to act.
Beloveds, each person must remain within their personal refuge, which you will find within My Immaculate Heart and without leaving IT, and at the same time, those who wish to do so and for whom it is possible, and without disintegrating families, be disposed for the formation of small refuges where the Word expressed in Sacred Scripture be the norm for life and where The Body and Blood of My Son be the Light and support for all to live in fraternity as brothers and sisters, and so that, united, they protect and help one another, living in community.
This should not be reason for insecurity for those who do not participate in some refuge; families can prepare themselves to face difficult instants and thus work to form a family refuge. Children, if the intention arises in your heart, the rest will be added unto you.
CONSECRATE HOMES TO THE SACRED HEART OF JESUS AND TO MY IMMACULATE HEART. YOU WHO ARE OBEDIENT TO THE DIVINE WORD, work without ceasing so that your brothers and sisters wake up and see the darkness in which man is submerged when he departs from My Son.
Do not fear, I remain with you, Apostles of the end times. I bless you.
Mother Mary."
HAIL MARY MOST PURE, CONCEIVED WITHOUT SIN
HAIL MARY MOST PURE, CONCEIVED WITHOUT SIN
HAIL MARY MOST PURE, CONCEIVED WITHOUT SIN
Source: Revelaciones Marianas
Fr. Michel Rodrigue explaines The Events of the End Times
Do you want a quick overview of the end times? Then read "The great events of purification will begin this fall". If you want all the details of the unfolding events, then go to "Virtual Spiritual Retreat with Fr. Michel Rodrigue about the End Times".
The Rosary is the weapon of these times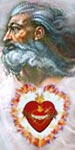 God the Father: "Children, the best way to change the conscience of the world and this country (U.S.A.) in particular is much prayer and many sacrifices. You may not see the effects of your efforts but persevere and do not be discouraged. Use your Rosaries as the mighty weapons that they are. A Rosary said from the heart is more powerful than any weapon of mass destruction. The Rosary is the weapon of these times. Do not let the daily news frighten you. Often, what you hear is not the Truth and only meant to influence your opinions..." (Read more..)
The truth about the Coronavirus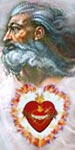 God the Father: "Today, I invite you to realize that this virus - the coronavirus - is no ordinary disease. It has been created from human ingenuity to specifically target the elderly and physically challenged. This is the plan of future generations to purify the human race around the world. It was released into the general population ahead of schedule - by accident. Those in charge were waiting for less capable government officials in your country (USA) to be in office. Nevertheless, proposed harm is being unleashed on the whole human race." (Read more...)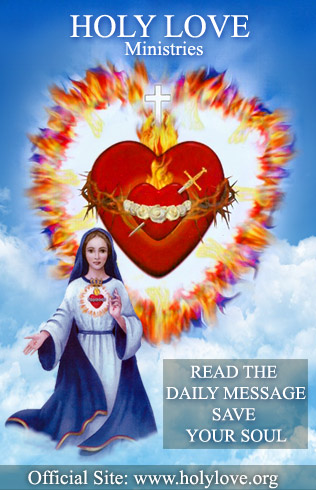 Read the daily messages
Help the Lord spread His voice, time is running out
Please help spread these messages of faith, hope, salvation, collaborate with God's Plan of Salvation. Who helps the Lord save a soul predestine his own, independently from the outcome.