Obey My Commandments
(Please read from begin to end)
July 9, 2018
Once again, I (Maureen) see a Great Flame that I have come to know as the Heart of God the Father. He says: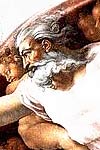 "I am Lord of all nations and Creator of every heart. I speak today concerning the upcoming meeting between Mr. Trump and Vladimir Putin.* Mr. Putin is more polished and more powerful than was Kim from North Korea. Basically, however, their agendas are the same. Mr. Putin has illicitly supported nations not in accord with world peace. He looks to support a world he can control. Secrets as to how to give smaller nations nuclear power have been exchanged. He is close to Chinese leaders and a confidante of their government. He is in support of a world of east versus west."
"Like Kim, he speaks one way and acts in another way. Words are just play pieces in a game with him. This is not just another meeting, but a contest of Truth versus lies."
* Summit in Helsinki, Finland on July 16, 2018.
Read 1 John 3:18+
Little children, let us not love in word or speech but in deed and in truth.
July 8, 2018
Once again, I (Maureen) see a Great Flame that I have come to know as the Heart of God the Father. He says: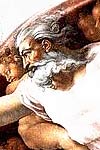 "I am the Lord of day and night, of every season and every present moment. I come to effect change in all hearts. The change I seek is that mankind comes closer to Me through obedience to My Commandments."
"The heart of the world has changed, but it has not grown closer to Me. Man has replaced spiritual growth with technological growth. Too often man sees his own ingenuity in modern technology and not the Hand of My Creation. He lauds his own genius and ignores My inspiration, which is the foundation of every advancement in the world."
"I come to remind man of his total dependency on Me. It is the generosity of My Will that allows you to live as you do. My Hand is in every aspect of life from nature itself, to medical achievements, availability of food, and clothing, to knowledge on a spiritual level. Often turn your hearts over in thanksgiving for the generosity I show every human in his needs and in his wants. I await your appreciation."
Read Romans 8:28+
We know that in everything God works for good with those who love him, who are called according to his purpose.
July 7, 2018
Once again, I (Maureen) see a Great Flame that I have come to know as the Heart of God the Father. He says: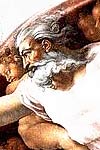 "I am the Lord of the present moment. Every present moment that is lived out in Holy Love is a vehicle of grace in the world. Moreover, such a surrender of the present moment greatly alleviates the pain of My Most Anguished Heart."
"It is the burden of My Heart caused by indifference to My Commandments which affects the Scale of Justice most profoundly. Never before in the history of mankind have so many graces been allotted the world with so little positive response. Graces carry with them the burden of an effort towards a deeper relationship with Me, My Son and the Holy Mother.* The Holy Spirit finds His Inspirations thwarted by lack of discernment, indifference or rejection of the Truth."
"I speak to you here,** today, to encourage your deeper devotion in living out My Will in every present moment. This takes an effort in prayer in order to discover My Will. Make the effort. Do not waste the present moment."
* Blessed Virgin Mary.
** The apparition site of Maranatha Spring and Shrine.
Read Hebrews 2:1-4+
Warning to Pay Attention
Therefore we must pay the closer attention to what we have heard, lest we drift away from it. For if the message declared by angels was valid and every transgression or disobedience received a just retribution, how shall we escape if we neglect such a great salvation? It was declared at first by the Lord, and it was attested to us by those who heard him, while God also bore witness by signs and wonders and various miracles and by gifts of the Holy Spirit distributed according to his own will
July 5, 2018
Once again, I (Maureen) see a Great Flame that I have come to know as the Heart of God the Father. He says: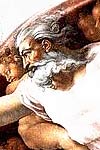 "I am Father of all Ages. These days, souls hold themselves captive in a prison of bad free-will choices. The bars of the prison souls create for themselves are pride. This pride makes it difficult for the soul to see the pending consequences of his choices. The lock on the prison door is self-righteousness. This is a hidden trap that awaits soul's intent upon spiritual perfection."
"The soul who seeks with sincerity to be perfected in holiness, must consecrate his efforts to the Truth, even though it may be difficult and painful. You cannot overcome faults unless you first discover them. Therefore, avoid self-satisfaction. Pray for humility to lead you closer to Me by self-examination of conscience. This is the way to deeper holiness."
Read Ephesians 5:15-17+
Look carefully then how you walk, not as unwise men but as wise, making the most of the time, because the days are evil. Therefore do not be foolish, but understand what the Will of the Lord is.
July 4, 2018 – Independence Day
Once again, I (Maureen) see a Great Flame that I have come to know as the Heart of God the Father. He says: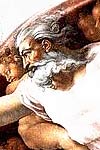 "I am the founder of all nations, for it is by My Will nations form and come into being. Each nation has its own boundaries. The borders must be respected for the nation's identity and security. Your nation* was formed by those seeking religious freedom. Today, however, religion has taken a backseat to political ambition."
"I call upon the citizens of this nation to embrace a relationship with Me – then, and only then, will you have true freedom from violence, threats to national security and economic concerns. If you have, as a nation, a sound relationship with Me, you will successfully overcome abortion. All will see it for what it truly is – not a free choice – but slavery to sin. If you love Me, you will not contest the display of My Commandments anywhere – you will uphold them. If love of Me was the foundation of all your decisions as a nation, I would not be speaking this way to one person,** but to all."
"The entire nation would be My confidant. If prayer was your recourse and support in every need, you would truly be free of common mistakes."
"My Heart is your recourse of strength. Do not foolishly ignore it or discount it."
* U.S.A.
** Maureen Sweeney-Kyle
Read Genesis 7:1+
Then the Lord said to Noah, "Go into the ark, you and all your household, for I have seen that you are righteous before me in this generation."
July 3, 2018
Once again, I (Maureen) see a Great Flame that I have come to know as the Heart of God the Father. He says: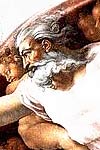 "I am Father and Creator of all that exists. Today, I warn mankind that he must be the caretaker of life as you know it. Safeguard your existence through honest and peaceful negotiations. Man must coexist with those of opposing philosophies. Nuclear conflict is not a solution to keeping peace. It is a dead-end, which would destroy all life through a chain reaction of disasters."
"My telling you this must awaken in you a renewed effort for world peace. My Remnant Faithful must accept the seriousness of these times and carry the burden of this reality on their shoulders. I depend upon your prayers and sacrifices as time moves forward. Move forward as a united effort to avoid the dangers so much a reality in the world today."
Read Ephesians 4:4-6+
There is one body and one Spirit, just as you were called to the one hope that belongs to your call, one Lord, one faith, one baptism, one God and Father of us all, who is above all and through all and in all.
Read 1 Timothy 2:1-4+
First of all, then, I urge that supplications, prayers, intercessions, and thanksgivings be made for all men, for kings and all who are in high positions, so that we may lead a quiet and peaceable life, godly and respectful in every way. This is good, and it is acceptable in the sight of God our Savior, who desires all men to be saved and to come to the knowledge of the truth.
July 2, 2018
Once again, I (Maureen) see a Great Flame that I have come to know as the Heart of God the Father. He says: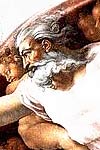 "I am the Light of the world. In Me there is no confusion. These days the world is fraught with confusion. The basis of this is lack of perception between good and evil – right and wrong. There is confusion about borders, immigration and more. People choose sides without first choosing good over evil. Come under the umbrella of My Commandments. These Commandments are embodied in Holy Love. Do not bicker over political viewpoints, when there is only one viewpoint that is supported by Me and My Commandments."
"Confusion is Satan's instrument of power. It is how he finds his way into hearts. Learn to recognize him, for this is the first step in his defeat. Do not fan the flames of confusion in an attempt to have things your own way. Remain in the Truth by living in Holy Love."
Read 1 Thessalonians 2:13+
And we also thank God constantly for this, that when you received the word of God which you heard from us, you accepted it not as the word of men but as what it really is, the word of God, which is at work in you believers.
July 1, 2018
Once again, I (Maureen) see a Great Flame that I have come to know as the Heart of God the Father. He says: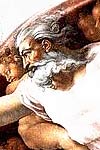 "I am Father God – Father of all time and space. I give to man the privilege of choosing how he uses the gift of time. He can choose wisely to adhere to My Commandments, or he can choose to please himself through the illicit love of money, power or popularity. Time can be mankind's master or a tool towards sanctity, depending upon his free-will choice as to how he uses it."
"The reality is man needs to govern his free will according to his wise use of time. Too often Satan convinces the soul that there is always time to make better choices. He talks the soul into abusing the present moment through sin. This train of thought blasphemes the use of time."
"Each one's time upon earth is relatively short in comparison to all generations past. No generation, however, has had the privilege of direct, on-going guidance from Me, as has this one. In the present moment, be the master of time. Listen to Me."
June 30, 2018
Once again, I (Maureen) see a Great Flame that I have come to know as the Heart of God the Father. He says: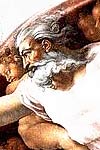 "I am the Father of day and night. I create time to bring souls to their true home which is Heaven – Paradise. Each soul needs to set his sights on Heaven and to avoid sin, which eats away at the integrity of the core values in the heart."
"When you pray, surrender your prayer effort to Me, your Heavenly Father. I use every prayer towards the conversion of the heart of the world. This is the cause of lasting world peace. The temporary peace, which was afforded the world after the Fatima apparitions* did not last due to lack of human cooperation with the Holy Mother's** request. All those living in a more conservative persuasion of heart, must unite now towards the realization of lasting peace. This can only settle upon earth when hearts open to the Truth and avoid Satan's trickery."
"Conversion of the heart of the world is lasting peace."
* Apparitions in 1917 in Fatima, Portugal.
** Blessed Virgin Mary
June 29, 2018
Once again, I (Maureen) see a Great Flame that I have come to know as the Heart of God the Father. He says: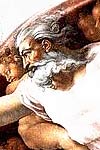 "I am the Eternal Now. In Me there is no beginning or end. I speak to awaken complacent hearts as to the reality of evil in the world. Every present moment holds choices of good versus evil. The soul must be careful as to his choices in friendships, pastimes and general priorities in life. Often times, My Divine Will is not so clear to you – especially when it involves acceptance of the cross. You do not have the overall view that I have as I watch from Heaven. Evil choices are made in every present moment all over the world, in every aspect of life. It is the soul's quiet acceptance of adversity which pulls the world off the path of certain destruction."
"Today, I offer you an invitation to cooperate with Me in an attempt to save the world from pending destruction. Accept Divine Victimhood by accepting every present-moment cross. Once again, in your acceptance is your surrender. Your surrender is a strong weapon in My arsenal against evil."
Read Proverbs 19:21+
Many are the plans in the mind of a man,
but it is the purpose of the LORD that will be established.
June 28, 2018
Once again, I (Maureen) see a Great Flame that I have come to know as the Heart of God the Father. He says: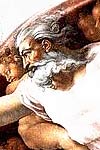 "I am your Lord of the Universe. It is I Who created every star – every planet. Your day-to-day weather is not controlled by season or weather fronts. It is all part of My Divine Will. In days past, people believed they could control the weather by rituals or certain dances. These days, people are more aware of My Power to regulate the skies. I am, after all, the Beginning and the End."
"It is when man depends too much on his own capabilities and not upon Me that I step back and watch him fall. This attitude is how wars begin in hearts. It is a mistake for leaders not to depend upon My Provision. Everything about you – your complete welfare – is in My Hands. I am Lord of each present moment. Therefore, seek to please Me. Obey My Commandments. This is a sign of your love and respect for Me. I will never betray you. I am your strength and your provision in good times and in bad. I am the Truth."
Read Psalm 33:4-22+
For the word of the LORD is upright;
and all his work is done in faithfulness.
He loves righteousness and justice;
the earth is full of the mercy of the LORD.
By the word of the LORD the heavens were made,
and all their host by the breath of his mouth.
He gathered the waters of the sea as in a bottle;
he put the deeps in storehouses.
Let all the earth fear the LORD;
let all the inhabitants of the world stand in awe of him!
For he spoke, and it came to be;
he commanded, and it stood forth.
The LORD brings the counsel of the nations to nought;
he frustrates the plans of the peoples.
The counsel of the LORD stands for ever,
the thoughts of his heart to all generations.
Blessed is the nation whose God is the LORD,
the people whom he has chosen as his heritage!
The LORD looks down from heaven,
he sees all the sons of men;
from where he sits enthroned he looks forth
on all the inhabitants of the earth,
he who fashions the hearts of them all,
and observes all their deeds.
A king is not saved by his great army;
a warrior is not delivered by his great strength.
The war horse is a vain hope for victory,
and by its great might it cannot save.
Behold, the eye of the LORD is on those who fear him,
on those who hope in his merciful love,
that he may deliver their soul from death,
and to keep them alive in famine.
Our soul waits for the LORD;
he is our help and shield.
Yes, our heart is glad in him,
because we trust in his holy name.
Let your mercy, O LORD, be upon us,
even as we hope in you.
Source: Holy Love
Urgent call of Jesus the Eternal High Priest
August 9th 2020 from 12:00 am to 6:00 pm - Worldwide day of fasting and of prayer to the Heavenly Father for the protection of Catholic Temples, Shrines and Holy Places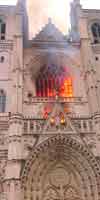 "I make an urgent call to the whole Catholic world for a day of fasting and of prayer to be held worldwide on August 9th with the prayer of the Rosary of my Most Precious Blood and with the prayer of the Exorcism of St. Michael, from 12:00 am to 6:00 pm, asking the Heavenly Father for the protection of my Temples, Shrines and Holy Places, which are being destroyed and desecrated by the forces of evil of this world. I'm counting on you, my Flock." —Jesus the Eternal High Priest
The truth about the Coronavirus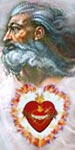 May 1, 2020 - God the Father says: "Today, I invite you to realize that this virus - the coronavirus - is no ordinary disease. It has been created from human ingenuity to specifically target the elderly and physically challenged. This is the plan of future generations to purify the human race around the world. It was released into the general population ahead of schedule - by accident. Those in charge were waiting for less capable government officials in your country (USA) to be in office. Nevertheless, proposed harm is being unleashed on the whole human race."
"I tell you these things to help you to realize the underlying evil at work and hidden in hearts these days. You cannot be confounded by any turn of events. Over all situations, I am in Dominion. No one will be given power over you that is more powerful than your Eternal Father. Therefore, be emboldened with this knowledge. If you persevere in Truth, you have loaded your weapons against what seems to be and discharged them with Truth." (Source: Holy Love)
Help the Lord spread His voice, time is running out
Please help spread these messages of faith, hope, salvation,
defense
against evil (by email, printing, Facebook, Twitter, and other media) to your loved ones, your friends, and all the people you may meet, who seek salvation or who are in danger of being eternally lost. The Lord gives great graces and blessings to those of goodwill who, according to their own possibilities, collaborate with His Plan of Salvation.
Who helps the Lord save a soul predestine his own
, independently from the outcome.