MESSAGE FROM OUR LORD JESUS CHRIST
TO HIS BELOVED DAUGHTER LUZ DE MARIA
AUGUST 5, 2018
My Father's Hand is an instant away from falling on humanity
"My beloved People:
MY HEART IS OPEN TO ALL MY CHILDREN, TO ALL THOSE WHO WISH TO REMAIN IN THE TRINITARIAN WILL.
My People, the fog grows ever thicker, coming from the four cardinal points of the Earth in order that Humanity would neither see nor desire good.
My children have become human creatures who do not want to transcend, but are satisfied with their bad habits without making them change for their personal good and that of their brothers and sisters.
I hear so many supplications and sometimes laments among My People, since they are eager for the fulfillment of what My Mother and I have announced for all Humanity through all the Revelations.
BUT I TELL YOU THAT GIVEN THE SEVERITY OF THE PURIFICATION, EVEN THOSE CLOSEST TO OUR TRINITY AND THOSE MOST TRUSTING IN THE PROTECTION OF MY MOTHER WILL FEEL DOWNHEARTED AND WILL NEED THE HELP OF MY HOLY SPIRIT IN ORDER TO CONTINUE.
Beloved children, each of you has autonomy for work and action, and within that autonomy, each person is responsible for aspiring to perfect their relationship with Our Trinity; were you to act that way, you would attain greater unity with the Divine Law and the fulfilment of the latter. By detaching yourselves from Our Trinity and pursuing your taste for what is worldly in order to please your poorly-defended senses, you have surrendered to the gravitational force of evil, which causes those who do not oppose evil to be attracted to it.
My People, I therefore call you to remain vigilant so that you do not stray from the true Path and not be seduced by voices that are not Mine. Each child of Mine has to know and recognize Me so that within this constant motion of everything around them they do not take wrong paths, confused because of not recognizing the Signs of the Times.
PREPARE SO THAT THE WARNING (1) DOES NOT FIND YOU WITH YOUR LAMP EMPTY, WITHOUT OIL… (cf Lk 12,35-37).
Turn away from what is worldly, do not be so concerned with the affairs of the world; you must pray with your heart, in season and out of season.
MY FATHER'S HAND IS AN INSTANT AWAY FROM FALLING ON HUMANITY, GIVEN THE PERVERSION, DEPRAVITY, INDIFFERENCE, HERESY AND THE CONSTANT SACRILEGIOUS ACTS WITH WHICH MAN IS OFFENDING OUR TRINITY.
SO MUCH IRREVERENCE, UNITED WITH CONTEMPT FOR LIFE, HAS MEANT THAT THE CUP THAT MY FATHER HOLDS IN HIS HAND IS BEING SPILT LITTLE BY LITTLE OVER THE EARTH AND THE BIRTH PANGS ARE BEING EXPERIENCED BY A LARGE PART OF HUMANITY WITH GREATER FREQUENCY AND FORCE, THESE SHOWING THEMSELVES THROUGH NATURE, WHOSE ACTION IS BEING EXACERBATED TOWARDS MAN WHO REJECTS OUR SOVEREIGNTY.
My beloved People:
You offer up this day in order to celebrate and thus honor My Father – do you want to be obedient children?
SURRENDER YOUR HUMAN WILL TO OUR TRINITY AND THUS INITIATE THE CHANGE DUE IN ORDER THAT THE ROAD YOU TRAVEL MAY BE THE RIGHT ONE AND SO THAT YOU DO NOT CONTINUE TO GO ASTRAY.
My People, My Mother, as the Blessed Princess/Infant, beseeches each one of you to be at every instant living temples of My Holy Spirit, AND AS HER SON (cf. I Cor 3,16-17), I WANT MY PEOPLE TO HONOR MY MOTHER BY ENTERING INTO HER IMMACULATE HEART AND ASK FOR HER PROTECTION ON HER BIRTHDAY.
Heaven celebrates such an Exalted Princess/Infant; may you, children, embrace the Graces that you obtain from Heaven on such a great date.
My People, do not go astray in instants of purification.
I bless you, My People.
Your Jesus."
HAIL MARY MOST PURE, CONCEIVED WITHOUT SIN
HAIL MARY MOST PURE, CONCEIVED WITHOUT SIN
HAIL MARY MOST PURE, CONCEIVED WITHOUT SIN
(1) The great Warning of God for humanity, read…
Source: Revelaciones Marianas
Help the Lord spread His voice, time is running out
Please help spread these messages of faith, hope, salvation, defense against evil (by email, printing, Facebook, Twitter, and other media) to your loved ones, your friends, and all the people you may meet, who seek salvation or who are in danger of being eternally lost. The Lord gives great graces and blessings to those of goodwill who, according to their own possibilities, collaborate with His Plan of Salvation. Who helps the Lord save a soul predestine his own, independently from the outcome.
The truth about the Coronavirus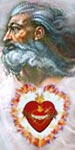 May 1, 2020 - God the Father says: "Today, I invite you to realize that this virus - the coronavirus - is no ordinary disease. It has been created from human ingenuity to specifically target the elderly and physically challenged. This is the plan of future generations to purify the human race around the world. It was released into the general population ahead of schedule - by accident. Those in charge were waiting for less capable government officials in your country (USA) to be in office. Nevertheless, proposed harm is being unleashed on the whole human race."
"I tell you these things to help you to realize the underlying evil at work and hidden in hearts these days. You cannot be confounded by any turn of events. Over all situations, I am in Dominion. No one will be given power over you that is more powerful than your Eternal Father. Therefore, be emboldened with this knowledge. If you persevere in Truth, you have loaded your weapons against what seems to be and discharged them with Truth." (Source: Holy Love)