July 1, 2014
Call of Jesus in the Blessed Sacrament to His faithful People
My Cardinals will rise rebellious
"Peace to you, My children.
Do not neglect praying, because the spiritual war already began. If it is possible, flock of Mine, receive My Body and My Blood as much as possible, for you to remain clothed with the power of God, and thus you will be able to repel the attacks of My adversary and his hosts of evil.
All those who keep My precepts and are united in prayer to Me, to My Mother and to the Celestial Army, are part of My earthly militia, therefore they should receive My spiritual food daily, or they should do the spiritual communion when they cannot receive my Body and my Blood, and this should be in very special situations.  All My army here on Earth must be in communion with My Spirit, Who is the giver of life and wonderful Counsellor who will guide you along with My Mother to the final victory.
My children, very soon, some of My Cardinals will rise rebellious; their rebelliousness and pride will bring the schism to My Church; they will betray Me like Judas.  The Pope will flee Rome and he will establish his See in Jerusalem. The abomination will then begin and the son of perdition will sit down on the seat of Peter.  My Church will be divided for a time, time in which I will separate the wheat from the chaff. 
Days of crisis in My Church and of world crisis are approaching. And in the midst of this tribulation My Father will send the Warning, His small judgment which will awaken you and show you the truth for you to take conscience of the existence of God and of eternity, and thus in coming back to this world, you fight for obtain your salvation.
After the Warning and the Miracle, the final battle between the children of light and the children of darkness will start.
Celestial phenomena are about to intensify; My faithful children know that they are signals from heaven, but unbelievers and men of little faith will say that those are only atmospheric phenomena. 
I say to you again, that everything is planned by the kings of this world to destabilize in chain reaction the world peace, and that is very close to happen.   
My children, the time in which I will not be any longer with you in the silence of each Tabernacle is drawing near; all has to be fulfilled as it is written, but do not be afraid; for a short time I will remain with you, but in another one, I will not be.
But we are going to see each other again in My New Heavens and New Earth, where your joy no one will take it away. 
My peace I leave you, My peace I give you.  Repent and convert because the kingdom of God is at hand.
Your Teacher; Jesus in the Blessed Sacrament.
Let My messages be known to all humanity."
Source: mensajesdelbuenpastorenoc.org
The truth about the Coronavirus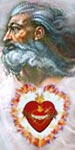 May 1, 2020 - God the Father says: "Today, I invite you to realize that this virus - the coronavirus - is no ordinary disease. It has been created from human ingenuity to specifically target the elderly and physically challenged. This is the plan of future generations to purify the human race around the world. It was released into the general population ahead of schedule - by accident. Those in charge were waiting for less capable government officials in your country (USA) to be in office. Nevertheless, proposed harm is being unleashed on the whole human race."
"I tell you these things to help you to realize the underlying evil at work and hidden in hearts these days. You cannot be confounded by any turn of events. Over all situations, I am in Dominion. No one will be given power over you that is more powerful than your Eternal Father. Therefore, be emboldened with this knowledge. If you persevere in Truth, you have loaded your weapons against what seems to be and discharged them with Truth." (Source: Holy Love)
Help the Lord spread His voice, time is running out
Please help spread these messages of faith, hope, salvation,
defense
against evil (by email, printing, Facebook, Twitter, and other media) to your loved ones, your friends, and all the people you may meet, who seek salvation or who are in danger of being eternally lost. The Lord gives great graces and blessings to those of goodwill who, according to their own possibilities, collaborate with His Plan of Salvation.
Who helps the Lord save a soul predestine his own
, independently from the outcome.