September 23 2019
Call of Jesus the Good Shepherd to His flock.
Message to Enoch.
Move away from violent people
"My Peace be with you, sheep of my Flock.
Flock of mine, humanity separated from Me, is falling into both despair and intolerance; violent acts are coming to extremes because of the lack of God in the hearts of many people. Be very careful and very prudent in speaking and acting, because from it your peace of mind will depend on. Seal yourselves and seal your children, relatives, people and places where you are going to stay during the day, before leaving your homes because the spirits of intolerance, violence and aggression, are on the loose, making the blood run and bringing many misfortunes.
Without wearing your Spiritual Armor, do not go out to the streets, for you run the risk of being attacked by the spirits of intolerance that dwell in the bodies of those who live without God and without Law. Remember that sin and evil are increasing and they are part of the life of a vast majority of humankind. If you want to live in Peace, do not enter into sterile discussions, neither raise your voice, nor impose your way of thinking, so that you do not break harmony, because intolerance is on the loose and for it, many unnecessary misfortunes and deaths are happening. Remember, it's better to lose an argument than to lose a friend or life; move away from violent people, because they only seek to make the blood run. Respect the opinion of others and the rights of the others, so that you can live together in peace and do not forget that the inept and the ignorant also have their own truth.
Silence and respect are the best antidote to avoid problems of intolerance; when someone for no reason assaults or intimidates you, seal him with my Blood and my Wounds, and the Power of my Blood and Wounds will turn away the spirit of intolerance or aggression from that person's mind. Flock of mine, make use of the Power of my Blood and of my Wounds, so that you are able to protect yourselves from the attacks of the spirits of evil. The great trials for my flock are about to begin, and only if you put your trust in Me, and use the power of my Blood and of my Wounds, you can emerge victorious. I remind you again of my Words: The fight is not with people of flesh and blood, but against evil spiritual forces descended from the heavens, which have command, authority, and dominion, over this dark world. (Ephesians 6. 12)
The Power of my Blood and of my Wounds, united to the Rosary of my Mother will protect you, if you use this Armor with faith; apply them to the incarnate evil spirits and to the spiritual forces that roam the air, so that you are able to emerge victorious in the everyday battles. Only with your Spiritual Armor on, morning and night, with the Power of My Blood and of my Wound and the Rosary of my Mother, you can overcome the forces of evil. So keep these instructions in mind, flock of mine, so that you may repel the attacks and the deceptions of evil spirits.
My Peace I leave you, my Peace I give you.
Repent and convert, for the Kingdom of God is near.
Your Teacher, Jesus the Good Shepherd.
Let my messages be known to all mankind, sheep of my flock."
Source: mensajesdelbuenpastor
Help the Lord spread His voice, time is running out
Please help spread these messages of faith, hope, salvation, defense against evil (by email, printing, Facebook, Twitter, and other media) to your loved ones, your friends, and all the people you may meet, who seek salvation or who are in danger of being eternally lost. The Lord gives great graces and blessings to those of goodwill who, according to their own possibilities, collaborate with His Plan of Salvation. Who helps the Lord save a soul predestine his own, independently from the outcome.
The truth about the Coronavirus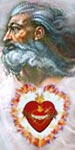 May 1, 2020 - God the Father says: "Today, I invite you to realize that this virus - the coronavirus - is no ordinary disease. It has been created from human ingenuity to specifically target the elderly and physically challenged. This is the plan of future generations to purify the human race around the world. It was released into the general population ahead of schedule - by accident. Those in charge were waiting for less capable government officials in your country (USA) to be in office. Nevertheless, proposed harm is being unleashed on the whole human race."
"I tell you these things to help you to realize the underlying evil at work and hidden in hearts these days. You cannot be confounded by any turn of events. Over all situations, I am in Dominion. No one will be given power over you that is more powerful than your Eternal Father. Therefore, be emboldened with this knowledge. If you persevere in Truth, you have loaded your weapons against what seems to be and discharged them with Truth." (Source: Holy Love)