MESSAGE FROM THE BLESSED VIRGIN MARY
TO HER BELOVED DAUGHTER LUZ DE MARIA
AUGUST 23, 2017
"Beloved children of My Immaculate Heart, I bless you.
Blessed is the one who has believed.
Blessed is the one who obeys the voice of their Shepherd.
Blessed is the one who loves his/her brothers and sisters.
Blessed is the one who does not magnify him/herself.
Blessed is the one who sees My Son in their brother and sister.
Blessed is the one who does not call himself 'chosen'.
Blessed is the one who gives himself with love to his brothers and sisters.
Blessed is the one who loves and forgives, forgives and loves.
Blessed is the one who fulfills The Commandments of the Law of God.
Blessed is the one who is dedicated to the service of My Son at every instant of their existence.
Blessed is the one who protects their soul, who masters their human ego and draws near to permanent fusion with their spirit blessed by the Divine Spirit.
Blessed is the one who is not like the merchant outside the Temple.
Blessed is the one who respects their brothers' and sisters' thinking when it differs from their own.
Blessed is the one who has the right Wisdom for correcting their brothers and sisters with fraternal love.
Blessed is the one who does not think they are always right in everything.
Blessed is the one who knows how to keep silence in the secret of their heart.
Blessed is the one who subdues their tongue and does not allow it to wound their brothers and sisters.
Blessed is the one who does not oblige their brothers and sisters to be fused with the Divine, but with Divine Love takes their hand and leads them quickly, but with patience.
Blessed is the one who has understood that the instant is no instant and that every earthly day is one day closer to the fulfillment of the Prophecies.
Blessed is the one who gives everything in following My Son.
Blessed is the one who is prudent.
Blessed is the one who subdues their human ego and does not hurt their neighbor.
Blessed is the one who has opened their heart to Divine Love and therefore loves their brothers and sisters in spirit and truth.
I have shed My Tears, beloved children of My Immaculate Heart, My Tears of Blood, for traversing the Earth perennially, I have collected the blood of the innocents and of many martyrs of this generation.
I have shed My Tears of Blood for those children of Mine who have been, are and will be victims of the mistreatment of some of My Priests, whom I beg to fulfill their vows and to pray that the enemy does not defeat them. You, because you are Priests, are constantly stalked by many demons, so you must remain strong and live the sublime instant of Consecration in spirit and truth. Within you, in your hands, you hold and testify to the Great Miracle of Transubstantiation.
I have shed My Tears of Blood for those who in some way wish to have dominion over their brothers and sisters and threaten them with losing Eternal Life.
Beloved children of My Immaculate Heart:
My Son is freedom, but you know well that the free will of man is tending to separate itself from My Son at this instant when evil is stalking man on every possible side. Evil is so subtle that for you it can go unnoticed, therefore you must remain united to the Holy Spirit, pleading for discernment in every step you take, in every action, in every work, and even more so in every word that comes out of your mouth.
My Maternity did not end with receiving you at the foot of the Cross, but began there, and it will not end until I present you to My beloved Son. Therefore My Word, which is Divine Will, will not stop, so that My Son's People be aware of what is the Divine Will, that they do not go astray and take false steps.
Beloved children of My Immaculate Heart:
DO NOT BELIEVE THAT BY BEING FAITHFUL AND MAKING A CONTINUOUS EFFORT TO BE OBEDIENT AND TO FULFILL THE WILL OF THE FATHER YOU WILL BE EXEMPT FROM THE COMING EVENTS.
Throughout all My Apparitions I have revealed to Humanity, in each one of them, what you will face precisely in this generation, in which you can clearly distinguish all the Signs that I have mentioned to you as a condition for My Revelations to be fulfilled.
You are a Disobedient People, you do not believe, you constantly want to put your finger into the wound in order to believe; you reason so very much that sometimes you believe yourselves so superior as to judge your brothers.
THAT IS NOT RIGHT, SINCE NONE OF MY CHILDREN MUST JUDGE THEIR BROTHERS AND SISTERS.
Divine Mercy knows no limits, yet it is not because of it that Divine Justice does not exist, because the one who is not true, the one who does not strive, the one who does not fulfill the Commandments, the one who has no charity, the one who is not humble, the one who does not give everything to follow My Son, will receive their payment and it will not be the same as the payment received by the one who repents consciously and with firm intention not to go back to sinning. You are living in too serious instant for you to continue taking Heaven's Calls lightly.
THIS GENERATION WILL TASTE THE BITTER CHALICE OF PURIFICATION.
The Earth itself is in constant evolution and in its process of evolution it no longer resists so much sin by the human being, and therefore it shakes and will shake with great force.
I saw you participating with joy in the Eclipse and so I want you to think, to analyze, since I see the joy of serving My Son being constantly eclipsed, because you prioritize the world and put off My Son's Requests.
I CALL ALL HUMANITY TO TAKE OFF THE BLINDFOLD, TO SEE THE REALITY OF THE EVENTS, to know and to take full stock of the sin that abounds on Earth.
I CALL YOU BECAUSE OF THE URGENCY OF EACH PERSON'S SPIRITUAL PREPARATION, for as Mother I do not want the Warning (1) to overtake you without having repented for wrongdoing, without having recognized yourselves as sinners.
The pain of the soul in the Warning will be unimaginable because nothing it has committed will remain hidden. I mourn because even with this act of Divine Mercy and opportunity for the Salvation of the human race, some will rebel and will be persecutors of My children.
This indignation in which some are living, this folly that some are maintaining, this indifference, this disobedience in which some of My children are living permanently, will pierce their hearts with pain, because when they want to get away from the tentacles of evil, they will not be able to leave, because they will have already trapped them in them and will fight harder so that their souls do not belong to My Son and so that their conscience be nullified and that they do not feel the need to seek My Son. As Mother, I grieve over this…
My children, pray for Italy. Italy is going to suffer greatly. Italy will be invaded and her heart will feel the force of hatred and of those who reject My Son and those who do not love Me.
Pray, My children, pray for Spain. Spain will be struck fiercely, it will suffer to the core and its territory will be ransacked.
Pray, My children for the United States. The country of the eagle will suffer. The liberty that appears with its torch in hand will be torn down by those who will enter its territory. Its ground will shake as most of the Earth will shake, for few will be the days when some country will not feel the force of the earth's shaking.
Pray, My children, pray for one another, because the instant will come when no one will feel safe in their country, therefore I have called you to union so that you protect one another.
Pray, My children, for Argentina, it will be surprised by people from its own homeland, and this land of My Heart will lose peace for a short time, because those who are hiding in the dark will come out into the light.
Children of My Immaculate Heart:
You need to go back to my Son's Path…
You need to fight against base instincts, against the egoism in which you are constantly walking…
Turn back to My Son, turn back to My Son; this is necessary, because the powers will go from words and threats to war.
I "AS MOTHER OF HUMANITY" WARN YOU AND ASSURE YOU OF MY PROTECTION SO THAT YOUR SOULS ARE NOT LOST IF YOU FULFILL THE DIVINE WILL.
BE OBEDIENT TO MY CALLS; DO NOT BE FOOLISH, BE OBEDIENT.
I bless you in the Name of the Father, the Son and the Holy Spirit.
Mother Mary."
HAIL MARY MOST PURE, CONCEIVED WITHOUT SIN
HAIL MARY MOST PURE, CONCEIVED WITHOUT SIN
HAIL MARY MOST PURE, CONCEIVED WITHOUT SIN
(1) Revelations about the Warning: read…
Source: Revelaciones Marianas
Help the Lord spread His voice, time is running out
Please help spread these messages of faith, hope, salvation, defense against evil (by email, printing, Facebook, Twitter, and other media) to your loved ones, your friends, and all the people you may meet, who seek salvation or who are in danger of being eternally lost. The Lord gives great graces and blessings to those of goodwill who, according to their own possibilities, collaborate with His Plan of Salvation. Who helps the Lord save a soul predestine his own, independently from the outcome.
The truth about the Coronavirus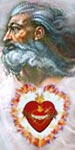 May 1, 2020 - God the Father says: "Today, I invite you to realize that this virus - the coronavirus - is no ordinary disease. It has been created from human ingenuity to specifically target the elderly and physically challenged. This is the plan of future generations to purify the human race around the world. It was released into the general population ahead of schedule - by accident. Those in charge were waiting for less capable government officials in your country (USA) to be in office. Nevertheless, proposed harm is being unleashed on the whole human race."
"I tell you these things to help you to realize the underlying evil at work and hidden in hearts these days. You cannot be confounded by any turn of events. Over all situations, I am in Dominion. No one will be given power over you that is more powerful than your Eternal Father. Therefore, be emboldened with this knowledge. If you persevere in Truth, you have loaded your weapons against what seems to be and discharged them with Truth." (Source: Holy Love)