JUNE 5, 2015
URGENT CALL FROM SANCTIFIED MARY TO PARENTS
 Mother of God: Be very careful with what your children see, read, listen and play
Little children of my heart, may God's love be always with you and my maternal protection accompany you always.
Parents, be very attentive of your children as my adversary wants to destroy the families.
Be very careful with what your children see, read, listen and play.
I tell you this because the instruments of Evil,  are using technology to slowly poisoning young souls through games, music, movies, videos, TV shows and literature loaded with subliminal messages that are driving many to spiritual and even physical death.
My children, playing ghosts, charlie – charlie, or scissors and spiral notepad are the same as playing ouija. It is same as opening your soul's doors so that my adversary and his demons can enter and possess you. NO game where one requests information from the afterlife is good.
Don't think that by invoking the souls of your departed loved ones it will be them who will come responding to your call. I tell you that by doing this what you are opening are the doors of Hell. You know very well that my adversary is astute and disguises as an Angel of light to mislead you in order to take your soul.
Many children and young adults are  being trapped by my adversary by playing games where they request information and assistance form occult sources.
My little children, when playing those apparently innocent games what you are really doing is opening your soul to my adversary so that he may possess you.
When invoking the spirits of departed loved ones what really comes to you are demons disguised as your loved ones.
Remember that my adversary stalks like a hungry lion looking for anyone to devour.  He knows his time is short  and that is why he is deploying all his evil treacheries to make as many souls as possible loose the Path.
Parents, pay much attention to the video games that your children play as many of them are filled with occult rituals and actions with the sole purpose of opening the minds of your children and youth to violence, trespassing, sex, drugs, homosexuality, prostitution and murder.
Control the cartoons that your children watch as many are loaded with subliminal messages of violence, sex and all other sins of the flesh that will lead your children to lose their moral and spiritual values, and the saddest of all: the distancing from God and family.
Awaken from your passiveness parents! Don't continue to be so permissive with your children. Remember that you are living in times of darkness and must be attentive with all that your children see, play read and listen. This so that tomorrow you won't regret their misbehavior, and worse losing their souls!
My children, to tattoo your bodies is a pagan practice that goes against God's Holy Word which reads: Do not lacerate your bodies for the dead, and do not tattoo yourselves (Leviticus 19,28).
Remember that your bodies are a temple of the Holy Spirit and you should not defile, destroy or burn it. I remind you that all those body markings come from my adversary and are evil instruments that only seek to defile God's creation and take you away from the path of salvation.
Reckon then my children and don't continue to mark your body with tattoos as this displeases God and for it tomorrow you will be asked to present your case.
Parents, correct the ways if your family, have much dialogue with your children, make time to listen to them as many homes are being lost due to lack of love, dialogue, understanding and most specially for not inviting God. Take God back into your homes, pray my Holy Rosary, as the family that prays together remains together.
May the Peace of my Lord be with you.
Your Mother who loves you, Mary Sanctified (place of apparition: Alto de Guadalupe, Antioquia)
Make my messages known to all humanity."
Source: www.mensajesdelbuenpastorenoc.org
Fr. Michel Rodrigue explaines The Events of the End Times
Do you want a quick overview of the end times? Then read "The great events of purification will begin this fall". If you want all the details of the unfolding events, then go to "Virtual Spiritual Retreat with Fr. Michel Rodrigue about the End Times".
The Rosary is the weapon of these times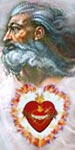 God the Father: "Children, the best way to change the conscience of the world and this country (U.S.A.) in particular is much prayer and many sacrifices. You may not see the effects of your efforts but persevere and do not be discouraged. Use your Rosaries as the mighty weapons that they are. A Rosary said from the heart is more powerful than any weapon of mass destruction. The Rosary is the weapon of these times. Do not let the daily news frighten you. Often, what you hear is not the Truth and only meant to influence your opinions..." (Read more..)
The truth about the Coronavirus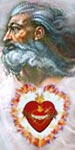 May 1, 2020 - God the Father says: "Today, I invite you to realize that this virus - the coronavirus - is no ordinary disease. It has been created from human ingenuity to specifically target the elderly and physically challenged. This is the plan of future generations to purify the human race around the world. It was released into the general population ahead of schedule - by accident. Those in charge were waiting for less capable government officials in your country (USA) to be in office. Nevertheless, proposed harm is being unleashed on the whole human race." (Read more...)
Help the Lord spread His voice, time is running out
Please help spread these messages of faith, hope, salvation,
defense
against evil (by email, printing, Facebook, Twitter, and other media) to your loved ones, your friends, and all the people you may meet, who seek salvation or who are in danger of being eternally lost. The Lord gives great graces and blessings to those of goodwill who, according to their own possibilities, collaborate with His Plan of Salvation.
Who helps the Lord save a soul predestine his own
, independently from the outcome.