August 24, 2015
URGENT CALL FROM THE MISTICAL ROSE TO THE GREAT AMERICAN  NATION (USA)
Mother of God: A great ball of fire is approaching from space
"Little children, God's peace be with you and my maternal protection be always with you.
In black as in mourning will the great nation of the Americas be dressed, who has refused to return to God and continues to ignore the heavenly calls to their conversion.
A great ball of fire is approaching from space and will punish the sins and evil of this nation.
From its guts the great yellow dragon will awaken and will bring desolation and grief to this great nation.
How much sadness I feel for my children of this American land! It's coastal cities will suffer and death will come suddenly.
All the power and technology of this nation will not be able to stop the just wrath of God.
Great tribulations are coming for the American nation.
Gather in prayer you people of God who live there.
My little children from other nations, return to your homeland, because the trumpets will announce the purification of this American land.
As mother of humanity, I am making an urgent call to its president(1) and its law makers to abolish the laws that attempt against life and Christian morality.
Little children, God's justice is fair and relentless and is about to punish your nation.
Don't be foolish, don't think you are gods, respect life a gift from God and don't challenge my Lord.
The sin of abortion, the free masonry, the social injustice, the despicable instincts and all the laws that approve same sex couples relationships are an affront to God's love and mercy and are a disgrace to your nation.
Oh Babylon of current times, if you don't return to God in true heart I assure you will disappear from the face of the earth!
My Father can't stand you anymore and has issued his sentence against your nation! Reckon oh Eagle Nation!
Stop breaking my Father's precepts so that you don't come to know his Holy and Just anger !
I am making an urgent call to my Militant Army here on earth, as soon as possible, to conduct a great day of prayer, fasting and penance for the great American Nation.
Pray, too for its president and law makers to abolish the laws that go against nature and stop the spreading of innocent blood.
It is me, your Mother, the Mystical Rose who is asking this of you, heed my anguished call inhabitants of the great American nation because soon will start a series of cosmic and natural events that will bring desolation and death to your nation.
I humbly ask its president(1) to stop the war that is about to start, as this will be a scourge to his nation.
The armies of Gog and Magog will join as it is written and end up destroying your nation, there will no tone sitting on top of stone left.
Heed my call my American little children; confirm my words with my instruments that live among you in your nation, so that you will not doubt my message.
Follow the example of the inhabitants of Nineveh who converted by Jonah's predictions.
Do you the same and I assure you the Father who is slow to anger and rich in compassion will refrain by your conversion to send your punishment.
May God's peace be with you, my little children of the great American nation.
With love your Mother, Mary Mystical Rose
Make my messages known to all humanity."
(1) Obama – President of USA in 2015
Source: mensajesdelbuenpastorenoc.org/english
Urgent call of Jesus the Eternal High Priest
August 9th 2020 from 12:00 am to 6:00 pm - Worldwide day of fasting and of prayer to the Heavenly Father for the protection of Catholic Temples, Shrines and Holy Places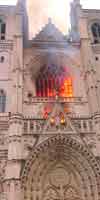 "I make an urgent call to the whole Catholic world for a day of fasting and of prayer to be held worldwide on August 9th with the prayer of the Rosary of my Most Precious Blood and with the prayer of the Exorcism of St. Michael, from 12:00 am to 6:00 pm, asking the Heavenly Father for the protection of my Temples, Shrines and Holy Places, which are being destroyed and desecrated by the forces of evil of this world. I'm counting on you, my Flock." —Jesus the Eternal High Priest
The truth about the Coronavirus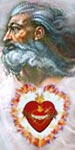 May 1, 2020 - God the Father says: "Today, I invite you to realize that this virus - the coronavirus - is no ordinary disease. It has been created from human ingenuity to specifically target the elderly and physically challenged. This is the plan of future generations to purify the human race around the world. It was released into the general population ahead of schedule - by accident. Those in charge were waiting for less capable government officials in your country (USA) to be in office. Nevertheless, proposed harm is being unleashed on the whole human race."
"I tell you these things to help you to realize the underlying evil at work and hidden in hearts these days. You cannot be confounded by any turn of events. Over all situations, I am in Dominion. No one will be given power over you that is more powerful than your Eternal Father. Therefore, be emboldened with this knowledge. If you persevere in Truth, you have loaded your weapons against what seems to be and discharged them with Truth." (Source: Holy Love)
Help the Lord spread His voice, time is running out
Please help spread these messages of faith, hope, salvation,
defense
against evil (by email, printing, Facebook, Twitter, and other media) to your loved ones, your friends, and all the people you may meet, who seek salvation or who are in danger of being eternally lost. The Lord gives great graces and blessings to those of goodwill who, according to their own possibilities, collaborate with His Plan of Salvation.
Who helps the Lord save a soul predestine his own
, independently from the outcome.