MESSAGE FROM OUR LORD JESUS CHRIST
TO HIS BELOVED DAUGHTER LUZ DE MARIA
DURING THE MANIFESTATION OF A CRUCIFIX
CALIFORNIA, UNITED STATES – OCTOBER 30, 2018
May My Most Precious Blood be the Shield that strengthens My People
"My Beloved People:
Here is My Blood… Here is the Oil of My Love that is shed for Humanity, before so much offense, before so much sin with which man continually scourges Me, wounds Me and crucifies Me.
I MANIFEST MYSELF TO MY CHILDREN WITH MY LOVE SO THAT MY MOST PRECIOUS BLOOD COVERS ALL THOSE HUMAN BEINGS WHO, IN THE CELEBRATION OFFERED TO THE DEVIL ON HALLOWEEN, THINK TO CONSECRATE THEMSELVES TO THE DARKNESS AND PARTICIPATE WITH THE LEGIONS OF EVIL.
I MANIFEST MYSELF SO YOU DESIST FROM SURRENDERING YOURSELVES TO EVIL.
May My Most Precious Blood be the Shield that strengthens My People so that no soul is lost…
May My Oil be in each one the defense so you do not succumb for a day of festivity and from then on continue to give yourselves more and more to the debauchery the devil has planted in Humanity.
MY PEOPLE MUST MAKE REPARATION, THEY MUST OFFER ME THEIR LOVE AND MUST PRAY FOR ONE ANOTHER SO THAT NONE OF YOUR BROTHERS AND SISTERS AROUND THE WORLD IS LOST.
Pray so that My Most Precious Blood defends those human beings from falling into the hands of those children of Mine who have surrendered to the devil.
MY PEOPLE, HERE I AM, I LOVE YOU AND BLESS YOU.
Your Jesus."
HAIL MARY MOST PURE, CONCEIVED WITHOUT SIN.
HAIL MARY MOST PURE, CONCEIVED WITHOUT SIN.
HAIL MARY MOST PURE, CONCEIVED WITHOUT SIN.
Source: Revelaciones Marianas
Help the Lord spread His voice, time is running out
Please help spread these messages of faith, hope, salvation, defense against evil (by email, printing, Facebook, Twitter, and other media) to your loved ones, your friends, and all the people you may meet, who seek salvation or who are in danger of being eternally lost. The Lord gives great graces and blessings to those of goodwill who, according to their own possibilities, collaborate with His Plan of Salvation. Who helps the Lord save a soul predestine his own, independently from the outcome.
The truth about the Coronavirus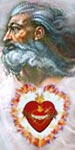 May 1, 2020 - God the Father says: "Today, I invite you to realize that this virus - the coronavirus - is no ordinary disease. It has been created from human ingenuity to specifically target the elderly and physically challenged. This is the plan of future generations to purify the human race around the world. It was released into the general population ahead of schedule - by accident. Those in charge were waiting for less capable government officials in your country (USA) to be in office. Nevertheless, proposed harm is being unleashed on the whole human race."
"I tell you these things to help you to realize the underlying evil at work and hidden in hearts these days. You cannot be confounded by any turn of events. Over all situations, I am in Dominion. No one will be given power over you that is more powerful than your Eternal Father. Therefore, be emboldened with this knowledge. If you persevere in Truth, you have loaded your weapons against what seems to be and discharged them with Truth." (Source: Holy Love)