The Apparitions and the Miracle
All written narrations about the apparitions of the Lady of Guadalupe are inspired by the Nican Mopohua, or Huei Tlamahuitzoltica, written in Nahuatl, the Aztec language, by the Indian scholar Antonio Valeriano around the middle of the sixteenth century. Unfortunately the original of his work has not been found. A copy was first published in Nahuatl by Luis Lasso de la Vega in 1649. Its cover is shown here.
Here follows an English translation: Ten years after the seizure of the city of Mexico, war came to an end and there was peace amongst the people; in this manner faith started to bud, the understanding of the true God, for whom we live. At that time, in the year fifteen hundred and thirty one, in the early days of the month of December, it happened that there lived a poor Indian, named Juan Diego, said being a native of Cuautitlan. Of all things spiritually he belonged to Tlatilolco.
First Apparition
On a Saturday just before dawn, he was on his way to pursue divine worship and to engage in his own errands. As he reached the base of the hill known as Tepeyac, came the break of day, and he heard singing atop the hill, resembling singing of varied beautiful birds.Occasionally the voices of the songsters would cease, and it appeared as if the mount responded. The song, very mellow and delightful, excelled that of the coyoltototl and the tzinizcan and of other pretty singing birds. Juan Diego stopped to look and said to himself: "By fortune, am I worthy of what I hear? Maybe I dream? Am I awakening? Where am I? Perhaps I am now in the terrestrial paradise which our elders had told us about? Perhaps I am now in heaven?" He was looking toward the east, on top of the mound, from whence came the precious celestial chant; and then it suddenly ceased and there was silence. He then heard a voice from above the mount saying to him:
"Juanito, Juan Dieguito."
Then he ventured and went to where he was called. He was not frightened in the least; on the contrary, overjoyed.
Then he climbed the hill, to see from were he was being called. When he reached the summit, he saw a Lady, who was standing there and told him to come hither. Approaching her presence, he marveled greatly at her superhuman grandeur; her garments were shining like the sun; the cliff where she rested her feet, pierced with glitter, resembling an anklet of precious stones, and the earth sparkled like the rainbow. The mezquites, nopales, and other different weeds, which grow there, appeared like emeralds, their foliage like turquoise, and their branches and thorns glistened like gold. He bowed before her and herd her word, tender and courteous, like someone who charms and steems you highly.
She said:
"Juanito, the most humble of my sons, where are you going?"
He replied: "My Lady and Child, I have to reach your church in Mexico, Tlatilolco, to pursue things divine, taught and given to us by our priests, delegates of Our Lord." She then spoke to him:
"Know and understand well, you the most humble of my son, that I am the ever virgin Holy Mary, Mother of the True God for whom we live, of the Creator of all things, Lord of heaven and the earth. I wish that a temple be erected here quickly, so I may therein exhibit and give all my love, compassion, help, and protection, because I am your merciful mother, to you, and to all the inhabitants on this land and all the rest who love me, invoke and confide in me; listen there to their lamentations, and remedy all their miseries, afflictions and sorrows. And to accomplish what my clemency pretends, go to the palace of the bishop of Mexico, and you will say to him that I manifest my great desire, that here on this plain a temple be built to me; you will accurately relate all you have seen and admired, and what you have heard.
Be assured that I will be most grateful and will reward you, because I will make you happy and worthy of recompense for the effort and fatigue in what you will obtain of what I have entrusted. Behold, you have heard my mandate, my humble son; go and put forth all your effort."
At this point he bowed before her and said: "My Lady, I am going to comply with your mandate; now I must part from you, I, your humble servant." Then he descended to go to comply with the errand, and went by the avenue which runs directly into Mexico City.
Second Apparition
Having entered the city, and without delay, he went straight to the bishop's palace, who was the recently arrived prelate named Father Juan de Zumarraga, a Franciscan religious. On arrival, he endeavored to see him; he pleaded with the servants to announce him; and after a long wait, he was called and advised that the bishop had ordered his admission. As he entered, he bowed, and on bended knees before him, he then delivered the message from the lady from heaven; he also told him all he had admired, seen, and heard. After having heard his chat and message, it appeared incredible; then he told him: "You will return, my son, and I will hear you at my pleasure. I will review it from the beginning and will give thought to the wishes and desires for which you have come." He left and he seemed sad, because his message had not been realized in any of its forms.
He returned on the same day. He came directly to the top of the hill, met the Lady from heaven, who was awaiting him, in the same spot where he saw her the first time. Seeing her, postrated before her, he said: "Lady, the least of my daughters, my Child, I went where you sent me to comply with your command. With difficulty I entered the prelate's study. I saw him and exposed your message, just as you instructed me. He received me benevolently and listened attentively, but when he replied, it appeared that he did not believe me. He said: "You will return; I will hear you at my pleasure. I will review from the beginning the wish and desire which you have brought." I perfectly understood by the manner he replied that he believes it to be an invention of mine that you wish that a temple be built here to you, and that it is not your order; for which I exceedingly beg, Lady and my Child, that you entrust the delivery of your message to someone of importance, well known, respected, and esteemed, so that they may believe in him; because I am a nobody, I am a small rope, a tiny ladder, the tail end, a leaf, and you, my Child, the least of my children, my Lady, you send me to a place where I never visit nor repose. Please excuse the great unpleasantness and let not fretfulness befall, my Lady and my All."
The Blessed Virgin answered:
"Hark, my son the least, you must understand that I have many servants and messengers, to whom I must entrust the delivery of my message, and carry my wish, but it is of precise detail that you yourself solicit and assist and that through your mediation my wish be complied. I earnestly implore, my son the least, and with sternness I command that you again go tomorrow and see the bishop. You go in my name, and make known my wish in its entirety that he has to start the erection of a temple which I ask of him. And again tell him that I, in person, the ever-virgin Holy Mary, Mother of God, sent you."
Juan Diego replied: "Lady, my Child, let me not cause you affliction. Gladly and willingly I will go to comply your mandate. Under no condition will I fail to do it, for not even the way is distressing. I will go to do your wish, but perhaps I will not be heard with liking, or if I am heard I might not be believed. Tomorrow afternoon, at sunset, I will come to bring you the result of your message with the prelate's reply. I now take leave, my Child, the least, my Child and Lady. Rest in the meantime." He then left to rest in his home.
Third Apparition
The next day, Sunday, before dawn, he left home on his way to Tlatilolco, to be instructed in things divine, and to be present for roll call, following which he had to see the prelate. Nearly at ten, and swiftly, after hearing Mass and being counted and the crowd had dispersed, he went. On the hour Juan Diego left for the palace of the bishop. Hardly had he arrived, he eagerly tried to see him. Again with much difficulty he was able to see him. He kneeled before his feet. He saddened and cried as he expounded the mandate of the Lady from heaven, which God grant he would believe his message, and the wish of the Immaculate, to erect her temple where she willed it to be. The bishop, to assure himself, asked many things, where he had seen her and how she looked; and he described everything perfectly to the bishop. Notwithstanding his precise explanation of her figure and all that he had seen and admired, which in itself reflected her as being the ever-virgin Holy Mother of the Saviour, Our Lord Jesus Christ, nevertheless, he did not give credence and said that not only for his request he had to do what he had asked; that, in addition, a sign was very necessary, so that he could be believed that he was sent by the true Lady from heaven. Therefore, he was heard, said Juan Diego to the bishop: "My lord, hark! what must be the sign that you ask? For I will go to ask the Lady from heaven who sent me here." The bishop, seeing that he ratified everything without doubt and was not retracting anything, dismissed him. Immediately he ordered some persons of his household, in whom he could trust, to go and watch where he went and whom he saw and to whom he spoke. So it was done. Juan Diego went straight to the avenue. Those that followed him, as they crossed the ravine, near the bridge to Tepeyacac, lost sight of him. They searched everywhere, but he could not be seen. Thus they returned, not only because they were disgusted, but also because they were hindered in their intent, causing them anger. And that is what they informed the bishop, influencing him not to believe Juan Diego; they told him that he was being deceived; that Juan Diego was only forging what he was saying, or that he was simply dreaming what he said and asked. They finally schemed that if he ever returned, they would hold and punish him harshly, so that he would never lie or deceive again.
In the meantime, Juan Diego was with the Blessed Virgin, relating the answer he was bringing from his lordship, the bishop. The lady, having heard, told him:
"Well and good, my little dear, you will return here tomorrow, so you may take to the bishop the sign he has requested. With this he will believe you, and in this regard he will not doubt you nor will he be suspicious of you; and know, my little dear, that I will reward your solicitude and effort and fatigue spent of my behalf. Lo! go now. I will await you here tomorrow."
Fourth Apparition
On the following day, Monday, when Juan Diego was to carry a sign so he could be believed, he failed to return, because, when he reached his home, his uncle, named Juan Bernardino, had become sick, and was gravely ill. First he summoned a doctor who aided him; but it was too late, he was gravely ill. By nightfall, his uncle requested that by break of day he go to Tlatilolco and summon a priest, to prepare him and hear his confession, because he was certain it was time for him to die, and that he would not arise or get well.
On Tuesday, before dawn, Juan Diego came from his home to Tlatilolco to summon a priest; and as he approached the road which joins the slope to Tepeyacac hilltop, toward the west, where he was accustomed to cross, said: "If I proceed forward, the Lady is bound to see me, and I may be detained, so I may take the sign to the prelate, as prearranged; that our first affliction must let us go hurriedly to call a priest, as my poor uncle certainly awaits him." Then he rounded the hill, going around, so he could not be seen by her who sees well everywhere. He saw her descend from the top of the hill and was looking toward where they previously met. She approached him at the side of the hill and said to him:
"What's there, my son the least? Where are you going?"
Was he grieved, or ashamed, or scared? He bowed before her. He saluted, saying: "My Child, the most tender of my daughters, Lady, God grant you are content. How are you this morning? Is your health good, Lady and my Child? I am going to cause you grief. Know, my Child, that a servant of yours is very sick, my uncle. He has contracted the plague, and is near death. I am hurrying to your house in Mexico to call one of your priests, beloved by our Lord, to hear his confession and absolve him, because, since we were born, we came to guard the work of our death. But if I go, I shall return here soon, so I may go to deliver your message. Lady and my Child, forgive me, be patient with me for the time being. I will not deceive you, the least of my daughters. Tomorrow I will come in all haste."
After hearing Juan Diego's chat, the Most Holy Virgin answered:
"Hear me and understand well, my son the least, that nothing should frighten or grieve you. Let not your heart be disturbed. Do not fear that sickness, nor any other sickness or anguish. Am I not here, who is your Mother? Are you not under my protection? Am I not your health? Are you not happily within my fold? What else do you wish? Do not grieve nor be disturbed by anything. Do not be afflicted by the illness of your uncle, who will not die now of it. be assured that he is now cured."
(And then his uncle was cured, as it was later learned.)
When Juan Diego heard these words from the Lady from heaven, he was greatly consoled. He was happy. He begged to be excused to be off to see the bishop, to take him the sign or proof, so that he might be believed. The Lady from heaven ordered to climb to the top of the hill, where they previously met. She told him:
"Climb, my son the least, to the top of the hill; there where you saw me and I gave you orders, you will find different flowers. Cut them, gather them, assemble them, then come and bring them before my presence."
Immediately Juan Diego climbed the hill, and as he reached the summit, he was amazed that so many varieties of exquisite rosas de Castilla were blooming, long before the time when they are to bud, because, being out of season, they would freeze. They were very fragant and covered with dewdrops of the night, which resembled precious pearls. Immediately he started cutting them. He gathered them all and placed them in his tilma. The hilltop was no place for any kind of flowers to grow, because it had many crags, thistles, thorns, nopales and mezquites. Occasionally weeds would grow, but it was then the month of December, in which all vegetation is destroyed by freezing. He immediately went down the hill and brought the different roses which he had cut to the Lady from heaven, who, as she saw them, took them with her hand and again placed them back in the tilma, saying:
"My son the least, this diversity of roses is the proof and the sign which you will take to the bishop. You will tell him in my name that he will see in them my wish and that he will have to comply to it. You are my ambassador, most worthy of all confidence. Rigorously I command you that only before the presence of the bishop will you unfold your mantle and disclose what you are carrying. You will relate all and well; you will tell that I ordered you to climb to the hilltop, to go and cut flowers; and all that you saw and admired, so you can induce the prelate to give his support, with the aim that a temple be built and erected as I have asked."
After the Lady from heaven had given her advice, he was on his way by the avenue that goes directly to Mexico; being happy and assured of success, carrying with great care what he bore in his tilma, being careful; that nothing would slip from his hands, and enjoying the fragrance of the variety of the beautiful flowers.
The Miracle of the Image
When he reached the bishop's palace, there came to meet him the majordomo and other servants of the prelate. He begged them to tell the bishop that he wished to see him, but none were willing, pretending not to hear him, probably because it was too early, or because they already knew him as being of the molesting type, because he was pestering them; and, moreover, they had been advised by their co-workers that they had lost sight of him, when they had followed him.
He waited a long time. When they saw that he had been there a long time, standing, crestfallen, doing nothing, waiting to be called, and appearing like he had something which he carried in his tilma, they came near him, to see what he had and to satisfy themselves. Juan Diego, seeing that he could not hide what he had, and on account of that he would be molested, pushed or mauled, uncovered his tilma a little, and there were the flowers; and upon seeing that they were all different rosas de Castilla, and out of season, they were thoroughly amazed, also because they were so fresh and in full bloom, so fragrant and so beautiful. They tried to seize and pull some out, but they were not successful the three times they dared to take them. They were not lucky because when then tried to get them, they were unable to see real flowers. Instead, they appeared painted or stamped or sewn on the cloth. Then they went to tell the bishop what they had seen and that the Indian who had come so many times wished to see him, and that he had reason enough so long anxiously eager to see him.
Upon hearing, the bishop realized that what he carried was the proof, to confirm and comply with what the Indian requested. Immediately he ordered his admission. As he entered, Juan Diego knelt before him, as he was accustomed to do, and again related what he had seen and admired, also the message. He said: "Sir, I did what you ordered, to go forth and tell my Ama, the Lady from heaven, Holy Mary, precious Mother of God, that you asked for a sign so that you might believe me that you should build a temple where she asked it to be erected; also, I told her that I had given you my word that I would bring some sign and proof, which you requested, of her wish. She condescended to your request and graciously granted your request, some sign and proof to complement her wish. Early today she again sent me to see you; I asked for the sign so you might believe me, as she had said that she would give it, and she complied. She sent me to the top of the hill, where I was accustomed to see her, and to cut a variety of rosas de Castilla. After I had cut them, I brought them, she took them with her hand and placed them in my cloth, so that I bring them to you and deliver them to you in person. Even though I knew that the hilltop was no place where flowers would grow, because there are many crags, thistles, thorns, nopales and mezquites, I still had my doubts. As I approached the top of the hill, I saw that I was in paradise, where there was a great variety of exquisite rosas de Castilla, in brilliant dew, which I immediately cut. She had told me that I should bring them to you, and so I do it, so that you may see in them the sign which you asked of me and comply with her wish; also, to make clear the veracity of my word and my message. Behold. Receive them."
He unfolded his white cloth, where he had the flowers; and when they scattered on the floor, all the different varieties of rosas de Castilla, suddenly there appeared the drawing of the precious Image of the ever-virgin Holy Mary, Mother of God, in the manner as she is today kept in the temple at Tepeyacac, which is named Guadalupe. When the bishop saw the image, he and all who were present fell to their knees. She was greatly admired. They arose to see her; they shuddered and, with sorrow, they demonstrated that they contemplated her with their hearts and minds. The bishop, with sorrowful tears, prayed and begged forgiveness for not having attended her wish and request. When he rose to his feet, he untied from Juan Diego's neck the cloth on which appeared the Image of the Lady from heaven. Then he took it to be placed in his chapel. Juan Diego remained one more day in the bishop's house, at his request. The following day he told him: Well! show us where the Lady from heaven wished her temple be erected." Immediately, he invited all those present to go.
Apparition to Juan Bernardino
As Juan Diego pointed out the spot where the lady from heaven wanted her temple built, he begged to be excused. He wished to go home to see his uncle Juan Bernardino, who was gravely ill when he left him to go to Tlatilolco to summon a priest, to hear his confession and absolve him. The Lady from heaven had told him that he had been cured. But they did not let him go alone, and accompanied him to his home.
As they arrived, they saw that his uncle was very happy and nothing ailed him. He was greatly amazed to see his nephew so accompanied and honored, asking the reason of such honors conferred upon him. His nephew answered that when he went to summon a priest to hear his confession and to absolve him, the Lady from heaven appeared to him at Tepeyacac, telling him not to be afflicted, that his uncle was well, for which he was greatly consoled, and she sent him to Mexico, to see the bishop, to build her a house in Tepeyacac.
Then the uncle manifested that it was true that on that occasion he became well and that he had seen her in the same manner as she had appeared to his nephew, knowing through her that she had sent him to Mexico to see the bishop. Also, the Lady told him that when he would go to see the bishop, to reveal to him what he had seen and to explain the miraculous manner in which she had cured him, and that she would properly be named, and known as the blessed Image, the ever-virgin Holy Mary of Guadalupe. Juan Bernardino was brought before the presence of the bishop to inform and testify before him. Both he and his nephew were the guests of the bishop in his home for some days, until the temple dedicated to the Queen of Tepeyacac was erected where Juan Diego had seen her.
The bishop transferred the sacred Image of the lovely lady from heaven to the main church, taking her from his private chapel where it was, so that the people would see and admire her blessed Image. The entire city was aroused; they came to see and admire the devout Image, and to pray. They marveled at the fact that she appeared as did her divine miracle, because no living person of this world had painted her precious Image.
Memorare
Remember, O most gracious Virgin Mary of Guadalupe, that in thy celestial apparitions on the mount of Tepeyac, thou didst promise to show thy compassion and pity towards all who, loving and trusting thee, seek thy help and call upon thee in their necessities and afflictions.
Thou didst promise to hearken to our supplications, to dry our tears and to give us consolation and relief. Never was it known that anyone who fled to thy protection, implored thy help, or sought thy intercession, either for the common welfare, or in personal anxieties, was left unaided.
Inspired with this confidence, we fly unto thee, O Mary, ever Virgin Mother of the True God! Though grieving under the weight of our sins, we come to prostrate ourselves in thy august presence, certain that thou wilt deign to fulfill thy merciful promises. We are full of hope that, standing beneath thy shadow and protection, nothing will trouble or afflict us, nor need we fear illness, or misfortune, or any other sorrow.
Thou hast decided to remain with us through thy admirable image, thou who art our Mother, our health and our life. Placing ourselves beneath thy maternal gaze and having recourse to thee in all our necessities we need do nothing more. O Holy Mother of God, despise not our petitions, but in thy mercy hear and answer us. (Here mention your petition.)
Five Hail Marys…in gratitude for the four apparitions to Juan Diego and the one to Juan Bernardino.
Prayer
Our Lady of Guadalupe, Mystical Rose, make intercession for the Holy Church, protect the Sovereign Pontiff, help all those who invoke thee in their necessities, and since thou art the ever Virgin Mary, and Mother of the True God, obtain for us from thy most holy Son the grace of keeping our faith, of sweet hope in the midst of the bitterness of life, of burning charity, and the precious gift of final perseverance. Amen.One Our Father, Hail Mary, Glory be to the Father…in gratitude for the Miraculous Portrait as a continuing miracle and testimony.
Morning Offering
Immaculate Heart of Mary, Heart of my Mother, Our Lady of Guadalupe, I unite to thy purity, thy sanctity, thy zeal and thy love, all my thoughts, words, acts, and sufferings this day, that there may be nothing in me that does not become through thee, a pleasure to Jesus, a gain to souls, and an act of reparation for the offenses against thy Heart.
Triduum to Our Lady of Guadalupe
"I chose this place and made it holy, in order that my name might be honored, and my eyes and heart might remain there forever" (2 Chr. 7:16). Who is this that comes forth like the dawn, as beautiful as the moon, as resplendent as the sun..? (Sg. 6:10) Hail Mary…
Mary speaks: "I am the Mother of fair love,…and of knowledge, and of holy hope…My memory is unto everlasting generations" Eccl. 24:24, 28, Douay).
Prayer:
O God, You have been pleased to bestow upon us unceasing favors by having placed us under the special protection of the Most Blessed Virgin Mary. Grant us, your humble servants, who rejoice in honoring her today upon earth, the happiness of seeing her face to face in heaven. Through Christ our Lord. Amen.
Prayer
Remember, O most gracious Virgin of Guadalupe, that in your apparitions on Mount Tepeyac you promised to show pity and compassion to all who, loving and trusting you, seek your help and protection. Accordingly, listen now to our supplications and grant us consolation and relief. We are full of hope that, relying on your help, nothing can trouble or affect us. As you have remained with us through your admirable image, so now obtain for us the graces we need. Amen.
Juan Diego
The Basilica of Our Lady of Guadalupe has witnessed many grand and reverent ceremonies through the centuries, but few like the Mass celebrated July 31, 2002 for the canonization of St. Juan Diego. Thousands of people attended the three-hour canonization Mass, while thousands more watched on screens set up just outside the basilica and throughout Mexico City. Entire boulevards were closed down to make room for pilgrims. Among those attending the Mass was Mexico's president, Vicente Fox, whose presence marked a historic occasion: the first time a Mexican chief executive attended a papal Mass. Priests read from the Bible in Spanish and in the indigenous language Nahuatl, and while a portrait of Juan Diego was carried to the altar, Indians in colorfully plumed headdresses danced up the main aisle of the basilica.
Twelve years earlier, Juan Diego's beatification had been the result of rigorous historical research and examination into his life and later testimonies about him. Through this research, evidence of early devotion to Juan Diego and recognition of his saintliness dating back to the sixteenth century was uncovered. With this, the approval of an immemorial cultus was granted and the requirements for beatification were met. For Juan Diego's canonization, however, something more was needed: a miracle. But as it happened, on the same day that John Paul II was celebrating Juan Diego's beatification Mass, that miracle happened.
On May 3, 1990, in Mexico City, nineteen-year-old Juan Jose Barragan suffered from severe depression and, wanting to commit suicide, he threw himself from the balcony of his apartment, striking his head on the concrete pavement thirty feet below, despite his mother's frantic attempts to hold onto him as she cried out to Juan Diego for help. The young man was rushed to the nearby hospital, where the doctor there noted his serious condition and suggested that the boy's mother pray to God. To this, the young man's mother replied that she already had prayed for Juan Diego's intercession. For three days, examination and intensive care continued, and physicians diagnosed a large basal fracture of the skull — a wound that normally would have killed at the moment of impact, and even now destroyed any hope of survival or repair. Given the mortal nature of the wounds, on May 6 all extraordinary medical support was ceased, and young Juan Jose's death was thought to be imminent. But that same day, Juan Jose sat up, began to eat, and within ten days was entirely recovered, with no debilitating side-effects, not even so much as a headache. In the scans, the doctors could see clear evidence of the life-threatening fracture, but to their surprise they noticed that the bone was mended, with the arteries and veins all in place. Astonished, they requested more tests by specialists for second opinions, only to have their original assessment confirmed. Impossible, unexplainable, it was declared a miracle.
As enormously as it changed Juan Jose's life, the miracle affirmed the life of another: an Indian convert born five centuries earlier at the height of the Aztec Empire, Juan Diego Cuauhtlatoatzin. Ultimately, it was this miracle that led to Juan Diego's canonization.
Juan Diego was born around the year 1474 in CuautitIan of the Texcoco kingdom, part of the Triple Alliance with the Aztec Empire. Known by his indigenous name Cuauhtlatoatzin, meaning "eagle that speaks," he belonged to the Chichimecas, a people that had assumed Toltec culture whose wise men had reached the conception of only one God. As a macehual, a middle-class commoner, he owned property through inheritance.
The first of many great changes in his life came around 1524, when the fifty-year-old Cuauhtlatoatzin and his wife requested baptism from one of the early Franciscan missionaries to Mexico and received their Christian names, Juan Diego and Marfa Lucia. Together, they were one of the first Catholic married couples of the New World. Five years later, Marfa Lucia died, leaving Juan Diego alone with his elderly uncle, Juan Bernardino, also a recent convert, in the town of Tulpetlac, near Mexico City.
Juan Diego's conversion had been made possible just ten years earlier, when Hernan Cortes and his men conquered the great Aztec Empire, ultimately laying waste to the Aztec capital of Tenochtitlan and its main temple, the Templo Mayor (Great Temple). Having lived in the town of CuautitIan in the nearby kingdom of Texcoco and then in the town of Tulpetlac, Juan Diego was no doubt familiar with the Aztecs and their campaign for empire. He also would have been familiar with their religious practices, which demanded human sacrifices to sustain the Aztec gods and maintain the harmony of the cosmos. The introduction of Christianity to the New World came with the Spanish conquest of Mexico; missionaries were sent to teach the faith, and the Indians were discouraged from practicing their own religion. Human sacrifice was prohibited and temples were torn down. Despite these efforts, missionary activity in the New World met with only very modest success. It is this history of conquest and its aftermath, along with the cultural and religious heritage of the indigenous people, that constitutes a vital lens in interpreting the significance of the Guadalupan apparitions for the Colonial Indians. More than that, it shows how the apparitions at Guadalupe resolved some of the deep-seated problems posed by the Aztec religion — problems that were doubtless exacerbated in the Indians' encounter with Spanish colonialism.
After Maria Lucia's death, Juan Diego continued to grow in his faith; to the missionaries, who were accustomed to meager resources and unsuccessful efforts, Juan Diego's dedication to the Christian faith must have been a welcome surprise. Although there was no established church in the area, every Saturday and Sunday Juan Diego rose at dawn to walk nine miles to the nearest doctrina (place of religious instruction) in Tlaltelolco, where he could attend Mass and receive instruction in the faith. At the time, Mexico City was a small island in Lake Texcoco, and so in order to attend these services in Tlaltelolco, Juan Diego would have to travel south from Tulpetlac, walk around the western side of Tepeyac hill, and then along a great causeway connecting Mexico City to the mainland.
A name for the virgin
After fulfilling his duty, Juan Diego begged to be excused so that he could return to his uncle, who had been, when he saw him last, seriously ill and near to death. The bishop agreed and sent several men to accompany Juan Diego, ordering them to return with Juan Bernardino if he was in good health. When they arrived at the town of Tulpetlac, they were astonished to find Juan Bernardino completely recovered; he, on the other hand, was just as astonished to find his nephew so highly honored by the accompaniment of persons sent by Friar Zumarraga. Juan Diego then explained to his uncle where he had been, only to learn that Juan Bernardino already knew: the Virgin — exactly as Juan Diego had described her — had come to Juan Bernardino too. She had healed him, instructed him to show himself to the bishop, and told him everything that his nephew was doing for her.
What is more, the Virgin revealed to Juan Bernardino something even more important — her name. Henceforth, she was to be known as "the Perfect Virgin HOLY MARY OF GUADALUPE."
It is significant that the Virgin chose to disclose her full name not to Juan Diego but instead to his elderly uncle Juan Bernardino. Now there are two witnesses to the apparitions. While pointing to the veracity of Juan Diego's account, it also underscores the role of family relationships in learning about the faith and the value of spiritual solidarity. Even before the moment when Juan Bernardino tells his nephew of the Virgin's appearance, there is already a history of mutual trust and sharing in their relationship together as Christians.
Yet this moment especially speaks of Juan Bernardino in his combined role as community elder and Christian witness. In many of the biblical accounts of Christ's miraculous healings and those later performed by his apostles, the faith of the healer is integral, but so is the faith of those being healed. Christ would often say to those whom he healed: "Your faith has healed you." As already suggested, owing to his status as a community elder — a status presumably damaged following his conversion to Christianity — Juan Bernardino represented the indigenous community, both its collective knowledge and its identity. Thus, while his illness and imminent death paralleled the condition of many, so also did his recovery foretell a spiritual recovery and renewal. Specifically, the Virgin gives Juan Bernardino her name with two complementary effects. The first is a restoration of Juan Bernardino in his role as community elder, now as a witness of hope with new wisdom to share. The second is the rooting of her name in the collective knowledge of the Indian people, thus giving them a means to seek her intercession and to be spiritually healed in the hope of her promises. This is true renewal: a renewal of the individual in society and a renewal of culture in hope.
Both the Virgin's name and Juan Diego's name are significant within this context, pointing to the need for reconciliation between peoples of different cultures and especially to the importance of inculturation in achieving this reconciliation. While several scholars have argued that the name Guadalupe is of Nahuatl but was subsequently shown inaccurate — the fact is that the Virgin chose a name known by the Spaniards. The true origins of the Virgin's name run deeper still, once again bringing together elements of the New World and Spain. (The name "Mary," of course, is originally Hebrew, not Spanish.) In Spain, there was a river named Guadalupe that ran through Extremadura, Spain; the name itself was of Arabic origin and meant "river of black gravel." As legend has it, in the thirteenth century, after a statue of the Black Madonna was found on the banks of the Guadalupe River, the Royal Monastery of Santa Maria de Guadalupe was built in the Virgin's honor. But the historical record shows that the Spaniards did not give the Mexican Virgin the name "Guadalupe." She chose it — and in doing so she assumed a name that reflected her mission as the one that carries or brings the living water, Jesus Christ.
While it is significant that the Virgin chose a layman as her messenger, thereby underscoring the importance of lay ministry within the Church, it is especially significant that she chose Juan Diego Cuauhtlatoatzin, "eagle that speaks." In Aztec culture, the eagle played an important symbolic role, both as the herald of the Aztec civilization and as the symbol of their patron deity, the sun god. According to Aztec mythology, at some time in the fourteenth century, the Aztecs migrated south to the Valley of Mexico, where an eagle sitting atop a nopal cactus revealed the site of their future capital city, Tenochtitlan ("place of the nopal cactus rock"). But far more than recalling the beginnings of the Aztec civilization, eagles also played an important symbolic role in the contemporary Aztec world, specifically in Aztec religious sacrifice. Revering the eagle as a symbol of the sun, the Aztecs would place the hearts of sacrificial victims in a cuauhxicalli, or "eagle gourd vessel," sometimes shaped like the head of an eagle; it was from these eagle vessels that the Aztecs believed the sun would be nourished. Now, at the Virgin's request, Juan Diego Cuauhtlatoatzin is designated as the messenger of a new civilization. This new civilization, however, is not one in which the lives of the gods are sustained by the sacrifice of human lives for food, but rather one in which all people are called to the God who in Christ is life-giving food for them.
A home for the image
On December 26, 1531, the chapel in the Virgin's honor was completed. Intended to be as much a home for the image on Juan Diego's tilma as it was a place for prayer, the chapel was built out of adobe, whitewashed, and roofed with straw in just two weeks. To dedicate the chapel, Juan Diego, Friar Zumarraga, and villagers from Cuauhtitlan processed to the foot of Tepeyac hill and placed the tilma over the chapel's altar. Housed in this new chapel, called the Hermitage, the tilma and its image attracted attention throughout New Spain. Antonio Valeriano concluded the Nican Mopohua's apparition account by noting that "absolutely everyone, the entire city, without exception . . . came to acknowledge [the image] as something divine. They came to offer her their prayers [and] they marveled at the miraculous way it had appeared."
Juan Diego, too, became an important figure in the Virgin's new shrine. Many who came to the shrine identified in the Virgin's messenger a beautiful expression of holiness that they wished to imitate so that, as some of the Indians put it, "we also could obtain the eternal joys of Heaven." In his homily for Juan Diego's canonization Mass, John Paul II recalled this early recognition of Juan Diego's holiness in the developing Mexican Church. Concluding his homily, he prayed:
Blessed Juan Diego, a good, Christian Indian, whom simple people have always considered a saint! … We entrust to you our lay brothers and sisters so that, feeling the call to holiness, they may imbue every area of social life with the spirit of the Gospel. …
Beloved Juan Diego, "the Eagle that speaks"! Show us the way that leads to the "Dark Virgin" of Tepeyac, that she may receive us in the depths of her heart, for she is the loving, compassionate Mother who guides us to the true God. Amen.
Nearly five centuries after the apparitions, Juan Diego remains an example for us today, especially for the new evangelization. In his role in the apparition and in his life afterward, he is a model of faith, of devotion, of sacrifice, and of the role of every believer to transform culture — "to imbue every area of social life with the spirit of the Gospel."
Our Lady Of Guadalupe, Protectress of the Unborn
Human life is and has always been at the center of the great struggle between good and evil, between light and darkness. The struggle between the "culture of life" and the "culture of death". Only Satan can delight in the death of the living: for death came into the world as a result of the devil's envy (cf. Wis 2:24). He who is "a murderer from the beginning", is also "a liar and the father of lies" (Jn 8:44). By deceiving man he leads him to projects of sin and death, even in many ocassions making them appear as goals and fruits of life.
Today we too find ourselves in the midst of an even more enormous and dramatic conflict between good and evil, death and life, the "culture of death" and the "culture of life". John Paul II stated at Denver, on the occasion of the Eighth World Youth Day, "with time the threats against life have not grown weaker. They are taking on vast proportions. They are not only threats coming from the outside, from the forces of nature or the 'Cains who kill the Abels'; no, they are scientifically and systematically programmed threats. The twentieth century will have been an era of massive attacks on life, an endless series of wars and a continual taking of innocent human life. False prophets and false teachers have had the greatest success".
In our days millions of unborn children are killed every year around the globe, in procedures that in some places are not only legal but also officially supported and financed. In many cases the procedures follow the same rules as the sacrifices to the ancient god Molech: the slain and then cremation of the little children. Just in the United States of America, right next to the land where Our Lady of Guadalupe appeared, more than a million children are killed every year. 32 million abortions were executed in the country just during the first 20 years after abortion was legalized in 1973. These killings, which dwarf the numbers of the sacrifices of the Aztecs, are not longer executed under the sun in open air, on the top of a pyramid for all the people in town to see and hear, but hidden from anybody except the few personnel of the abortion providers, in facilities that can be found in many cases in shopping centers. Like during the Aztec times, a variety of methods are used to kill. Like by vacuum aspirations or MVA; dilation and suctions curettage or D&C; saline amniocentesis, or salt poisoning abortions; D&E; "brain suction" or "D&X" methods, etc.
Click here to watch the story of Guadalupe with English subtitles 
Guadalupe

Guadalupe Full 

Our Lady of Guadalupe (Apparitions of the Virgin Mary in Mexico)

Urgent call of Jesus the Eternal High Priest
August 9th 2020 from 12:00 am to 6:00 pm - Worldwide day of fasting and of prayer to the Heavenly Father for the protection of Catholic Temples, Shrines and Holy Places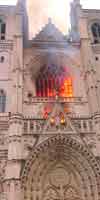 "I make an urgent call to the whole Catholic world for a day of fasting and of prayer to be held worldwide on August 9th with the prayer of the Rosary of my Most Precious Blood and with the prayer of the Exorcism of St. Michael, from 12:00 am to 6:00 pm, asking the Heavenly Father for the protection of my Temples, Shrines and Holy Places, which are being destroyed and desecrated by the forces of evil of this world. I'm counting on you, my Flock." —Jesus the Eternal High Priest
The truth about the Coronavirus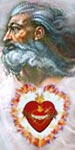 May 1, 2020 - God the Father says: "Today, I invite you to realize that this virus - the coronavirus - is no ordinary disease. It has been created from human ingenuity to specifically target the elderly and physically challenged. This is the plan of future generations to purify the human race around the world. It was released into the general population ahead of schedule - by accident. Those in charge were waiting for less capable government officials in your country (USA) to be in office. Nevertheless, proposed harm is being unleashed on the whole human race."
"I tell you these things to help you to realize the underlying evil at work and hidden in hearts these days. You cannot be confounded by any turn of events. Over all situations, I am in Dominion. No one will be given power over you that is more powerful than your Eternal Father. Therefore, be emboldened with this knowledge. If you persevere in Truth, you have loaded your weapons against what seems to be and discharged them with Truth." (Source: Holy Love)
Help the Lord spread His voice, time is running out
Please help spread these messages of faith, hope, salvation,
defense
against evil (by email, printing, Facebook, Twitter, and other media) to your loved ones, your friends, and all the people you may meet, who seek salvation or who are in danger of being eternally lost. The Lord gives great graces and blessings to those of goodwill who, according to their own possibilities, collaborate with His Plan of Salvation.
Who helps the Lord save a soul predestine his own
, independently from the outcome.