October 6 2017
Urgent Call of St. Michael and the Archangels and the Angels of the Kingdom of God to humanity
Many souls are going to be lost with the arrival of the Warning
"Who is like God? No one is like God. Hallelujah, Hallelujah, Hallelujah
May the peace of the Most high be with you all, men of goodwill.
Mortal Brethren, great battles we are waging against the hosts of evil. The sin and wickedness of this generation have strengthened the kingdom of darkness.
It hurts us to see so much wickedness that like tares has grown in the heart of the immense majority of this ungrateful and sinful generation.
What a fools and foolish you are, you prefer death to life! You keep on turning your back to the only One Who can save you, our Beloved Father.
Heaven weeps with your attitude, for my Father does not want your death, but that you live eternally.
Brethren, the time has come for your passage through eternity and the vast majority of humanity is not prepared for this event.
The Warning will catch many souls in mortal sin and they will be lost eternally, because they will not resist such a great impact.
Poor souls, they are roaming this world without God and without law, time is running out; if they do not return to God as soon as possible, they are going to be lost with the arrival of the Warning.
In the Name of the Most High we are making an appeal: prostitutes, thieves, adulterers, fornicators, impure, homosexuals idolaters, liars, alcoholics, sorcerers, warlocks, occultists and sinners in general: reconsider, because by continuing the way you go, your souls will be lost in your passage to eternity!
When the Warning takes you by surprise, your souls will not see the light of God, but the darkness of the kingdom of darkness.
Mortals, you will be into eternity for fifteen or twenty minutes of your earthly time; depending on the state of your soul, you will go to the place where you belong, for the time indicated.
Those who are to go to purgatory, will feel the fire that purifies the souls and you will see there, the state in which many of your relatives are found.
Many lukewarm souls will accompany sinful souls to hell; there they will feel the torments and the fire that burns and does not extinguish with which the condemned souls are punished.
My Father wants to show hell to the lukewarm souls, so that when they return for His grace to this world, they become aware and define themselves.
Lukewarm souls and sinful souls, we ask you: if you are able to resist staying in hell, for all the duration of the Warning? Think and reconsider, because your life is at stake and the time is running out.
Brethren, every mortal sin must be confessed and repaired; without reparation, sin is not completely forgiven.
You must repair for all your mortal sins, before being caught by the Warning, so that you do not lament in your passage through eternity.
Oh sinful humanity, run to put your accounts in order and to repair for all your mortal sins, because the day of the Warning is near and many are not going to resist It!
Do not go mortals in making short and long-term plans, be more concerned about the salvation of your soul, because life in this world is a breath [of wind].
You are shadow and dust, tongue and vanity; today you are, tomorrow you are gone.
Stop worrying about the things of this world, because you know that this world will soon pass.
Live better to please God and treasure the treasures of heaven that will give you tomorrow the joy of eternal life.
May the peace of the Most High remain in you, men of goodwill.
Your brothers, Michael the Archangel, and the Archangels and the Angels of my Father's kingdom.
Let our messages be known to all humanity, the seed of God."
Source: mensajesdelbuenpastorenoc.org
Help the Lord spread His voice, time is running out
Please help spread these messages of faith, hope, salvation, defense against evil (by email, printing, Facebook, Twitter, and other media) to your loved ones, your friends, and all the people you may meet, who seek salvation or who are in danger of being eternally lost. The Lord gives great graces and blessings to those of goodwill who, according to their own possibilities, collaborate with His Plan of Salvation. Who helps the Lord save a soul predestine his own, independently from the outcome.
The truth about the Coronavirus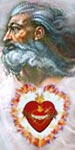 May 1, 2020 - God the Father says: "Today, I invite you to realize that this virus - the coronavirus - is no ordinary disease. It has been created from human ingenuity to specifically target the elderly and physically challenged. This is the plan of future generations to purify the human race around the world. It was released into the general population ahead of schedule - by accident. Those in charge were waiting for less capable government officials in your country (USA) to be in office. Nevertheless, proposed harm is being unleashed on the whole human race."
"I tell you these things to help you to realize the underlying evil at work and hidden in hearts these days. You cannot be confounded by any turn of events. Over all situations, I am in Dominion. No one will be given power over you that is more powerful than your Eternal Father. Therefore, be emboldened with this knowledge. If you persevere in Truth, you have loaded your weapons against what seems to be and discharged them with Truth." (Source: Holy Love)