Traslation available in English, Spanish, Portuguese and Italian, click on the below tabs
August 25 2016: Message to the seer Luz De Maria
English
Spanish
Portuguese
Italian
Volcanoes are ready to erupt in one country and another, rapidly
My Beloved People:
BLESSED IS THE ONE WHO COMES TO OUR WILL IN SEARCH OF MERCY.
BLESSED IS THE ONE WHO COMES TO OUR WILL WITH THE FIRM INTENTION OF AMENDMENT.
BLESSED IS THE ONE WHO COMES TO OUR WILL WITH LOVE.
My Beloved People:
Humanity is instants away from the Great Warning …
Evil has devoted itself to sowing evil in the man deprived of Me.
Humanity is laying great and heavy sins upon itself, which have blackened man's work and action. The human creature has fallen so far that it no longer appears to be a child of Our Will, but a child of free will feasting with the devil.
THE STAR SHINING IN THE SKY WILL NOT DELAY, illuminating those who live in darkness and those who live in the Light.
The Earth will seem to burn and everything to be consumed in the flames, but you who believe in Our Trinity and in the Mother of all Humanity – some will know that it is the Warning, others will enter into a great panic that can lead them to perish.
My children will enter into a great calm as if seeing themselves in a great mirror, that of the conscience.
Everything will stop before the fulfillment of Our Will, not even the demons will be able to interfere at that instant, everything will be paralyzed.
My People, minimize the suffering of your own sin …
ENTER WILLINGLY INTO A CHANGE that will give you the opportunity to remain closer to Our Trinity.
ENTER INTO THE LOVE OF THE QUEEN OF ALL OF CREATION so that She shows you inner silence is indispensable in whoever decides to be more of Our House and less worldly and sinful.
You should be aware of the state of madness into which Humanity has fallen, taking disobedience and the lack of conscience as its banner. The devil is guiding thousands of My children so that they enter into the maze of sins and are unable to get out of them.
I, your Lord, see from Heaven the actions of My children, and every action in favor of evil and contrary to Our Law and to Love leaves on the earth an amount of physical contamination such that I see the Earth covered with garbage in large quantities.
How you have deformed the House that you received!
AT THIS INSTANT MAN'S SPIRITUAL GARBAGE IS SO GREAT THAT IT NUMBS HIS SENSES.
Thus every instant, man's every waking moment is infected with indisposition and this paralyzes you, so that you are unable to dispose yourselves to a radical change in your lives and to distance from yourselves the feeling of complacency towards what you know is wrong.
HUMANITY REMAINS WITHIN THE CLOUD THAT CLOUDS REASON, NUMBS THE MIND, HARDENS THE HEART AND CHAINS THE WILL.
Therefore, you do not see with clarity, you cannot discern or be strong to fight against evil.
My People:
YOU ARE NOT IMPOSING THE FORCE OF YOUR WILL IN THE FACE OF EVIL IN ORDER TO REJECT IT, you fail to turn away from what is sinful, you live allowing all that inner power living in each one of you to be suffocated by the power of evil, and that inner power is extinguished by cowardice of fighting against evil.
YOU DO NOT RESPECT YOURSELVES, YOU HAVE LIMITED YOURSELVES MENTALLY AND SPIRITUALLY, so that evil has managed to surpass you to a great extent, due to the instability in which you keep your intellect, limiting yourselves to live in a past time, denying yourselves the possibility of being more spiritual and less of the flesh.
My People:
YOU HAVE DESIRED TO REMOVE ME BY ALL MEANS FROM YOUR LIVES, THINKING THAT TO LIVE IN ME IS TO LIVE BEING SUFFOCATED, HINDERED, REPRESSED, WITHOUT FREEDOM.
Unfortunately for my People, such thinking has brought you to stop in your ascent towards Me and to hold back the awakening of the spiritual faculties with which you were endowed in order to be closer to Our Will. What you continue ignoring and will ignore, is that in moving away from Our Will you have moved away from man's true identity as a child of God.
My People, how I have called you to halt the momentum of the human ego! … and you do not heed Me.
That momentum which governs you at this instant, will die, and the soul will have been carried along the path of evil, governed by the human ego with the full use of poorly employed freedom.
How many of My children live in this instant as if they had condemned themselves to hell, constantly spewing out the arrogance of the human ego upon their brothers and sisters!
How many, without knowing it, are denying themselves the happiness of being Our children, living poisoned by the human ego, envy and selfishness! The human ego has incrusted itself in man's thinking so that man likes to think he maintains his predominance over his brothers and sisters.
POOR SOULS LACKING MY LOVE, LACKING WHAT IT IS TO TRULY BE MY CHILDREN!
THEY CONTINUALLY JUDGE THEIR NEIGHBOR, THEIR SIGHT DOES NOT ALLOW THEM TO LOOK AT THEMSELVES.
How regrettable it is for Our Trinity to see man's state at this instant, in which for much of Humanity God does not forbid anything!
Thus evil grows in the midst of a Humanity tolerant of the lack of values, where oppression is important, being superior is more important, the absence of love is more important, not fulfilling the Divine Law is more important.
I look with pain upon Humanity that is ill, where men's evil acts go unpunished and there are recriminations against those who act in goodness.
You live in impunity, valuing sin, gravely offending Me with this way of acting.
YOU HAVE DRAWN PURIFICATION TOWARDS THE EARTH, MY FATHER'S HAND FALLS UPON MANKIND…
AND THE ELEMENTS REACT IN CONVULSION AGAINST MAN WHO IS TOTALLY INDIFFERENT TO THEM.
My people, great pieces of land will sink and the water that will emerge will cause severe flooding.

The volcanoes will roar, announcing to man the proximity of their activity.

You will find strange creatures created by man in the sea, created by radioactivity in the ocean's waters.

Pray beloved children, pray for Japan, it will be strongly shaken.

Pray, beloved children, pray for Chile, lament will be heard with the ground's shaking, and water will invade the land.

Pray, My children, pray for France, pain comes again.

Pray, My children, pray for England, the heart will be bitter.

Pray My children, volcanoes are ready to erupt in one country and another, rapidly.
My people: Turn away from evil and return promptly to Our Trinity…
Turn away from the stubbornness of the human ego so that you attain the good things that are for you…
Continue without being afraid and prepare, even if they say that you do not know what you are doing.
Keep supplies in the places specially prepared to be My Refuges. I will bring you from one place to another and will protect you.
Love My Mother, find in Her the Intercessor for you to be endowed with Our Divine Love, and may Peace therefore reign in your hearts.
DO NOT FEAR, WHERE THERE IS A TRUE DEVOTEE OF OUR TRINITY, THEY WILL ATTAIN PROTECTION.
MY PEOPLE, DO NOT FALL AWAY IN THESE instants, FORTIFY YOURSELVES WITH OUR BLESSING.
I bless you with My Love.
Your Jesus
HAIL MARY MOST PURE, CONCEIVED WITHOUT SIN
HAIL MARY MOST PURE, CONCEIVED WITHOUT SIN
HAIL MARY MOST PURE, CONCEIVED WITHOUT SIN
Los volcanes se encuentran prestos a hacer erupción en un país y otro, con rapidez
Amado Pueblo Mío:
BENDITO EL QUE VIENE A NUESTRA VOLUNTAD EN BUSCA DE MISERICORDIA.
BENDITO EL QUE VIENE A NUESTRA VOLUNTAD CON FIRME PROPÓSITO DE ENMIENDA.
BENDITO EL QUE VIENE A NUESTRA VOLUNTAD CON AMOR.
Amado Pueblo Mío:
La Humanidad se encuentra a instantes del Gran Aviso…
El mal se ha dedicado a sembrar el mal en el hombre desprovisto de Mí.
La Humanidad carga grandes y fuertes pecados sobre Ella, que han ennegrecido el obrar y actuar del hombre. La criatura humana ha decaído tanto que no parece ser hija de Nuestro Querer, sino hija del libre albedrío en un festín con el demonio.
NO TARDA EL ASTRO BRILLANDO EN EL CIELO, alumbrando a los que viven en tinieblas y a los que viven en la Luz. La Tierra parecerá arder y consumirse todo bajo las llamas, pero ustedes que creen en Nuestra Trinidad y en la Madre de toda la Humanidad: algunos sabrán que es el Aviso, otros entrarán en un gran pánico que les puede llevar a perecer. Mis hijos entrarán en gran calma como mirándose en un gran espejo, el de la conciencia. Todo se detendrá ante el cumplimiento de Nuestra Voluntad, ni los demonios lograrán interferir ese instante, todo se paralizará(*)
Pueblo Mío, minimicen el padecer del pecado propio…
ADÉNTRENSE VOLUNTARIAMENTE EN UN CAMBIO que les dé la oportunidad de mantenerse más cerca de Nuestra Trinidad.   
ADÉNTRENSE EN EL AMOR DE LA REINA DE TODO LO CREADO para que les muestre que el silencio interior es indispensable en quien se decide a ser más de Nuestra Casa y menos de lo mundano y pecaminoso.
Deben ser conscientes del estado de locura en que ha caído la Humanidad, llevando por bandera la desobediencia y la inconsciencia. El demonio guía a miles de Mis hijos para que entren en el laberinto de los pecados y no logren salir de ellos.
Yo, su Señor, miro desde el Cielo las acciones de Mis hijos y cada acción a favor del mal y contraria a Nuestra Ley y al Amor, deja sobre la Tierra cantidad de contaminación física, tanto que la Tierra la miro colmada de basura en grandes cantidades.
¡Cómo han deformado la Casa que recibieron!…
EN ESTE INSTANTE LA BASURA ESPIRITUAL DEL HOMBRE ES TANTA, QUE LLEGA A ADORMECERLE LOS SENTIDOS. Así cada instante, cada despertar del hombre se contagia con la indisposición y esto les paraliza, no logrando disponerse a un cambio radical en su vida y enviar muy lejos el sentimiento de complacencia con lo que saben que es indebido. 
LA HUMANIDAD SE MANTIENE DENTRO DE LA NUBE QUE NUBLA LA RAZÓN, ADORMECE LA MENTE, ENDURECE EL CORAZÓN Y ENCADENA LA VOLUNTAD.
Por ello no logran ver la claridad, no logran discernir ni ser fuertes para luchar en contra del mal.
Pueblo Mío:
USTEDES NO SE IMPONEN CON FUERZA DE VOLUNTAD ANTE EL MAL PARA RECHAZARLE, no logran apartarse de lo pecaminoso, viven permitiendo que todo ese poder interior que vive en cada uno sea sofocado por el poder del mal y el poder interior es apagado por la cobardía de luchar contra el mal.
USTEDES MISMOS NO SE RESPETAN, SE HAN LIMITADO MENTAL Y ESPIRITUALMENTE, por lo que el mal ha logrado superarles en gran cantidad, debido a la inestabilidad en que mantienen el intelecto, limitándose a vivir en un instante pasado, negándose a sí mismo la posibilidad de ser más espirituales y menos de la carne.
Pueblo Mío:
HAN DESEADO POR TODOS LOS MEDIOS ALEJARME DE SUS VIDAS, PENSANDO QUE VIVIR EN MÍ ES VIVIR SOFOCADO, IMPEDIDO, REPRIMIDO, SIN LIBERTAD. 
Lamentablemente para Mi Pueblo, este pensamiento les llevó a detenerse en el ascenso hacia Mí y detener el despertar de las facultades espirituales con que fueron dotados para ser más de Nuestra Voluntad. Lo que continúan ignorando y lo ignorarán, es que al alejarse de Nuestra Voluntad se han alejado de la verdadera identidad del hombre como hijo de Dios.
Pueblo Mío, ¡cuánto les he llamado a anular el ímpetu del yo humano!… y no Me atienden. 
Ese ímpetu que les gobierna en este instante, morirá, y el alma habrá sido llevada por el camino del mal, gobernada por el yo humano con todo el uso de la libertad mal empleada.
¡Cuántos de Mis hijos viven en este instante como si se hubieran condenado al infierno, vomitando constantemente la soberbia del yo humano sobre sus hermanos! 
¡Cuántos sin saberlo se niegan la felicidad de ser Nuestros hijos, viviendo envenenados por el yo humano, la envidia y el egoísmo! El yo humano se ha incrustado en el pensamiento del hombre para que guste de pensar que mantiene el predominio sobre sus hermanos.
¡POBRES ALMAS CARENTES DE MI AMOR, CARENTES DEL VERDADERO SER MIS HIJOS! 
JUZGAN CONTINUAMENTE AL PRÓJIMO, SU VISTA NO LES PERMITE MIRARSE A SÍ MISMOS.
¡Cuán lamentable es para Nuestra Trinidad mirar el estado del hombre en este instante, en que para gran parte de la Humanidad Dios no prohíbe nada! Así crece el mal en medio de la Humanidad tolerante de la carencia de valores, en donde la opresión es importante, el ser superior es más importante, el desamor es más importante, el no cumplir la Ley Divina es más importante. Miro con dolor la Humanidad enferma, en donde los malos actos de los hombres quedan impunes y al que actúa en el bien, se le recrimina.
Viven en la impunidad, dando valor al pecado, ofendiéndome gravemente con ese actuar.
HAN ATRAÍDO HACIA LA TIERRA LA PURIFICACIÓN, LA MANO DE MI PADRE CAE SOBRE LA HUMANIDAD…
 Y LOS ELEMENTOS CONVULSOS REACCIONAN CONTRA EL HOMBRE QUE LES ES INDIFERENTE TOTALMENTE.
Pueblo Mío, la tierra se hundirá en grandes fragmentos y el agua que emergerá, causará graves inundaciones.

Los volcanes rugirán anunciándole al hombre la proximidad de su actividad.

Encontrarán extrañas criaturas, creadas por el hombre en el mar, creadas por la radioactividad en las aguas del océano.

Oren, amados hijos, oren por Japón, será estremecido fuertemente.

Oren, amados hijos, oren por Chile, el lamento será escuchado con el estremecer de la tierra y el agua invadirá la tierra.

Oren, hijos Míos, oren por Francia el dolor llega nuevamente.

Oren, hijos Míos, oren por Inglaterra, el corazón será de hiel.

Oren hijos Míos, los volcanes se encuentran prestos a hacer erupción en un país y otro, con rapidez.
Pueblo Mío:
Aléjate del mal y regresa a Nuestra Trinidad con prontitud… 
Aléjate de la terquedad del yo humano para que puedas alcanzar los bienes que son para ti… 
Continúa sin temer y prepárate, aunque digan que no sabes lo que haces. Mantengan provisiones en los lugares preparados para ser Mis Refugios. Yo les llevaré de un lugar a otro y les protegeré.
Amen a Mi Madre, encuentren en Ella la Intercesora para que ustedes sean dotados de Nuestro Amor Divino y por ende, la Paz reine en el corazón de ustedes.
NO TEMAN, EN DONDE EXISTA UN VERDADERO DEVOTO DE NUESTRA TRINIDAD, ALCANZARÁ LA PROTECCIÓN.
PUEBLO MÍO, NO DECAIGAS EN ESTOS INSTANTES, FORTALÉCETE CON  NUESTRA BENDICIÓN.
Les bendigo con Mi Amor.
Su Jesús
AVE MARÍA PURÍSIMA, SIN PECADO CONCEBIDA
AVE MARÍA PURÍSIMA, SIN PECADO CONCEBIDA
AVE MARÍA PURÍSIMA, SIN PECADO CONCEBIDA 
(*) PROFECÍA: El Gran Aviso de Dios a la humanidad…
Os vulcões estão prestes a entrarem em erupção num e noutro país, rapidamente
Meu Povo amado:
BENDITO O QUE VEM ATÉ À NOSSA VONTADE À PROCURA DE MISERICÓRDIA.
BENDITO O QUE VEM ATÉ À NOSSA VONTADE COM O FIRME PROPÓSITO DE EMENDA. 
BENDITO O QUE VEM ATÉ À NOSSA VONTADE COM AMOR.
Meu Povo amado:
A Humanidade encontra-se a instantes do Grande Aviso…
O mal dedicou-se a semear o mal no homem desprovido de Mim.
A Humanidade carrega grandes e graves pecados ​​sobre Si, que enegreceram as obras e ações do homem. A criatura humana decaiu tanto que não parece ser filha da Nossa Vontade, mas sim filha do livre arbítrio num festim com o demónio.
NÃO TARDA QUE O ASTRO BRILHE NO CÉU, iluminando os que vivem nas trevas e os que vivem na luz.
A Terra parecerá arder e tudo ser consumido nas chamas, mas vós que credes na Nossa Trindade e na Mãe de toda a Humanidade: alguns saberão que é o Aviso, outros entrarão num grande pânico que pode levá-los a perecer.
Meus filhos, entrareis em grande calma como se vos vísseis num grande espelho, o da consciência.
Tudo parará face ao cumprimento da Nossa Vontade, nem os demónios conseguirão interferir nesse momento, tudo ficará paralisado.
Meu Povo, minimizai o padecimento do vosso pecado…
APROFUNDAI-VOS VOLUNTARIAMENTE NUMA MUDANÇA que vos dê a oportunidade de vos manterdes mais perto da Nossa Trindade. 
APROFUNDAI-VOS NO AMOR DA RAINHA DE TUDO O QUE FOI CRIADO para que vos mostre que o silêncio interior é indispensável em quem se decide a ser mais da Nossa Casa e menos do mundano e do pecaminoso.
Deveis estar conscientes do estado de loucura em que a Humanidade caiu, levando como bandeira a desobediência e a inconsciência. O demónio guia milhares dos Meus filhos para que entrem no labirinto dos pecados e não consigam sair destes.
Eu, vosso Senhor, vejo do Céu as ações dos Meus filhos e cada ação em prol do mal e contrária à Nossa Lei e Amor, deixa sobre a Terra muita contaminação física, tanta que à Terra vejo-a cheia de lixo em grandes quantidades.
Como haveis deformado a Casa que haveis recebido!…
NESTE MOMENTO O LIXO ESPIRITUAL DOS HOMENS É TANTO, QUE CHEGA A ADORMECER-VOS OS SENTIDOS. 
Assim, a cada momento, cada despertar do homem é contagiado com a indisposição e tal paralisa-vos, não conseguindo dispordes-vos a uma mudança radical nas vossas vidas e a enviardes para muito longe o sentimento de complacência para com o que sabeis ser indevido. 
A HUMANIDADE MANTÉM-SE DENTRO DA NUVEM QUE TURVA A RAZÃO, ADORMECE A MENTE, ENDURECE O CORAÇÃO E ACORRENTA A VONTADE. 
Por isso não conseguis ver com clareza, não conseguis discernir nem serdes fortes contra o mal.
Meu Povo:
VÓS NÃO VOS IMPONDES COM FORÇA DE VONTADE PERANTE O MAL PARA O RECHAÇARDES, não conseguis afastardes-vos do pecaminoso, viveis permitindo que todo esse poder interior que reside em cada um seja sufocado pelo poder do mal e o poder interior é apagado pela covardia em lutardes contra o mal.
VÓS PRÓPRIOS NÃO VOS RESPEITAIS, HAVEIS-VOS LIMITADO MENTAL E ESPIRITUALMENTE, pelo que o mal conseguiu vencer-vos na vossa maioria, devido à instabilidade em que mantendes o intelecto, limitando-vos a viverdes num tempo passado, negando-vos a vós próprios a hipótese de serdes mais espirituais e menos da carne.
Meu Povo:
HAVEIS DESEJADO AFASTAR-ME, POR TODOS OS MEIOS, DAS VOSSAS VIDAS, PENSANDO QUE VIVER EM MIM É VIVER SUFOCADO, IMPEDIDO, REPRIMIDO, SEM LIBERDADE.
Infelizmente para o Meu Povo, este pensamento levou-vos a deterdes-vos na ascensão até Mim e a deterdes o despertar das faculdades espirituais com que fostes dotados para serdes mais da Nossa Vontade.
O que continuais a ignorar e não sabeis, é que, afastando-vos da Nossa Vontade afastais-vos da verdadeira identidade do homem como filho de Deus.
Meu Povo, quanto vos apelei para anulardes o ímpeto do eu humano!… E não Me haveis dado ouvidos. Esse ímpeto que vos governa, neste momento, morrerá e a alma terá sido levada pelo caminho do mal, governada pelo eu humano com todo o uso da liberdade mal empregue.
Quantos dos Meus filhos vivem neste momento como se se tivessem condenado ao inferno, vomitando constantemente a soberba do eu humano sobre os seus irmãos! 
Quantos sem o saberem negam-se a felicidade de serem Nossos filhos, vivendo envenenados pelo eu humano, pela inveja e pelo egoísmo! O eu humano incrustou-se no pensamento do homem para que goste de pensar que mantém a predominância sobre os seus irmãos. 
POBRES ALMAS CARENTES DO MEU AMOR, CARENTES DE SERDES VERDADEIRAMENTE MEUS FILHOS! 
JULGAIS CONTINUAMENTE O PRÓXIMO, A VOSSA VISÃO NÃO VOS PERMITE VERDES-VOS A VÓS PRÓPRIOS. 
Quão lamentável é para a Nossa Trindade ver o estado do homem, neste momento, em que para grande parte da Humanidade Deus não proíbe nada!
Assim cresce o mal no meio da Humanidade tolerante para com a falta de valores, onde a opressão é importante, o ser-se superior é mais importante, o desamor é mais importante, o não cumprir a Lei Divina é mais importante.
Vejo com dor a Humanidade doente, onde as más ações dos homens ficam impunes e o que age dentro do bem é recriminado.
Viveis na impunidade, dando valor a pecado, ofendendo-me gravemente com essa forma de agirdes. 
HAVEIS ATRAÍDO PARA A TERRA A PURIFICAÇÃO, A MÃO DO MEU PAI CAI SOBRE A HUMANIDADE…
E OS ELEMENTOS CONVULSIONADOS REAGEM CONTRA O HOMEM QUE LHES É TOTALMENTE INDIFERENTE. 
Meu Povo, a terra afundar-se-á em grandes fragmentos e a água que imergirá, causará graves inundações.

Os vulcões rugirão anunciando ao homem a proximidade da sua atividade.

Encontrareis criaturas estranhas, criadas pelo homem no mar, criadas pela radioatividade nas águas do oceano.

Rezai, amados filhos, rezai pelo Japão, será fortemente abalado.

Rezai, amados filhos, rezai pelo Chile, o lamento será ouvido com o estremecer da terra e a água invadirá a terra.

Rezai, Meus filhos, rezai pela França a dor chega novamente.

Rezai, Meus filhos, rezai pela Inglaterra, o coração será de fel.

Rezai Meus filhos, os vulcões estão prestes a entrarem em erupção num e noutro país, rapidamente. 
Meu Povo:
Afastai-vos do mal e regressai à Nossa Trindade prontamente…
Afastai-vos da teimosia do eu humano para que possais alcançar os bens que são para vós…
Continuai sem temerdes e preparai-vos, ainda que digam que não sabeis o que fazeis. Mantende provisões nos lugares preparados para serem Meus Refúgios. Levar-vos-ei de um lugar para outro e proteger-vos-ei.
Amai a Minha Mãe, encontrai Nela a Intercessora para que vós sejais dotados do Nosso Amor Divino e, portanto, a Paz reine nos vossos corações. 
NÃO TEMAIS, ONDE EXISTA UM VERDADEIRO DEVOTO DA NOSSA TRINDADE, ALCANÇARÁ A PROTEÇÃO.
MEU POVO, NÃO VACILEIS NESTES MOMENTOS, FORTALECEI-VOS COM A NOSSA BÊNÇÃO. 
Eu vos abençoo com o Meu Amor. 
O Vosso Jesus
 AVE MARIA PURÍSSIMA, CONCEBIDA SEM PECADO
AVE MARIA PURÍSSIMA, CONCEBIDA SEM PECADO
AVE MARIA PURÍSSIMA, CONCEBIDA SEM PECADO
I vulcani presto erutteranno in un paese e nell'altro, in rapida successione
Amato Popolo Mio: 
BENEDETTO COLUI CHE SI ACCOSTA ALLA NOSTRA VOLONTÀ IN CERCA DI MISERICORDIA.
BENEDETTO COLUI CHE SI ACCOSTA ALLA NOSTRA VOLONTÀ CON FERMO PROPOSITO DI AMMENDA.  
BENEDETTO COLUI CHE SI ACCOSTA ALLA NOSTRA VOLONTÀ CON AMORE.
Amato Popolo Mio:
L'umanità si trova ad un passo dal Grande Avvertimento…   
Il male si è dato da fare per seminare il male nell'uomo che è privo di Me. L'umanità sta portando su di sé il peso di grandi e gravi peccati, che hanno funestato il modo di comportarsi e di agire dell'uomo. L'essere umano è decaduto al punto che non sembra figlio della Nostra Volontà, ma figlio del libero arbitrio a banchetto con il demonio. 
L'ASTRO NON TARDERÀ A BRILLARE NEL CIELO, illuminando sia quelli che vivono nelle tenebre che quelli che vivono nella Luce. 
La terra sembrerà bruciare e consumarsi nelle fiamme, ma quelli di voi che credono nella Nostra Trinità e nella Madre di tutta l'umanità: sapranno che è l'Avvertimento, altri si faranno prendere da un grande panico, che li può portare alla morte. 
I Miei figli entreranno in una grande calma, e si vedranno come in un grande specchio, quello della coscienza. Tutto si fermerà di fronte al compimento della Nostra Volontà, nemmeno i demoni riusciranno ad interferire in quel momento, tutto si paralizzerà. (*)
Popolo Mio, minimizzate la sofferenza per il vostro peccato…
ADDENTRATEVI VOLONTARIAMENTE NEL CAMBIAMENTO che vi dia l'opportunità di rimanere più vicini alla Nostra Trinità. 
ADDENTRATEVI NELL'AMORE DELLA REGINA DI TUTTO IL CREATO, affinché vi mostri che il silenzio interiore è indispensabile a chi decide di essere più della Nostra Casa e meno di quanto è mondano e peccaminoso.
Dovete rendervi conto dello stato di pazzia in cui è caduta l'umanità, che ha per bandiera la disobbedienza e l'incoscienza.  Il demonio sta guidando migliaia dei Miei figli per farli entrare nel labirinto del peccato e fare in modo che non riescano più ad uscirne.
Io, il vostro Signore, dal Cielo vedo le azioni dei Miei figli ed ogni azione a favore del male, contraria alla Nostra Legge e all'Amore, lascia sulla terra moltissima contaminazione fisica, al punto che vedo la terra colma di mucchi di immondizia.  
Come avete deformato la Casa che avete ricevuto!…
IN QUESTO MOMENTO L'IMMONDIZIA SPIRITUALE DELL'UOMO È TALMENTE TANTA, CHE RIESCE AD INTORPIDIRGLI I SENSI.
Quindi ogni volta che l'uomo cerca di svegliarsi, viene contagiato da un malessere che lo paralizza e che gli impedisce di intraprendere un cambiamento radicale nella propria vita e di allontanare da sé il senso di compiacenza verso quello che sa essere indebito.
L'UMANITÀ CONTINUA A STARE IN UNA NUBE CHE LE OFFUSCA LA RAGIONE, LE ADDORMENTA LA MENTE, LE INDURISCE IL CUORE ED INCATENA LA SUA VOLONTÀ.
Per questo non riuscite a vedere con chiarezza, non riuscite a discernere né ad essere forti, per lottare contro il male.
Popolo Mio:
VOI NON VI IMPONETE AL MALE CON LA FORZA DI VOLONTÀ NECESSARIA A RESPINGERLO, non riuscite a separarvi da quanto è peccaminoso e vivete permettendo che tutto questo potere interiore che vive in ciascuno di voi, venga soffocato dal potere del male ed il potere interiore viene smorzato dalla codardia nella lotta contro il male. 
SIETE VOI STESSI A NON RISPETTARVI, VI SIETE POSTI DEI LIMITI SIA MENTALI CHE SPIRITUALMENTE, ragion per cui il male è riuscito a battervi alla grande, a causa dell'instabilità in cui mantenete il vostro intelletto, limitandovi a vivere nel passato, rifiutandovi la possibilità di essere più spirituali e meno della carne.
Popolo Mio:
AVETE VOLUTO ALLONTANARMI DALLE VOSTRE VITE IN TUTTI I MODI, PENSANDO CHE VIVERE IN ME SIA VIVERE SOFFOCATI, IMPEDITI, REPRESSI, SENZA LIBERTÀ.
Purtroppo per il Mio Popolo, questo modo di pensare vi ha portato a bloccare la vostra ascesa verso di Me e a bloccare le facoltà spirituali con le quali siete stati dotati, per compiere maggiormente la Nostra Volontà. 
Quello che continuate ad ignorare e che non saprete, è che allontanandovi dalla Nostra Volontà, vi siete allontanati dalla vera identità dell'uomo in quanto figlio di Dio.
Popolo Mio, quanto vi ho chiesto di annullare l'impeto dell'io umano! … e non Mi date retta. 
Questo impeto che vi governa in questo momento morirà, ma l'anima sarà stata portata sulla via del male, in balìa dell'ego, usando appieno della libertà in modo sbagliato.   
Quanti dei Miei figli stanno vivendo in questo momento come se si fossero condannati all'inferno, vomitando costantemente la superbia dell'io umano sui propri fratelli!
Quanti, senza saperlo, si negano la felicità di essere Nostri figli, vivendo avvelenati dall'ego, dall'invidia e dall'egoismo!
L'ego si è radicato nel pensiero dell'uomo, di modo che gli piaccia pensare di avere il predominio sui propri fratelli.
POVERE ANIME CARENTI DEL MIO AMORE, CARENTI DELL'ESSERE VERAMENTE MIEI FIGLI!
GIUDICATE CONTINUAMENTE IL PROSSIMO, LA VOSTRA VISTA NON VI PERMETTE DI VEDERE VOI STESSI.
Per la Nostra Trinità, quanto è deplorevole vedere lo stato dell'uomo in questo momento in cui, secondo la maggior parte dell'umanità, Dio non proibisce niente! È così che cresce il male, tra un'umanità tollerante, nella mancanza di valori, dove l'oppressione ha importanza, l'essere superiore ha più importanza, il disamore ha più importanza e non rispettare la Legge Divina ha più importanza. 
Vedo con dolore un'umanità malata, dove le cattive azioni degli uomini rimangono impunite e chi agisce nel bene viene recriminato. 
State vivendo nell'impunità, dando valore al peccato, offendendomi gravemente con questo modo di agire.
AVETE ATTIRATO LA PURIFICAZIONE SULLA TERRA, LA MANO DI MIO PADRE STA PER ABBATTERSI SULL'UMANITÀ…
E GLI ELEMENTI AGITATI REAGISCONO CONTRO L'UOMO CHE RISULTA LORO TOTALMENTE INDIFFERENTE.
Popolo Mio, grandi parti della terra sprofonderanno e l'acqua emergerà, causando gravi inondazioni. I vulcani ruggiranno annunciando all'uomo la prossimità della loro attività.

Nel mare troverete strane creature, create dall'uomo, a causa della radioattività nelle acque dell'oceano.

Pregate, amati figli, pregate per il Giappone, sarà fortemente scosso. 

Pregate, amati figli, pregate per il Cile, si sentirà il lamento con il tremare della terra e l'acqua invaderà la terra.  

Pregate, figli Miei, pregate per la Francia, il dolore giungerà nuovamente.

Pregate, figli Miei, pregate per l'Inghilterra, il cuore sarà di fiele.

Pregate, figli Miei, i vulcani presto erutteranno in un paese e nell'altro, in rapida successione.
Popolo Mio:
Allontanati dal male e ritorna in fretta alla Nostra Trinità…
Allontanati dall'ostinazione dell'ego, così che tu possa ottenere i beni che sono per te…
Vai avanti senza paura e preparati, nonostante dicano che non sai quello che stai facendo.
Tenete provviste nei luoghi preparati per essere i Miei Rifugi. Io vi condurrò da un posto all'altro e vi proteggerò.
Amate Mia Madre, in Lei troverete l'Interceditrice di modo che siate dotati del Nostro Amore Divino e quindi, la Pace regni nei vostri cuori.
NON TEMETE, OVUNQUE CI SIA UN VERO DEVOTO DELLA NOSTRA TRINITÀ, OTTERRÀ PROTEZIONE.
POPOLO MIO, NON VENIRE MENO IN QUESTI MOMENTI, FORTIFICATI CON LA NOSTRA BENEDIZIONE.
Vi benedico con il Mio Amore.
Il vostro Gesù. 
AVE MARIA PURISSIMA, CONCEPITA SENZA PECCATO
AVE MARIA PURISSIMA, CONCEPITA SENZA PECCATO
AVE MARIA PURISSIMA, CONCEPITA SENZA PECCATO
(*) PROFEZIA: Il Grande Avvertimento di Dio all'umanità
Source: Revelaciones Marianas
Luz de María de Bonilla
The life of Luz de Maria has been one guided by God from her birth in a small Central American country: Costa Rica. At present she resides in Argentina. She comes from a family with deep Christian roots in which, along  with her siblings, she grows up surrounded by an atmosphere of spirituality, with the Eucharist as the center of her life. Her  youth is spent alongside the presence of her beloved Guardian Angels and of the Blessed Mother who are her companions and confidants. Since then they share with her Heavenly. Manifestations, thus foreshadowing what would materialize little by little years later.  
Along with the development of her professional life, she forms a home which is constituted today of 15 members, who accompany her as Divine Manifestations begin to take place in her home: such as exudations from  religious images, inexplicable aromas, among others, in this way  making her family and loved ones witnesses of Luz de Maria's spiritual experience. 
During Holy Week of 1990, the definitive encounter takes place with the Blessed Mother, who announces to her the physical recovery from an  illness Luz de Maria was suffering and receives her in a special way to prepare  her for the encounter with Her Divine Son. So begins a long path  long which  they begin to subtly clarify to Luz de Maria the mission Heaven had designated  for her.   
Thus begins a new stage in her mystic experience, which would  lead her to experience profound ecstasy not only in the presence of her family, but also of people close to her that would later gather to pray, so forming a Cenacle that accompanies her to this day.  
As the years pass, Jesus and the Blessed Mother form her so that she is a useful instrument in the hands of the Divine Potter and so she abandons herself in the Will of the Lord, bearing along with Christ the pain of the Cross that penetrates physically in her body and in her soul.
After a long wait during which Christ and the Blessed Mother gradually prepare her asking her discretion in that period, Heaven orders her to communicate the Divine Word she has received, and continues to receive, to all of humanity. From that moment, Christ opens the way for her and directs her steps wherever the Divine Will desires Heaven's Call to reach. 
After they give her the Divine Order to make herself known, and under the inspiration of the Holy Spirit, she begins to visit various countries, especially those of Latin America, giving radio interviews and conferences open to the public. From there have arisen brothers and sisters desirous of putting into practice the teachings of the Divine Word, forming Cenacles of prayer and praxis of the Gospel, remaining in a constant battle to reach a life full in the fulfillment of God's Will and the love of neighbor.  
Luz de María begins to perceive that as time goes by, the Word of Christ and of the Blessed Mother takes on a different voice regarding its magnitude and intensity, due to the proximity of the events humanity will face. 
In each Divine Call, however, prevails Love, Mercy and at the same time Divine Justice. And they announce and denounce the reality of the purification of the  human race — a purification that is a fruit of the disobedience of present-day  man and of the mismanagement he has given to advances in all fields, with man thus transforming himself into his own scourge. 
Christ makes known to her the persecution, injustice, defamation and slander  which she will face from those who do not accept these Divine Calls and who  will not tire of persecuting her so as to end this Work, but she accepts,  knowing that as an instrument of Christ she must follow the same path Christ walked on Earth. 
The Blessed Mother is her counselor, and hand-in-hand with the Mother, up to this day, she continues to be a faithful disciple of Christ, living various mystic experiences in which Christ shares His suffering on the Cross.  
Beside her, Priests from several countries have remained who guide her, but as Christ himself tells her" "I am your true spiritual director," for it is Christ who guides each one of her steps and  all that she does.  Father Jose Maria Fernandez Rojas, who from the beginning of the manifestations has been beside her as her confessor, has also accompanied her prayer group of which three women religious have been an inseparable part since the Cenacle was formed 24 years ago, with one of these women religious having a degree in theology, the most strict observance and analysis of the revealed word has been maintained.
The Mission of Luz de Maria, in total obedience to Christ, is to be an instrument of the Divine Truth in this instant and to announce and denounce what Our Lord Jesus Christ and Our Blessed Mother indicate to her so that the children of God continue to fight for their own conversion and that of all their brothers and sisters, recognizing and strongly battling the evil that surrounds them, and dedicated, continue on the path of Salvation in all aspects of life. 
It is thus that the Divine Word that Luz de Maria receives invites humanity, as children of the same Father, to reach unity of all brothers and sisters, fulfilling the First Commandment and echo of the Call of Christ that calls His People to be one. 
Fr. Michel Rodrigue explaines The Events of the End Times
Do you want a quick overview of the end times? Then read "The great events of purification will begin this fall". If you want all the details of the unfolding events, then go to "Virtual Spiritual Retreat with Fr. Michel Rodrigue about the End Times".
The Rosary is the weapon of these times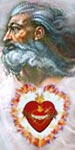 God the Father: "Children, the best way to change the conscience of the world and this country (U.S.A.) in particular is much prayer and many sacrifices. You may not see the effects of your efforts but persevere and do not be discouraged. Use your Rosaries as the mighty weapons that they are. A Rosary said from the heart is more powerful than any weapon of mass destruction. The Rosary is the weapon of these times. Do not let the daily news frighten you. Often, what you hear is not the Truth and only meant to influence your opinions..." (Read more..)
The truth about the Coronavirus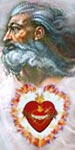 God the Father: "Today, I invite you to realize that this virus - the coronavirus - is no ordinary disease. It has been created from human ingenuity to specifically target the elderly and physically challenged. This is the plan of future generations to purify the human race around the world. It was released into the general population ahead of schedule - by accident. Those in charge were waiting for less capable government officials in your country (USA) to be in office. Nevertheless, proposed harm is being unleashed on the whole human race." (Read more...)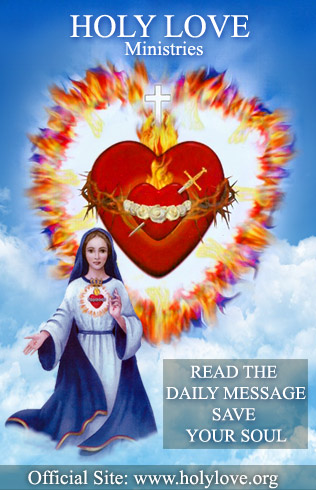 Read the daily messages
Help the Lord spread His voice, time is running out
Please help spread these messages of faith, hope, salvation, collaborate with God's Plan of Salvation. Who helps the Lord save a soul predestine his own, independently from the outcome.