MESSAGE OF OUR LORD JESUS CHRIST
TO HIS BELOVED DAUGHTER LUZ DE MARÍA
NOVEMBER 3, 2016
My Beloved People:
 
I SEND MY PEACE TO EACH ONE OF MY CHILDREN. 
You walk in search of Truth, looking with the eyes of your body blindfolded. 
MY HOLY SPIRIT IS TO BE FOUND IN EACH ONE OF MY CHILDREN.
At this instant, My Holy Spirit gives strength to My children who wish to remain fused to Me so as not to fall into what is sinful.
 
"I Am who I Am" (Ex. 3:14) and I do not deceive My children. My Holy Spirit continues giving life, enlightening, guiding My People and especially My faithful Instruments.
 
My Word is sealed in Sacred Scripture, but I will continue giving the explanation of My Word as a "land flowing with milk and honey", so that souls might not be lost out of ignorance. I entrust My Word to My Prophet to convey it to My People, just as I preach it to her.
 
I walk with My People; I do not abandon them in instants of pain. 
MY WORD IS ADULTERATED BY SOME OF MY CHILDREN …
AND THIS CAUSES A GREAT WOUND TO REMAIN IN MY HEART. 
My People, you are not an obedient generation but rather a rebellious one: I call you and you do not pay attention, you scorn My announcements and commit great sacrileges.
YOU SEEK TO OMIT THE WORD "DIVINE JUSTICE", so that My Own act totally immersed in evil, while Humanity has surrendered to the devil without fear of offending Me.
Some of My Temples will be torn down, others will be closed, and in them perdition will remain. 
DO NOT FORGET THAT THE GREAT PLAN OF THE ANTICHRIST IS TO TAKE POSSESSION OF HUMANITY QUICKLY, and for this it will unify governments, economies, education, it  will issue decrees for you all to think alike, act alike, and that society be a mass of followers of the impostor. FREEDOM WILL BE TORN DOWN … AND RELIGION WILL BE UNIFIED …
MY PEOPLE WILL BE PROHIBITED FROM WORSHIPING ME, THEY WILL NOT BE ABLE TO MENTION MY MOST HOLY MOTHER, since the antichrist knows that My Mother will defeat evil. You will be persecuted, but they will not rob you of Eternal Salvation. I will send My Angels to help you; do not fear, trust in My Assistance.
I have called Humanity to fulfill the First Commandment, I have not called you to abandon the Eucharist, nor to abandon My Mother, nor to abandon the Commandments, nor the Sacraments, nor the works and acts that lead you to grow in My Love.
YOU MUST ENTER INTO ME AND KNOW ME SO THAT YOU ARE NOT CONFUSED…
YOU MUST GROW IN THE SPIRIT SO THAT YOU ARE NOT PREY TO EVIL OUT OF A LACK OF KNOWLEDGE… 
My People, do not be accomplices of evil, do not abandon Our Divine Will that desires "that all men be saved and come to the knowledge of the Truth" (1 Tim. 2:4)
My People, remain in a State of Grace. Great events are coming to the Earth, some from the Universe, others with the creaking of the ground or the rising of the waters or with volcanic eruptions and with the anger of Humanity that will rise against itself. 
Pray children, pray for United States of America, chaos is coming and with the chaos My children will suffer. This land must be purified.
Pray children, pray for Russia: the one who sleeps awakens over Humanity.
Pray children, pray for China, it surprises Humanity.
Pray children, Nature escalates, it will be the world's suffering. 
My beloved People, the traitors, those who are handing over My People, will later be persecuted by their own allies. 
MY ANGELS ANNOUNCE THE FULFILLMENT OF MY WORD. 
I come to protect My People. Do not forget, My children, that "I AM WHO I AM" (Ex 3:14). 
I AM THE SHIELD AND STRENGTH OF MY PEOPLE, WHO WILL SIT AT MY TABLE AND WILL ENJOY MY WORD AND MY PRESENCE. 
You are not a People without a King; I see everything.
 
Be light, warmth, nourishment. Be a testimony to My Love.
 
My People, My Eyes are constantly watching you; you are My Great Treasure.
 
I bless you. 
Your Jesus.
HAIL MARY MOST PURE, CONCEIVED WITHOUT SIN
HAIL MARY MOST PURE, CONCEIVED WITHOUT SIN
HAIL MARY MOST PURE, CONCEIVED WITHOUT SIN
Source: Revelaciones Marianas
Help the Lord spread His voice, time is running out
Please help spread these messages of faith, hope, salvation, defense against evil (by email, printing, Facebook, Twitter, and other media) to your loved ones, your friends, and all the people you may meet, who seek salvation or who are in danger of being eternally lost. The Lord gives great graces and blessings to those of goodwill who, according to their own possibilities, collaborate with His Plan of Salvation. Who helps the Lord save a soul predestine his own, independently from the outcome.
The truth about the Coronavirus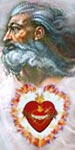 May 1, 2020 - God the Father says: "Today, I invite you to realize that this virus - the coronavirus - is no ordinary disease. It has been created from human ingenuity to specifically target the elderly and physically challenged. This is the plan of future generations to purify the human race around the world. It was released into the general population ahead of schedule - by accident. Those in charge were waiting for less capable government officials in your country (USA) to be in office. Nevertheless, proposed harm is being unleashed on the whole human race."
"I tell you these things to help you to realize the underlying evil at work and hidden in hearts these days. You cannot be confounded by any turn of events. Over all situations, I am in Dominion. No one will be given power over you that is more powerful than your Eternal Father. Therefore, be emboldened with this knowledge. If you persevere in Truth, you have loaded your weapons against what seems to be and discharged them with Truth." (Source: Holy Love)