September 25th, 2016:  Message to the seer Luz De Maria
I BLESS YOU AT EVERY INSTANT, AND IN MY BLESSING IS IMPLICIT MY DESIRE THAT ALL FORM A PART OF MY PEOPLE.
I invite you to be part of My People, I invite you all. I desire the salvation of all My children.
One by one I am calling you; I have not come for an elite, but for all those who fulfill Our Divine Will.
In My People there is nobody who contains all My Word nor all My Truth, there is no person greater than another if they do not fulfill the Divine Will in all its splendor. As the hand has five fingers, so in My People some have gifts and virtues for giving mutual assistance to each other, but there is no one who knows everything as Our Divinity does.
I CALL YOU TO REMAIN IN OBEDIENCE, IN UNITY AND IN THE FULFILLMENT OF OUR DIVINE WILL.
You are not slaves of the world but My children, so I call you to remain vigilant and in constant prayer as you are faced with the government of evil over the majority of men of power and over the future of Humanity on Earth.
I come for those people who are not afraid to leave behind their wrongful life in order to be new people …
I come for those who, in search of a new Humanity, decide to be witnesses to My Work and Action, not superficially, but entering deeply into the knowledge of My Life in order to be persons who come to discover that to be part of My People they do not need what is material or intellectual, but to go further, to go to My Teachings, which are not of this world, just as My Kingdom is not of this world.
Each one has been brought into My People by Baptism, by the Holy Spirit, but not for that are they saved. They find Salvation when they work, live and act in the Divine Will.
Some scholars, knowing that My Love goes beyond words, continue guiding My People towards remaining in words, so that they do not respond in the direction of union and the real and continual practice of the Gospel, which is what a person who is more spiritual and united to Me will do. You are nothing if you know the Scripture and do not bring it to life in order to fulfill it in every instant.
Each one of My children has the ability to cause each one of their senses, gifts and virtues to develop fully, placing them in My Love so that they do not contain blockages from the human "ego", which ought to be more Divine than human.
YOU SAY THAT YOU WISH TO ENTER INTO MY DIVINE LIFE … AND YOU WILL NOT ATTAIN THIS UNTIL YOU BRING ME TO LIVE FULLY IN YOU, AND UNTIL YOU HAVE BROUGHT THE "EGO" TO BE TRANSFORMED INTO FREEDOM WITHIN OUR DIVINE WILL.
You must live the Law and fulfill it in order that you eliminate rivalries, selfishness and strictures. Humanity must learn that I speak and you must obey, because I will not give you vipers in exchange for bread, I WILL NOT HAND YOU OVER TO EVIL IF YOU LIVE AND DEVOTE YOURSELVES TO FULFILLING THE LAW OF LOVE.
You have a duty to be definite before your brothers and sisters, you should talk about Me without hesitation, you should know that to be part of My People you must comply with the Commandments, the Sacraments and the practice of Divine Love, without which all that you undertake will bear the seal of the human ego and not the seal of Our Divine Will.
You have gone through instants on the path of purification of two of the senses, so that they be led towards My Love and not to the desires of human caprice, governing the supremacy of the "ego".
If you are fulfilling this Request of Mine, you will have noted that you find yourselves in an internal struggle and that nothing from outside will make you change.
My People are not aware of how much they have rooted maintaining the senses together with the human "ego", and the evil that this taking root is causing you, not only limiting you concerning encountering your brothers and sisters, but limiting you in spiritual growth and in becoming more My children and less of the world.
Each sense is a blessing for those who channel it properly towards the fulfillment of the First Commandment, but those who allow the sense to act in worldly human freedom, are contaminated with evil, making the other senses become a cause of continual sin, giving free rein to everything that leads to the loss of Eternal Life if not amended promptly.
It is My People who continually ferment their brothers and sisters with My Love remaining in them. My People do not remain waiting, but go to meet them, being the yeast and the salt that gives the truth of My Encouragement to those who decisively and constantly fulfill THE LAW ENSHRINED IN SCRIPTURE.
Some of My children stay within the Temples that they have erected to Me, helping with what is needed there, but they remain pervaded by jealousies and antipathies, anger and gossip, conceit and giving orders as if I were sending them to be the balance in which everything that happens should be weighed. NO! WHOEVER SERVES WITHIN MY HOUSE HAS THE OBLIGATION OF BEING THE SERVANT OF ALL AND OF REMAINING IN THE LAST PLACE; whoever acts as the ruler of all is he who possesses the most "ego", and he unmasks himself single-handed.
Yeast ferments and causes growth for the good of others, not for its own good.
Some say that they are close to Me and remain too far away …
HYPOCRITES! HE WHO DOES NOT LIVE THE DIVINE WILL IS OUTSIDE THE DIVINE WILL.
Man, being My child, has the attributes to overcome the "ego", but from within, since within man lives that spiritual organism that leads you, according to free will, to attain fullness or to attain eternal fire.
I AM THE LIGHT OF THE WORLD … (Jn 8:12) AND MY PEOPLE MUST MAINTAIN THAT LIGHT WITHIN EACH PERSON, NOT OUTSIDE EACH PERSON.
You, being My children, are not limited creatures; what limits you is the sin that chains you to disorders and causes of sin.
THEREFORE, I DESIRE THAT YOU BE FREED FROM THE CHAINS OF THIS HUMAN SELFISHNESS AND SURRENDER YOUR SENSES TO MY LOVE AND TO THE CUSTODY OF MY MOTHER, IN ORDER THAT THIS ACT HELPS YOU TO LIVE AS I DESIRE.
The unity of My people with My Word in fulfilling the latter is the sign that is needed for good to be reborn, therefore you are going to be purified, since humanity, immersed in indignities, will not find in that state THE TRUE PATH NOR TRUE LOVE UNTIL EVERYONE FIRST PURIFIES THEMSELVES.
MY INSTANT IS NEAR AND I DO NOT WANT TO FIND YOU UNPREPARED.
My children should not live acting and working hypocritically; you should not do to your brothers and sisters what you do not want them to do to you, because not even in secret can you do it without Me seeing you.
Do not accumulate treasures on Earth, as the instant has shown you that this is not for My children, but for the children of darkness that are handing over the Earth's power to evil so that it causes harm to Humanity through the power that man himself grants to it.
Every image of evil on Earth will be torn down by My Legions after My People suffer and entrust themselves to Me again.
EACH ONE OF MY CHILDREN SHOULD PURIFY THEMSELVES, KNOWING WHAT IS COMING TO FULFILLMENT AT THIS INSTANT, not giving the impression of not having ears or not having sight. You are walking in darkness, and not exactly what you know as darkness, but in the misery of human stubbornness that causes you to see in limited fashion the step forward you take as a great triumph.
I cannot speak to you of an instant of glory for My People, when My People have come to believe that they fulfill the Divine Will acting against Scripture, denying Divine Omnipotence. Men live in rebellion against everything that is order, and satan acts freely against purity, morality, faithfulness and the good work and actions of My People.
DO NOT DESPAIR, THE NEW RAINBOW WILL SHINE FOR MY PEOPLE.
Pray, My children, pray for Mexico, it will be purified, evil takes hold of souls thirsting for what they do not know and leads them to act against what represents Me.
Pray for Syria, My children, it will not delay, to the world's surprise.
Pray, My children, pray for My Church, it makes news and will be shaken.
Pray for Costa Rica, it will suffer through Nature, the disastrous decisions of those who govern it, they will try to disturb the peace.
Pray, Central America suffers through Nature and violence.
My People, do not stagnate in the senses without raising them up to Wisdom, nor stagnate in intelligence without this being guided and enlightened by My Holy Spirit.
I protect you, I love you.
Your Jesus.
HAIL MARY MOST PURE, CONCEIVED WITHOUT SIN
HAIL MARY MOST PURE, CONCEIVED WITHOUT SIN
HAIL MARY MOST PURE, CONCEIVED WITHOUT SIN
Source: Revelaciones Marianas
Luz de María de Bonilla
The life of Luz de Maria has been one guided by God from her birth in a small Central American country: Costa Rica. At present she resides in Argentina. She comes from a family with deep Christian roots in which, along  with her siblings, she grows up surrounded by an atmosphere of spirituality, with the Eucharist as the center of her life. Her  youth is spent alongside the presence of her beloved Guardian Angels and of the Blessed Mother who are her companions and confidants. Since then they share with her Heavenly. Manifestations, thus foreshadowing what would materialize little by little years later.  
Along with the development of her professional life, she forms a home which is constituted today of 15 members, who accompany her as Divine Manifestations begin to take place in her home: such as exudations from  religious images, inexplicable aromas, among others, in this way  making her family and loved ones witnesses of Luz de Maria's spiritual experience. 
During Holy Week of 1990, the definitive encounter takes place with the Blessed Mother, who announces to her the physical recovery from an  illness Luz de Maria was suffering and receives her in a special way to prepare  her for the encounter with Her Divine Son. So begins a long path  long which  they begin to subtly clarify to Luz de Maria the mission Heaven had designated  for her.   
Thus begins a new stage in her mystic experience, which would  lead her to experience profound ecstasy not only in the presence of her family, but also of people close to her that would later gather to pray, so forming a Cenacle that accompanies her to this day.  
As the years pass, Jesus and the Blessed Mother form her so that she is a useful instrument in the hands of the Divine Potter and so she abandons herself in the Will of the Lord, bearing along with Christ the pain of the Cross that penetrates physically in her body and in her soul.
After a long wait during which Christ and the Blessed Mother gradually prepare her asking her discretion in that period, Heaven orders her to communicate the Divine Word she has received, and continues to receive, to all of humanity. From that moment, Christ opens the way for her and directs her steps wherever the Divine Will desires Heaven's Call to reach. 
After they give her the Divine Order to make herself known, and under the inspiration of the Holy Spirit, she begins to visit various countries, especially those of Latin America, giving radio interviews and conferences open to the public. From there have arisen brothers and sisters desirous of putting into practice the teachings of the Divine Word, forming Cenacles of prayer and praxis of the Gospel, remaining in a constant battle to reach a life full in the fulfillment of God's Will and the love of neighbor.  
Luz de María begins to perceive that as time goes by, the Word of Christ and of the Blessed Mother takes on a different voice regarding its magnitude and intensity, due to the proximity of the events humanity will face. 
In each Divine Call, however, prevails Love, Mercy and at the same time Divine Justice. And they announce and denounce the reality of the purification of the  human race — a purification that is a fruit of the disobedience of present-day  man and of the mismanagement he has given to advances in all fields, with man thus transforming himself into his own scourge. 
Christ makes known to her the persecution, injustice, defamation and slander  which she will face from those who do not accept these Divine Calls and who  will not tire of persecuting her so as to end this Work, but she accepts,  knowing that as an instrument of Christ she must follow the same path Christ walked on Earth. 
The Blessed Mother is her counselor, and hand-in-hand with the Mother, up to this day, she continues to be a faithful disciple of Christ, living various mystic experiences in which Christ shares His suffering on the Cross.  
Beside her, Priests from several countries have remained who guide her, but as Christ himself tells her" "I am your true spiritual director," for it is Christ who guides each one of her steps and  all that she does.  Father Jose Maria Fernandez Rojas, who from the beginning of the manifestations has been beside her as her confessor, has also accompanied her prayer group of which three women religious have been an inseparable part since the Cenacle was formed 24 years ago, with one of these women religious having a degree in theology, the most strict observance and analysis of the revealed word has been maintained.
The Mission of Luz de Maria, in total obedience to Christ, is to be an instrument of the Divine Truth in this instant and to announce and denounce what Our Lord Jesus Christ and Our Blessed Mother indicate to her so that the children of God continue to fight for their own conversion and that of all their brothers and sisters, recognizing and strongly battling the evil that surrounds them, and dedicated, continue on the path of Salvation in all aspects of life. 
It is thus that the Divine Word that Luz de Maria receives invites humanity, as children of the same Father, to reach unity of all brothers and sisters, fulfilling the First Commandment and echo of the Call of Christ that calls His People to be one. 
The truth about the Coronavirus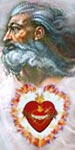 May 1, 2020 - God the Father says: "Today, I invite you to realize that this virus - the coronavirus - is no ordinary disease. It has been created from human ingenuity to specifically target the elderly and physically challenged. This is the plan of future generations to purify the human race around the world. It was released into the general population ahead of schedule - by accident. Those in charge were waiting for less capable government officials in your country (USA) to be in office. Nevertheless, proposed harm is being unleashed on the whole human race."
"I tell you these things to help you to realize the underlying evil at work and hidden in hearts these days. You cannot be confounded by any turn of events. Over all situations, I am in Dominion. No one will be given power over you that is more powerful than your Eternal Father. Therefore, be emboldened with this knowledge. If you persevere in Truth, you have loaded your weapons against what seems to be and discharged them with Truth." (Source: Holy Love)
Help the Lord spread His voice, time is running out
Please help spread these messages of faith, hope, salvation,
defense
against evil (by email, printing, Facebook, Twitter, and other media) to your loved ones, your friends, and all the people you may meet, who seek salvation or who are in danger of being eternally lost. The Lord gives great graces and blessings to those of goodwill who, according to their own possibilities, collaborate with His Plan of Salvation.
Who helps the Lord save a soul predestine his own
, independently from the outcome.