Jesus explains the consequences of suicide

(CEV) "The Poem of the Man-God," Vol. 1, p. 355
Jesus says: "Solomon […] was wise, the wisest man of those times. […] He said, after acquiring all knowledge? "Vanity of vanities, all is vanity. To fear God and observe His commandments, that is all that matters to man". […] It is necessary to know how to get nourishment, but no poison, from food.
And if we know that a food is bad for us, because it causes detrimental reactions in us, as it is stronger than our salutary juices which could counteract its effects, we must take no more of that food, even if it is pleasant to our taste. Plain bread and water from the fountain are better than the sophisticated dishes of the king's table, containing drugs which upset and poison.
[…] It is true that to kill oneself is the same as killing other people. Both our own and other people's lives are the gift of God and only God Who gives life, has the authority to take it. Who kills himself, confesses his own pride, and pride is hated by God.»
[…] «And what is despair but pride? […] Why does one despair? Either because misfortunes persistently perturb him and he wants to overcome them by himself, but is unable to do so. Or because he is guilty and he thinks that he cannot be forgiven by God. In both cases, is not pride the basic reason? The man who wants to do all by himself, is no longer humble enough to stretch out his hand to the Father and say to Him: "I am not able, but .You are. Help me, because I hope and wait for everything from You". The other man who says: "God cannot forgive me" says so, because measuring God by his own standards, he knows that another person could not forgive him, if that person had been offended, as he offended God. So here again it is pride.
A humble man understands and forgives, even if he suffers for the offence received. A proud man does not forgive. He is proud also because he is not capable of lowering his head and saying: "Father, I have sinned, forgive Your poor guilty son". But do you not know,[…] that the Father will forgive everything, if one asks to be forgiven with a sincere, contrite, humble, heart willing to rise again to new life?»
[…] «Well, then, […] the men quoted by the Scriptures who killed themselves, did wrong.»
«It is not lawful to do violence to anybody, not even to oneself. They did wrong. In their limited knowledge of good, perhaps in certain cases, they had mercy from God. But after the Word has clarified the truth and has given strength to spirits with His Spirit, then who dies in despair will no longer be forgiven. Neither in the instant of the personal judgement, nor after centuries of Gehenna, on Doomsday, never!
Is that hardness on God's side? No: it is justice. God will say:
"You, a creature gifted with reason and supernatural knowledge, created free by Me, you decided to follow the path you chose and you said: 'God will not forgive me. I am separated from Him for ever. I think I must apply the law by myself to my own crime. I am parting from life to evade remorse' without considering that you would no longer have felt remorse if you had come on My faithful bosom. And let it be done to you, as you judged. I will not do violence to the freedom I gave you". That is what the Eternal Father will say to the suicide. Meditate on it, […].
Life is a gift, a gift to be loved. But what gift is it? A holy gift. So love it holily. Life lasts as long as the flesh holds out. Then the great Life, the eternal Life begins. A Life of blissful happiness for the just, of malediction for the unjust.
Is life a purpose or a means? It is a means. It serves for a purpose which is eternity.
Then let us give life what is required to make it last and serve the spirit in its conquest. Continence of the flesh in all its lusts, in all of them. Continence of the mind in all its desires, in all of them. Continence of the heart in all human passions. Infinite instead is to be the ardour for heavenly passions: love of God and the neighbour, obedience to the divine word, heroism in good and virtue.
«I have come for men, […]. Not for the angels. They do not need a teacher. They see God. They live in His Paradise. They are not unaware of the passions of men, because the Intelligence which is their Life makes them acquainted with everything, also those who are not guardians of men. But, spiritual as they are, they can have but one sin, as one of them had, and he drew to his side those who were weaker in charity: pride, the arrow that disfigured Lucifer, the most beautiful of the archangels, and turned him into the horripilant monster of the Abyss. I have not come for the angels, who, after Lucifer's fall, are horrified even at the shadow of a proud thought. But I have come for men. To make angels of men.
Man was the perfection of creation. He had the spirit of the angel and the full beauty of the animal, complete in all its animal and moral parts. There was no creature equal to him. He was the king of the earth, as God is the King of Heaven, and one day, when he would have fallen asleep for the last time on the earth, he would have become king with the Father in Heaven.
Satan tore the wings off the angelman and he replaced them with the claws of a beast and with intense yearning for filth, and lured him into becoming a being which is better described as a man-demon, rather than simply a man.
I want to eradicate the disfigurement worked by Satan, as well as the corrupted craving of the contaminated flesh. I want to give back to man his wings, and make him once again king, coheir of the Father and of the Celestial Kingdom.
I know that man, if he is willing, can do what I say, to become once again king and angel. I would not tell you things you could not do. I am not one of the rhetors who preach impossible doctrines.
Maria Valtorta: The Notebooks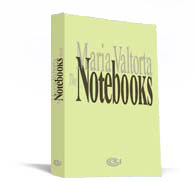 "These Notebooks belong to a category of mystical literature which the Catholic Church has long been familiar with: that of so-called "private revelations." A private revelation is not binding for the faith of Christians, but its value is to be measured by its capacity to instruct and inflame souls, spurring them to love God more and apply divine teachings to their everyday lives. In the confidence—and the conviction—that this work superabounds in these inspired qualities, we offer it for the spiritual nourishment of readers. —David Murray
Content taken from the works of Maria Valtorta with the permission of the "Centro Editoriale Valtortiano Srl"- Viale Piscicelli, 89/91 – 03036 Isola del Liri, (FR – Italy), www.mariavaltorta.com, which has all the rights upon Valtorta's Works.
Help the Lord spread His voice, time is running out
Please help spread these messages of faith, hope, salvation, defense against evil (by email, printing, Facebook, Twitter, and other media) to your loved ones, your friends, and all the people you may meet, who seek salvation or who are in danger of being eternally lost. The Lord gives great graces and blessings to those of goodwill who, according to their own possibilities, collaborate with His Plan of Salvation. Who helps the Lord save a soul predestine his own, independently from the outcome.
The truth about the Coronavirus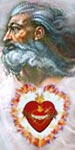 May 1, 2020 - God the Father says: "Today, I invite you to realize that this virus - the coronavirus - is no ordinary disease. It has been created from human ingenuity to specifically target the elderly and physically challenged. This is the plan of future generations to purify the human race around the world. It was released into the general population ahead of schedule - by accident. Those in charge were waiting for less capable government officials in your country (USA) to be in office. Nevertheless, proposed harm is being unleashed on the whole human race."
"I tell you these things to help you to realize the underlying evil at work and hidden in hearts these days. You cannot be confounded by any turn of events. Over all situations, I am in Dominion. No one will be given power over you that is more powerful than your Eternal Father. Therefore, be emboldened with this knowledge. If you persevere in Truth, you have loaded your weapons against what seems to be and discharged them with Truth." (Source: Holy Love)