Tuesday, January 10, 2017:
Jesus said: "My people, when I went to Capharnum, I immediately went into the synagogue and I began teaching with authority, that was different from the Scribes. There was a man there with an unclean spirit, and the spirit called Me the 'Holy One of God'. I ordered the spirit to be quiet, and come out of the man. The spirit left, and the people were in awe because I could order the evil spirit to leave with authority in My voice. The people came to respect My teachings and My healing gifts. It was by My miracles that My Apostles also came to believe in Me. There are some people who have strong faith and healing gifts. I told you if you had the faith the size of a mustard seed, you could heal people and deliver souls from the demons. Remember that you need prayer and fasting to cleanse the more powerful demons."
Monday, January 9, 2017: (Baptism of Jesus)
Jesus said: "My people, normally you would celebrate My Baptism on a Sunday, but you had My Epiphany to celebrate this last Sunday. You are concluding the Christmas Season with My Baptism. You had My manifestation of My birth, the Epiphany with the Magi, and now My Baptism with My Blessed Trinity. You had Me as the Second Person of the Blessed Trinity, the Holy Spirit as the dove, and God the Father speaking when he said: 'This is My Beloved Son, in whom I am well pleased.' You could add one more manifestation at My Transfiguration when My apostles saw Moses, Elijah, and they heard God the Father say: 'This is My Beloved Son, listen to Him.' All of these events were to witness to My Divine nature, as well as My human nature. I came into the world so I could offer up My Blood Sacrifice for all of your sins, and so you could come to heaven when I opened the gates. Rejoice in all of these feasts, as now you will be going back to Ordinary Time."
Jesus said: "My people, you have seen several major snow storms recently, and now massive rains on the West coast have been causing some serious flooding. I have told you before that the HAARP machine could be used to cause bad weather and earthquakes. Many of the unusual weather patterns and frequent earthquakes that you are seeing, does fit what the HAARP machine could do. These are some of the natural disasters that I have been talking about, and the one world people control the use of the HAARP machine. Continue to pray for the victims of these storms, and you are praying and fasting already for the souls who could die suddenly in any large earthquakes. You have been praying your Reparation Masses for the souls, so they could be saved. I have answered your prayers also to finish your latest book and your latest DVD."
Sunday, January 8, 2017: (The Epiphany)
Jesus said: "My people, this feast of My Epiphany is a manifestation of My Kingship when the Three Kings brought Me gifts as if I was royalty. They followed My miraculous Star that led them to Israel. They were in search of the infant King, and they went to King Herod to see where the child was to be born. The Scriptures spoke of Bethlehem, so I would be called the Son of David. After visiting Me, they left for home by another route according to a dream that they had. Herod then wanted all the children of two and younger to be killed in Bethlehem. St. Joseph had a dream by an angel to take Me and My Blessed Mother to Egypt to avoid Herod's attempt to kill Me. I have warned My faithful that when your lives are in danger, I will send a dream to My faithful to leave their homes for My refuges of protection from those evil ones who want to kill you. Just as St. Joseph had a dream when to leave, so My faithful will also have a dream to leave. My angels will be My messengers, and they will warn you, and shield you with invisibility so no one can harm you. Rejoice in My Epiphany feast just as you will rejoice in My protection of My faithful at My refuges."
Saturday, January 7, 2017: (St. Raymond of Penyafort)
Jesus said: "My people, I was not ready to start the miracles of My ministry, but at My Blessed Mother's request, I changed the water in the six water jars into wine. I also made it into a better wine than at the beginning of the Wedding feast. My apostles became true believers in Me when they saw My miracles. I am still performing miracles when you pray, like the victory of your President-elect. This Wedding feast miracle was water being changed into wine. I perform miracles at every Mass when I change the bread and wine into My Body and Blood of My Eucharist. You have seen other miracles, but My Eucharistic miracle is special, because this is how I remain with you every day in My sacramental Presence. Treasure this miracle that you share with Me, when you receive Me in Holy Communion. Give praise and thanks to Me after every Holy Communion."
Jesus said: "My people, when you have more than enough money to live a good life, some people strive for fame, power, or more money. Your Hollywood people lead different lives than most people, and they have different goals. Some share their wealth, while others want more fame, more money, or more power over people. It is the greed for things that can become an addiction. All of your money, fame, and power are fleeting, and they are passing away. My people need to focus your lives on love of Me, and being with Me in heaven for all eternity. Your lives need to be centered around Me, and not around what you can achieve in this life. Financial success or fame, will not buy your way into heaven. It is by being humble and sorry for your sins that you could be on the right path to heaven. So do not worry or strive for earthly things, because they will rot or get outdated. All things on this earth are temporary, and it is better to strive for spiritual treasures that will bring you close to Me in heaven. Give thanks and praise for all the gifts that you have received, and be grateful for your gift of faith."
Friday, January 6, 2017: (St. Andre Bessette)
Jesus said: "My people, you have been blessed with My very Presence in the gift of My Blessed Sacrament. At the Consecration of the Mass, you have the transubstantiation of the bread and wine into My Body and Blood. You have this miracle at every Mass, and you can receive My Real Presence when you receive Me in Holy Communion. No other churches have this blessing that you have in your tabernacles. I am with you always, and in St. John's chapter 6 it states: 'Amen, amen, I say to you, unless you eat the Flesh of the Son of Man, and drink His Blood, you shall not have life in you. He, who eats My Flesh and drinks My Blood, has life everlasting, and I will raise him up on the last day.' (John 6:54,55) When you receive Me in Holy Communion, you need to have a soul free of mortal sin, or you commit a sin of sacrilege. Keep your souls pure with frequent Confession. Give praise and thanks to Me for all the graces and gifts that I bestow on you every day."
Jesus said: "My people, today was another set of killings by a gunman who had several clips of bullets for his handgun. This occurred in an airport with many people around. His killing of five people and wounding eight more, was a planned indiscriminate act that has not yet been explained why he did it. This person had psychological problems, but he appeared to have no value for life with such bloody killings. It is hard for your security to be everywhere in your airports, but some security should be present in your baggage areas after this incident. This person and the weapon and ammunition need to be investigated to see if other people helped him to secure this weapon. It may be difficult to find out the real reasons for this attack, but having so much ammunition, points to a planned event. Pray for your airport security to be on guard for suspicious people, especially people with a psychological history."
Thursday, January 5, 2017: (St. John Neumann)
Jesus said: "My people, My angels were always around Me when I was on the earth as a God-man. They supported Me many times, especially in My agony in the Garden of Gethsemene. They ascended with Me in My Ascension into heaven. Even now, My angels are present at Mass, and around My Blessed Sacrament in Adoration and in My tabernacles. You remember how Carol's father also saw the souls being ushered by angels going down into the newly conceived babies, and other angels ushering the deceased souls to their judgment before Me. My angels also usher souls to heaven from purgatory, and some who come directly to heaven from their earthly lives."
(Adam Andresky's Funeral Mass) Jesus said: "My people, you heard some beautiful words about Adam in his eulogy, and he was thankful for that kindness. He passed early in the morning, as many people would like that choice. He was a great family man, and he cared and loved all of his family. He is united with his wife in heaven with this Mass. He is grateful for all the family's help in his later years. He will be praying for all of his family, and he will be watching over them. He was sorry that he did not say good-bye in person, but he loves all of you so much."
Prayer Group:
Jesus said: "My people, you have seen a few more earthquakes than normal that are occurring along the Pacific Rim. Some of your earthquakes have been a result of your fracking for oil and gas. This may not be a good practice in areas that are susceptible to earthquakes. It is hard to warn people about earthquakes, because they are very unpredictable. Because several areas are long overdue, it is possible that you could be on the verge of some serious earthquakes."
Jesus said: "My people, this program of your Health Care was forced on your people with penalties if you did not join. It is impossible to try to have your government pay for everyone's health care. This was later revealed as a tax by your Supreme Court, and it was never proposed this way when it was passed. It was intended to fail by its planners, so single payer socialist medicine could replace it. It is failing because not enough people joined, and insurance companies were backing out of these exchanges. Many people are paying huge premiums with higher deductibles that are becoming a burden to finance. The incoming Administration is being saddled with a losing program that is impossible to implement, and some people could lose their coverages. Pray that a better program could be phased in."
Jesus said: "My people, you have heard of many issues that were debated in your election. It will be difficult to handle immigration, and an increase in defense spending, and still keep your deficits from expanding. As you see budget proposals debated, there will be many debates over what budgets get cut, and what budgets are increased. Your Congress will have to make some hard decisions for how you are to carry on with your country's needs. Pray that your leaders can make some compromises that are best for your people."
Jesus said: "My people, your new Administration is trying to reduce corporate taxes so corporations can justify keeping jobs in your country. It is hard to force companies not to out source, unless they can make savings on taxes. There are still questions on how lower taxes will affect your deficits. By allowing your companies to have a fairer playing field with other countries, then they could compete with more jobs staying in your country. Pray for your new Administration to help your businesses to succeed in providing more good paying jobs."
Jesus said: "My people, financing your National Debt will become harder to finance, especially if your deficits continue. Your deficit of payments from more imports coming in than exports going out, is draining capital out from your country that cannot be sustained. Unless these financial problems are turned around, your country is headed into bankruptcy and a crash of your dollar. Pray that your leaders can change these trends, or you could see some major financial disasters."
Jesus said: "My people, you have been enjoying the beauty of this Christmas Season. Once you celebrate the Magi on the Epiphany, many will start putting away their Christmas lights and decorations. This Season will end with the celebration of My Baptism by St. John the Baptist. Christmas is a joyful Season as you shared gifts of love among your family and friends. You will return to your Ordinary Season, and later on your Season of Lent will begin. Every Season has its own beauty, even though you repeat the same themes every year. Rejoice while you still have your decorations to enjoy."
Jesus said: "My people, many of your faithful are eager to come to the Right to Life March on January 27 as you protest your abortion decision at your Supreme Court. You will be getting more support from a President who will support your cause. You could also see some help in choosing a new conservative Supreme Court justice to fill the current vacancy. If your Supreme Court can change some of your abortion and other decisions, you could ease some of your sinful laws that are pulling your country down. Pray for a good Supreme Court justice to put Me back further into your public lives."
Wednesday, January 4, 2017: (St. Elizabeth Ann Seton)
Jesus said: "My people, you all have been given various talents to succeed in life. Many of My saints have started schools, hospitals, or orders for men or women. Everyone is expected to do what is necessary to provide for themselves, however they can manage, so they do not have to depend on others. In the Gospels on the talents, I did not have good words for those people who buried their gifts, and did not want to work for a living. Even among My faithful, those people who did not work, did not get supper. There are some disabled people who need help, but there is no excuse for those people who are healthy and do not look for work. You see others with addictions, or people who do not know how to manage money, and they will always be begging for money. These people are those who need welfare help. People, who do not want to help themselves, can cause stress on the people around them. Pray that these people will make more of an effort to help themselves, and call on My help."
Jesus said: "My people, you have heard that I am the Master Potter, and I form people out of the dust and clay of the earth. When I form a person, and I put My life spirit into their soul, as I have a plan for that life. This vision of a broken piece of pottery represents your abortions when you kill My babies, and cancel the plans I had for these lives. This is a serious mortal sin to abort a baby, and it offends Me and defies My plans for all the babies of abortion. Those people, who favor abortion, are upset with the possibility that Planned Parenthood may have its funding cut off from the government. Your people are being forced to pay taxes to assist in aborting My babies. If your new Administration cuts off this funding, it would be one means to help discourage abortions, and not force the taxpayers to fund these abortion clinics. The blood of these babies is on your hands, so stopping this funding of abortion clinics would be a good thing. Continue to pray for the stoppage of abortion, which is weighing America down with this killing of My babies."
Tuesday, January 3, 2017: (The Most Holy Name of Jesus)
Jesus said: "My people, when you have the start of a new year, it is a chance to make some good changes in your life, and in the life of your country. You have seen many restrictions on your religious beliefs, and your Republic in your country's governing. Soon you will not have socialistic control over you, and it will be a true beginning of a new chapter in the life of America. It is not right that atheists and Muslims should control your public expression of your faith. It is time for many changes in your tax codes, and even more concern for the people's voice to be heard, instead of the one world people's control of your government. There is still a concern for those people who oppose the old leaders who could still threaten your new Administration. Pray for your new leaders who are trying to restore your government back to its original roots of a Republic for the people. You will see what principles that will come forth from your new President and Congress. You have a new opportunity to follow My ways or the devil's ways. Pray for your new leaders to follow the right path."
Jesus said: "My people, there will be hired thugs who will try to disrupt the inauguration of your President-elect with riots, paint, and snipers to kill the police. Your police, who will be protecting this event, need to have good numbers, and well dressed with riot gear and bullet proof vests. It will be dangerous even for your President-elect who should also have body armor, and be watchful of any assassination attempts. Your police may need to make any arrests of those people who are using violence to get their way. You may need to know who the groups are, and who is funding them. These are communist tactics to try and take over your government with martial law by a planned riot. Your people need to be prepared to even call out your National Guard if the rioters are too many for your police to handle. Keep praying for the safety of your police, and the safety of your President-elect."
Monday, January 2, 2017: (St. Basil & St. Gregory)
Jesus said: "My people, you are reading about how St. John the Baptist prepared the way for Me by calling Me the 'Lamb of God'. Even as you are preparing for the Magi coming at the Epiphany, the readings are focusing on My public ministry that is about to begin another phase of My earthly life. There is very little written about My youth, except when My parents found Me in the Temple teaching, when I was twelve. Now, in the vision I am reminding you of another coming, when you will see Me in My Warning experience that is followed by the tribulation of the Antichrist. It is during this trial that I will bring My faithful to many refuges that will be protected by My angels. You are seeing a small refuge building, because I will use the most out of the way place that you have, even as I used a stable for My birth. Your refuges may be rustic, but My angels will supply shelter, food, water, beds, and fuels to keep you warm. Do not worry about what you are to eat, drink, or where you will stay, because I will provide for your needs, even for daily Holy Communion. You will rejoice when I will come in victory to cast all the evil ones into hell, as I will prepare an Era of Peace for My faithful as your reward."
Jesus said: "My people, your President-elect has carefully chosen his Cabinet as a team like a football team. They are all in position and ready to be approved by the Senate. You still are being controlled by your current President, who is trying to throw as many roadblocks as he can in front of your President-elect. Continue to pray for your President-elect's safety, and that there will be no martial law to stop the inauguration. You have been waiting many years to get rid of your socialist government. Your current President is afraid that all of his programs will be torn down, and that your President-elect could write his own Executive Orders. Beware of the one world people's last gasps at stopping your President-elect from becoming President. They still are planning disruptions to the inauguration. Pray for My intervention in the evil one's actions, so I can have My angels win the day for your country."
Sunday, January 1, 2017: (Solemnity of the Blessed Mother)
The Blessed Mother said: "My dear children, you are blessed to have another year of opportunity to change your lives, and your country into a better spiritual life. As the angel Gabriel came to me, I did 'ponder' these things in my heart. You have had a year of mercy, but this year, you will see my Son's year of justice, because of all the sin in the world. You will need to pray more rosaries than ever for what is about to occur. Very few people are praying, and I am depending on My prayer warriors to increase their prayers to make up the difference for those people who are not praying. My Son asked you to pray to have your prayers doubled, and you need it for the conversion of sinners and to help the souls in purgatory. Keep your focus on my Son this year, and keep your souls pure with frequent Confession."
Source: John Leary
Fr. Michel Rodrigue explaines The Events of the End Times
Do you want a quick overview of the end times? Then read "The great events of purification will begin this fall". If you want all the details of the unfolding events, then go to "Virtual Spiritual Retreat with Fr. Michel Rodrigue about the End Times".
The Rosary is the weapon of these times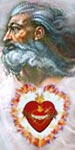 God the Father: "Children, the best way to change the conscience of the world and this country (U.S.A.) in particular is much prayer and many sacrifices. You may not see the effects of your efforts but persevere and do not be discouraged. Use your Rosaries as the mighty weapons that they are. A Rosary said from the heart is more powerful than any weapon of mass destruction. The Rosary is the weapon of these times. Do not let the daily news frighten you. Often, what you hear is not the Truth and only meant to influence your opinions..." (Read more..)
The truth about the Coronavirus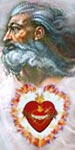 May 1, 2020 - God the Father says: "Today, I invite you to realize that this virus - the coronavirus - is no ordinary disease. It has been created from human ingenuity to specifically target the elderly and physically challenged. This is the plan of future generations to purify the human race around the world. It was released into the general population ahead of schedule - by accident. Those in charge were waiting for less capable government officials in your country (USA) to be in office. Nevertheless, proposed harm is being unleashed on the whole human race." (Read more...)
Help the Lord spread His voice, time is running out
Please help spread these messages of faith, hope, salvation,
defense
against evil (by email, printing, Facebook, Twitter, and other media) to your loved ones, your friends, and all the people you may meet, who seek salvation or who are in danger of being eternally lost. The Lord gives great graces and blessings to those of goodwill who, according to their own possibilities, collaborate with His Plan of Salvation.
Who helps the Lord save a soul predestine his own
, independently from the outcome.