Lo and Behold! It is the dawning of a New Year and it will be  a year that will go down in infamy in the history of mankind. Certainly you are aware of the speeding up of time, and certainly you have an awareness now that the world is not the same as it was even a few short years ago. So prepare yourselves for the experiences that will present themselves to you, because of the major events that will occur on your planet that will shake the very foundations of humanity; all to take place within this very year and in the foreseeable future.
Your enemy and the enemy of your Lord and Saviour, the evil one, satan, has placed his minions in positions of power and authority to attempt to reign over all of you in his final challenge to usurp the power and authority of the Creator over humanity.
You must be aware now that the evil one is only appearing to be in charge of the affairs of mankind, because of the actions of your world leaders, who have fallen under the spell of satan. The evil one has given these leaders, who are filled with greed, avarice, and a lust for power, the tools of the demonic world that are now being used to control and enslave all of you.
You are entering into an era when all seems lost, because the evil has become so vast and apparently unstoppable. In his evilness, satan has altered his plan by extending his time, for he has extended his time to bring about his final control over all of you.
The signs of the times are everywhere now that you are in the End Times, leading to the Great Transformation that the  Lord and Saviour has prepared to rescue the Earth and its inhabitants from the evil one.
Do not despair because the time is not of your liking. The Lord and Saviour acts through the inspiration of the Father in Heaven, who has the patience to see you through these End Times with the Divine Mercy that the the Father has gifted to you through His Son, the Lord and Saviour, and Redeemer of the world.
Do not make a mistake and believe in these End Times that there is any other path to salvation than through the Father's Son. Do not be deceived, even by religious leaders who proclaim otherwise, for those of you who remain in the fold of the true Church of your Lord and Saviour, you will be given the vision to see your way through the fog of the events that are ahead.
Have patience, for the journey now to the ultimate salvation of humanity is still measured in years, before the Great Transformation takes place. But with the speeding up in time as you are experiencing, the time of the Lord's calling to rescue humanity from the evil one will certainly be short indeed.
So prepare as if the Great Transformation will happen tomorrow, because even still, only the Father in Heaven, through His Son Jesus Christ, will intervene in the affairs of mankind when He knows that the time has come.
In the beginning of this new and challenging year, you may celebrate through prayer and meditation the Glorious Coming of the Lord and Saviour in these End Times, for the Day is far, yet near, but in its finality, the Great Transformation will make all things new again.
The evil one and his evil ways, and his minions will be purged from the face of the Earth.
You will experience a renewal, a New Heaven and a New Earth.
So be it! According to the Father in Heaven.
Ned Dougherty's Near-Death Experience and His Visions of the Future
In his mid-thirties, Ned Dougherty (an Irish name, pronounced "Dock-erty") had everything: money, women, property, prestige, and power. He was a real estate broker for twenty-six years owning popular nightclubs in Palm Beach, Florida, and the Hampton's, Long Island's exclusive playground for the rich and famous. He lived in the fast lane every hour of the day, pursuing every pleasure money could buy. Despite his religious upbringing as a Roman Catholic, he had no interest in a spiritual life because he didn't believe in an afterlife.
He was too busy searching for a good time to be bothered with such things. This all changed on July 2, 1984 when he had a near-death experience (NDE) resulting from a heart attack after a heated – almost murderous – fist fight with a business associate.
Dougherty's NDE caused him to undergo a radical life transformation in which he gave up his nightclub business and party lifestyle and embraced his hitherto neglected Catholic religion. His NDE gave him a conscious awareness of his mission in life which was to embark upon charitable and missionary work. During his NDE, a wonderful "Lady of Light" (whom he identified as the Virgin Mary) revealed to him future global catastrophes many of which have already occurred which you will read in this article.
Today, Dougherty is a featured speaker, a former director and media spokesperson for the International Association for Near-Death Studies (www.iands.org). He also founded a spiritual center as revealed in his NDE called the Mission of Angels Foundation (www.fastlanetoheaven.com) through which he speaks on life-after-death issues, NDEs, Marian apparitions, and other spiritual matters.
He also hosts End Times Daily (www.endtimesdaily.com) – a Catholic news site focusing on eschatology – where he publishes interior locutions he has been receiving on a monthly basis since 2005.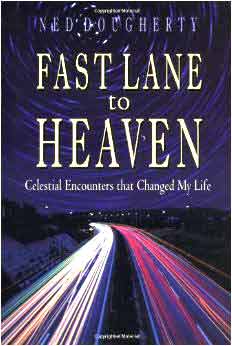 Book: Fast Lane to Heaven: Celestial Encounters that Changed My Life
Published in March of 2001. This book documents his amazing NDE and visions of Earth's future.
Ned Dougherty's End of Days Website:
Help the Lord spread His voice, time is running out
Please help spread these messages of faith, hope, salvation, defense against evil (by email, printing, Facebook, Twitter, and other media) to your loved ones, your friends, and all the people you may meet, who seek salvation or who are in danger of being eternally lost. The Lord gives great graces and blessings to those of goodwill who, according to their own possibilities, collaborate with His Plan of Salvation. Who helps the Lord save a soul predestine his own, independently from the outcome.
The truth about the Coronavirus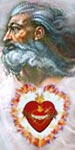 May 1, 2020 - God the Father says: "Today, I invite you to realize that this virus - the coronavirus - is no ordinary disease. It has been created from human ingenuity to specifically target the elderly and physically challenged. This is the plan of future generations to purify the human race around the world. It was released into the general population ahead of schedule - by accident. Those in charge were waiting for less capable government officials in your country (USA) to be in office. Nevertheless, proposed harm is being unleashed on the whole human race."
"I tell you these things to help you to realize the underlying evil at work and hidden in hearts these days. You cannot be confounded by any turn of events. Over all situations, I am in Dominion. No one will be given power over you that is more powerful than your Eternal Father. Therefore, be emboldened with this knowledge. If you persevere in Truth, you have loaded your weapons against what seems to be and discharged them with Truth." (Source: Holy Love)