Very important: Please read all

Tuesday, January 23, 2018: (St. Vincent)
Jesus said: "My people, I am calling all the people to repent, and be baptized into the faith. As you see a person being baptized by immersion in the water, this is one way to cleanse your soul of sin. In the Catholic Church you can also come to a priest, and be absolved of your sins in Confession. It is important for My faithful to reach out and share your faith with others. You can encourage non-believers to be converted with Baptism, and you can convert fallen away Catholics to return to Mass and Confession. There are some Catholics, who are coming to Sunday Mass, but they have become spiritually lazy. You need to encourage these souls to come to at least monthly Confession. You are all sinners, and you need to repent of your sins, and seek My forgiveness in Confession. By keeping your soul cleansed of sin, you will be ready for your judgment whenever I call you home in death. So have your soul prepared in grace, because you do not know the hour of your death."
Monday, January 22, 2018: (Anniversary of Row vs. Wade)
Jesus said: "My people, you went to the March for Life on Friday, but today is the actual Anniversary of your Supreme Court's decision to legalize abortion. This is an evil, corrupt decision, but it is still a mortal sin according to My Fifth Commandment. Every life in the womb is sacred and precious, and babies should not be killed. I was talking about demons, and the evil people who are behind the death culture. These evil ones are behind allowing abortion, euthanasia, wars, viruses, and other means of killing. I will forgive your sins if you repent and seek My forgiveness. Those souls, who do not repent of their sins, are on a path to hell, and it is those sinners who are sinning against the Holy Spirit. In the vision of a water well in your backyard, I want you to continue working on this project, so your people will have sufficient water for your refuge. You need water to survive, and I will multiply your water, food, fuels, and dwellings for your needs. Trust in Me to protect you, and you should show your love for Me and your neighbor by obeying My Commandments."
Jesus said: "My people, I am using the example of how a small boy could bring down a proud and powerful warrior, like the giant Goliath. Even though strength and size was on Goliath's side, David had My strength and courage to take down such a giant. America has been given many gifts, and you have many high buildings, but you also are proud and not obeying My Commandments. I will allow earthquakes to bring down your buildings, and you will see how I will bring My punishment upon you for killing My babies. I keep warning you to stop your abortions, and repent of your sins. Unless you change your laws and decisions, you will find only more destruction. Pray to stop abortions, and your corrupt laws and court decisions."
 Sunday, January 21, 2018:
Jesus said: "My people, In the first reading you are seeing the prophet Jonah being called to tell Nineveh that they would be destroyed in forty days. Jonah at first tried to run away, but he was sent back. When the people of Nineveh repented and corrected their lives, I held back My wrath, and I did not destroy them. In the Gospel I called My apostles from various professions, such as fishermen, to be fishers of men. Today, I am calling all baptized Christians to be evangelists in saving souls. In every age I am also calling prophets to warn the people when they need to repent and change their ways. My son, I have called you to prepare the people for the coming Warning and the tribulation. If America does not change, then your people will face more natural disasters, and a takeover of your country. You have also been called to set up a refuge at your house, and you have completed most of your projects. Other faithful are also setting up refuges, so My people will be protected from the Antichrist during the tribulation. My people need to be thankful that they are being asked to carry out My missions. It is an honor to help save souls, and to protect people at My refuges."
Saturday, January 20, 2018:
Jesus said: "My people, in the Gospel My relatives thought I was out of My mind for all the things about love that I preached in My sermons. Most of all they could not believe that I was the Messiah, the Son of God. Even in today's world, My faithful are also criticized for being out of your minds to believe abortion should not be allowed. In your society, abortion is accepted by your Supreme Court decision, but it is still a mortal sin to violate My Fifth Commandment of 'Thou shalt not kill anyone.' You have other corrupt laws on euthanasia and allowing pornography on the internet, and marijuana use in some states. Be thankful that you are not 'of' this evil world's thinking, even though you live 'in' this world. Remember how I told you that if they persecuted Me for My beliefs, then they will persecute you as well. So stand up against your establishment and fight for the right to life for the unborn. Your marching in the March for Life is your testimony against your abortion laws and decisions. Keep faithful to My Commandments, and you will have your reward in heaven."
Friday, January 19, 2018:
Jesus said: "My people, you have seen newborn babies, and now I am showing you the horror of many aborted babies. You have seen pictures of all the gassed Jews and others, as their dead bodies were buried in mass graves. You thought you would never see another holocaust, but now you are seeing babies being aborted by the millions every year. You are killing the youth of tomorrow who were supposed to support you in your old age. Killing innocent children is about as gruesome as your people can get. Your mothers are killing their own children for a few conveniences. Your people should be ashamed of killing their babies, let along pass laws or decisions to legalize such killings. I tell you, killing babies is still a mortal sin, and those mothers and doctors, who abort children, will pay a dear price at their judgment. Life is too precious to kill, even in abortion. America is suffering with natural disasters because of its abortions and sexual sins. If you do not repent and change, I will allow others to take you over. How long do you think I will allow this irresponsible killing to continue? America's day of reckoning is coming, because I told you if you did not stop your abortions, I will stop them with My justice. Pray to stop abortion and euthanasia, so life can be protected at all ages."
Thursday, January 18, 2018:
Jesus said: "My people, I want you to be loving Me and your neighbor as yourself. In the first reading you saw King Saul was fearful of David because the people sang of Saul killing thousands, while David was killing ten thousands. Saul became jealous of David, and Saul did not want to lose his position as king. Then Saul wanted to kill David, but Jonathan, Saul's son, stood up for David saying how David should not be killed, since he was a faithful servant. You can see how anger and jealousy can lead to a worse sin of carrying out threats against your neighbor. Be loving of everyone, and do not harbor ill feelings against your neighbor. Be content with your lot, and do not desire more than you need to survive. I bless all of you in many ways, so some people may have more gifts than yourself. Some also have less gifts than you, so share your wealth and faith with others. I love all of you so much, and I want you to imitate My love for others."
Jesus said: "My people, when you think of time on a clock, several things come to mind. You use set times to eat your meals. You need clocks to meet your appointments. You have approximate times to wake up and go to sleep. You are given a set number of years to live your life, and when you die, then time is no longer meaningful to you. When I bring My Warning, I will stop time, and you will come out of your body. You measure time by the twenty-four hours of the day, and the year is one revolution around the sun. Time is a gift for everyone, and at your judgment you will have to account for how you spent your time for good or bad. So make the best use of your time, because you will only have one chance for each day to help accomplish your mission."
Wednesday, January 17, 2018: (St. Anthony of the Desert)
Jesus said: "My people, many of you face what appears to be impossible tasks to accomplish, but remember that with My help and your prayer, I can help you to do what you thought was impossible. These situations require an extra amount of faith to attempt, and it cannot be someone who doubts that I can do the impossible. Some people are frozen in their actions, because they do not have confidence in themselves or Me. Life is full of difficult trials, so call on My help and go forward in faith. You were given intelligence, so use your common sense to troubleshoot your problems. You may have to have people help you, as with cars and homes, so pay someone to help you. In some cases you may have to work around a problem in a different way than normal. Keep working hard with your physical problems, and have faith with any spiritual difficulties as well. If I am with you, who can be against you?"
Jesus said: "My son, you are preparing for another trip to Washington, D.C. so you can march in your protest against your Supreme Court decision that legalized abortion. It is this decision and all the babies, who have been aborted, that is bringing My wrath down on America. You are seeing fires, mud slides, and major snow storms that look like hurricanes. Other areas are suffering from floods and cold weather. Your people need to realize that all of these events are punishments for your sins, especially abortion, and your sexual sins. If you do not repent of your sins, and change your laws against Me, then your punishments will become more severe, and more frequent. I am pleased that many of My faithful are standing up in protest against your abortions and abortion laws. Join with your bishop to continue your March for Life protests. Help with your pictures and movies of the Mass and your march. I will send My angels before you to calm the weather for your march. All of heaven is supporting your protests, as you try to protect the lives of My little ones. It is the evil ones, who support and carry out abortions. They will suffer dearly at their judgments. Keep praying your intentions to stop abortion."
Tuesday, January 16, 2018:
Jesus said: "My people, the Pharisees knew the letter of the law, but they also interpreted what constituted work on the Sabbath. To the Pharisees it was work to take heads of grain to eat on the Sabbath. So I told them the account of how King David fed the Temple grain to his men because they were hungry. The Pharisees missed the spirit of the law which should give Me glory. I told them that the Sabbath was made for man, and not man for the Sabbath. (Mark 3:27,28) Even today, you are finding some religious leaders that are interpreting My Gospel in whatever way they wish. There is a coming division in My Church when a schismatic church will be teaching heresies and New Age as doctrine. When you hear heretical teachings that are not found in the Catechism of the Catholic Church, then you need to proclaim these heresies as false teachings to be avoided. If they do not stop spreading heresies, then move on to a faithful church. Eventually, My faithful remnant will need to come to My refuges to be safe from the evil ones who will try to kill you."
Jesus said: "My people, you are seeing another devious attack against America by trying to push legalization of marijuana into many states. They first get their foot in the door by saying medical marijuana is needed. This is a ploy, because marijuana destroys brain cells, and it is also being pushed to gain tax money for the states. The next step is to have what is called recreational marijuana where it is legalized in a state. This will allow more exposure and access for children, and it could cause states of mind to impair driving. This legalization of marijuana could also lead people into harder drugs as heroin and the opioids that are killing more people. Increasing drug use in America is another step to bringing America down, and destroying your society. Your people need to fight against legalizing marijuana, to save your people from literally losing their minds. Pray to stop this drug war against your people."
Monday, January 15, 2018:
Jesus said: "My people, the Pharisees were constantly criticizing Me or My apostles for not following the Mosaic laws to the letter. This time they criticized My apostles for not fasting. Other times they criticized My apostles for taking the heads of grain from the wheat on the Sabbath, and for all the cures I performed on the Sabbath. These leaders may know the laws, but I told the people not to follow their actions, because they were hypocrites. They did not practice what they preached, and they were more focused on money, and the threat against their authority. I told the Pharisees that My apostles will fast when I leave them. Fasting is a good practice for helping your spiritual life, as during Lent. My apostles had a problem with a strong demon, and they could not remove it. When people are possessed with a strong demon, or multiple demons, this kind requires fasting and prayer. In the same way when you are dealing with people's addictions and demons, you need to pray and fast constantly to help save their souls. Trust in Me that I will answer your sincere prayer requests."
Jesus said: "My people, I know some of My faithful have a good heart, and they reach out to help people who are having problems with their houses. When people do not pay their house taxes, or they cannot afford to pay them, they are risking the loss of their houses when the bank evicts them. These are difficult situations to try and relocate people to another dwelling. Even if people make bad decisions, they need your prayers and help to deal with their problems. You do the best you can, but do not ridicule people, even if they cannot make good decisions. I will find a way to take care of them, so they can survive in this world. Anything you can do for people, is appreciated, even if they do not thank you. I see the good intentions in your heart, and you will receive My graces for your efforts. Pray for all the people who are finding it hard to earn a living, and keep a roof over their heads. Trust in Me to help everyone, despite any flaws in their thinking and actions."
Sunday, January 14, 2018:
Jesus said: "My son, I have asked you to have another practice run for your refuge, but during the cold winter time. You could turn off your natural gas heater, and see how well your kerosene heater and fireplace wood burner would give you enough heat, even into your new addition. You may have difficulty getting heat to your basement and on the top floor of your house. You could put your kerosene heater in the kitchen, instead of in your foyer. You could plan to use your wind-up flashlights and battery powered lanterns to give light during the night. You should plan your meals for what you want to eat for breakfast, lunch, and dinner. You all may have to wear layers of clothes to stay warm, if the heat is not equally distributed around the house. Plan your water usage as you did on your last practice run. You could bake your bread again, and see if your propane oven will work in the cold outside, or if it will have to be brought inside. Keeping warm will be your biggest challenge, so plan your heaters by trying them out before your overnight run. Plan at least for one person to be praying every hour in the chapel. You learned some things from your last run, so now you know what you will need for everyone. This will be good training for how to survive during the winter. Trust in Me to provide for your needs."
Saturday, January 13, 2018: (St. Hilary)
Jesus said: "My people, in the Gospel I said that I came to save sinners and not the self-righteous. All of you are sinners and you need salvation from Me to be saved. The requirements for heaven are that you seek the forgiveness of your sins, and you are to love Me and your neighbor as yourself. I love all of you equally, so do not think you are better than someone else. Even if you have the faith, do not look down on others who are at different stages of progress in their faith. Those people, who do not know Me, need you to share My Word with them. Do not force them to love Me, because I do not violate anyone's free will. You need to keep praying for those people in your family, who do not know Me, or do not come to church on Sunday. Reach out to save as many souls from hell as you can. Many souls are blinded by the desires of the world and the devil's temptations. Pray for the healing of people's addictions that keep them from coming to Me. In the end there are only two choices between heaven and hell, so choose the path of life to heaven, instead of death to the soul in hell."
Friday, January 12, 2018:
Jesus said: "My people, in the first reading the Israelites were calling on Samuel to give them a king, so they would have a leader to fight their battles, as other nations had kings. Then Samuel told them what it would cost to have a king, which amounted to a dictator. There is a lesson here for everyone because you need to be careful what you pray for and desire. Some people desire to be wealthy, so they work hard to accumulate money, and they make risky investments to make more money than they need. Once you have wealth, you are still not happy because money and things do not last, and they do not love you. It is only Me who you should trust in, because I will see to your needs, and I will give you peace and love which will satisfy your soul. You only need enough money to survive, and beyond that, such greed could harm your soul with evil desires. You cannot take money beyond the grave, and it will not get you into heaven. So strive to please Me in obeying My Commandments, and seek My forgiveness of your sins. Then you will have spiritual wealth that lasts, instead of physical wealth that will disappear."
Jesus said: "My people, My Blessed Mother gave these words to the servants: 'Do whatever He tells you.' This was when I called the servants to fill six large jars with water and take some to the head waiter. The head waiter remarked that the water made into wine was better than the first wine. This was the first of My miracles at the Wedding Feast at Cana. The words of My Blessed Mother could be applied to everyone. I am your Lord and Master, and I desire to save all souls, but some souls refuse to follow My ways, which are better than man's ways. It is because of man's pride that people refuse to follow My Commandments, and do not want to give up their will over to My Will. Even My heavenly Father told My apostles on Mt. Tabor to listen to Me. Those faithful, who follow My directions, are greatly rewarded for their efforts. When I call on people to help save souls, this is the most rewarding work you could accomplish. Those souls, who are saved through your work, are grateful for being saved from hell. I desire that all of My faithful would reach out to convert as many souls as they can. This is the most important work you could do for Me on earth."
Thursday, January 11, 2018:
Jesus said: "My people, you are seeing a contrast in faith between the two readings. In the first reading the Israelites were battling the Philistines, but their faith in Me was weak, that I could help them. The people did not pray or openly request My help in their battle. The Ark of the Covenant, that contained the Ten Commandment tablets, did not help them in battle either, because of their lack of faith. This is why they lost their battle that day. The second reading of the Gospel shows you a leper who had a difficult life living as an outcast from the society of the time. When he saw Me, he had a strong faith that I could heal his leprosy. He came forward in faith to ask Me to heal him. When I saw this faith in his heart, I so willed to heal his leprosy. There is a lesson in faith here for all of My people. You know that I can do the impossible, but in order to help people, they must obey My Commandments, and have faith that I can answer their requests. When your prayers are answered in My time, you need to remember another account of the ten lepers that were healed. Only one leper returned to give Me thanks. So giving prayers of thanks is another way of honoring your faith in My healing power. You need to thank Me and those people who help you as well. Trust in Me to answer your prayers in the best way possible for your soul and the souls of others."
Prayer Group:
Jesus said: "My people, you have seen the pictures and movies on your TV news of all the damage, and the search for missing people in the mud slides in California. Pray for the people who lost loved ones and their homes from the mud slides on the hills of the burned brush and trees. This was a sudden rush of mud and debris that killed people in their sleep. Pray for their souls as well."
Jesus said: "My people, your warmer temperatures are melting your snow, and your sump pump has been pumping out a lot of water. Soon you will see cold again with freezing rain, and some heavy snowfalls in some places. It is the extremes of hot and cold that is making it difficult for the drilling people to make your water well. It has been either too cold or too muddy for your people to work. Pray for better weather while you are home, so your well can be dug."
Jesus said: "My people, you are seeing more of your brick and mortar stores that are closing because of competing businesses and your internet purchases. All stores have online services, but some stores are closing because they are not getting enough customers to make a profit. With employee wages rising, there is more pressure to be able to keep stores open. Pray for your businesses to survive these trials."
Jesus said: "My people, you are seeing more people sick with the flu, and even people who had the flu shots. On your news you are seeing that the flu shots are only about 30% effective against the latest flu strains. Pray for the sick to find care and medications to help them. Another complaint is about the higher heating bills because of your cold harsh winter, which is about to resume after a few warm days. Some people who put straw around their houses, are seeing slightly lower bills. Pray for people to survive the cold, and that they can get help to pay these bills."
Jesus said: "My people, your older monstrance needed cleaning and touching up, because now it sparkles with radiance, especially with My consecrated Host inside. I appreciate the efforts of your prayer group to come and adore Me in My Real Presence. I gave your small group a special blessing last week for braving the cold and snow. So this week I want to bless all of you for coming to adore Me, so none of you are left out from My blessings."
Jesus said: "My people, during this harsh, cold winter, you could see some possible power outages. This is another reason to have some alternate heating sources if your natural gas heater stops working. You also should stock up on some extra food and batteries for your lanterns. Have your windup flashlights ready at night as well. When you did your practice refuge run, you could see how useful your cooking devices and lanterns were in feeding people and seeing at night. If you are snowed in, you could survive if you cannot make it to the stores. Pray for your people so they can make it through this winter. Pray for the homeless and poor people who have little money for food and heating."
Jesus said: "My people, there are some of your friends who need help moving to another house, and some people who have difficulty getting out to the stores for food. When you see such needs, and you can help, you should reach out to help where you can. There is another need, and that is to work on stopping abortions through your prayers and protesting. I thank all of My faithful who are able to come to Washington, D.C. to protest the decision of your Supreme Court to make abortions legal. Despite this decision, abortion is still a mortal sin that kills a baby. This sin is bringing My wrath against your country. When you save babies from abortion with your sidewalk counseling at the abortion clinics, you are doing a great service to My little ones. Your mothers should be ashamed of wanting to kill their babies. Keep praying to stop abortion, and continue your protest against your sinful laws and decisions in court."
Wednesday, January 10, 2018:
Jesus said: "My people, once Eli understood that I was calling Samuel after the third calling, he told young Samuel to say: 'Speak Lord, for your servant is listening.' This beautiful greeting is how all of My faithful should be listening to Me in their hearts. In Baptism each of My faithful are all blessed as priest, prophet, and king. All baptized faithful are called to listen to My words, so they can spread the faith and convert sinners. You need to come to Me in quiet contemplation so you can listen to My call. Each of you have a special mission that only you can accomplish. You need to say 'yes' to My Will so you can carry out your mission. Some of you are special prophets that listen to My Word, and they spread My Word publicly. If you are being asked to preach or start a refuge, be open to accept My mission because this is how you will be rewarded in heaven for doing My Will. Some people refuse to take on this responsibility, so they are refusing My graces. A few brave souls say 'yes' to Me, and I will give them the grace and help to go forward with their mission. Pray for all sinners, but pray for the protection of My prophets, who suffer persecution and criticism."
Jesus said: "My people, you have not seen many earthquakes in the 7.6 strength in the ocean north of Honduras. This caused a small tsunami, and it was an underwater earthquake. The location is not close to the Ring of Fire, and it was about six miles deep. You see many substantial (4.0 or higher) earthquakes along the western side of South America, but very few along the western coast of North America. This is a sign that an earthquake of good size is due along the California area. I told you that you would be seeing more natural disasters as earthquakes, which are another sign of the end times. Just as you saw this 7.6 earthquake, you will be seeing more severe earthquakes, as the severe ones are occurring more frequently. Pray for the people who are affected by these disasters, so their souls can be saved."
Source: John Leary
The truth about the Coronavirus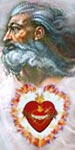 May 1, 2020 - God the Father says: "Today, I invite you to realize that this virus - the coronavirus - is no ordinary disease. It has been created from human ingenuity to specifically target the elderly and physically challenged. This is the plan of future generations to purify the human race around the world. It was released into the general population ahead of schedule - by accident. Those in charge were waiting for less capable government officials in your country (USA) to be in office. Nevertheless, proposed harm is being unleashed on the whole human race."
"I tell you these things to help you to realize the underlying evil at work and hidden in hearts these days. You cannot be confounded by any turn of events. Over all situations, I am in Dominion. No one will be given power over you that is more powerful than your Eternal Father. Therefore, be emboldened with this knowledge. If you persevere in Truth, you have loaded your weapons against what seems to be and discharged them with Truth." (Source: Holy Love)
Help the Lord spread His voice, time is running out
Please help spread these messages of faith, hope, salvation,
defense
against evil (by email, printing, Facebook, Twitter, and other media) to your loved ones, your friends, and all the people you may meet, who seek salvation or who are in danger of being eternally lost. The Lord gives great graces and blessings to those of goodwill who, according to their own possibilities, collaborate with His Plan of Salvation.
Who helps the Lord save a soul predestine his own
, independently from the outcome.